Because I am a die hard AK74M fan and prefer the fullsize rifle, to be honest I only added an AK105 to have as part of the collection. This is because with a fullsize I have had really good performance out to 500m with optics and irons, and even did well at 600m with PO3.5x21P. I will say that after getting to know the 105 and having plenty of trigger time on it I can see now why it is such a popular rifle. Balance is better than the fullsize and functionally there is little performance difference out to 500m (in my observation). It's a handy and pointable rifle and one that has quickly come very close to my appreciation of the fullsize 74M.
This was converted from another SGL31-44 by Mario at Piece of History including selector markings and gas block/ front site block dimples. He did the barrel chop as well and I have found it to be an accurate rifle though again I have not benched this against the fullsize 74M
In 2017 I sent the paperwork in for a second SGL31 to AK105 conversion and in early 2018 the stamp came back. Work was done by Two Rivers and is top notch


Dead Air PBS-1 Wolverine and AAC Mini 4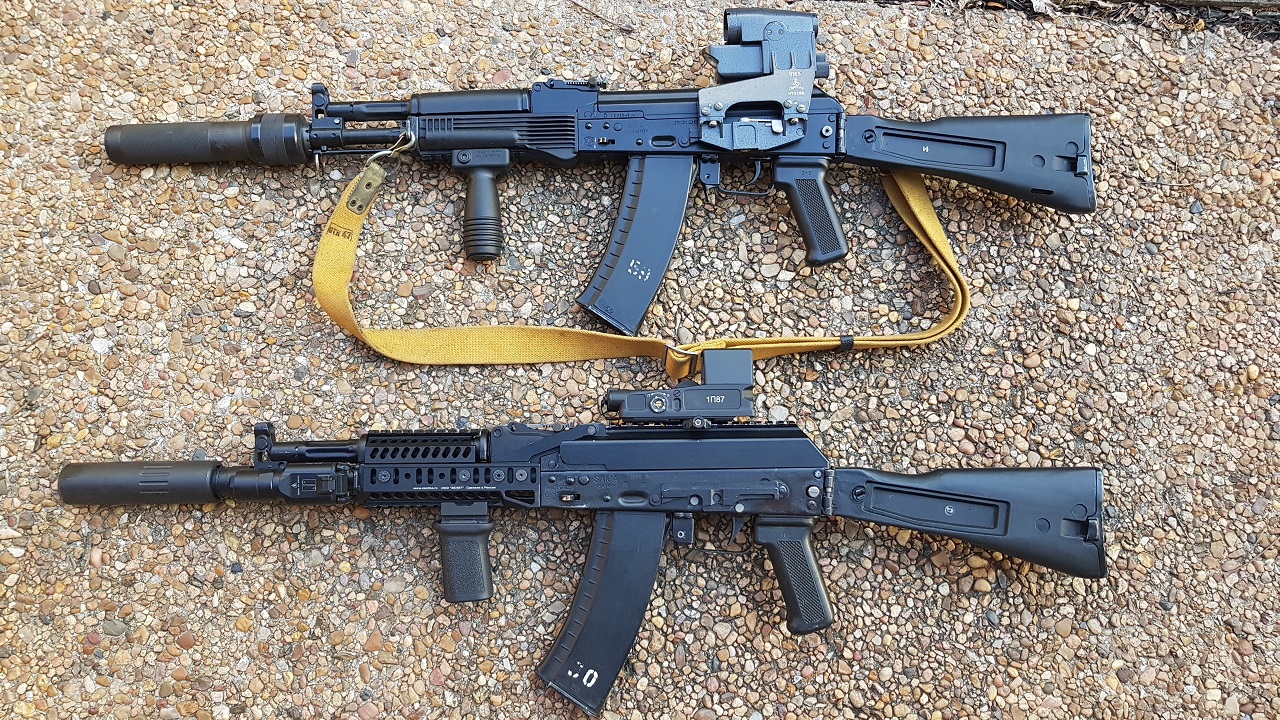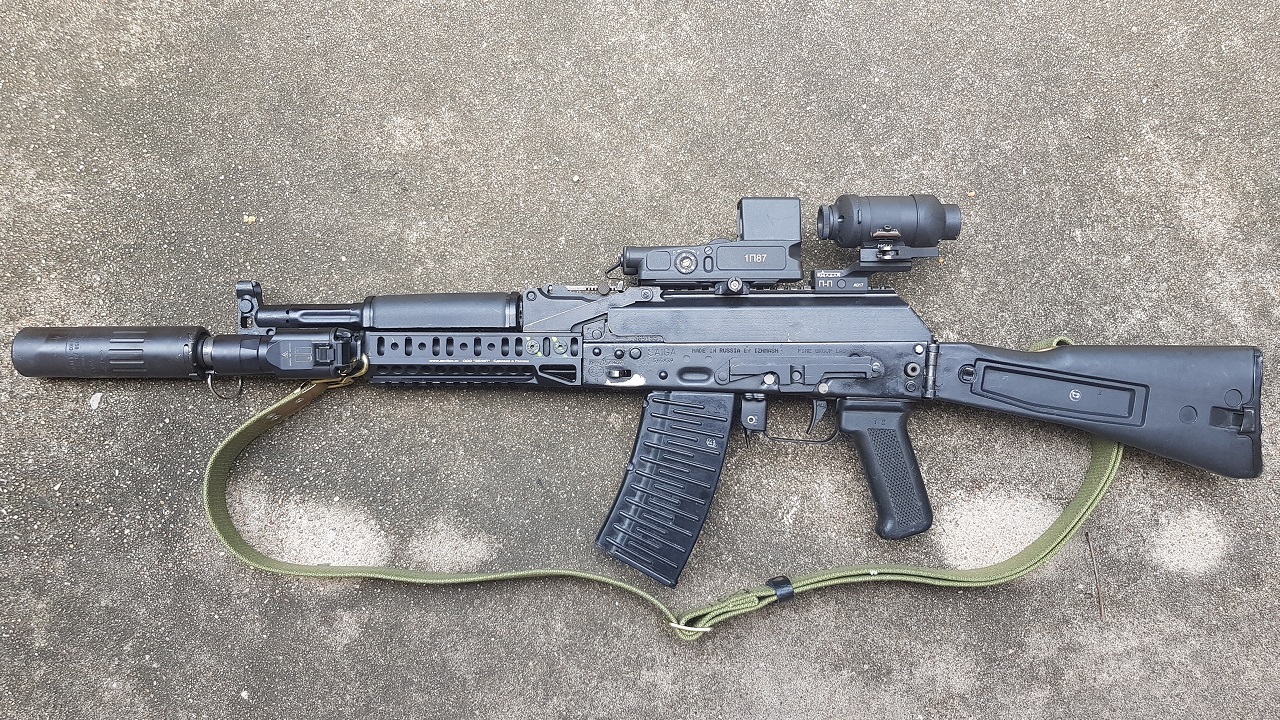 In August 2018 I acquired a Sandman-K and use this now on the Zenitco AK105. This is a handy package and I'm very happy with it so far
I use a Larue PVS-14 weapon mount in case I want to use 1P87 with the PVS14 instead of the laser / helmet mounted combo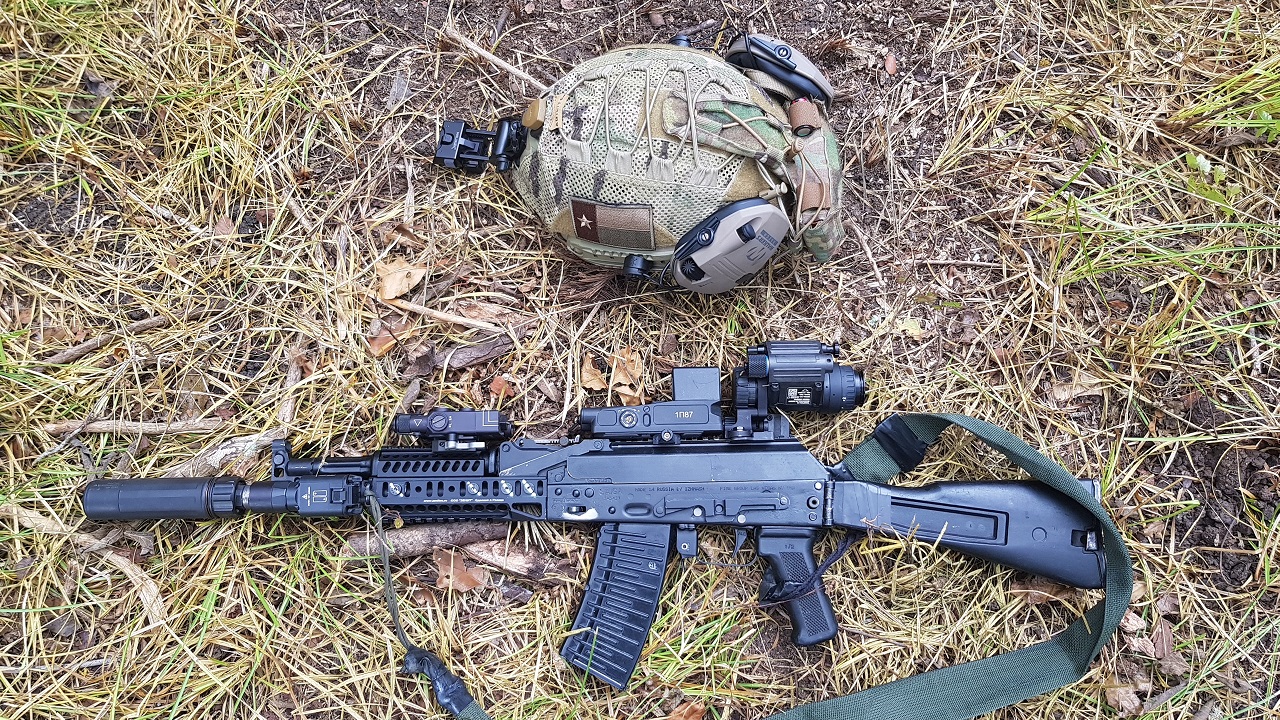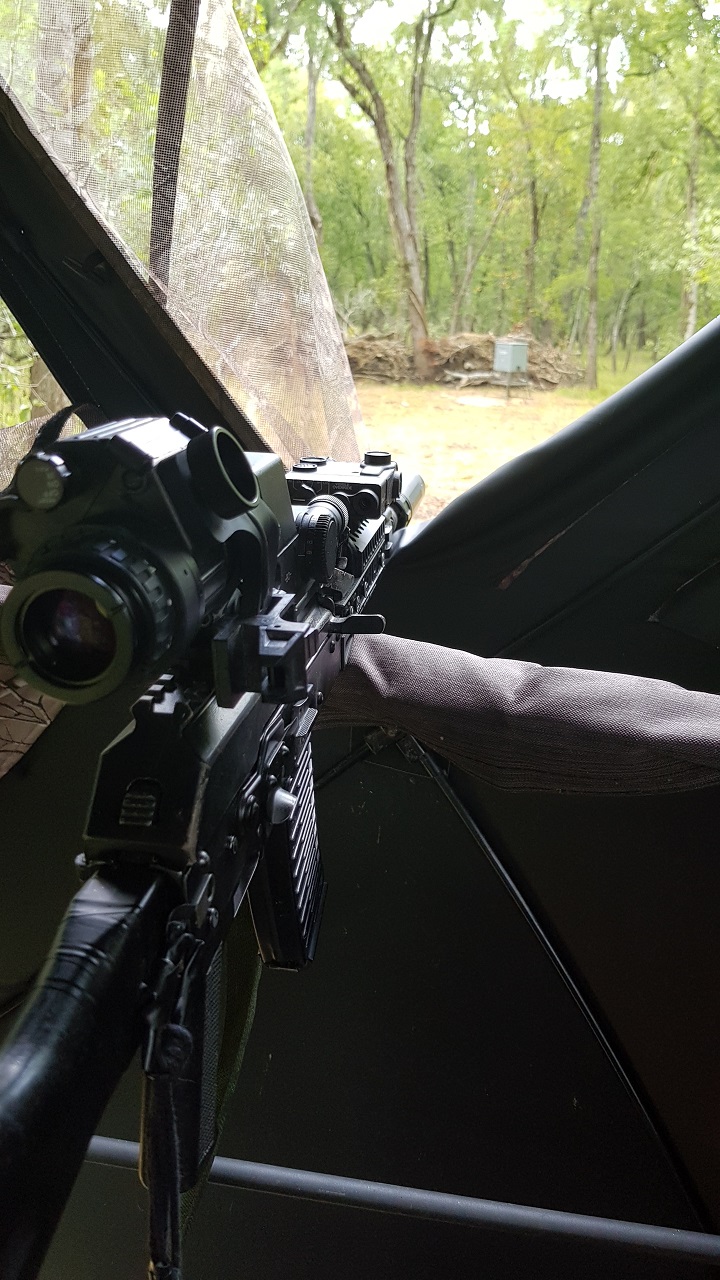 Borrowed Surefire SOCOM 762 with Obzor and Surefire X300 on RS Regulate BM-1 mount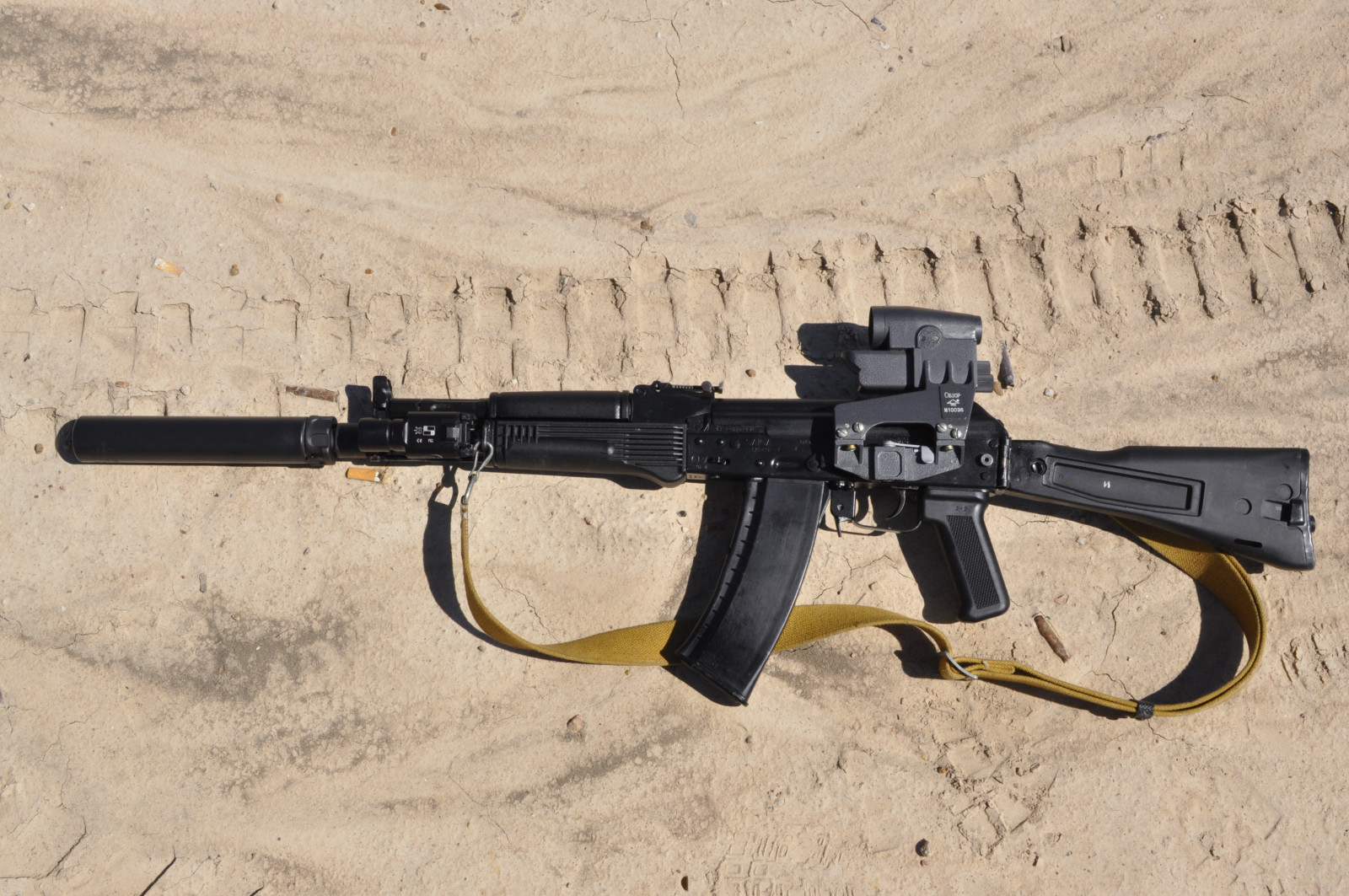 Top: AK105 with PK01-VS
Bottom: AK74M with 1P78 Kashtan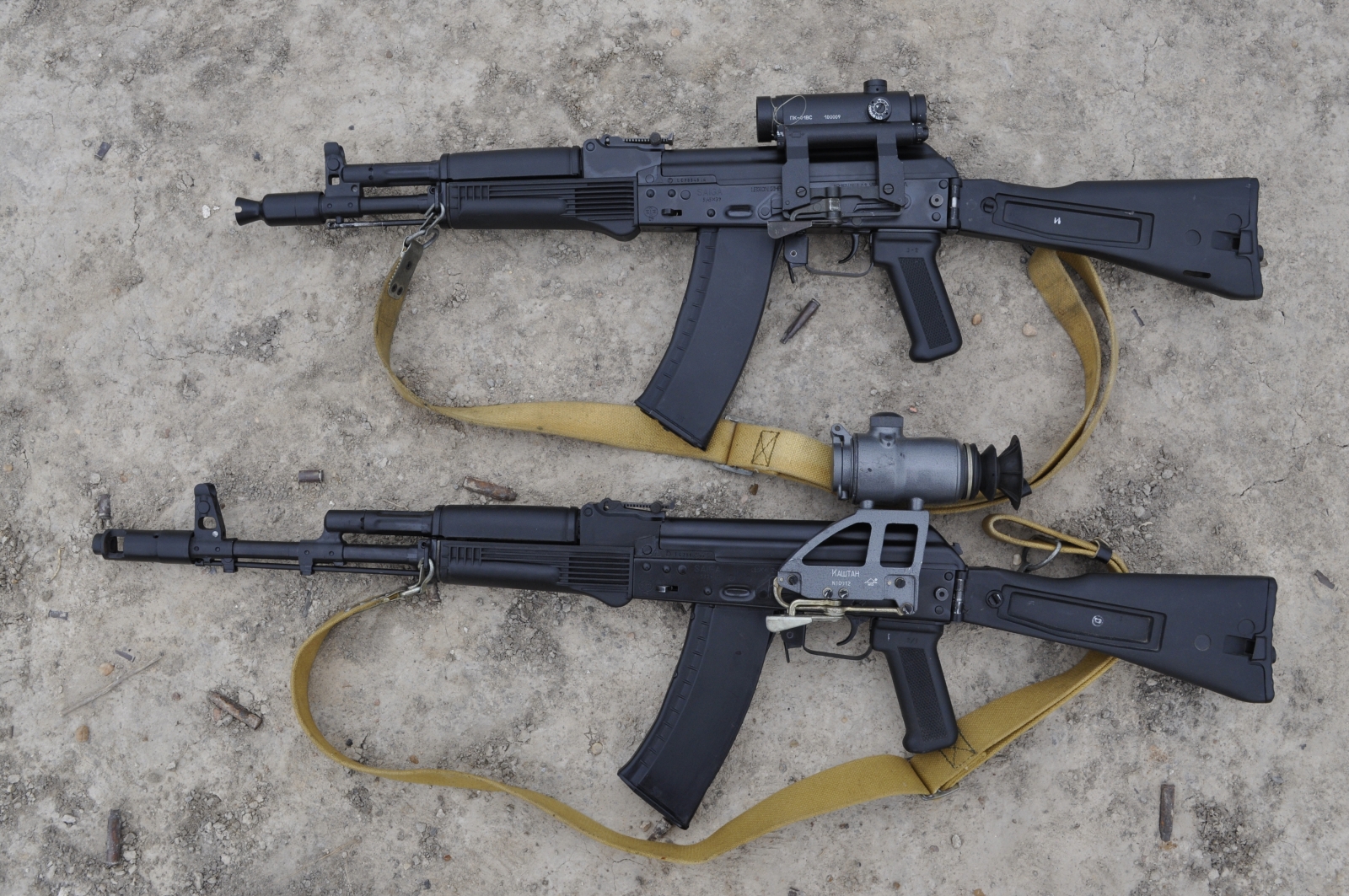 This is also a very useful configuration. ZenitCo makes some excellent gear so while pricey (and relatively rare) B33 is definitely the best top cover solution on the market.
With ZenitCo rails, Manticore Nightbrake and Trijicon RMR08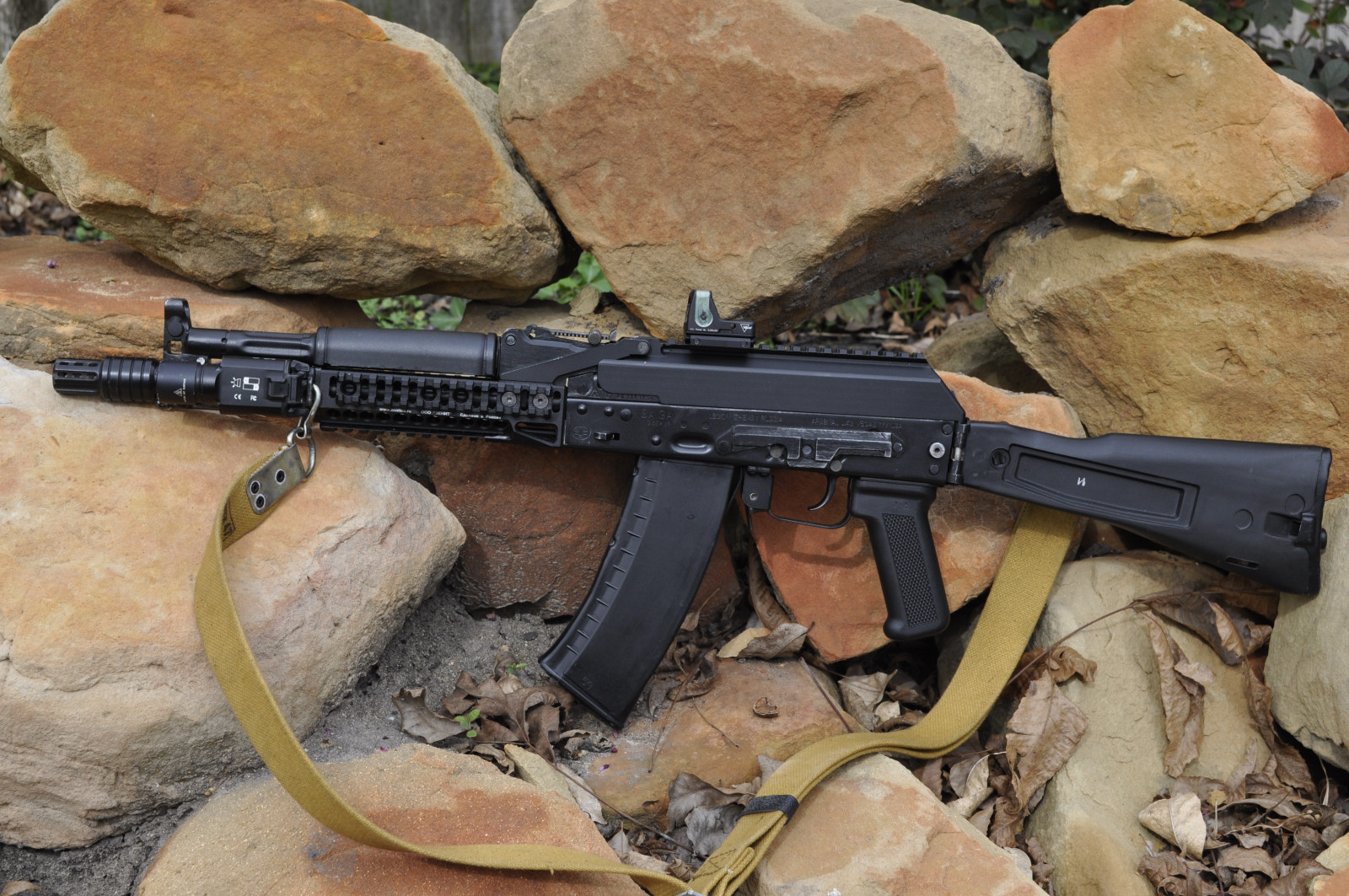 Mounted here is the modern series polymer folder that has a slot for the grenade launch pad strap
The sling is an Afghan era tan double buckle, and while not correct for a clone build this is by far my favorite Russian sling and I use it for almost all my rifles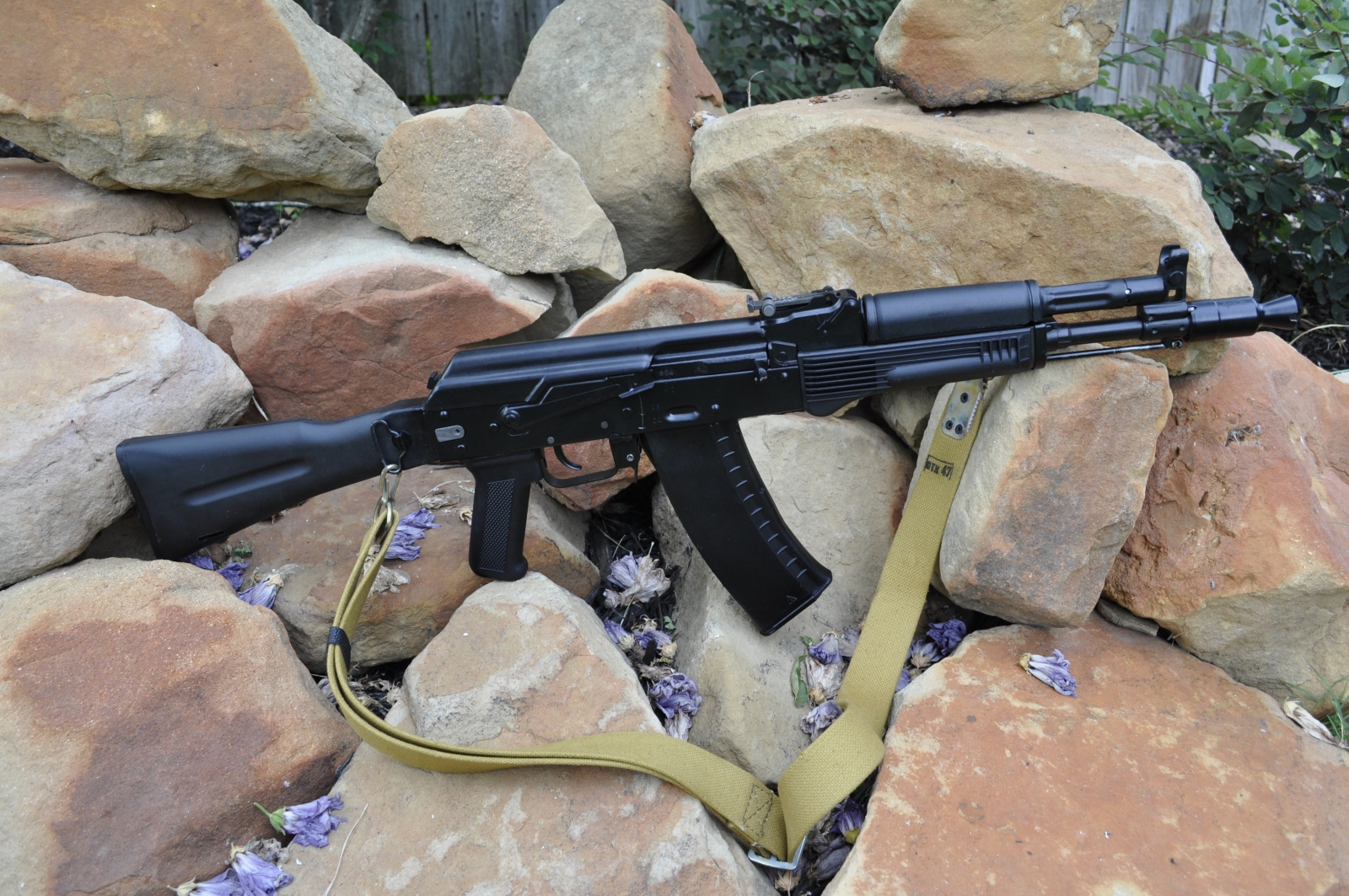 Close up of FSB/GB dimples
Early versions of the AK74M and AK105 had dimples pressed to keep the gas block and front site block in place while later versions reverted to pinned blocks without dimples, presumably due to ease of manufacture.
See
Avtomats In Action
for more detail on the differences between Russian and Bulgarian designs. Arsenal SLR series rifles will use the Bulgarian FSB/GB, Russian SGL series will use the Russian pattern components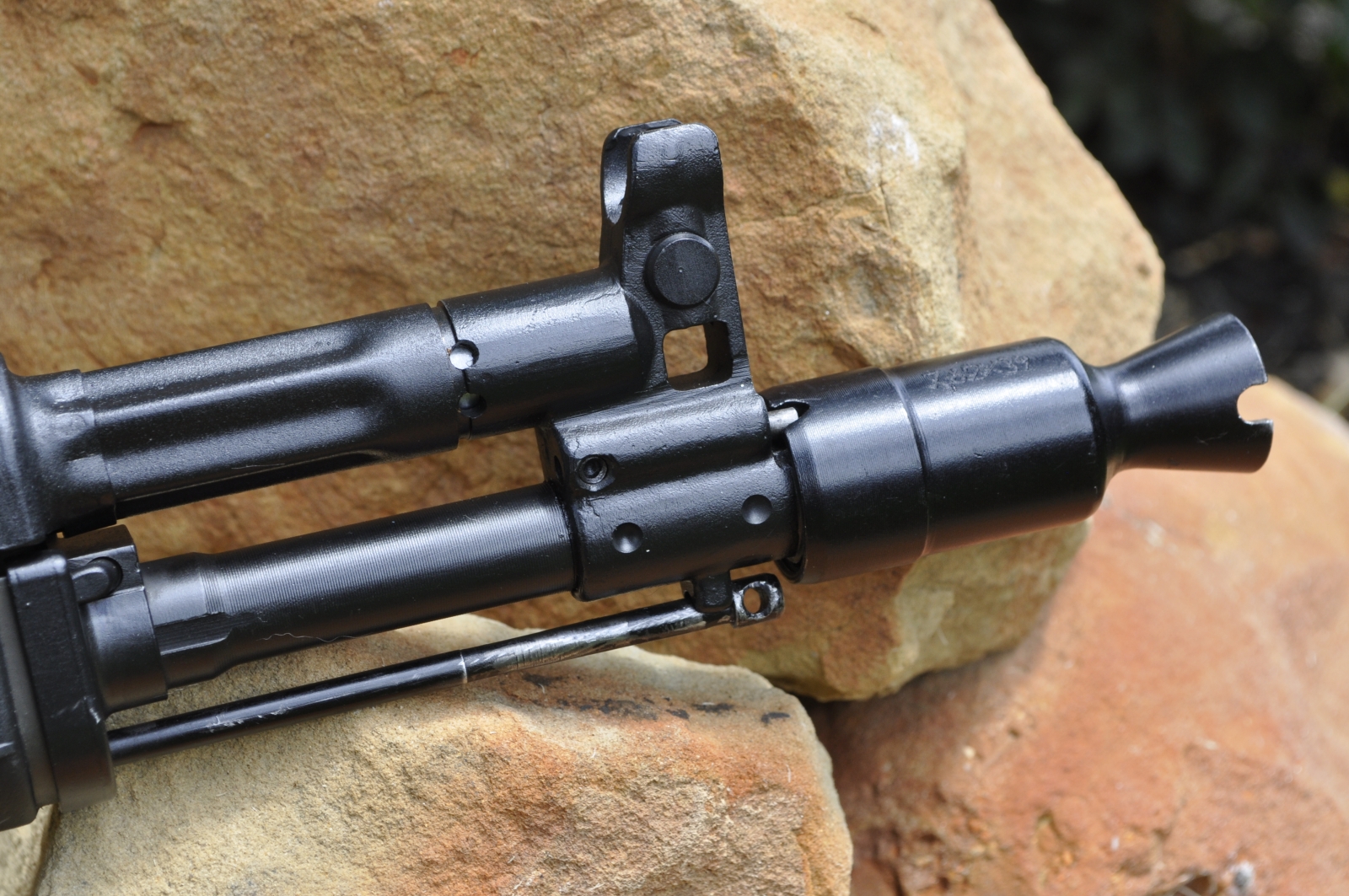 Boosters
The AK104/105 booster is actually a bit smaller than the AKSU, and there are differences between Russian and Bulgarian manufacture
Top: AKSU booster (For 8" AKSU barrel)
Bottom AK104/105 (For 12" AK104/105 barrel)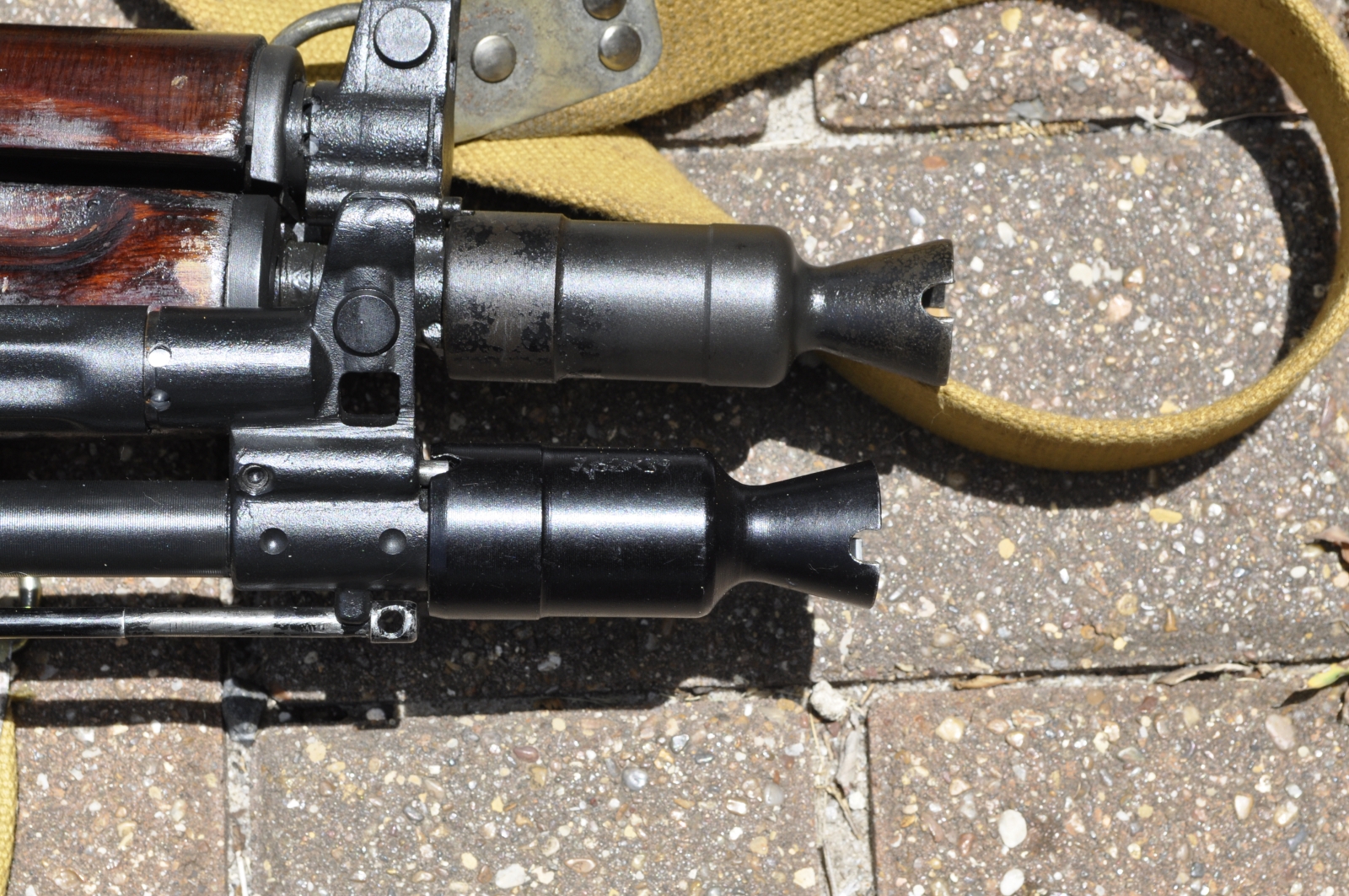 Selector Markings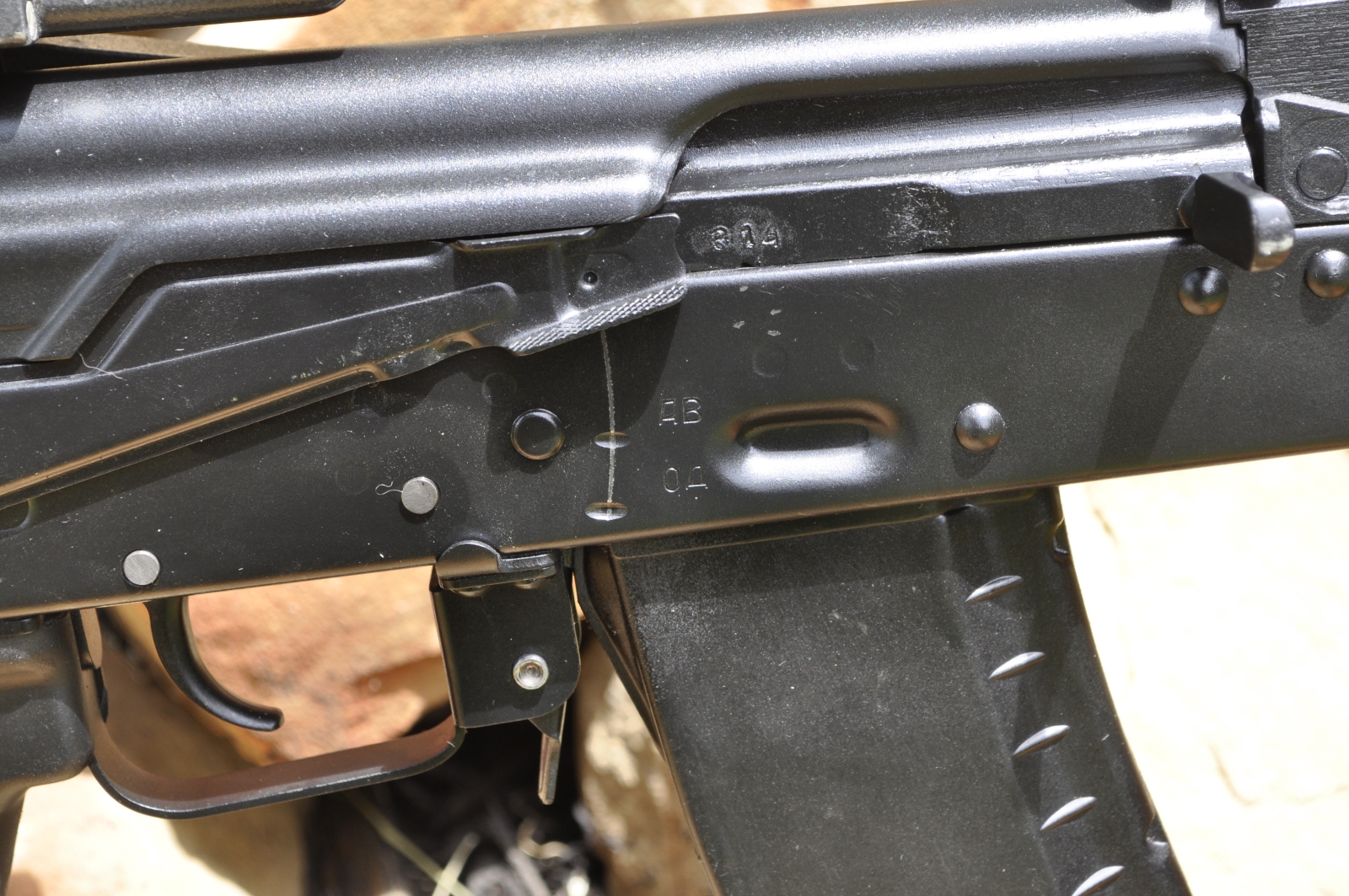 Folder Rivets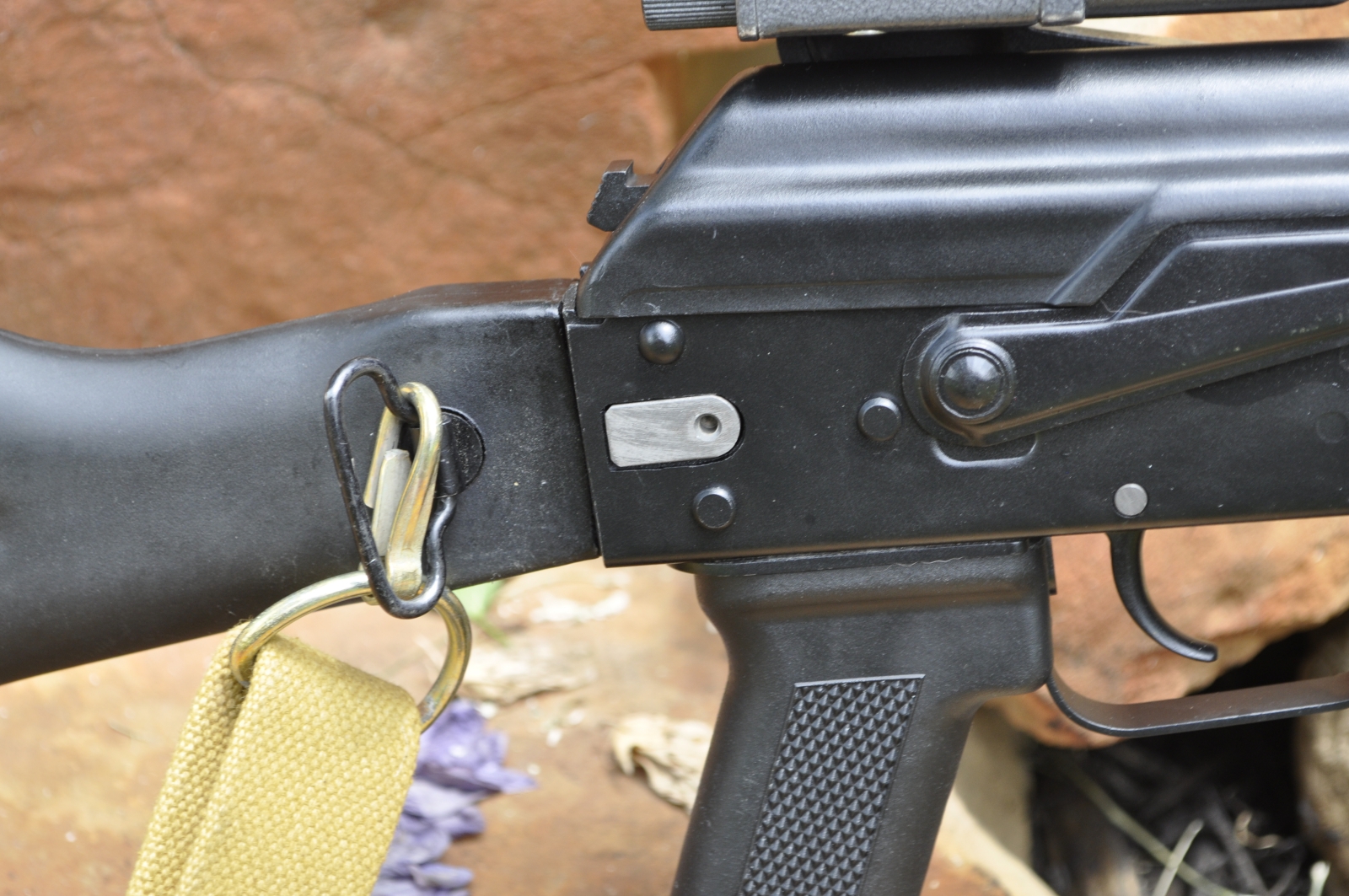 With 5.5mm Bizon triangle folder and Surefire X300 mounted to LHV47 polymer HG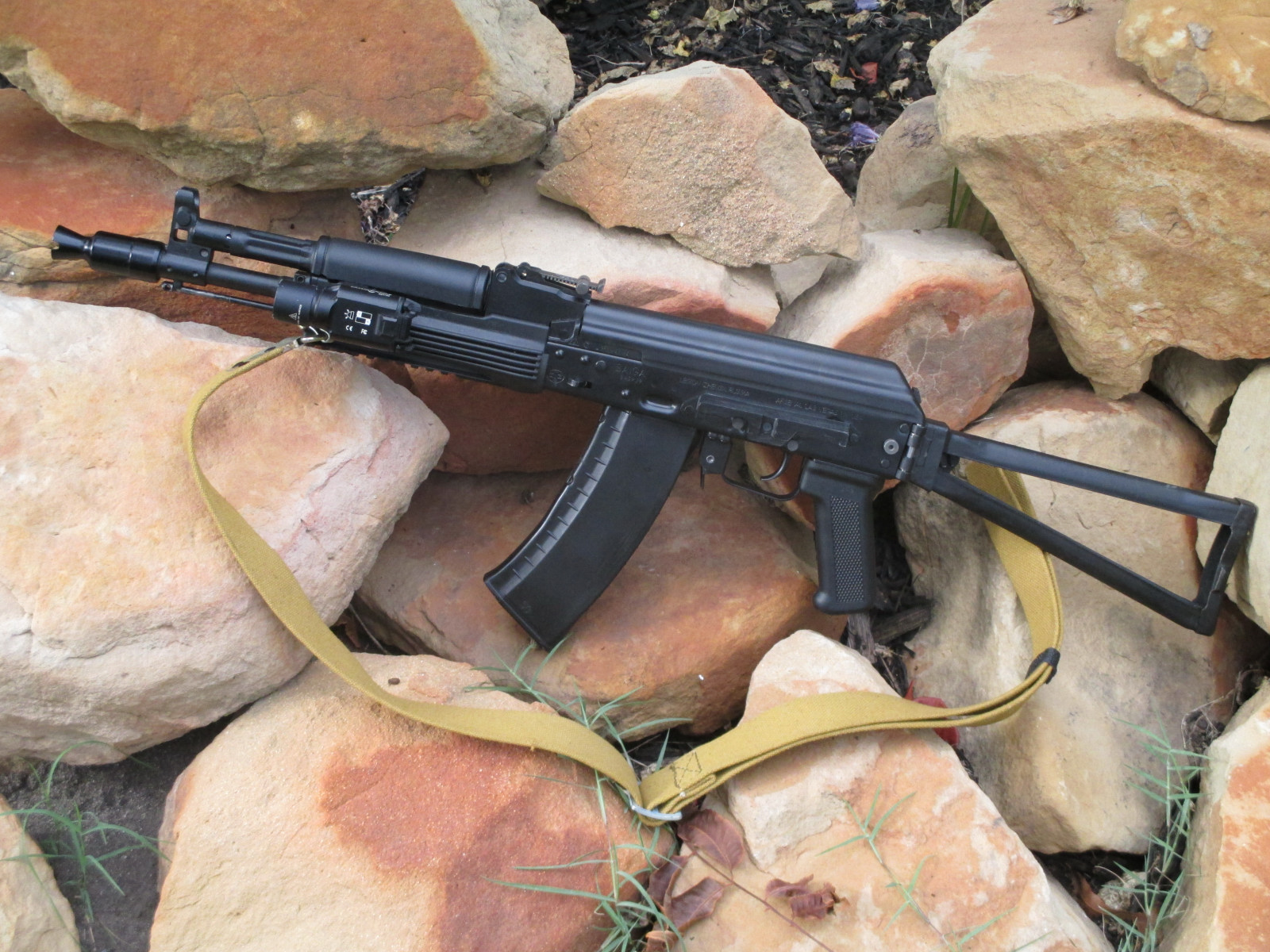 With
Obzor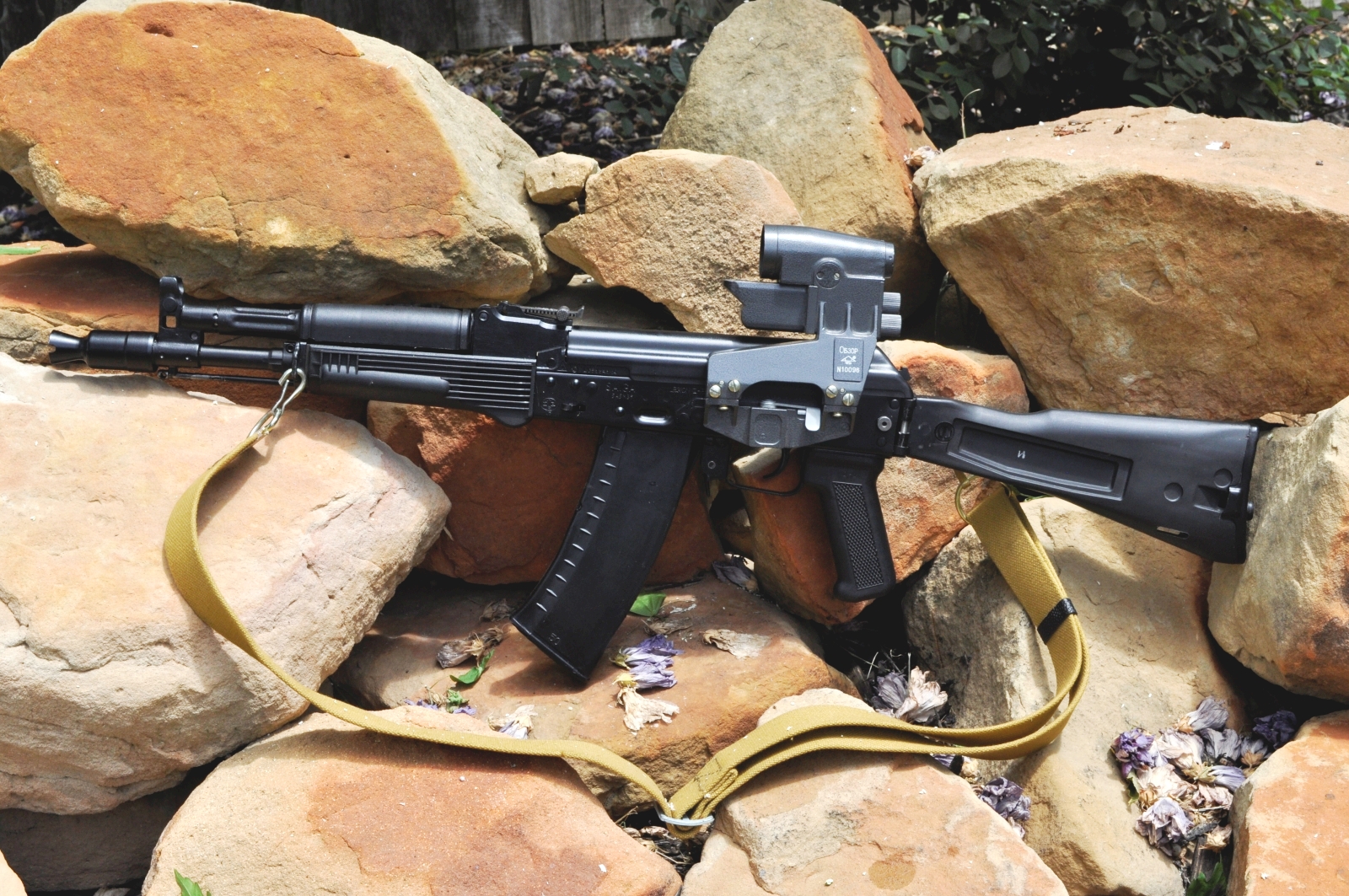 With
PK01-VS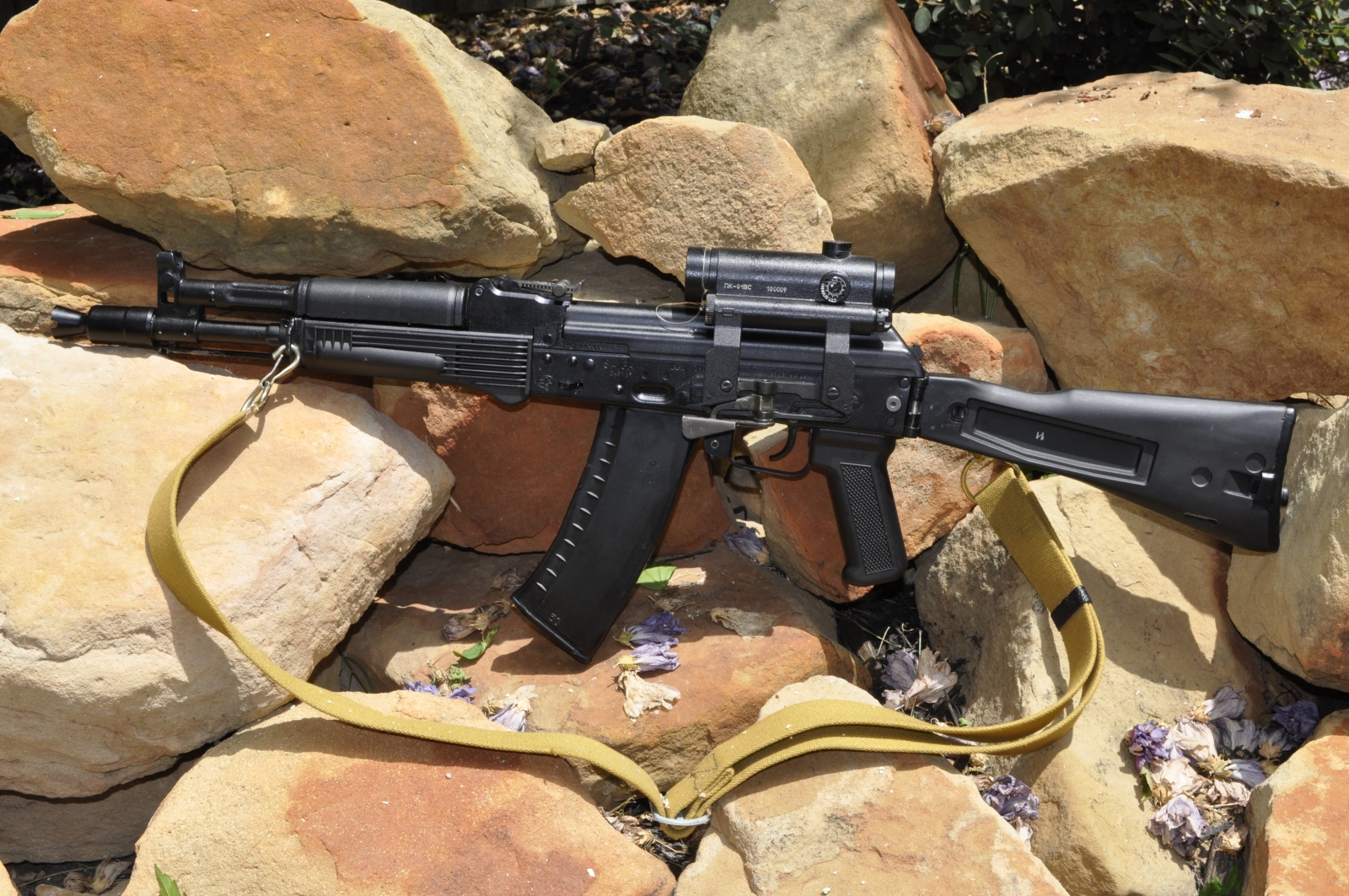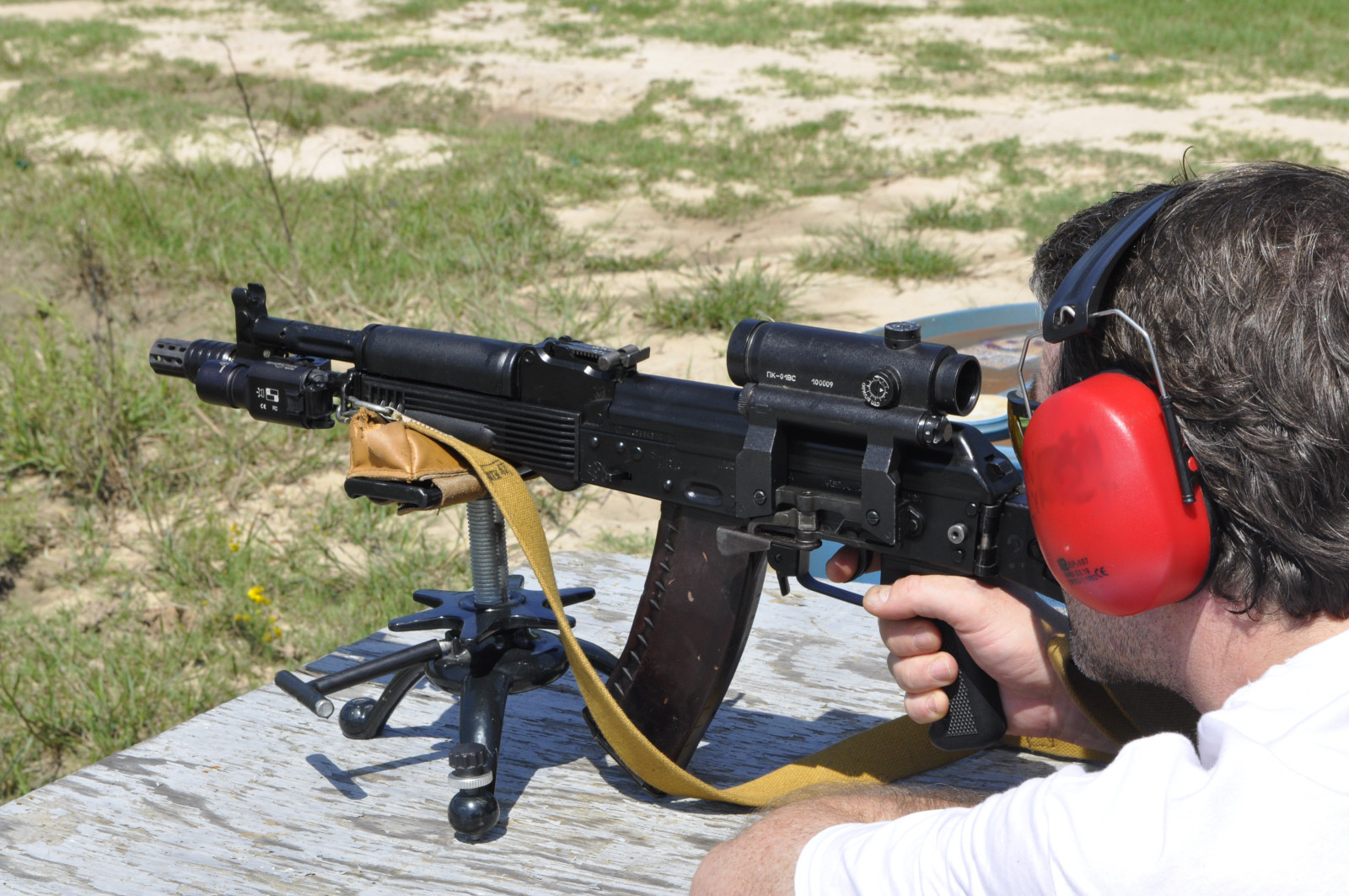 RS Regulate BM1 Mount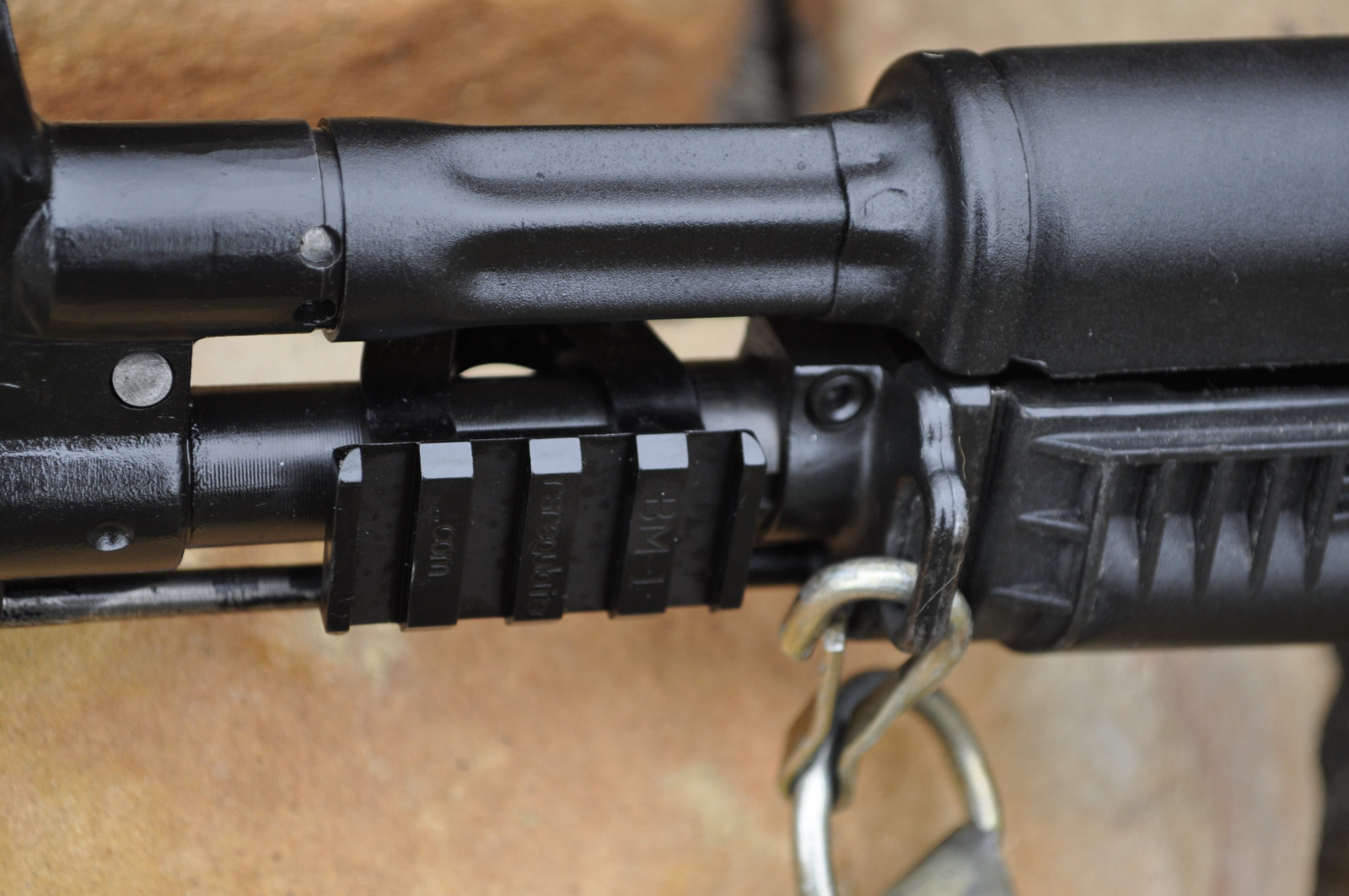 1P78 Kashtan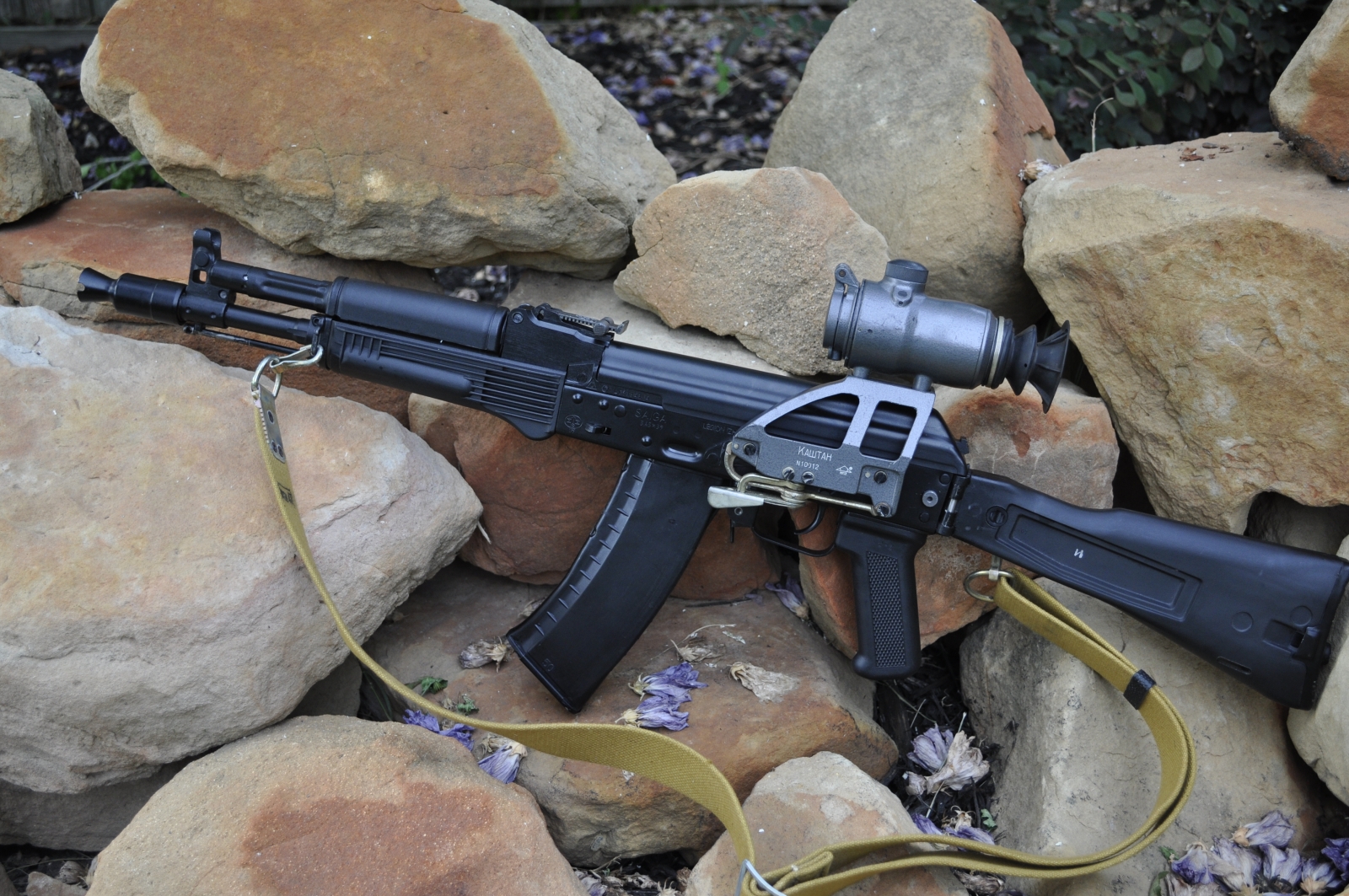 With OKP-7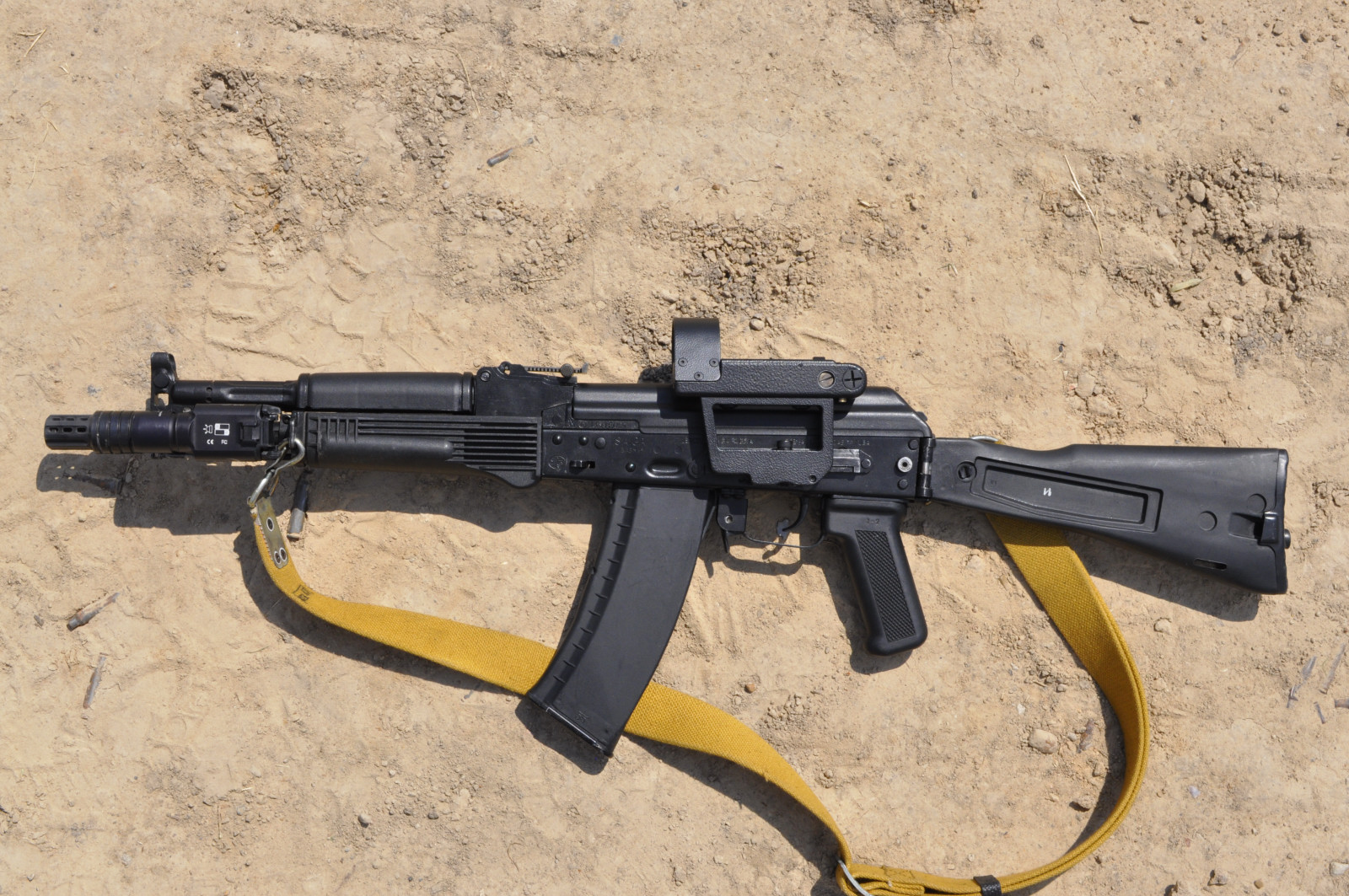 With ZenitCo Rails and PT-1 Stock, plus RMR08 optic