I first saw a conversion like this back in 2010 at a local gunshow here in Texas. Previously I had liked underfolders because they have a cool funky retro look but had not had a reason to own one since almost all are 7.62x39 guns. After seeing a Bulgarian 5.45 kit using an underfolder I was very intrigued. Eventually my shooting colleague Nictra had one and after handling and shooting it I was hooked.
This particular rifle is a complete Bulgarian kit with Russian furniture and assembled by Mario at Piece of History Firearms.
Being who I am (The guy who created an entire website for AK optics) it's hard for me to live without a scope rail on any rifle...but the 74UF has been such a cool addition to the collection and I am happy with it as is. I regularly shoot irons with my AKs and NDM86 but always make sure I have the option to add optics. This is one exception I am quite happy with.
UW Gear AK74
rig in SURPAT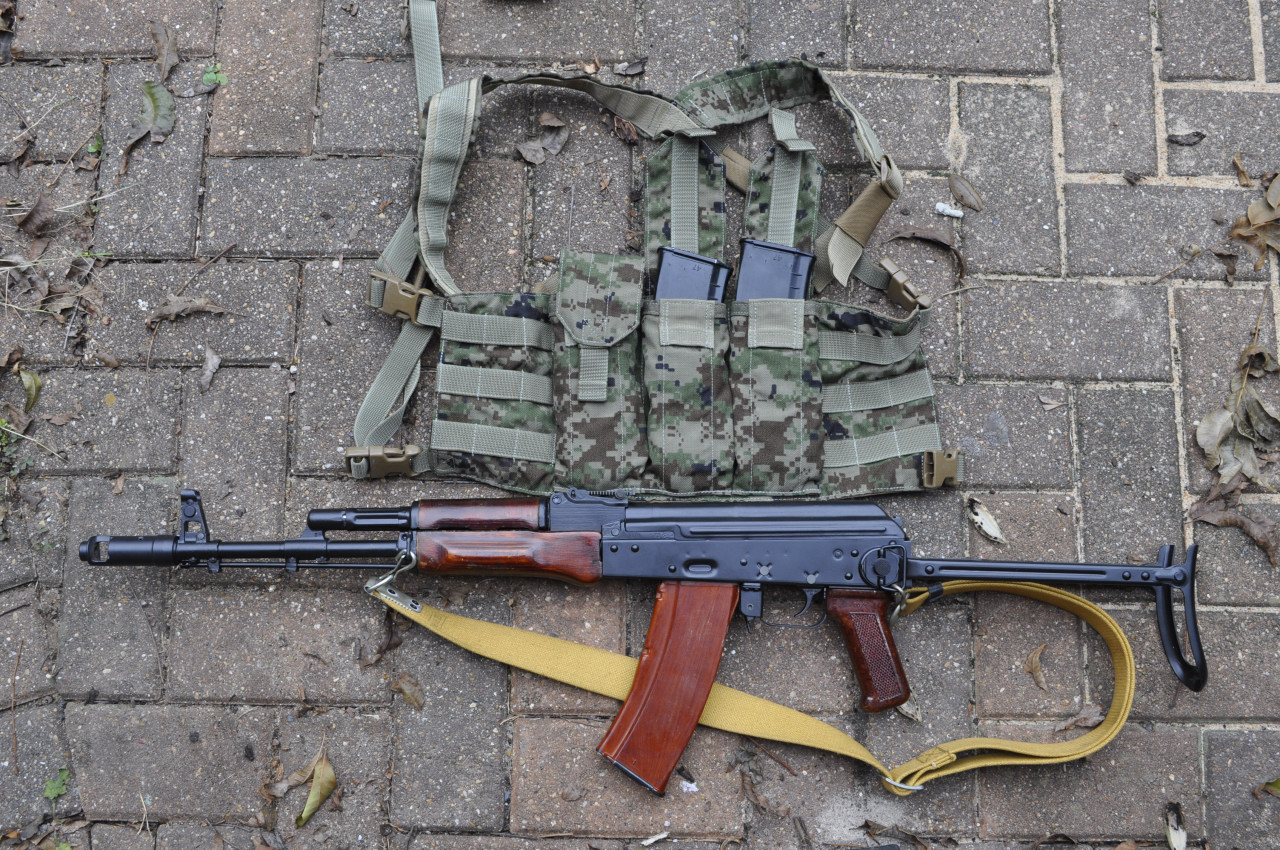 In 2017 I added the Attero Arms rail mount. I really have no idea why I never tried out the Attero before. I am extremely impressed and the Aimpoint is working quite well on it.
Shown here with AAC Mini 4 223 suppressor and Griffin 24x1.5 to 1/2x28 adapter. This adapter works very well but you really should loc-tite it to the 24m FSB. It works loose under recoil about every 10 rounds or so and you need to keep it tight or risk baffle strikes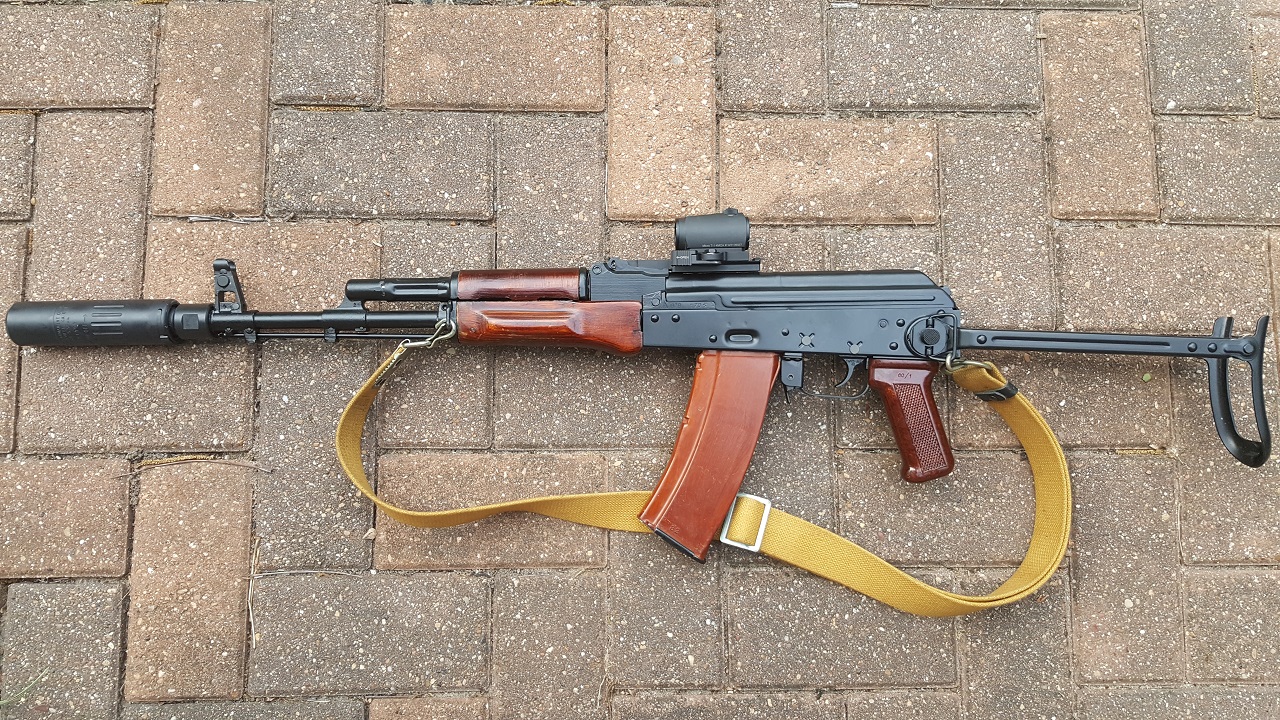 With Dead Air Wolverine PBS-1

The laminate family