There was a small period of time when Bulgaria demilled a large number of fixed stock AK74 rifles and many ended up in the US. Upon inspection it was verified the kits were actually 1988 Russian manufacture.
At the same time 1986 Tula AKSU kits and 1983 AK74 kits came in as well. It was a pleasant surprise in the AK market for sure.
This rifle uses a receiver hand made by
74U LLC
who is without question the most accurate receiver builder in the business. If you want a perfectly correct receiver for a particular build this is where to get it. ***Udpate 2017 It seems that 74ULLC has gone under and turned out to be a disaster due to longer and longer wait times for receivers that eventually led to their collapse. These amazing receivers are no longer available ***
I added the side folding trunnion, triangle folder, East German 5.45 barrel and pistol grip plate to create an AKS-74N clone. Like most of my projects this is assembled by Mario at Piece of History Firearms because of his amazing work. Mario is one of the only builders who figured out how to demil the barrel stubs without damaging the original pressed in factory dimples, which gives the proper final details for this build.
I'd also subjectively say this feels like my most accurate AK though I have not done a side by side bench comparison yet. I do have a 1988 sling for it but again I really love the tan double buckle Afghan sling


1988 Izhmash AKS-74N with 1PN51 and Dead Air Wolverine PBS-1 suppressor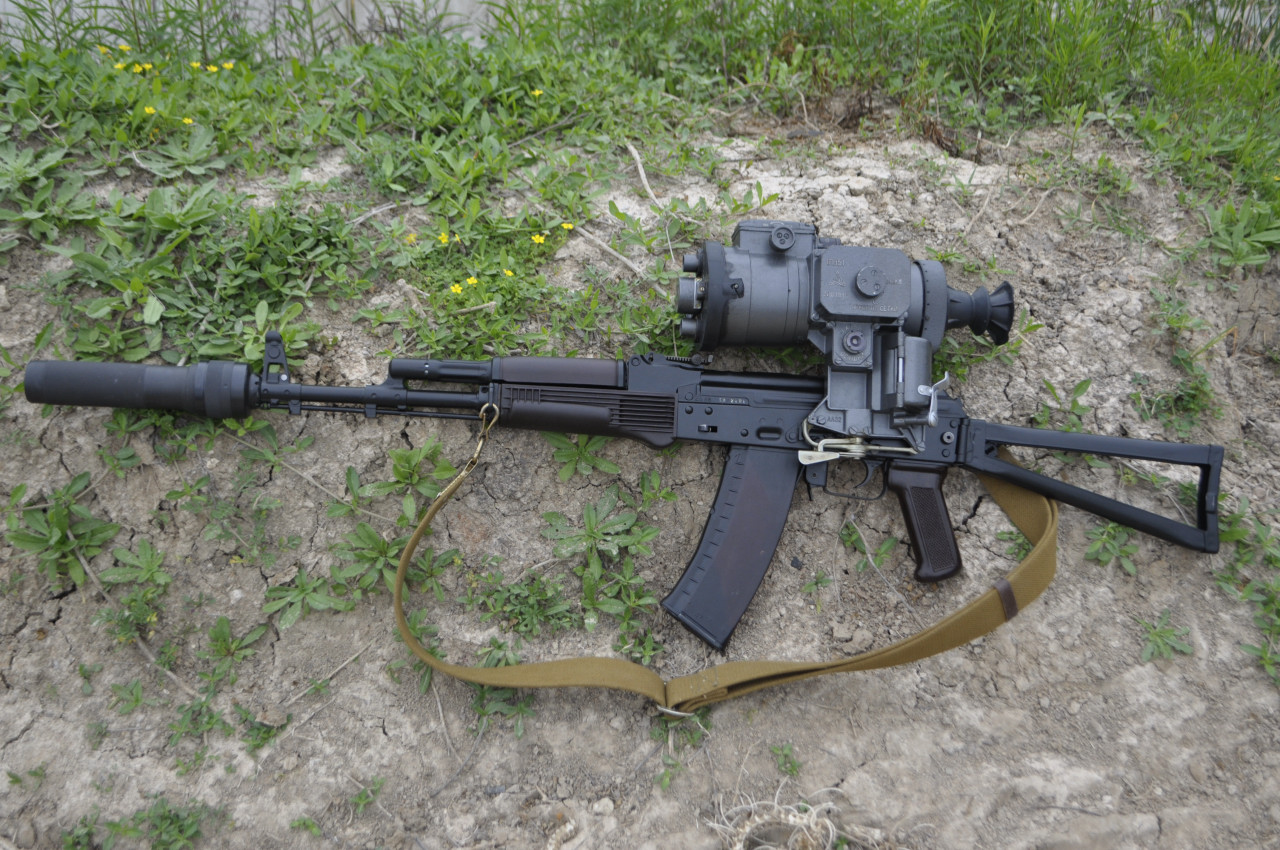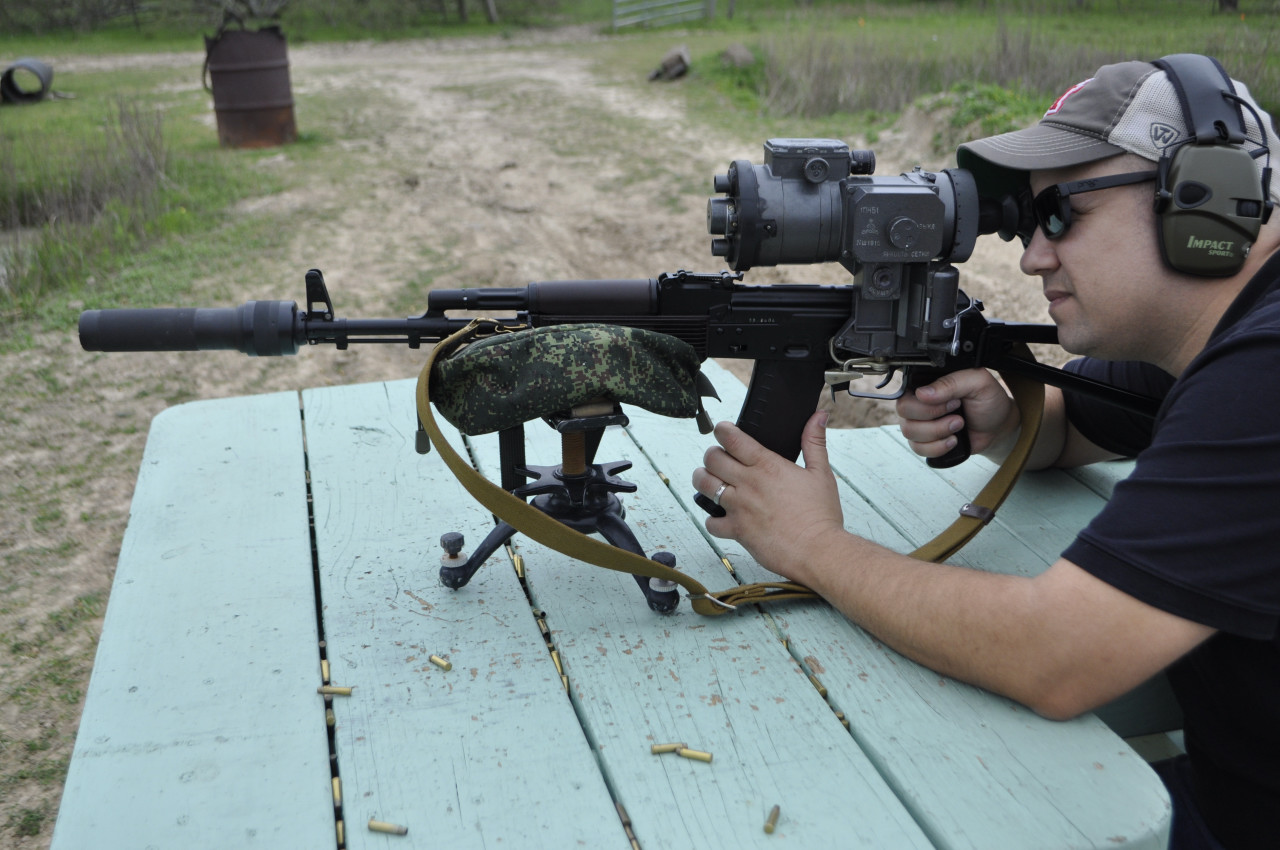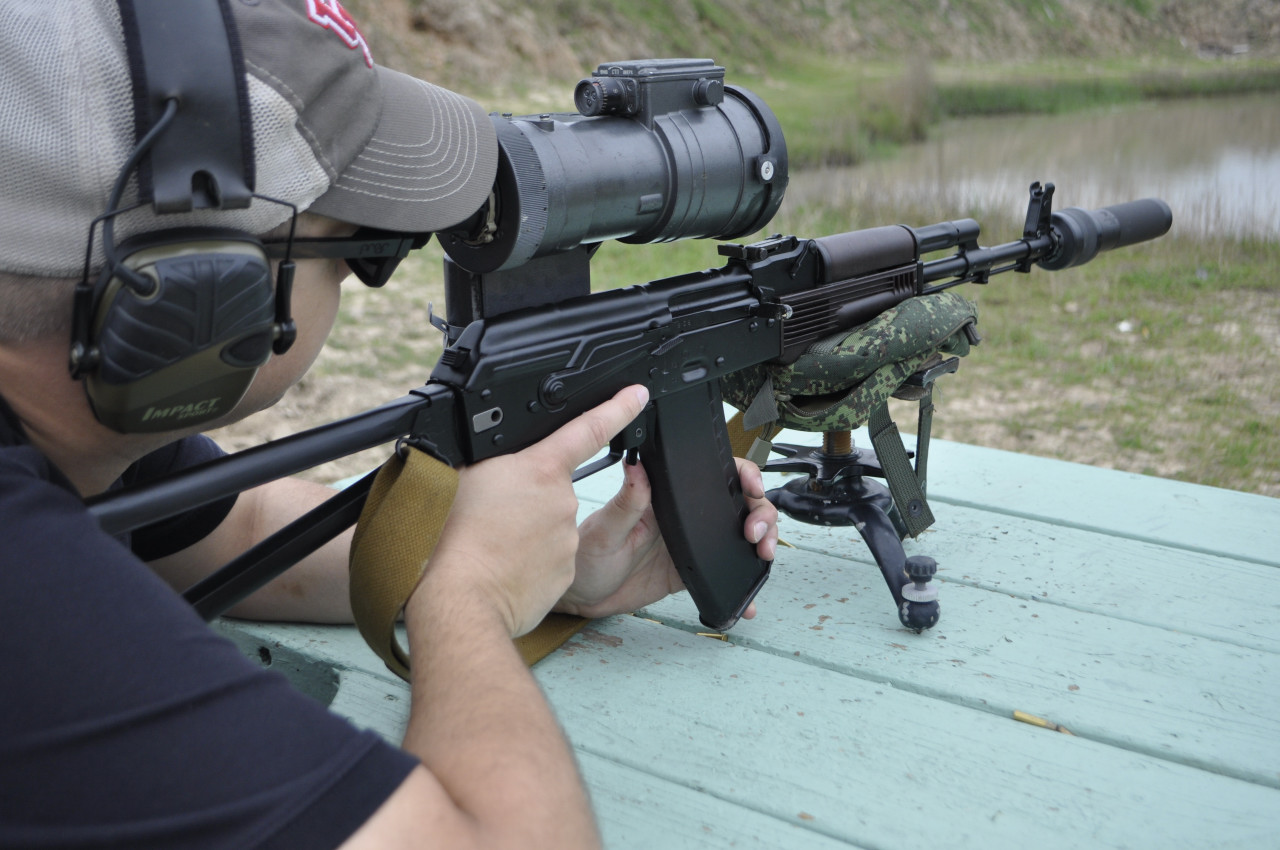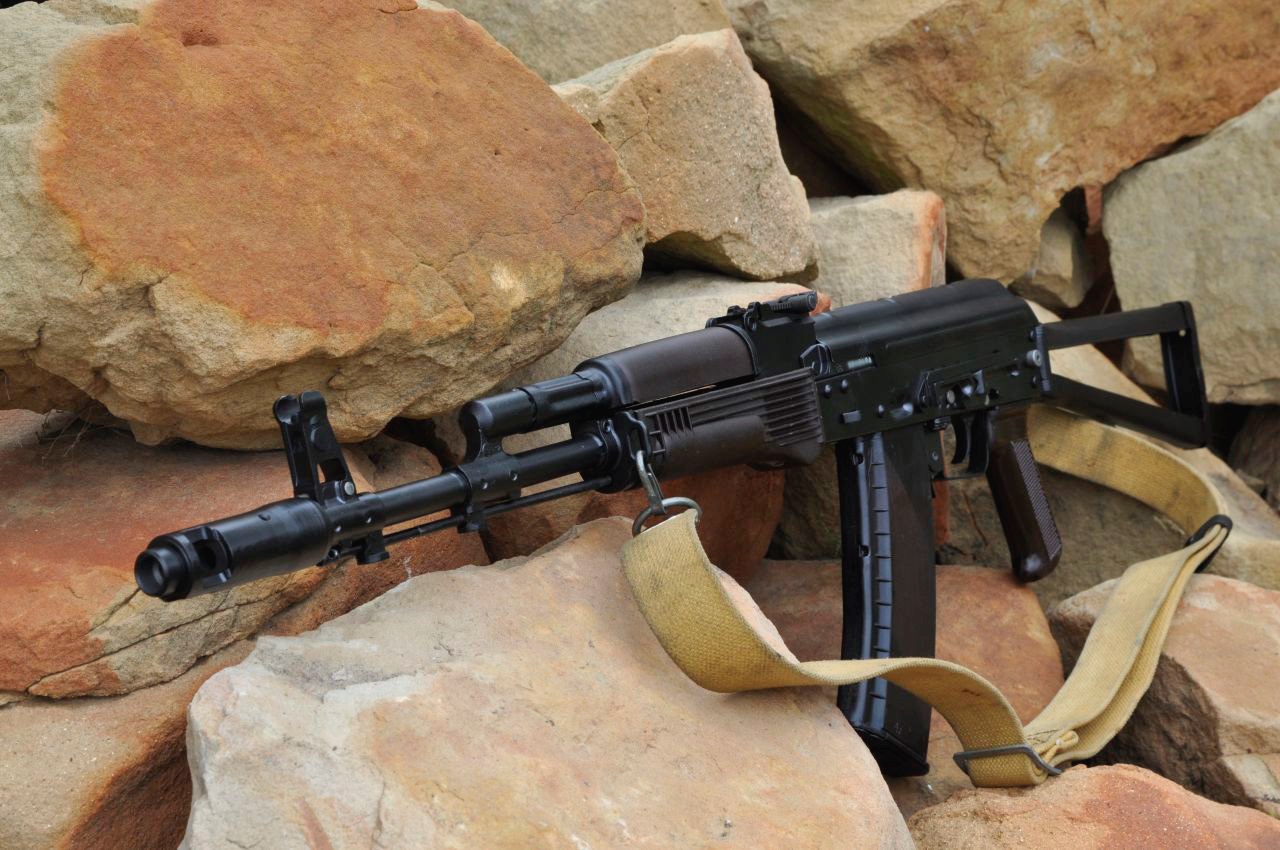 Mid Eighties faceted brake and dimpled front site block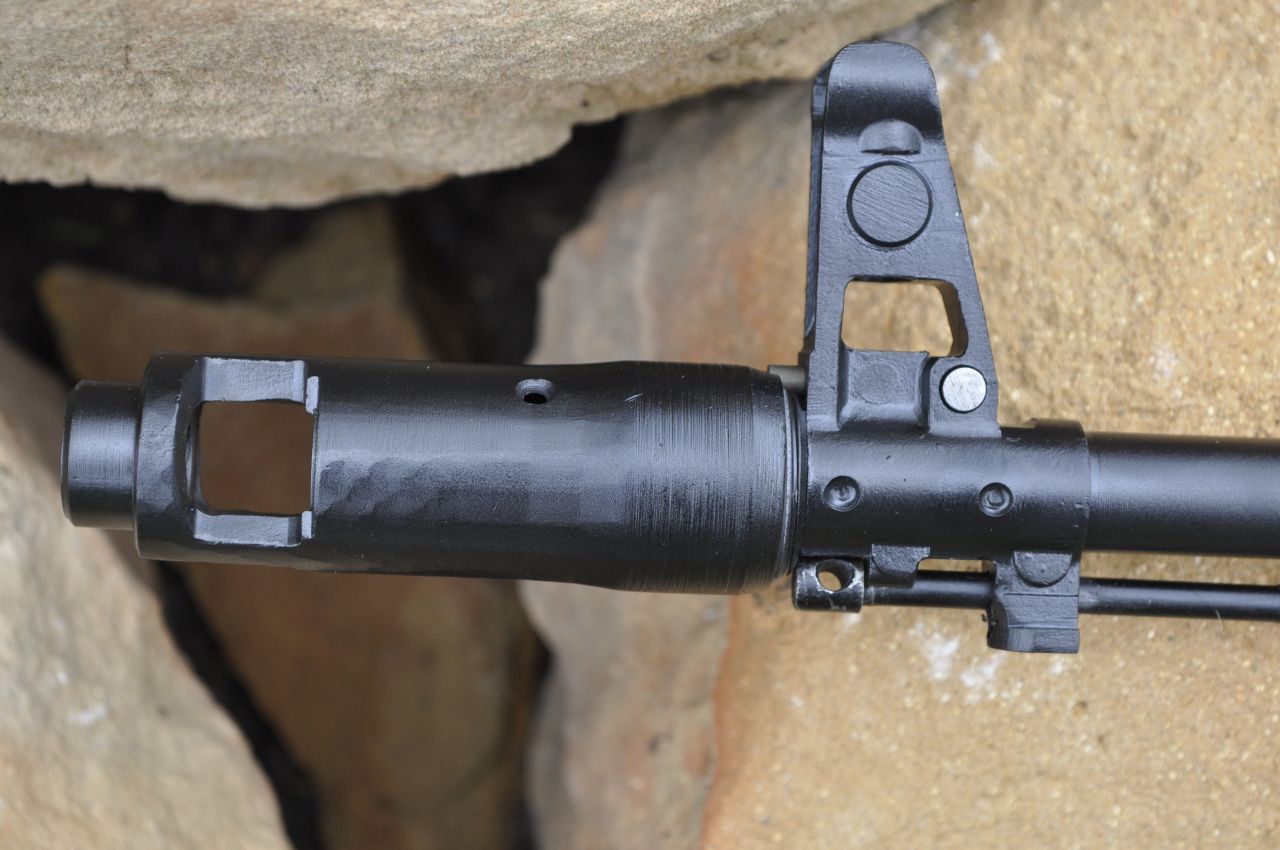 FSB and Gas Block Comparison to AK74M (Bottom) (88 Izzy top)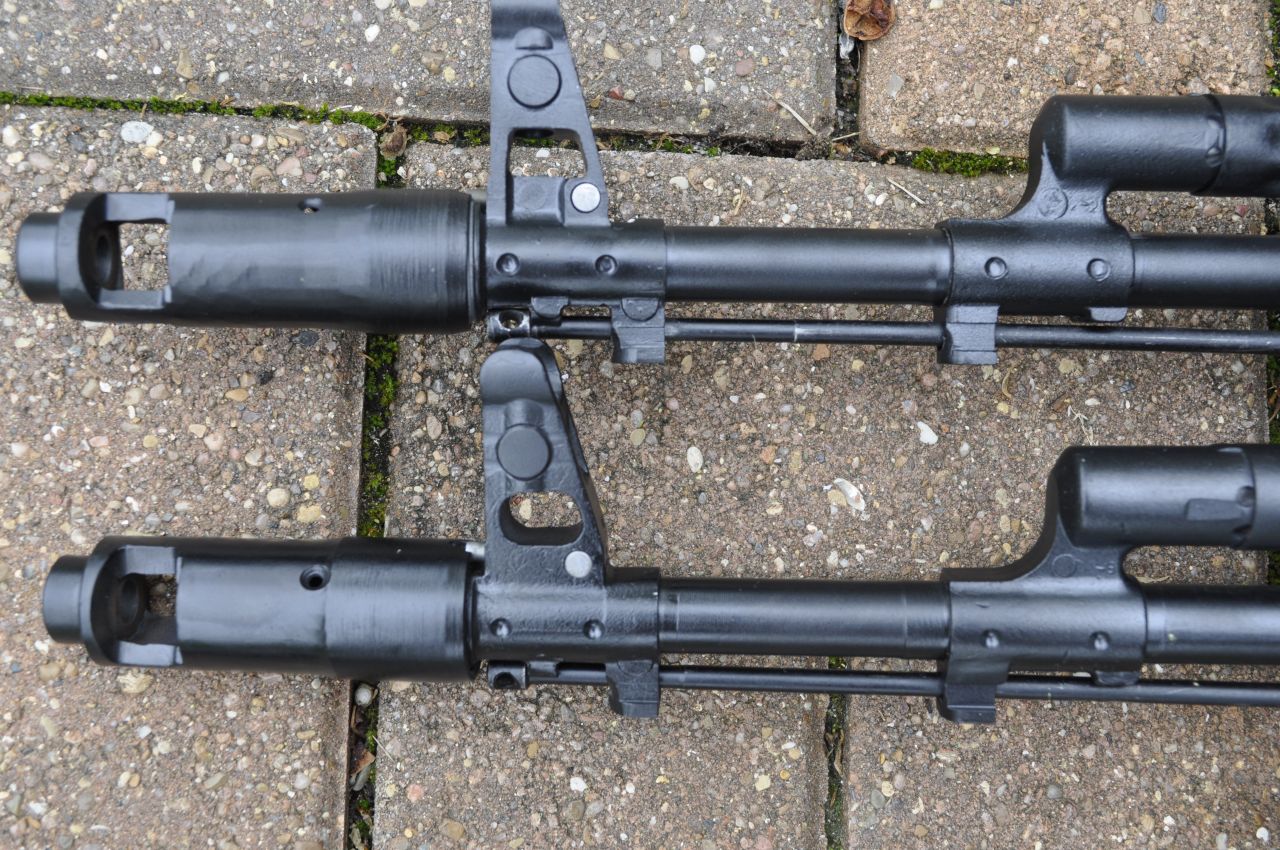 4.5mm Folding Trunnion with Pistol Grip reinforcement plate. The plate is to help stiffen the receiver in the event the rifle is dropped with the stock folded and it lands on the pistol grip itself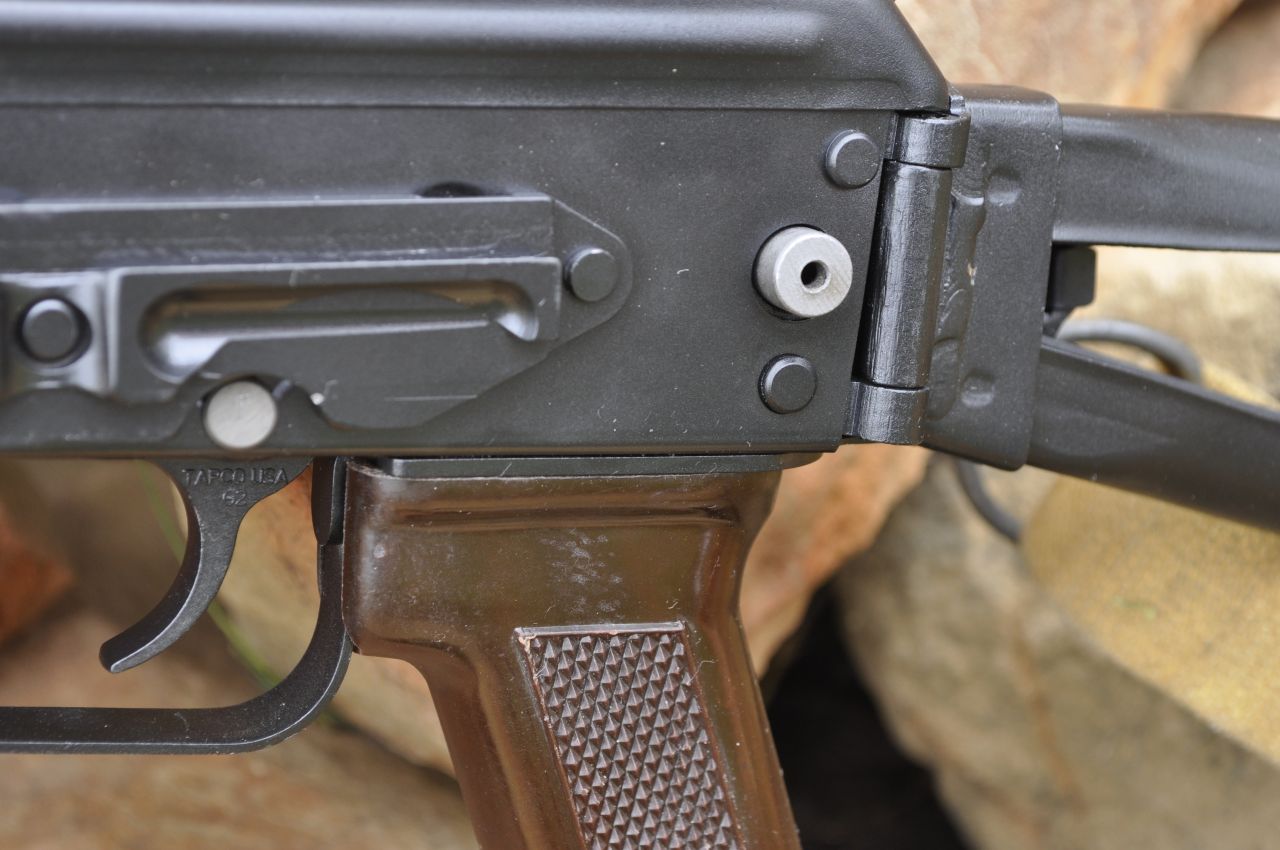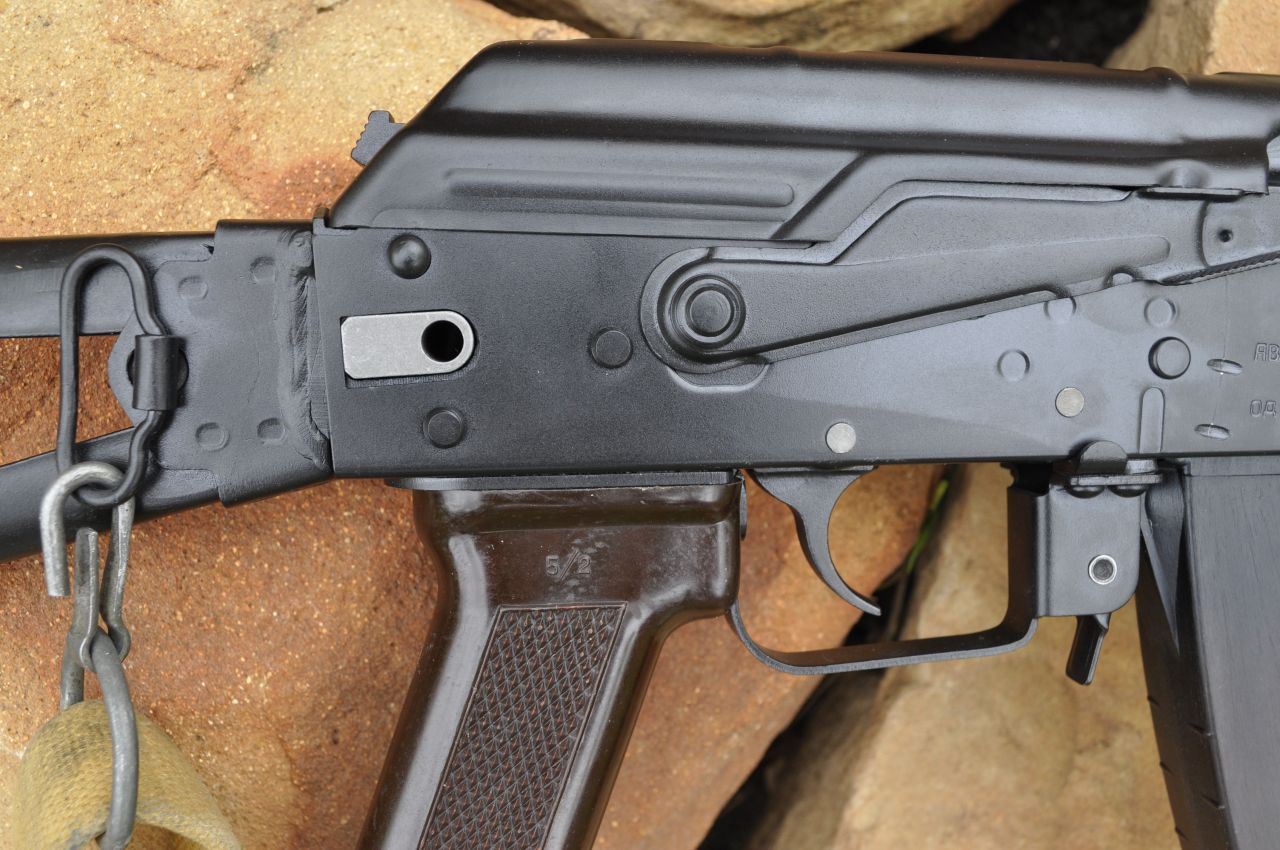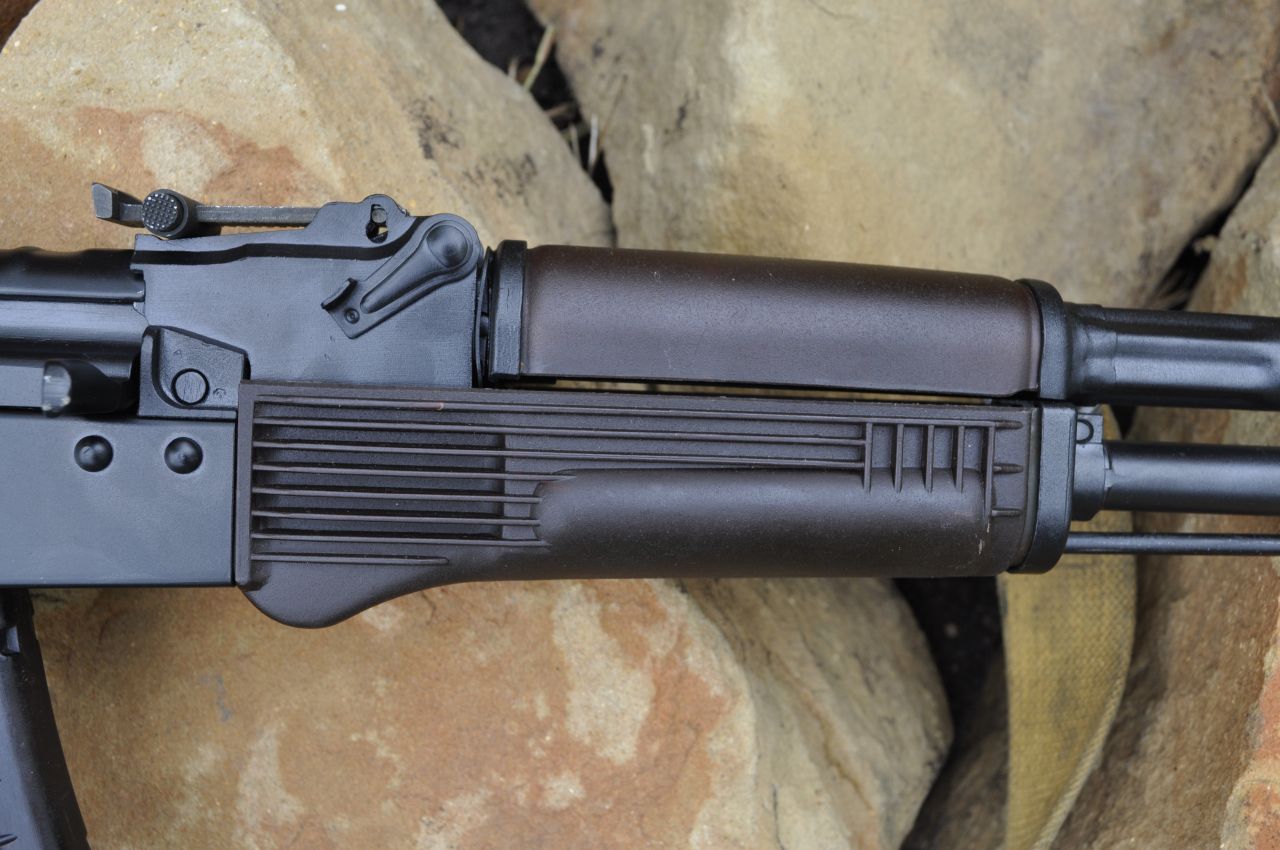 Selector Markings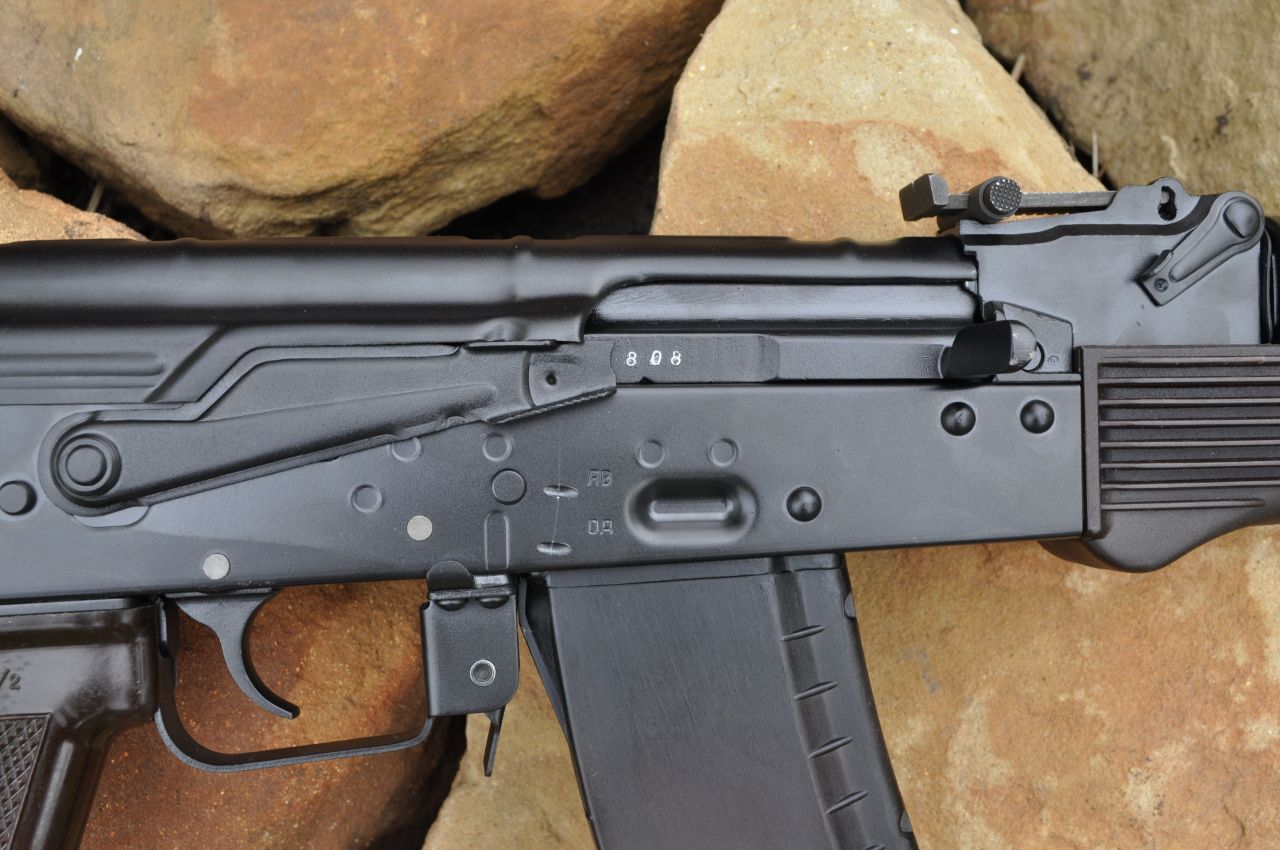 Izhmash 1988 Trunnion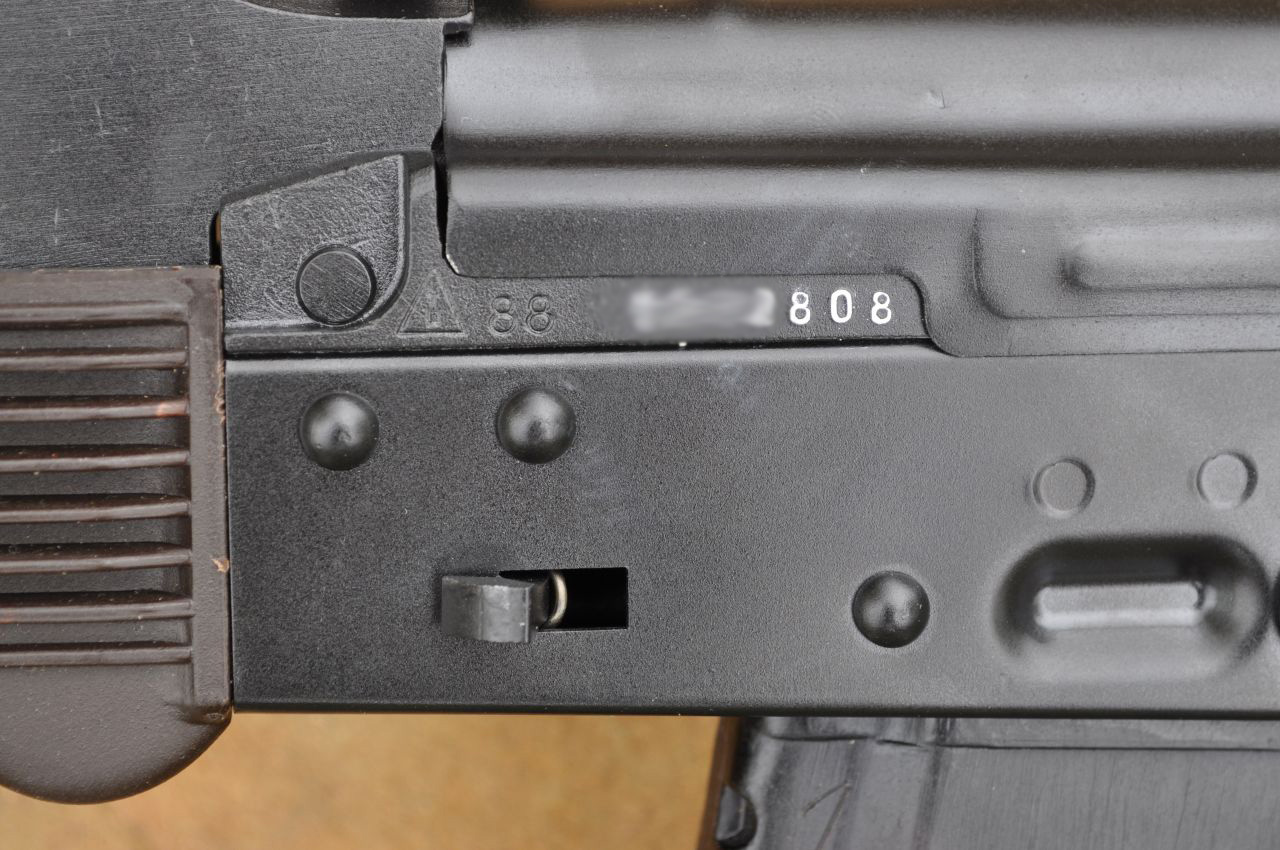 With 1P29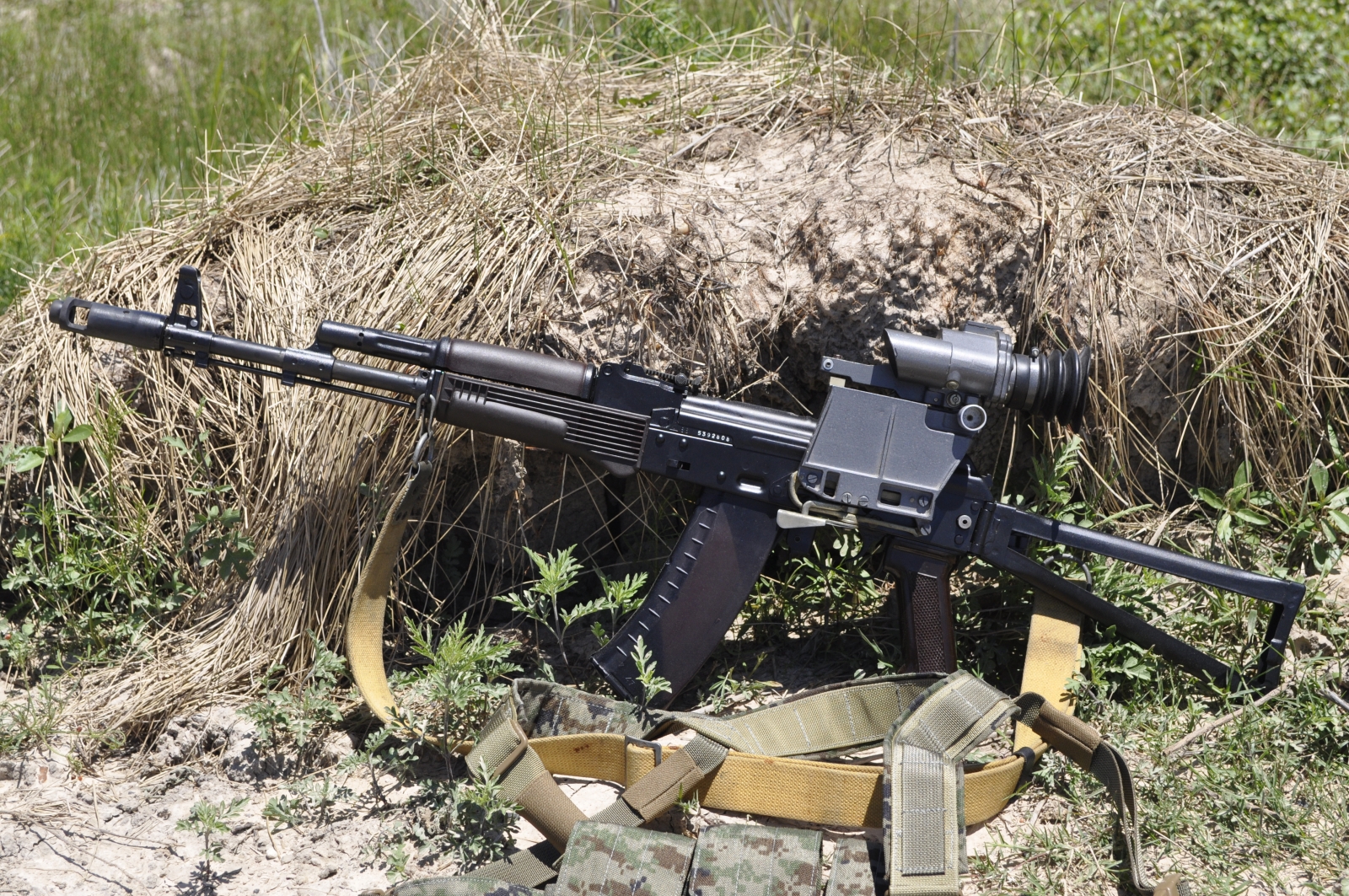 With 1PN58 Generation 2 NVD and early pattern plum magazine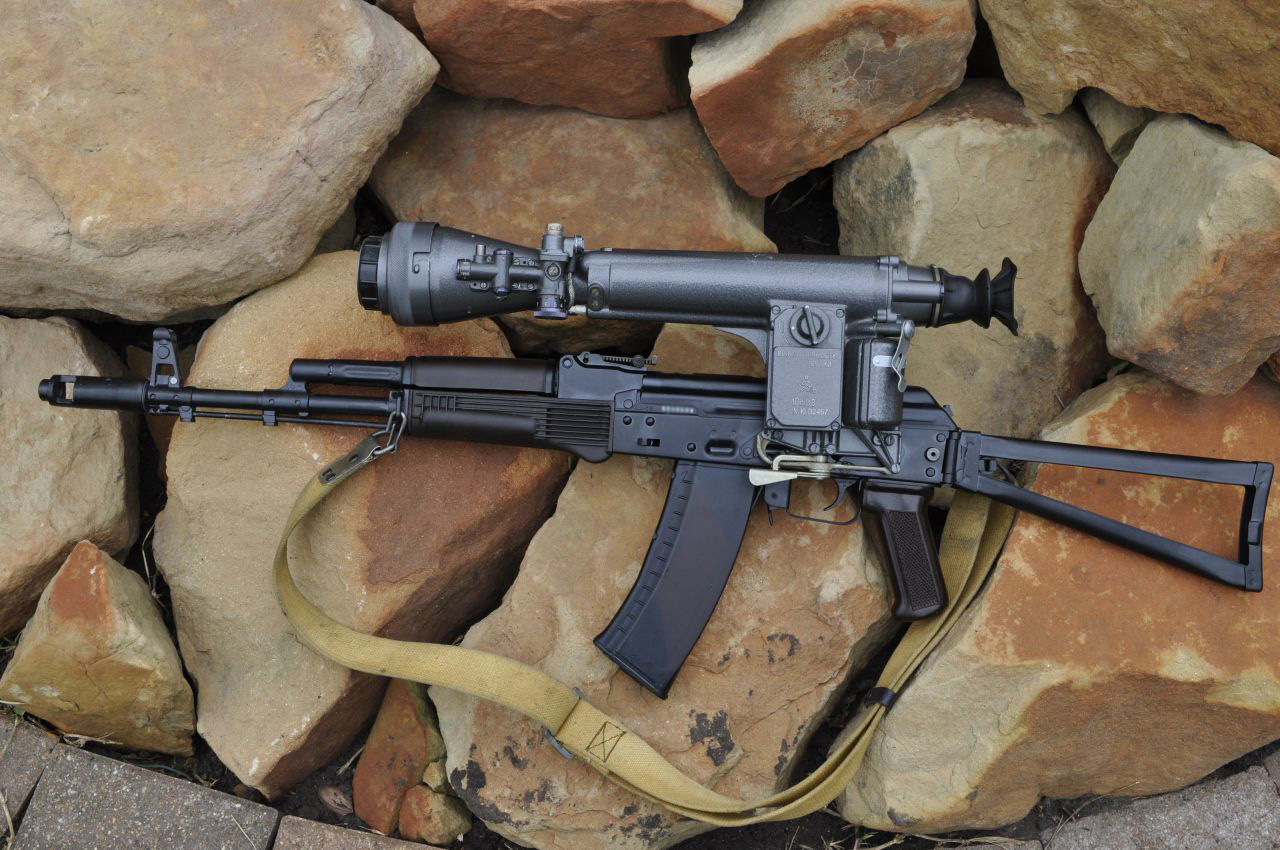 Comparison to AK74M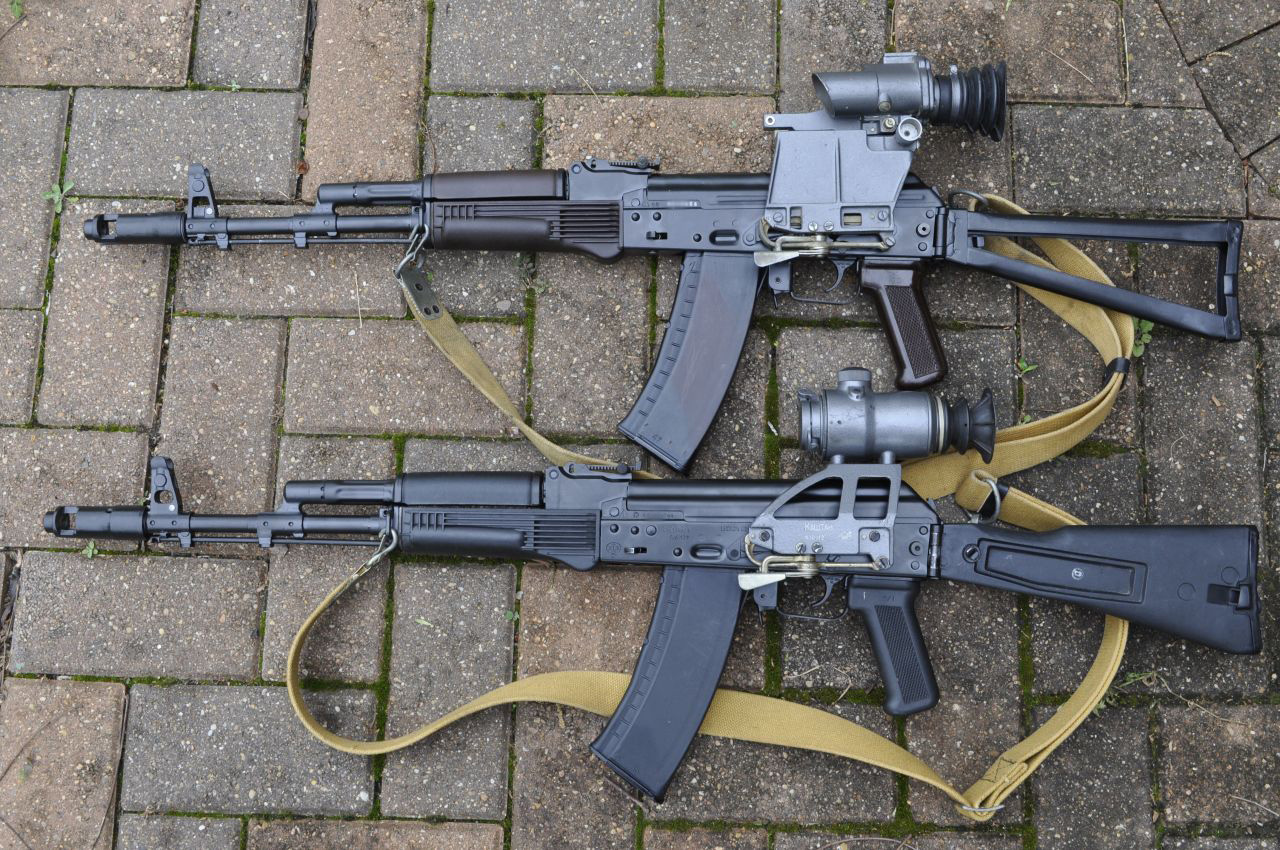 Parts kit as they came into the USA. To my knowledge all were fixed stock rifles