I bought this rifle specifically because I wanted to add an Ultimak rail and run a simple red dot setup. I have been a fan of this configuration for a long time and have used it in several classes years ago, but reverted back to the side rail optics because I didn't want to keep a rifle dedicated to the Ultimak.
Changed my mind and decided that I missed this setup and with the excellent SLR104 on the market I picked up a second hand rifle for a good price.
The advantage of the Ultimak is a proven rock stable mount great for a red dot and a flashlight, but the disadvantage is you can't remove it without losing your zero and it makes the gas block harder to clean and inspect. All things considered I am quite happy with this setup
***
Arsenal SLR series rifles are produced on the exact same tooling the Bulgarians used during and after the cold war and are as close to early 80's production samples as you can get without going after a specific parts kit (like the 1988 Izhmash plum AK74, the 1983 Izhmash laminate AK74 or the 1992 Tula AKSU kits out there)
These are high quality rifles and are excellent collector pieces that represent the former Soviet Union / Warsaw Pact production of the AKS-74 rifle but try to get them in person if you can. Arsenal is not immune to QC issues and their customer service is not necessarily the best in the world. That said I have around 10 of various models and have never had an issue myself but the Internet will show that others have had various problems. Inspect them firsthand if possible.
Jan 2018 new paint job
I missed my old camo scheme on the SLR107UR, so I decided to do the 104FR in a similar pattern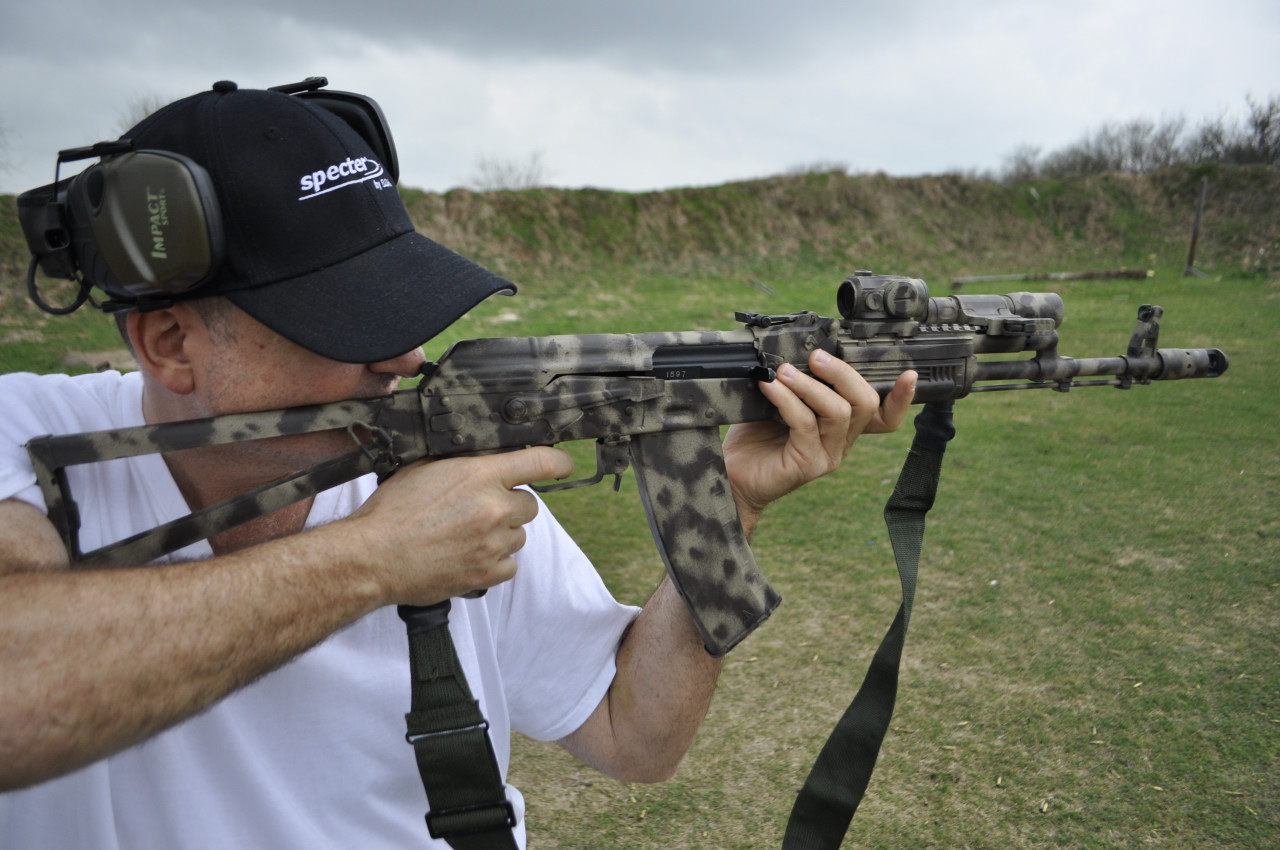 SLR107UR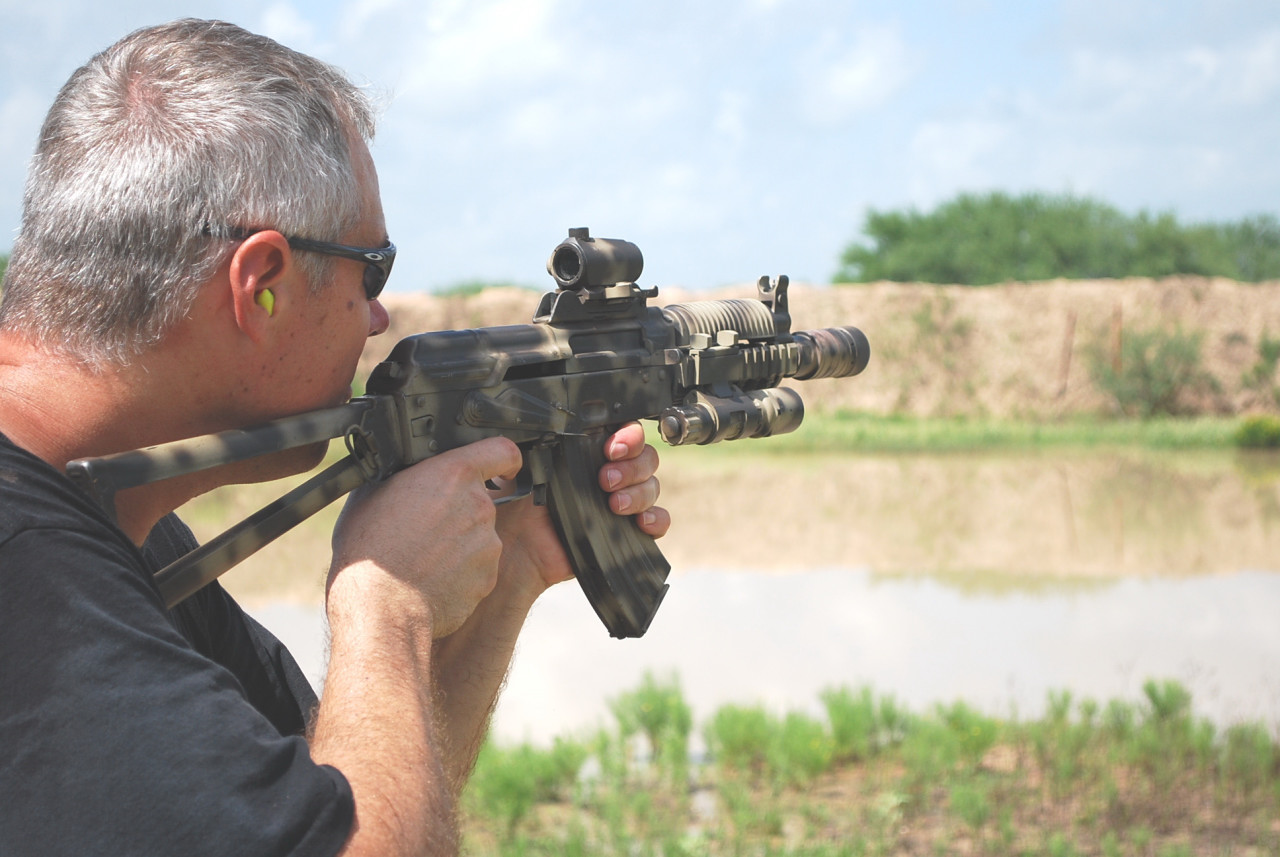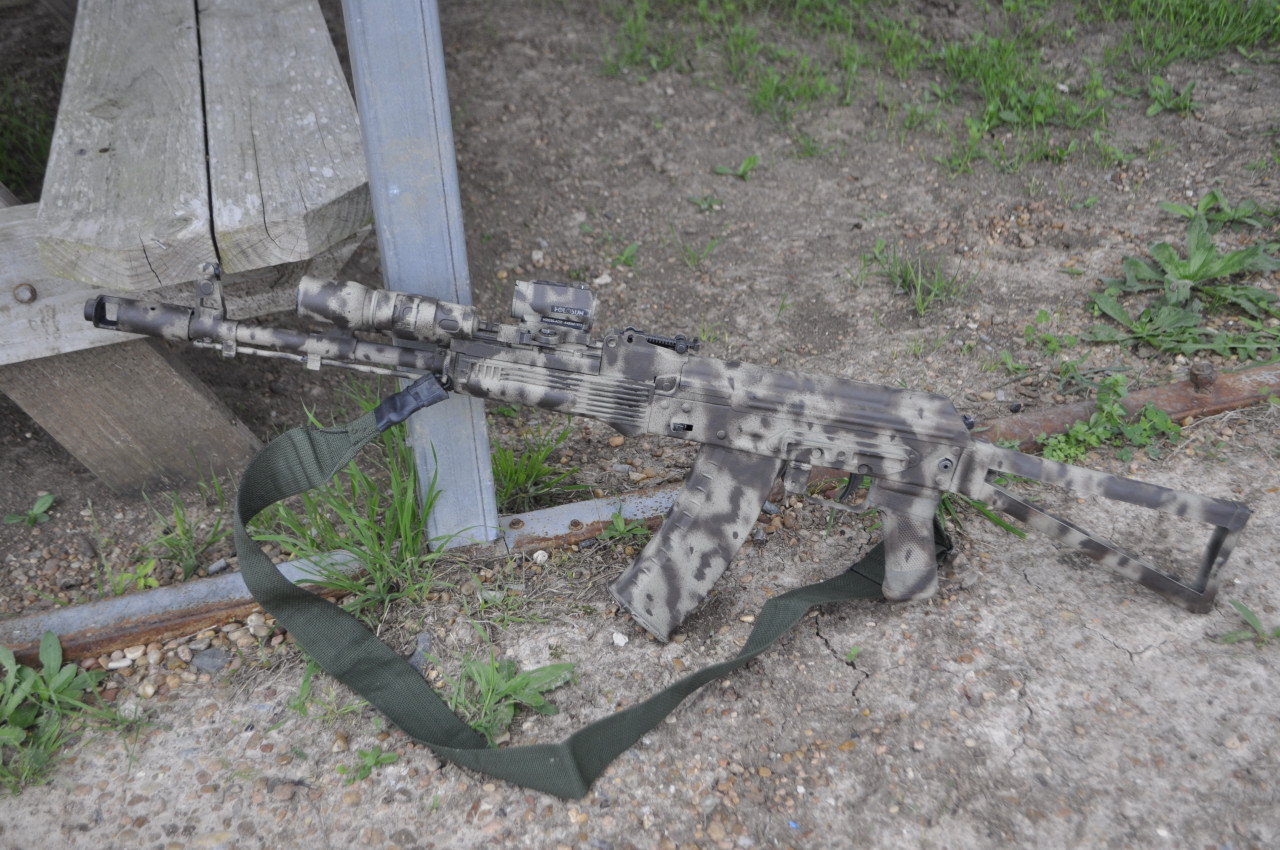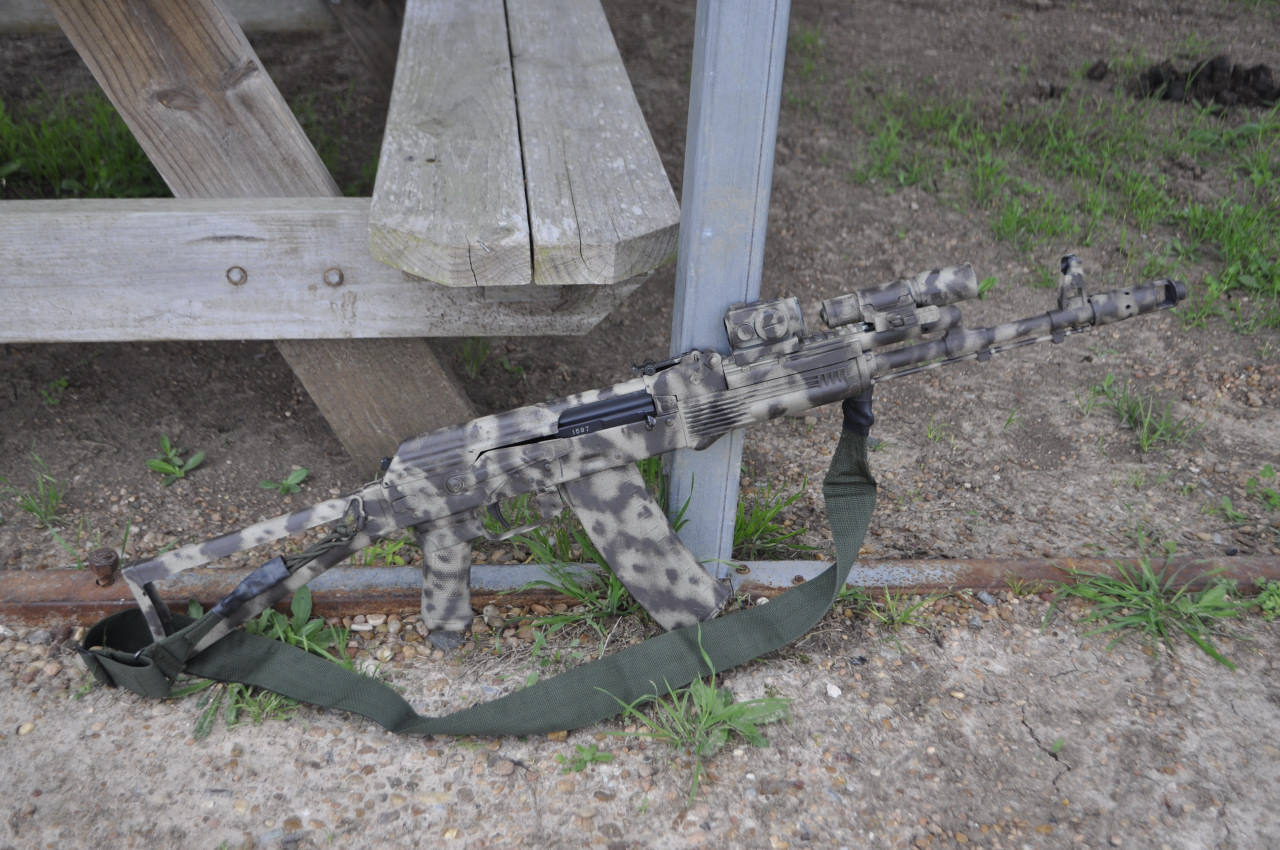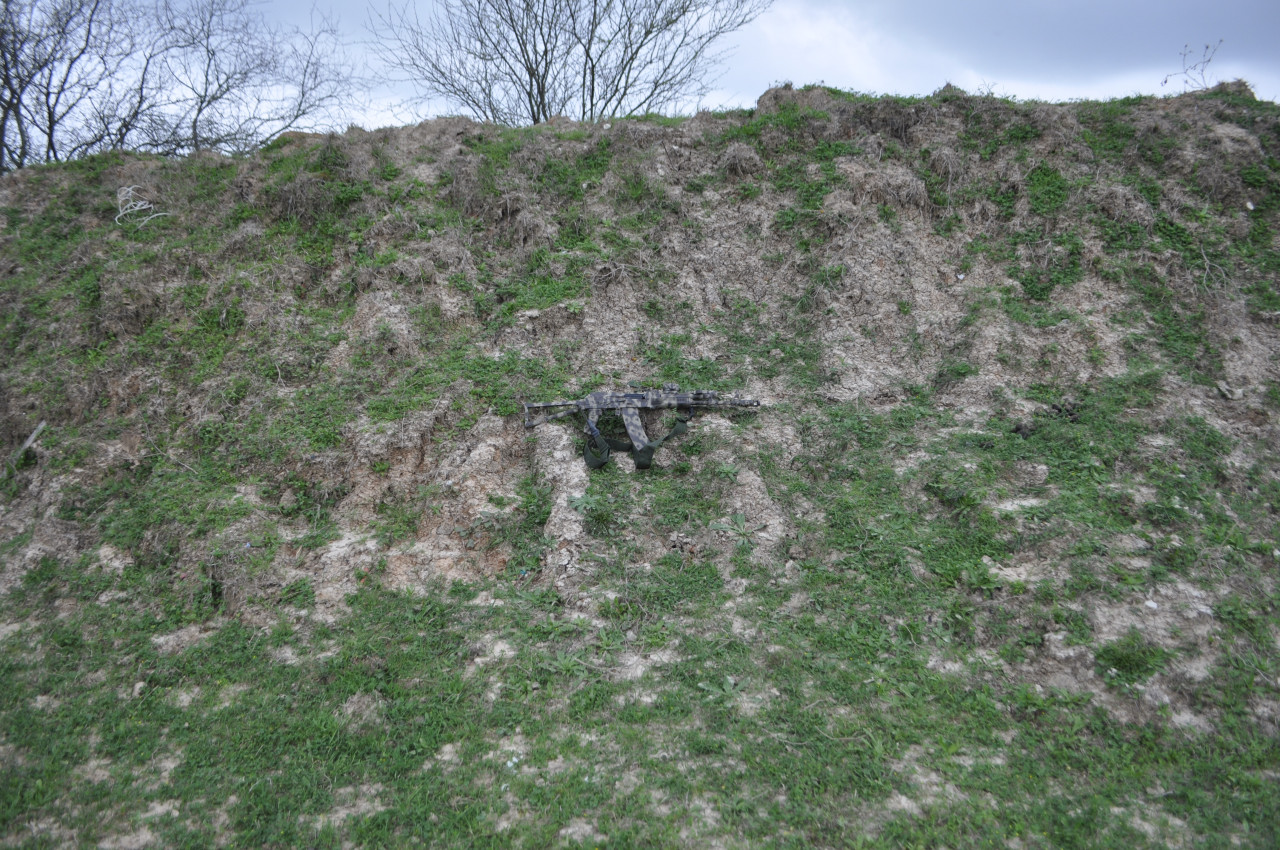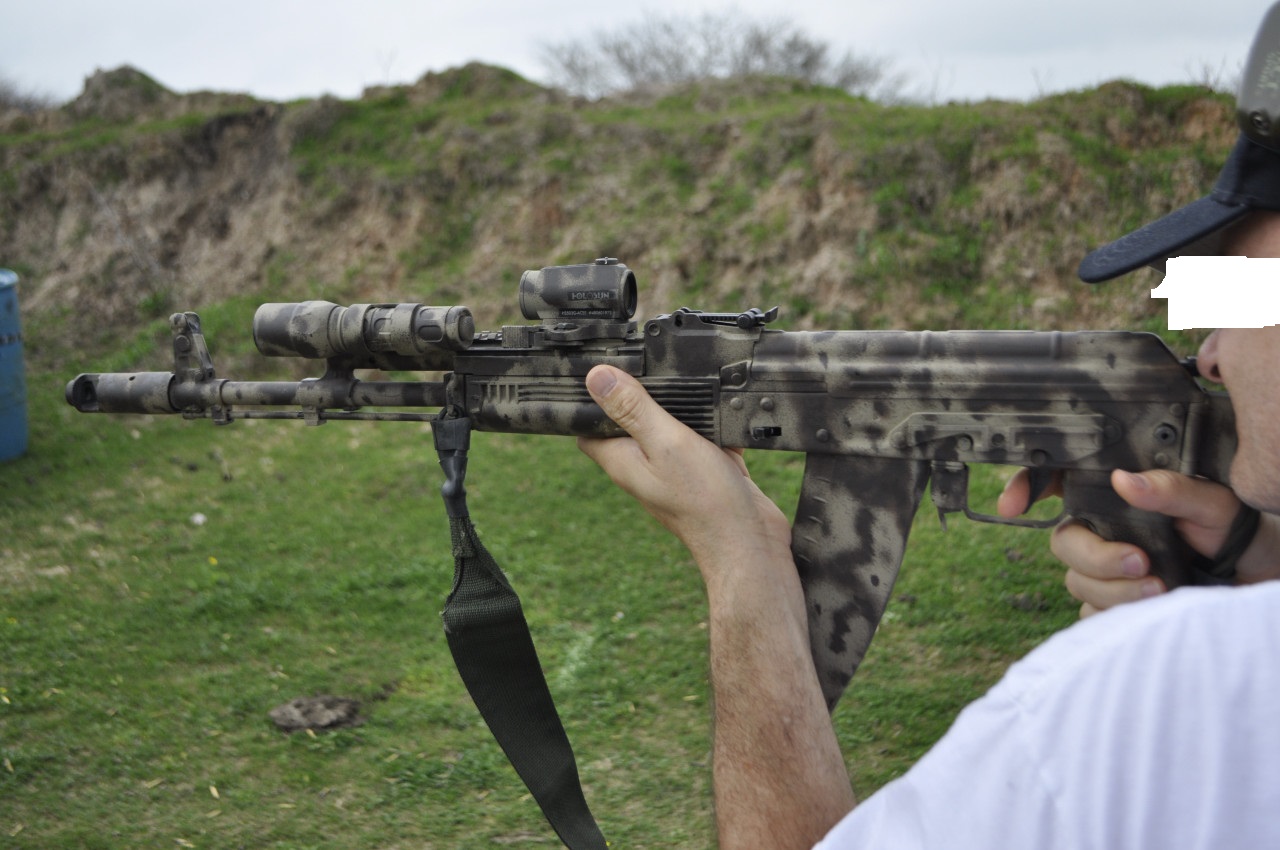 Shown here with Aimpoint T-1 on Arms 31 mount with Surefire G2 light and a VLTOR offset scout mount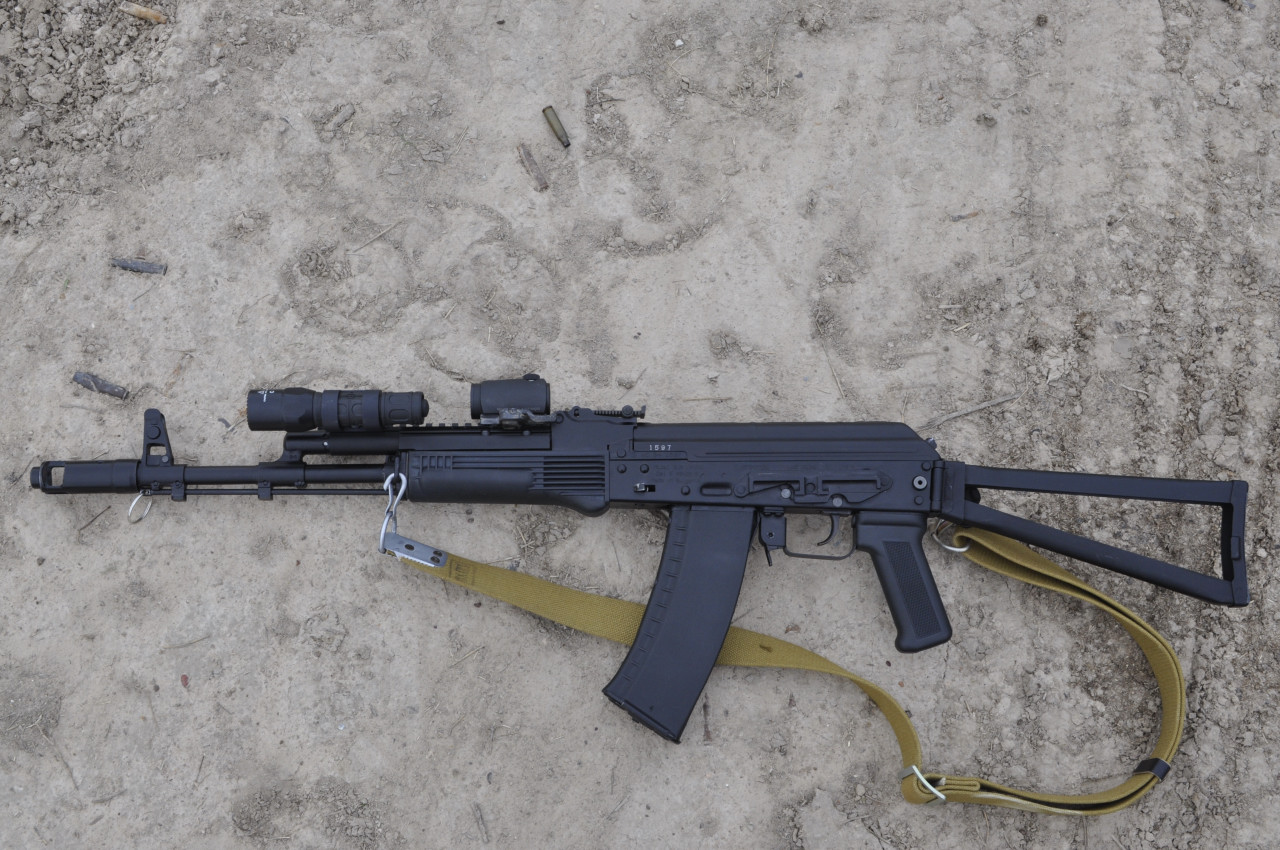 Closeup of the VLTOR mount. Note that the VLTOR uses a very similar locking mechanism as the MI side rail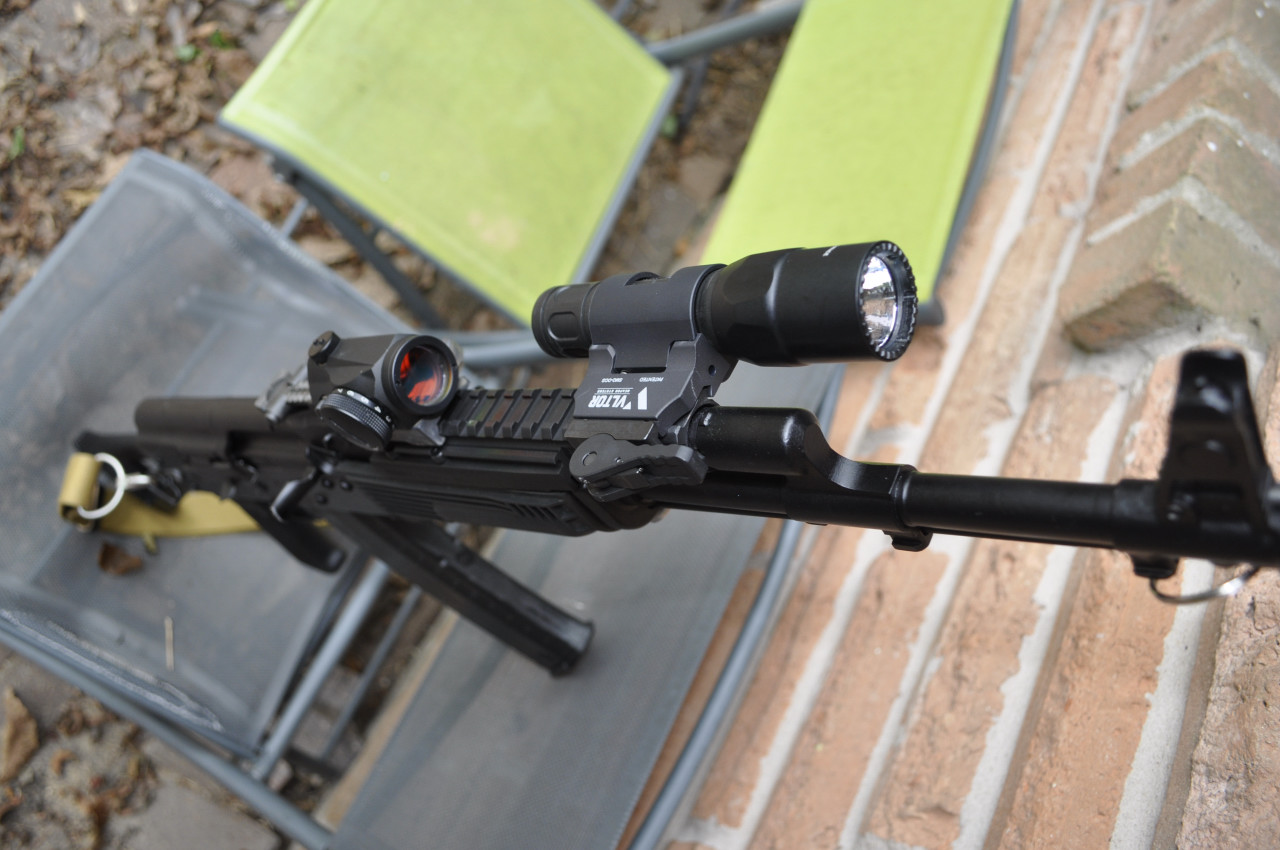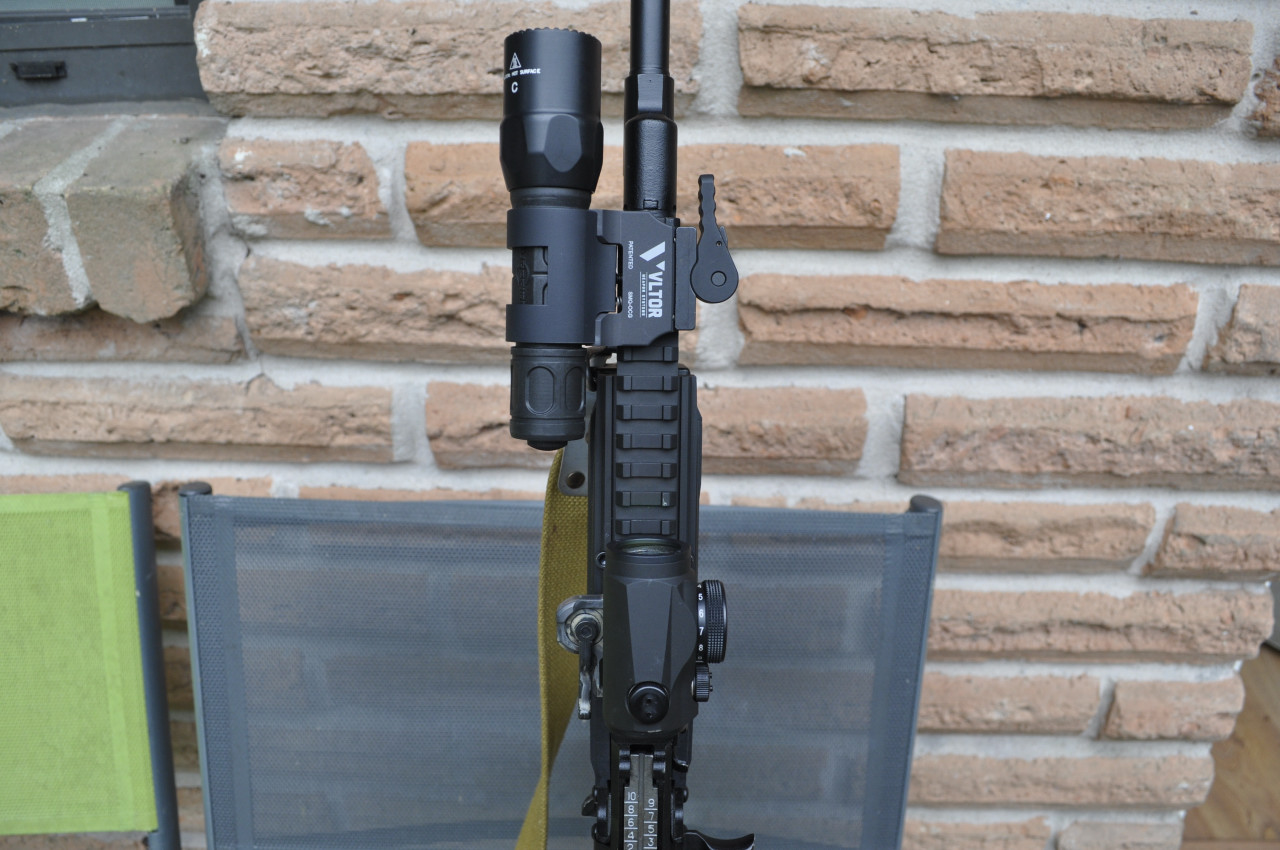 With a custom made SURPAT
UW Gear chest rig
and
ANA DigiFlora Tacos