Arsenal has had a long history of bringing in some of the most collectible Bulgarian manufactured rifles straight from the factory. In 2005 the AK community was excited to see actual AK74 5.45x39 rifles with the SLR105 model but it only came in fixed stock configuration. Not really a huge deal because they were readily available, decently priced and at that time Arsenal had the reputation for being the top end of the market. It was also very cheap to buy a surplus kit and get the folding hardware conversion parts so all things considered it was quite inexpensive to use the SLR105 as the basis for an
AKS-74
which is exactly what I did with mine
These days the SLR104 has arrived which is basically the same rifle as the SLR105 but with folding stocks already installed. It comes in two main versions, the 104FR and the 104UR. The UR is Arsenals designation for AKSU or AKS74U as shown here, and the FR is the AKS-74 equivalent.
Arsenal SLR series rifles are produced on the exact same tooling the Bulgarians used during and after the cold war and are as close to early 80's production samples as you can get without going after a specific parts kit (like the 1988 Izhmash plum AK74, the 1983 Izhmash laminate AK74 or the 1992 Tula AKSU kits out there)
These are high quality rifles and are excellent collector pieces that represent the former Soviet Union / Warsaw Pact production of the AKS-74U / AKSU rifle but try to get them in person if you can. Arsenal is not immune to QC issues and their customer service is not necessarily the best in the world. That said I have around 10 of various models and have never had an issue myself but the Internet will show that others have had various problems. Inspect them firsthand if possible.
Shown here with Tula vented laminate and bakelite magazine. Form 1 has been approved since 2016 but I was overseas for work. As of March 2017 I finally got the gunsmithing done to have the barrel chopped and threaded for 1/2x28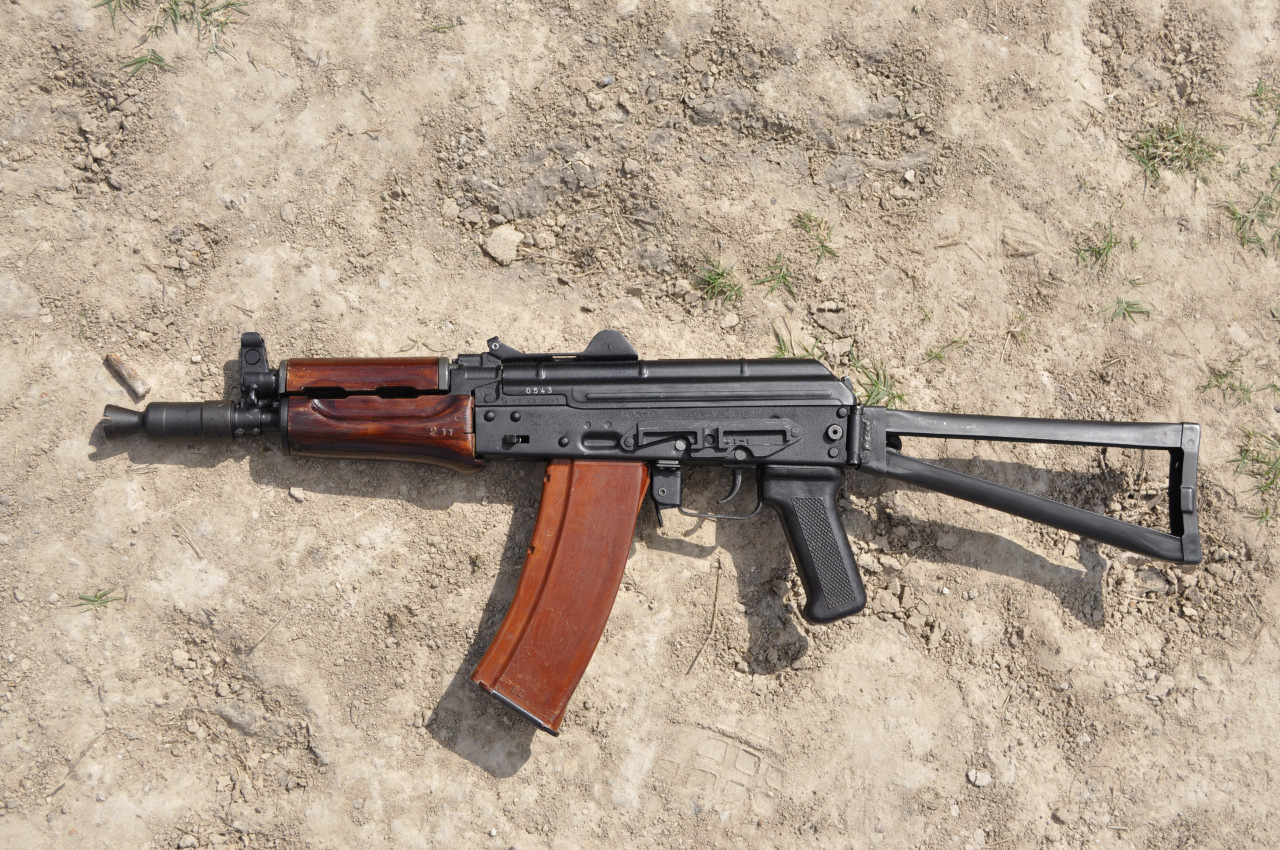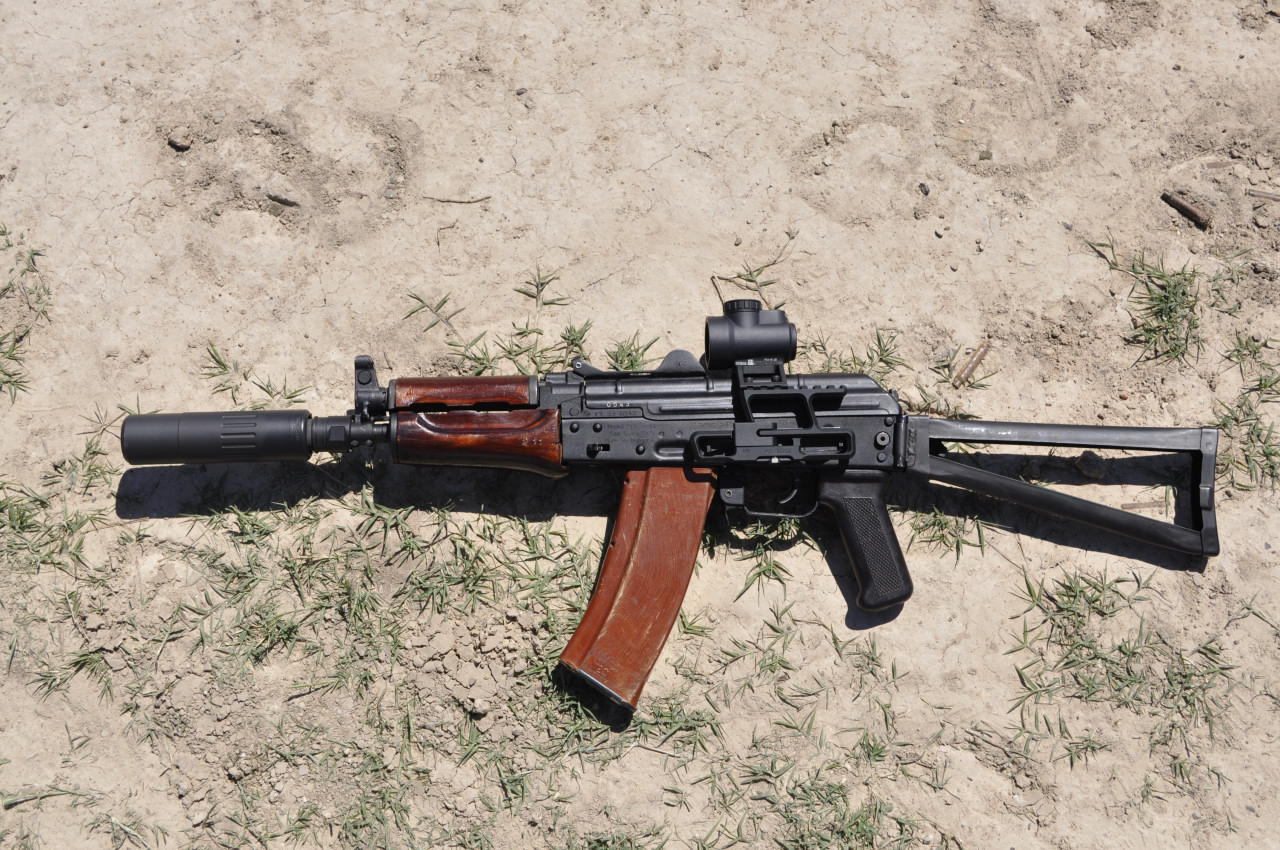 The SLR104UR is threaded 1/2x28 about 1 inch past the muzzle face. This helps ensure concentricity with the bore to help prevent baffle strikes in the suppressor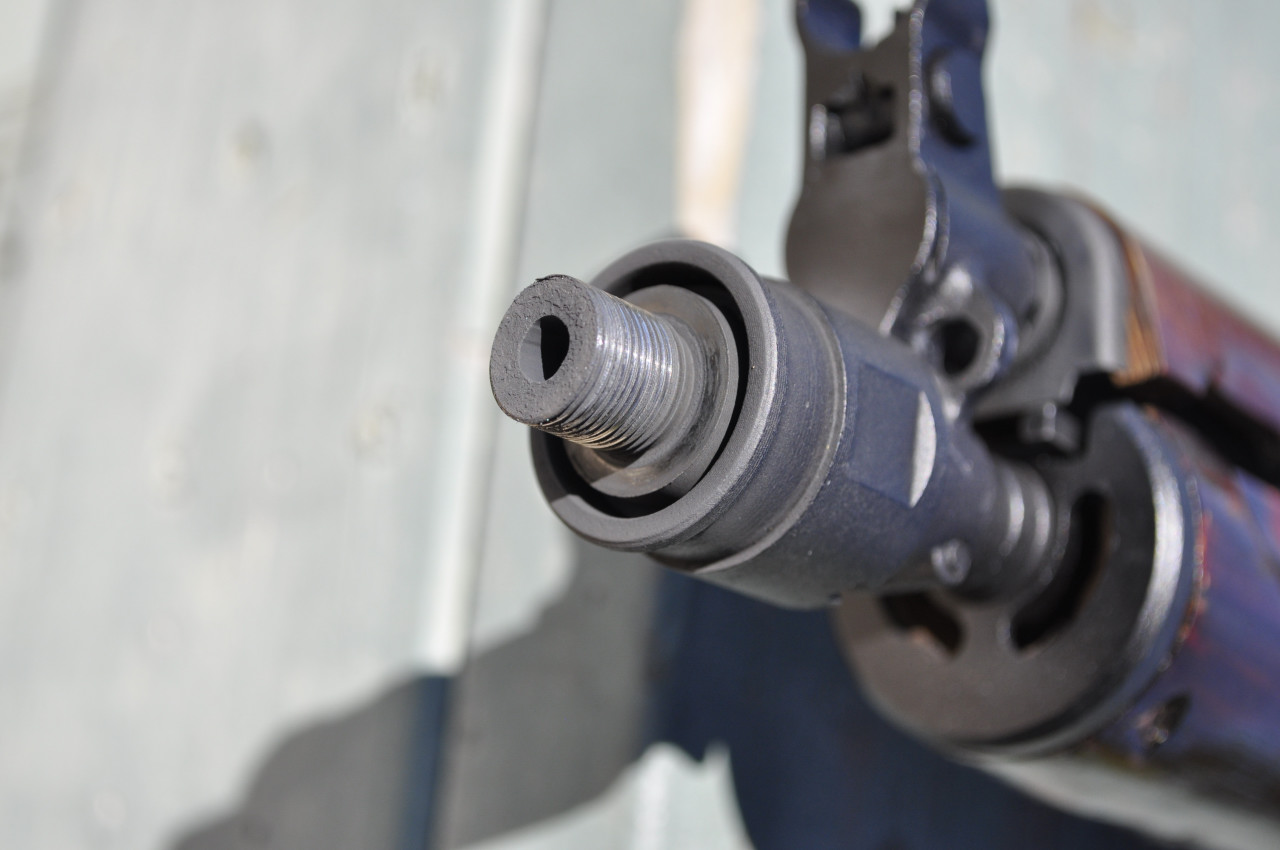 It also uses a standard 24x1.5 muzzle nut protector can be replaced with the classic AKSU booster if not using a suppressor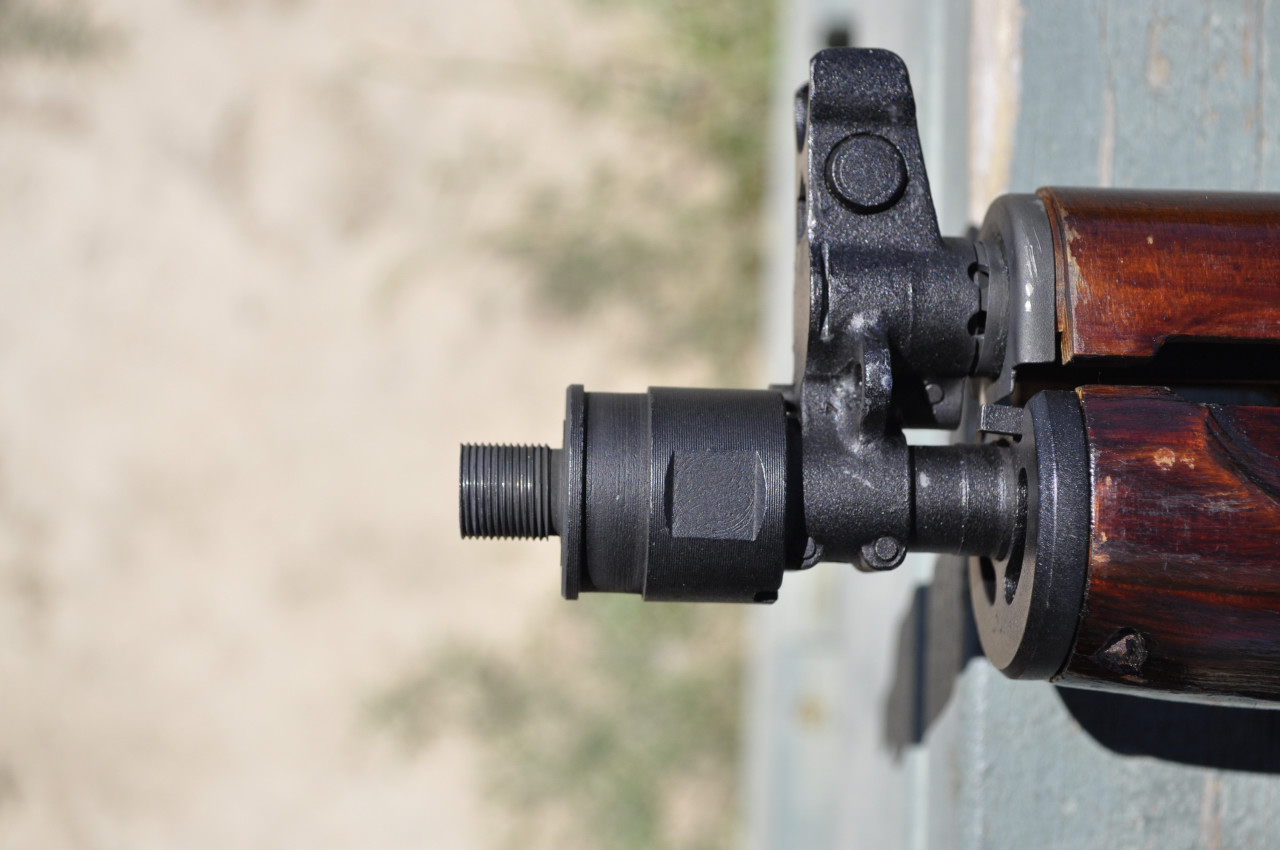 With Trijicon MRO on RS Regulate's dedicated MRO mount. The dot CAN co-witness with AKSU irons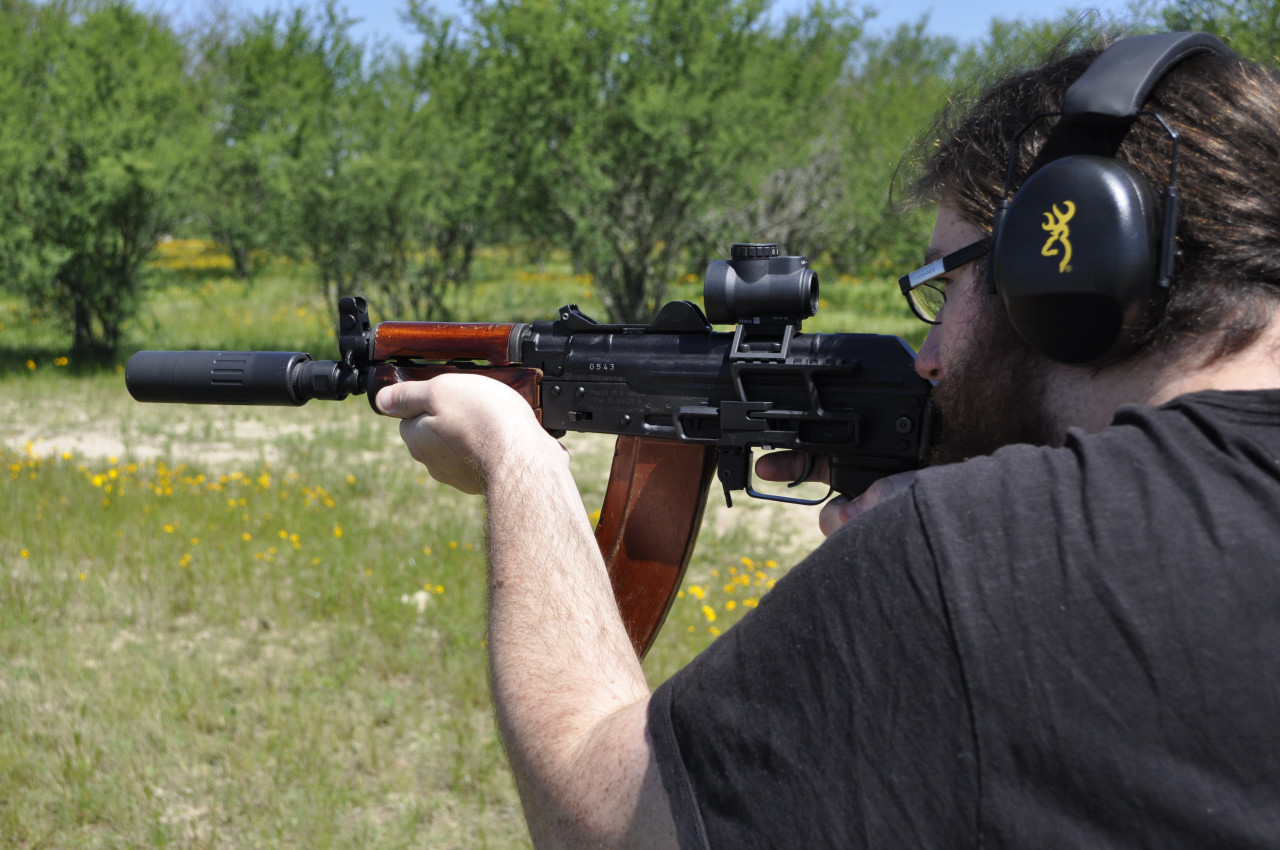 With laminate before the chop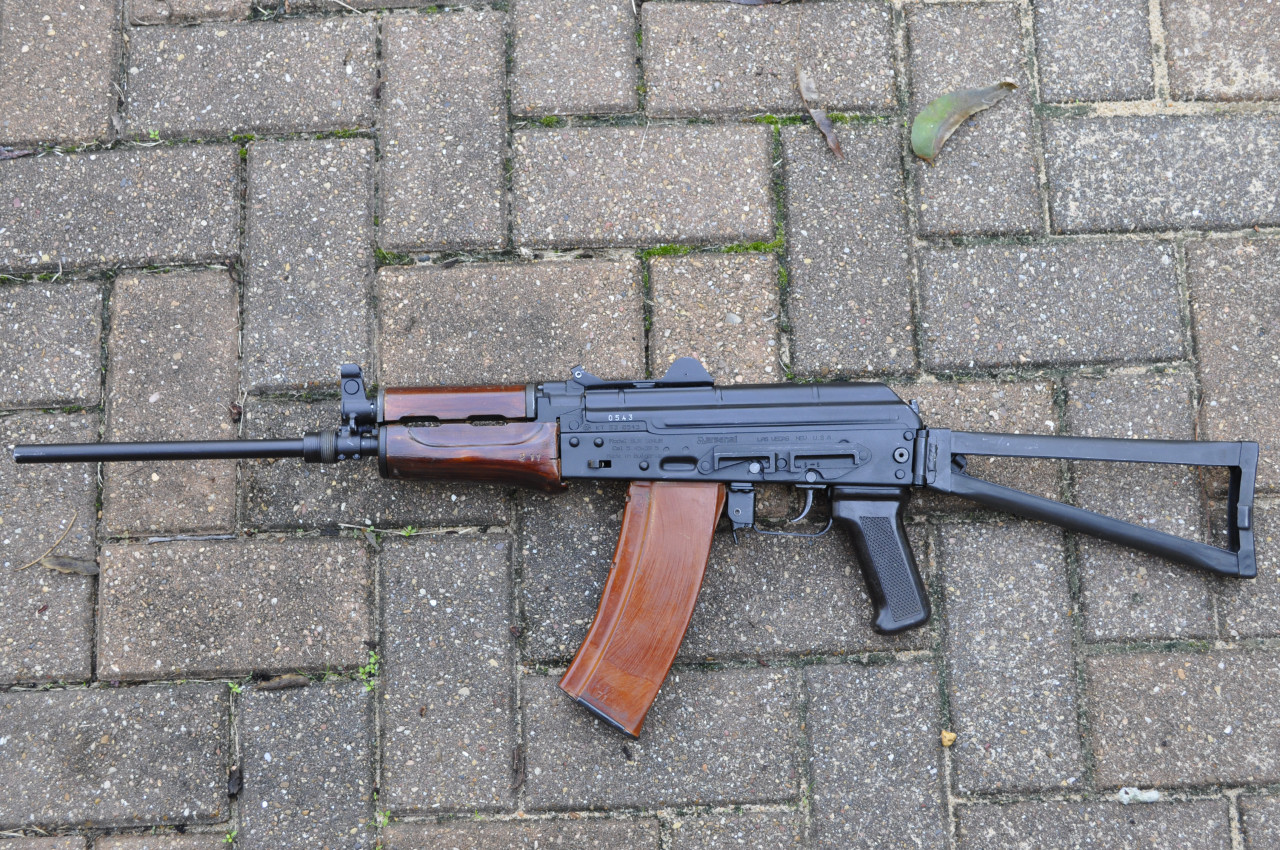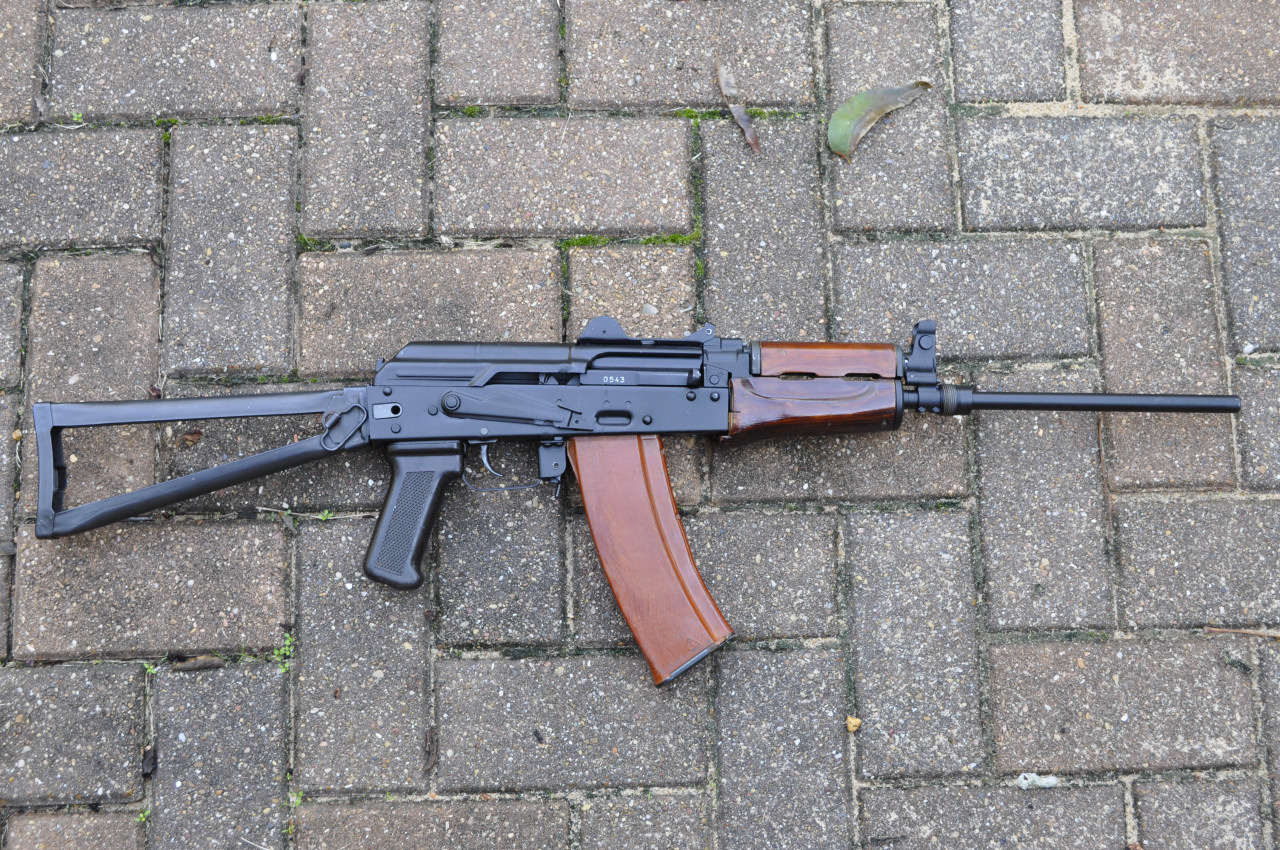 The second 104UR is mostly an investment as these rifles tend to increase in value over the years.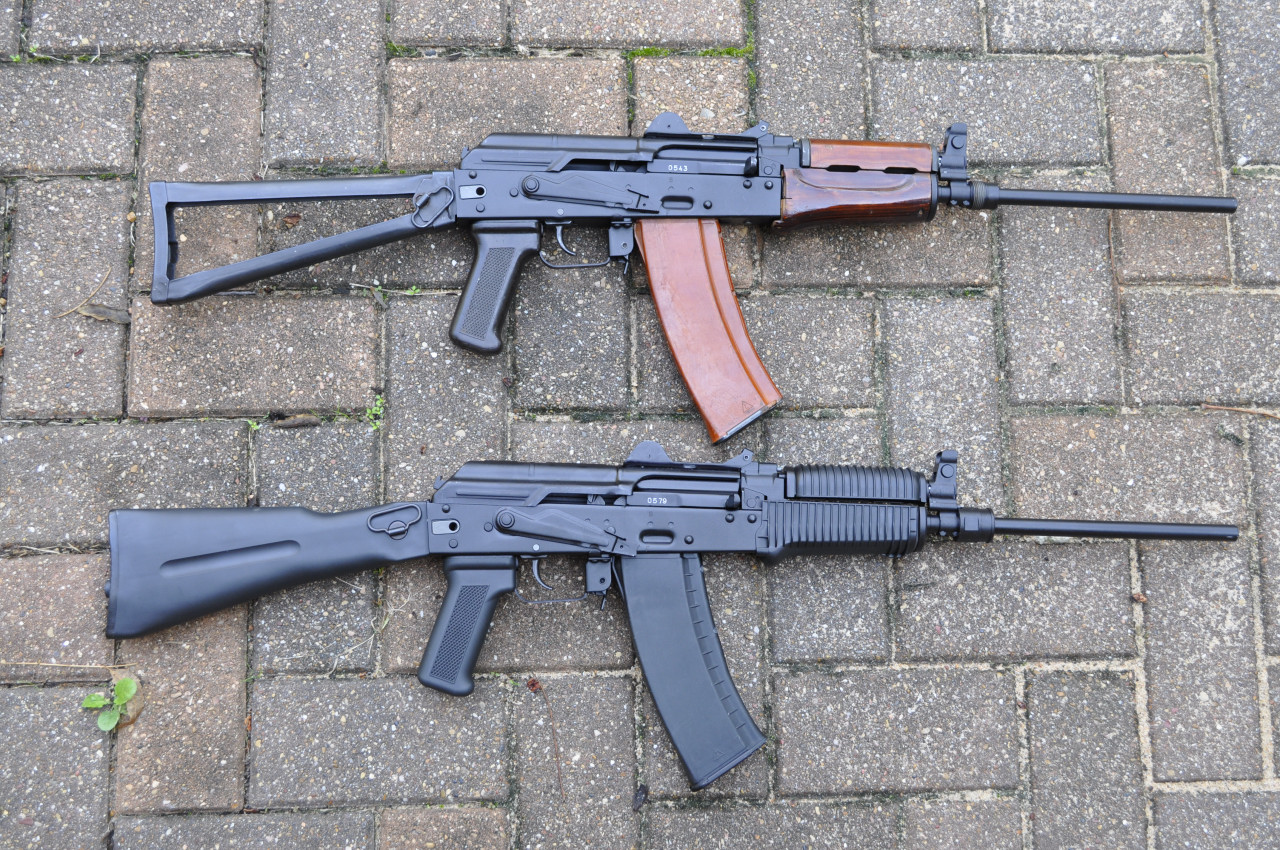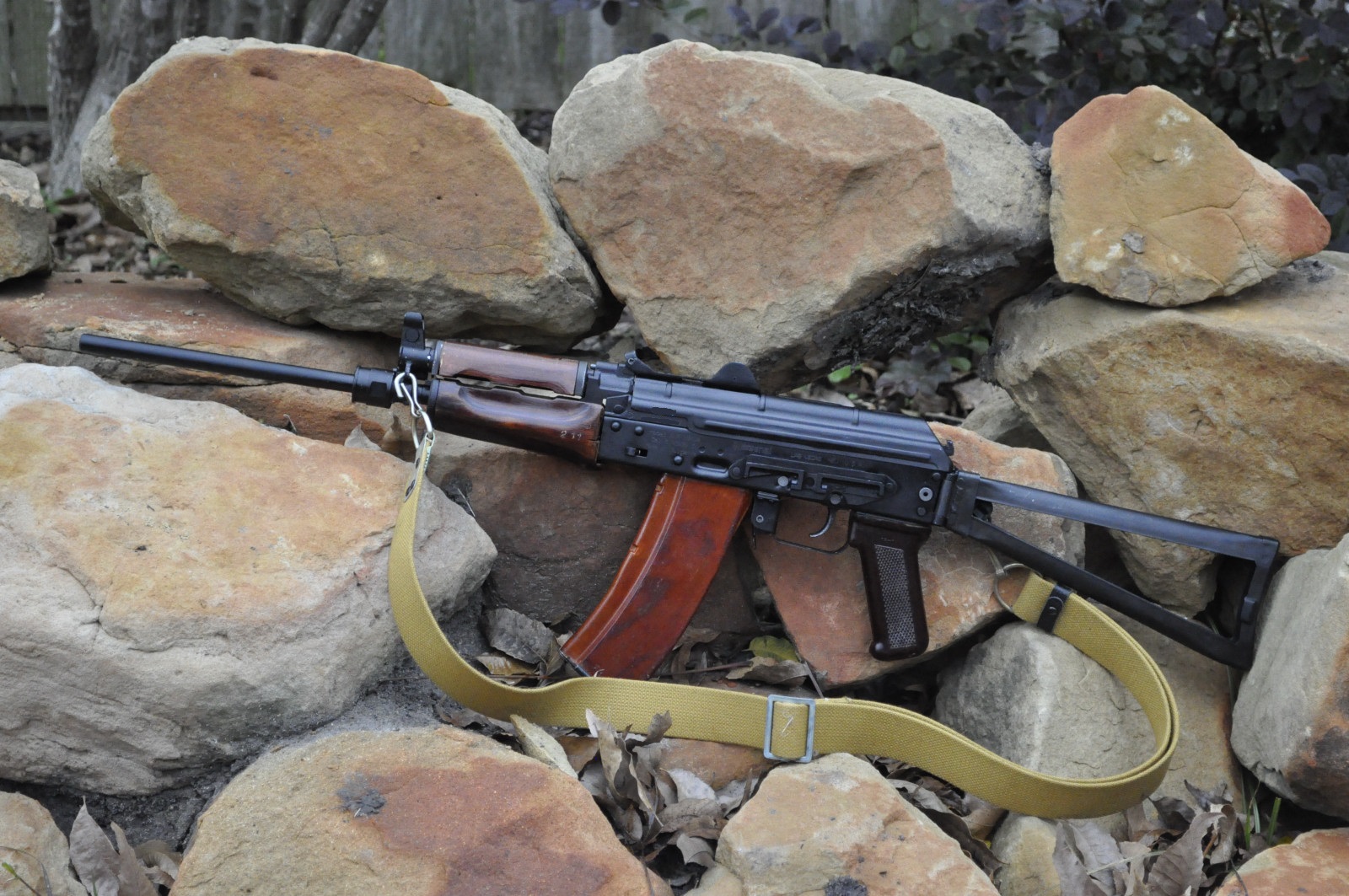 There is really nothing like good laminate hand guards. The look is timeless and classic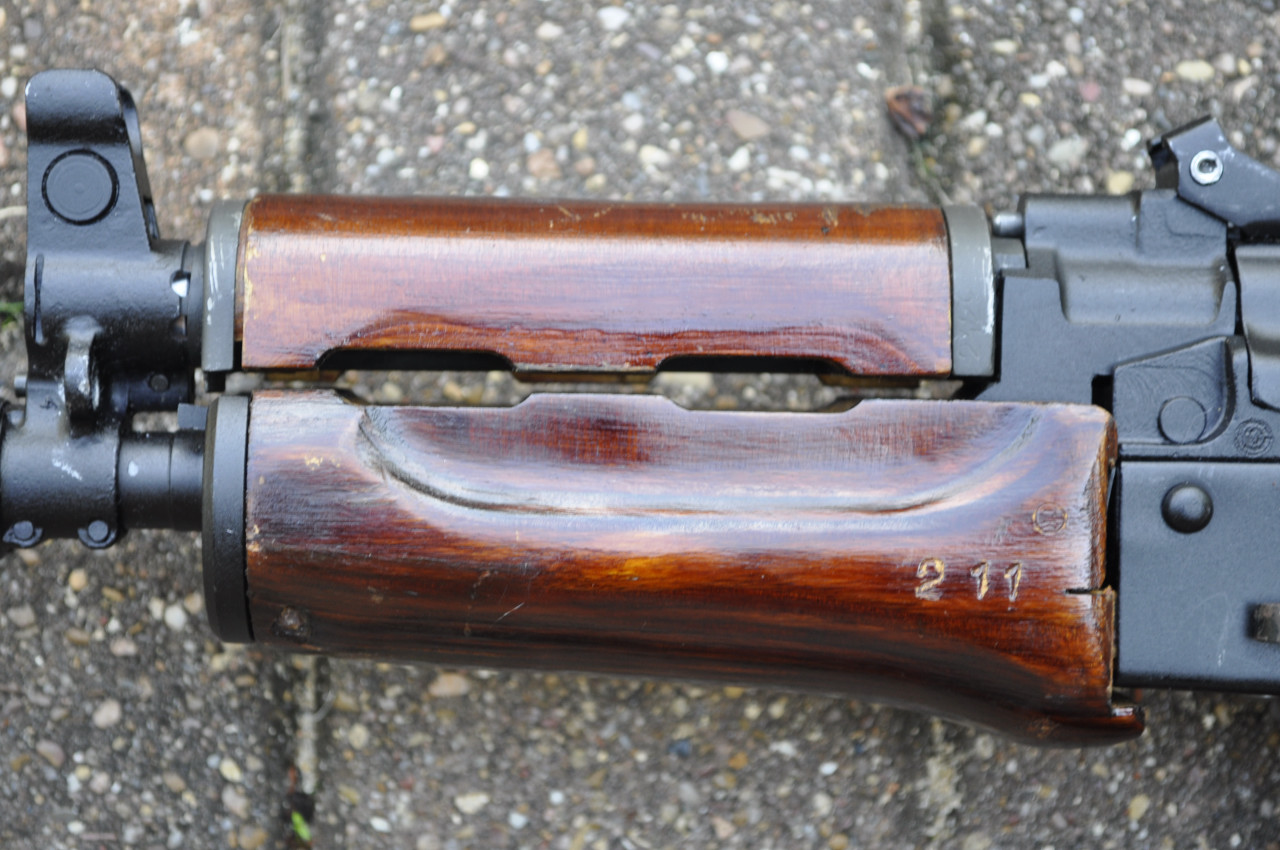 4.5mm folding stock. Modern Russian AKSUs have not switched over to the 5.5mm hinge assembly, though the Bizon uses it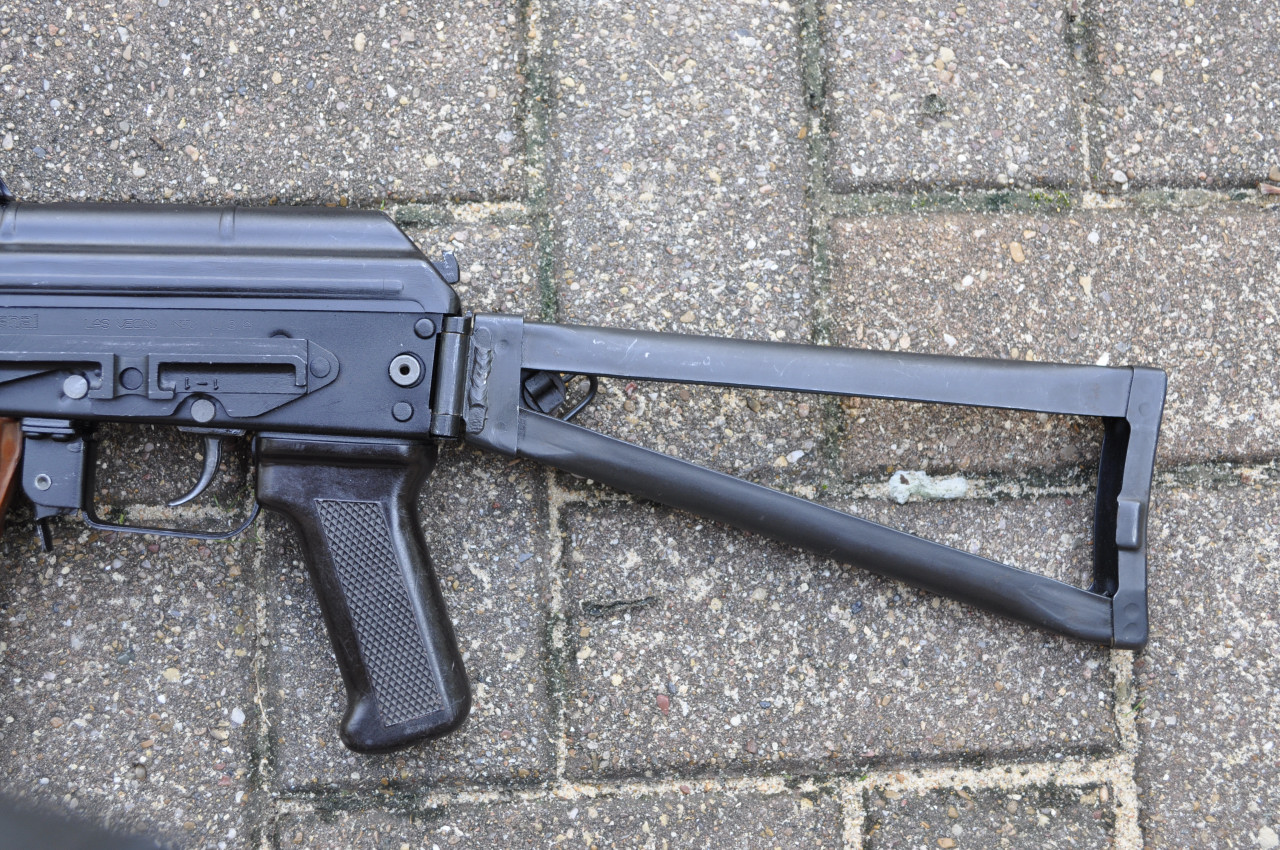 Shown here with my original AKSU which was a Bulgarian kit gun assembled in 2009 right before the prices of AKSU's sky rocketed