The original fixed stock SGL31's arrived in a very small batch in 2009 as the SGL31-44 manufactured in Russia at Izhmash and imported by Arsenal Nevada. This was amazing at the time because while the 7.62 sporters and S12's had been in for a long time this was the first time that a real AK74M style rifle had been available, and one that was made at the original AK plant in Russia.
There was a bit of a lull and then SGL31-61's came after that along with the SGL31-94 (polymer folding stock) and SGL31-84 (Triangle folding stock) which was a standard sporter converted completely to a side folder, minus the PG plate.
This is by far my favorite rifle in the collection and has been a work horse over the past 7 years of shooting. No jams or stoppages to report on this rifle and over 5000 rounds down the pipe.
This AK74M clone was done by Mario at Piece of History Firearms and has the proper selector markings as well as early AK74M dimpled gas block and front site blocks.
Shown here with Kashtan and Joshard's SOCOM 7.62 suppressor, as well the ubiquitous double buckle tan sling that I favor so much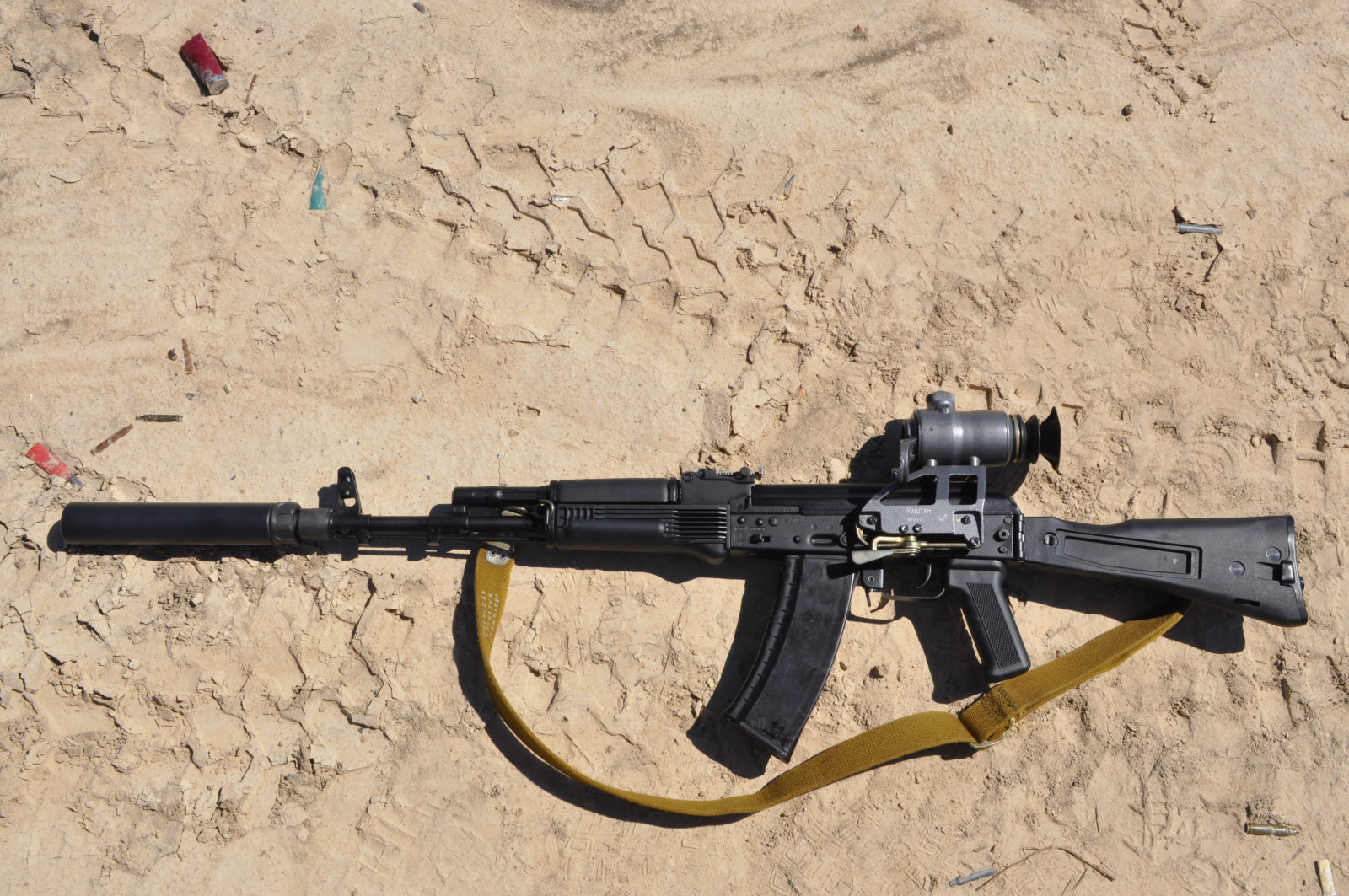 One of my all time favorite optics, Trijicon TA31GH on the fantastic RS Regulate mount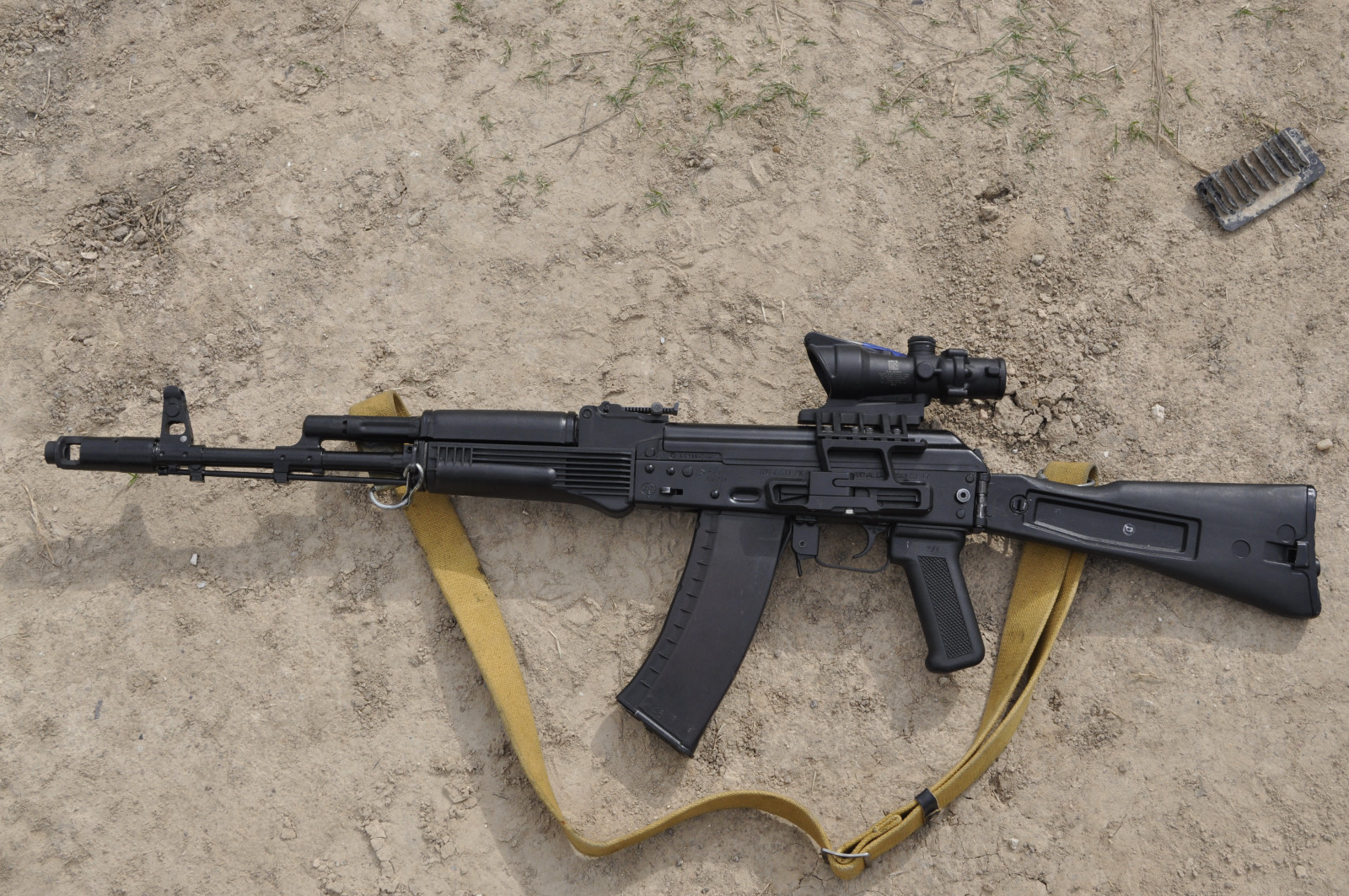 UW Gear AK74 rig in SURPAT and ANA DigitalFlora Tacos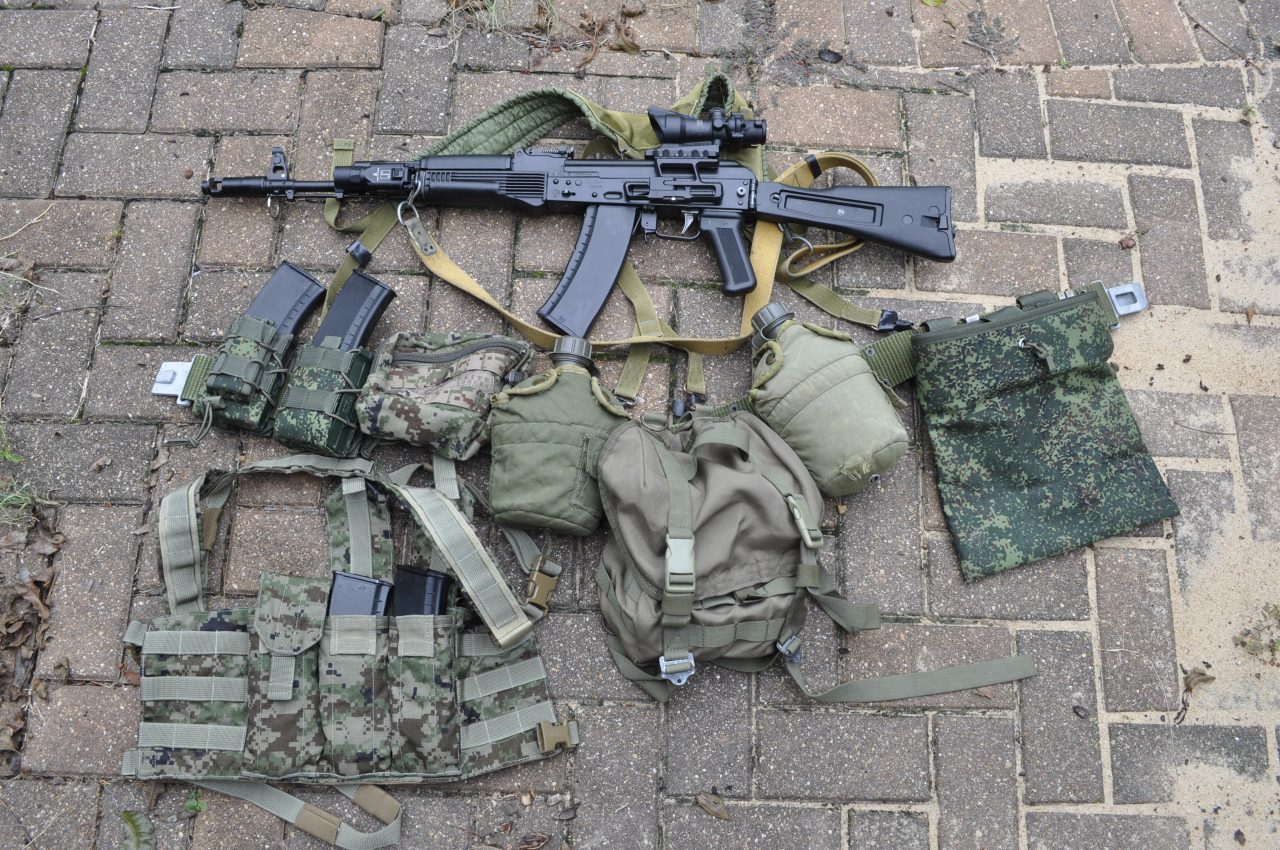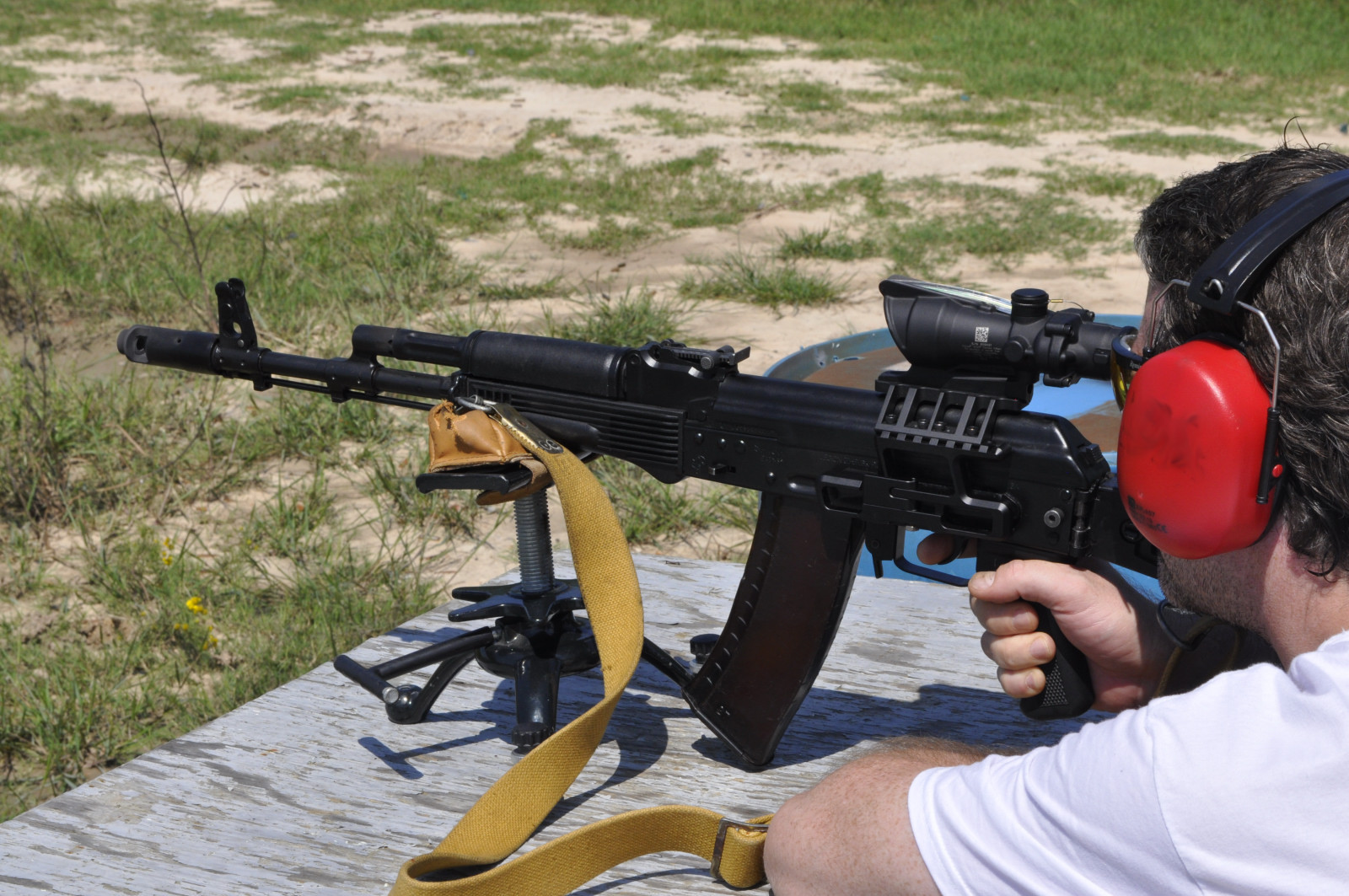 Night vision with PN21K and Rakurs-PM on NPZ rail

Another favorite optic 1P29 and the amazing Gorka - E (autumn) Mountain Suit (SPOSN/SSO manufacturer)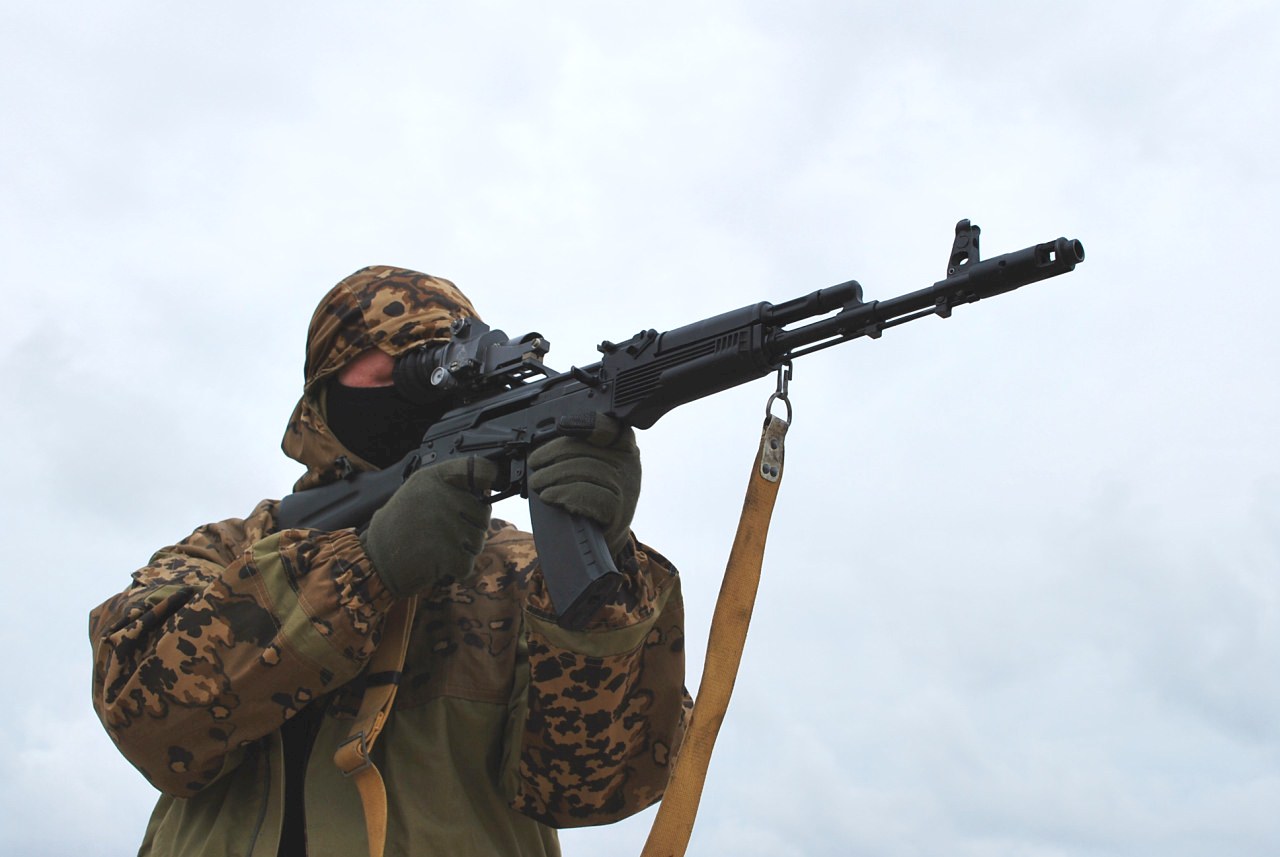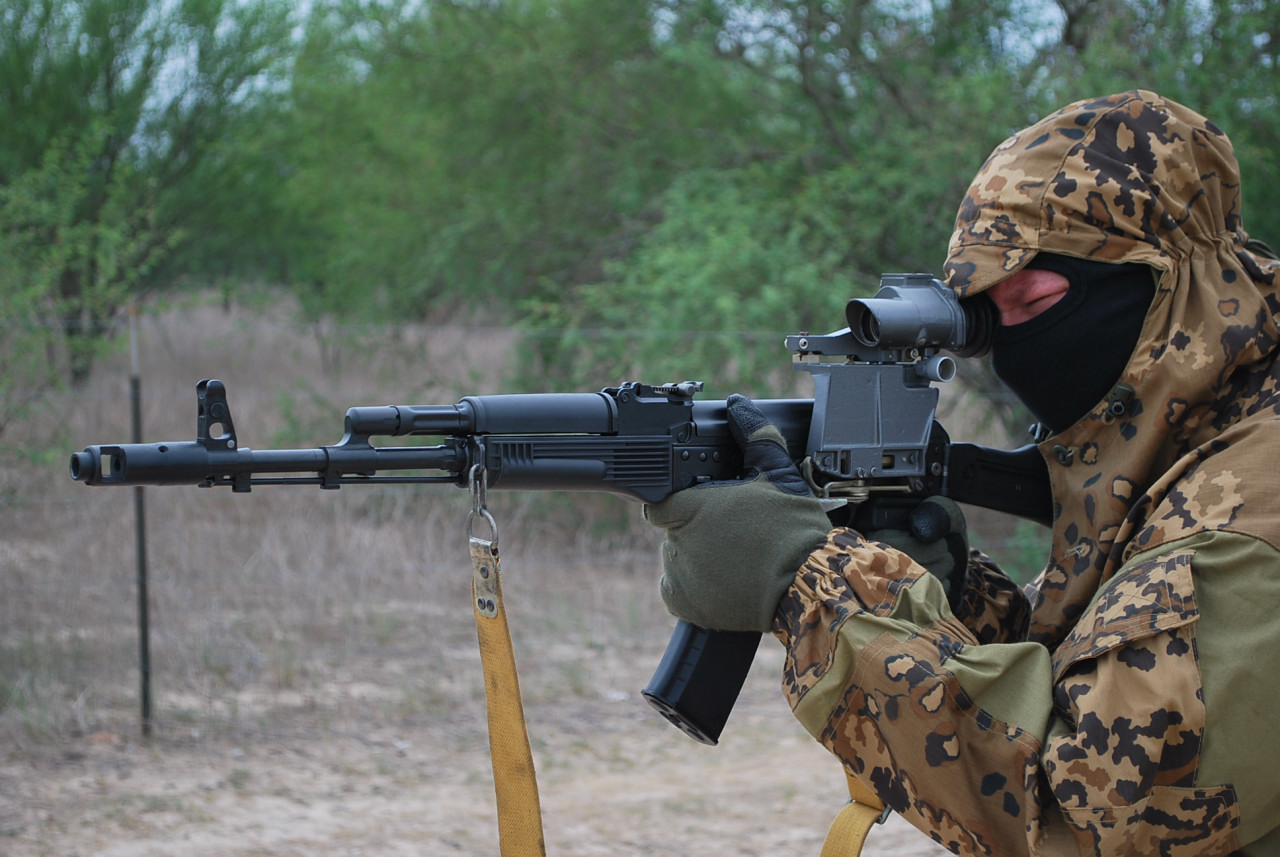 AK 5.5mm SVDS style folding stock. This stock is heavier than the polymer by far but balances the rifle well and is perfect for optics. They are unfortunately rare and expensive but an interesting option, especially if one were to use the 5.5mm folder on something like a 54R Vepr after the receiver is squared off by a competent gunsmith. In this photo I also used the fat Izhmash S12 grip which again is well suited for a DMR type rifle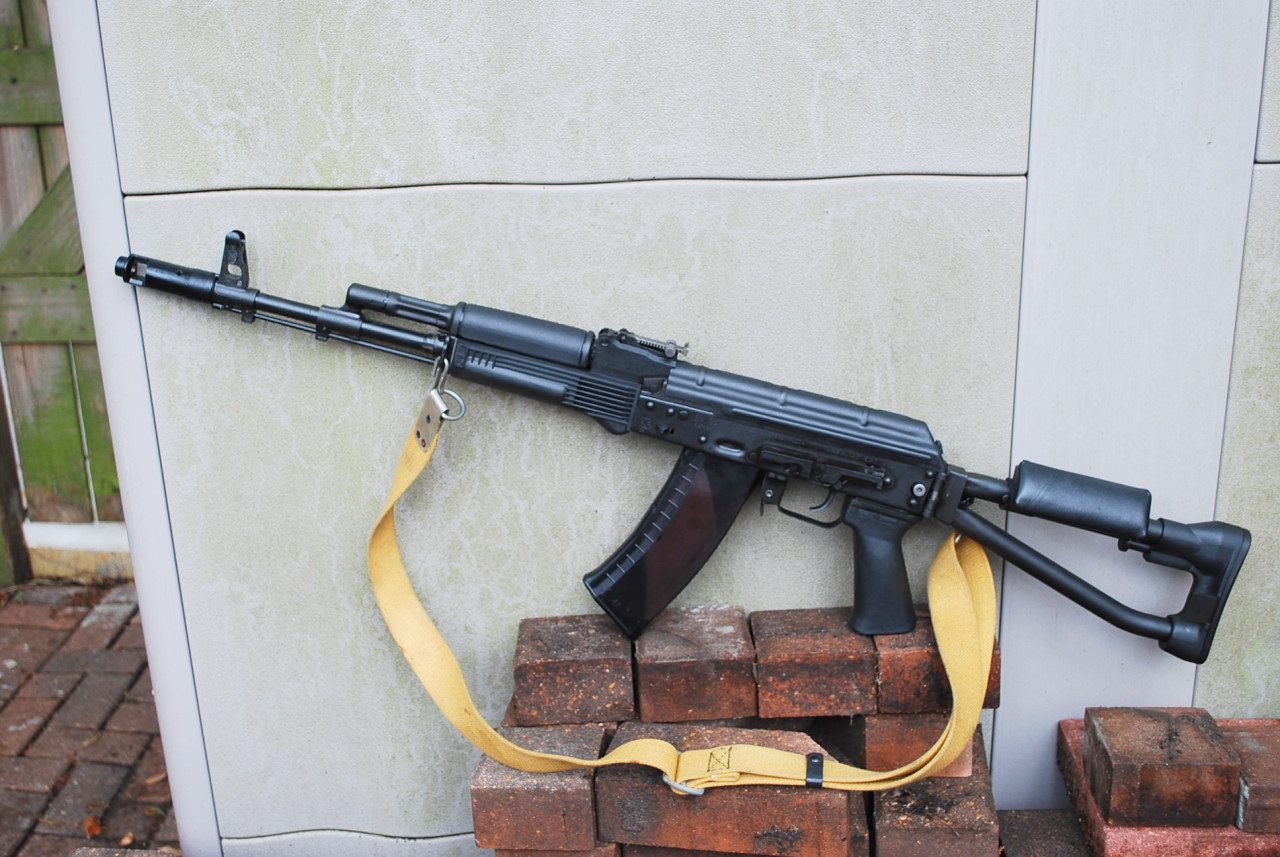 With AK 5.5mm SVDS style folding stock (pad rotated for using irons)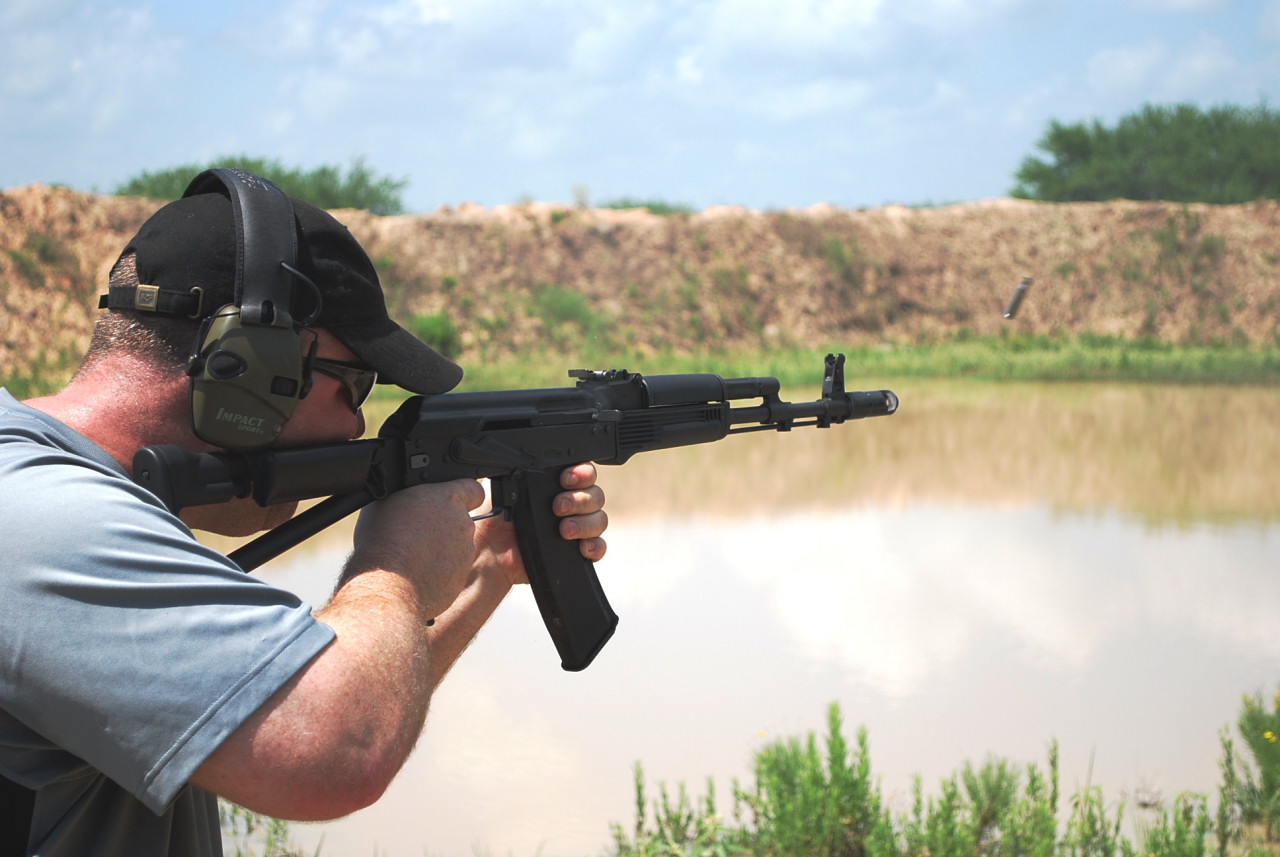 Front Site Block Dimples: (Also note the differences in front sight tower)
Top: 1988 AKS74N
Bottom: AK74M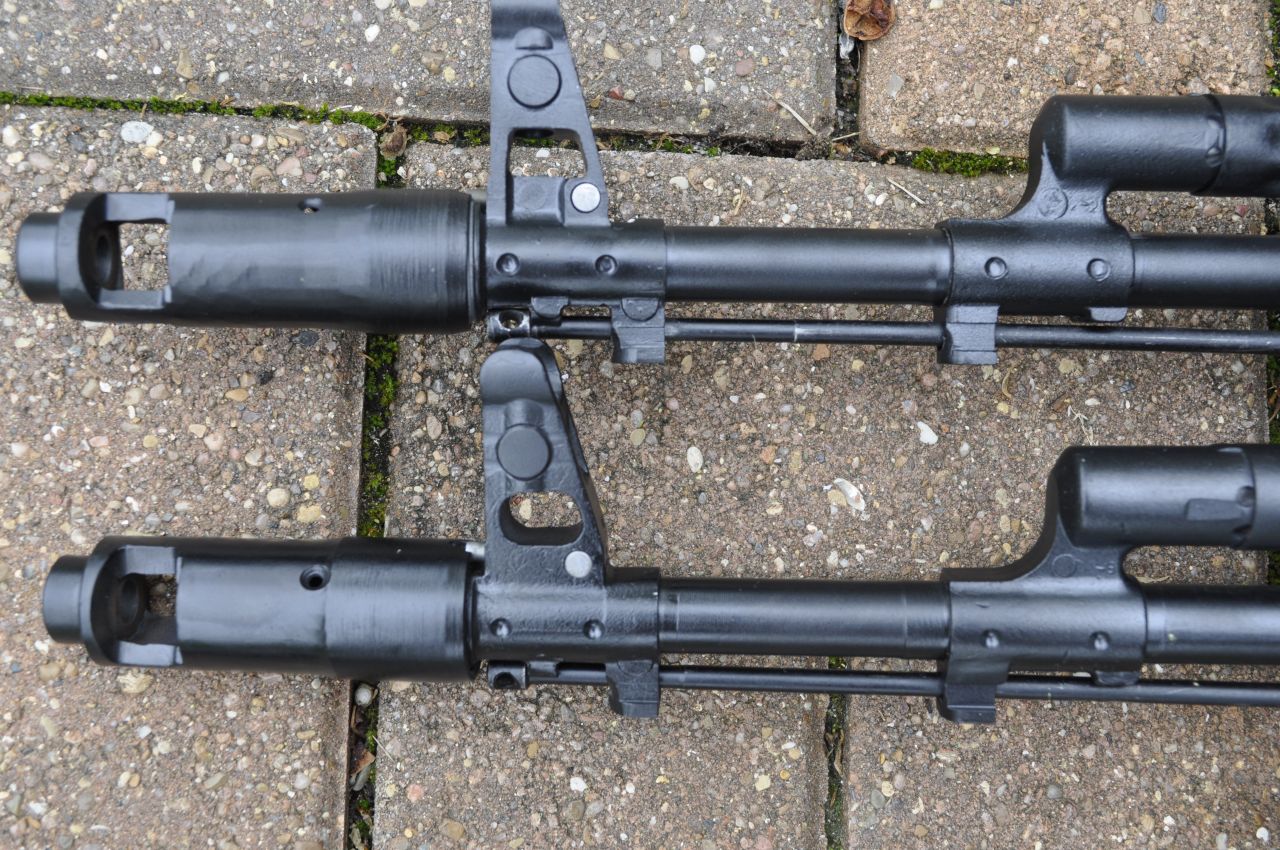 Cyrillic Selector Markings