This gun was originally purchased in 2006 as an IZ109 sporter shotgun. It is based on the Saiga 12 version 030 and I started it during a time when most Russian hardware was non-existant, especially for the Saiga12.
Magwells were barely heard of, magwell mags unobtainium, the SVDS folder only just starting to appear in the US. Suffice to say that it took me 18 months to scrounge all the parts from individuals overseas, and places as far away as New Zealand.There was plenty of risk in sourcing the parts but luckily everything slowly but surely arrived in good order.
I can still definitely say it was worth it despite there being cheaper and overall better options on the market now with the Vepr12s, but this S12 and I have a long and happy history together. I did the PG conversion myself, then installed Dinzags gasblock modification to get the HG's and gas system looking correct. Eventually I had a local shop do a 5.5mm folder conversion on it.
Over the years it has also been a workhorse and I have never had any gas issues with it. It has run and fed everything I've thrown at it. I am indeed very happy with it.
The S12 is hugely popular with a million custom variations that are really amazing, but to this day I do not think there is another S12 like this in the US. We almost got in real Saiga 12 version 030's but that deal fell through due to an unstable situation in Izmash itself.

With EKP-8-02 Kobra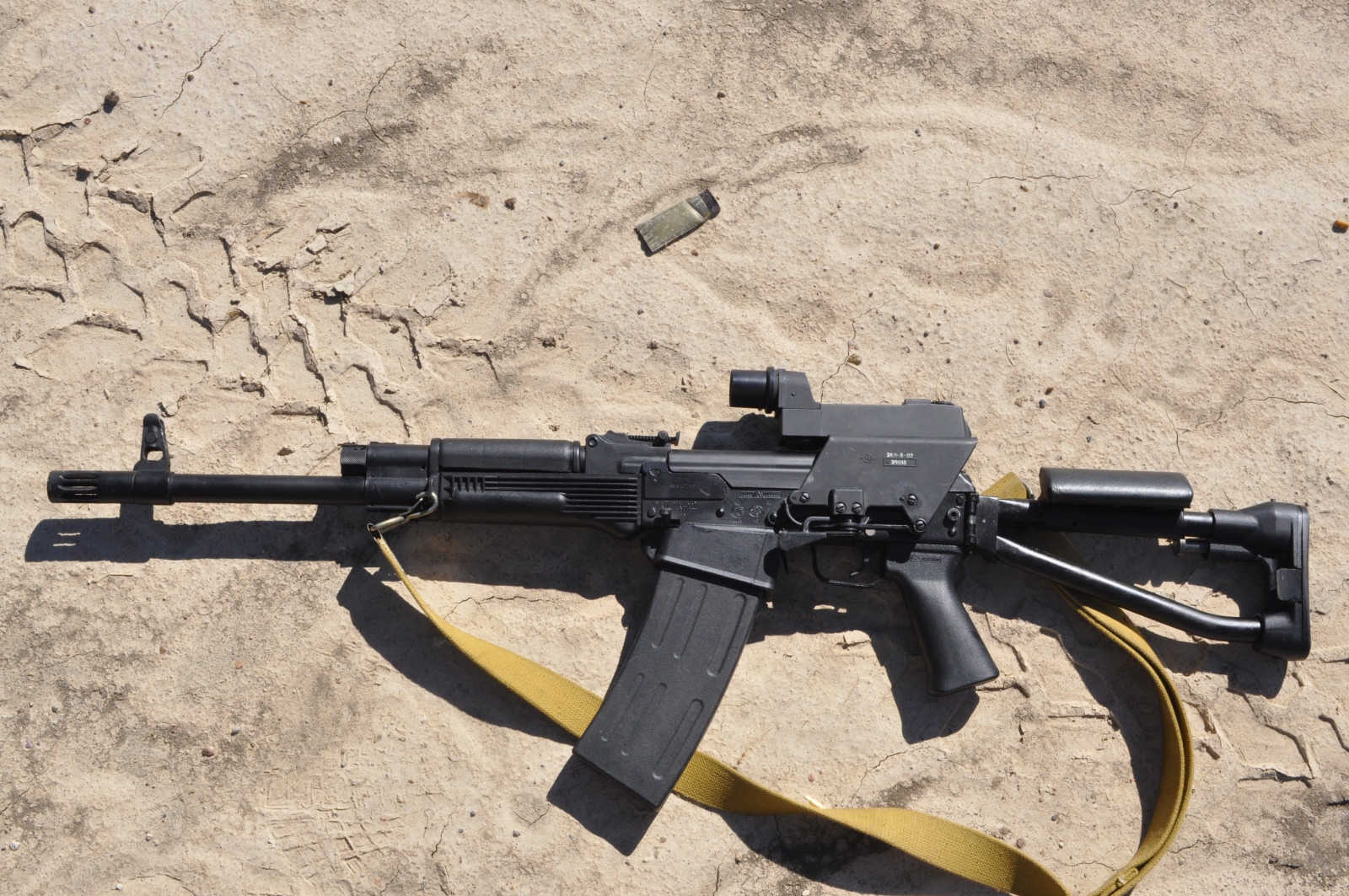 Rakurs and Partizan camo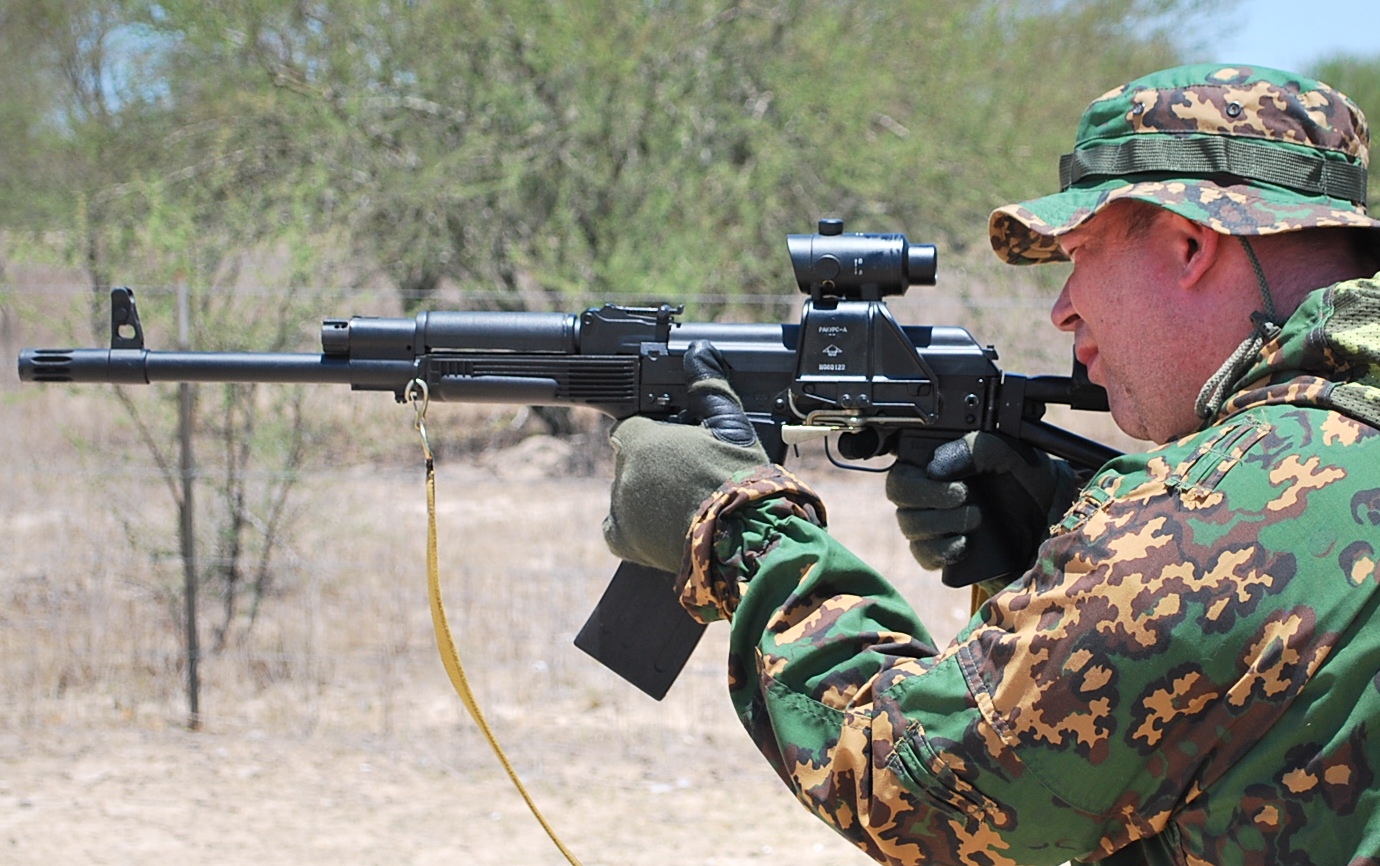 This is Rakurs A1, with adjustable diopter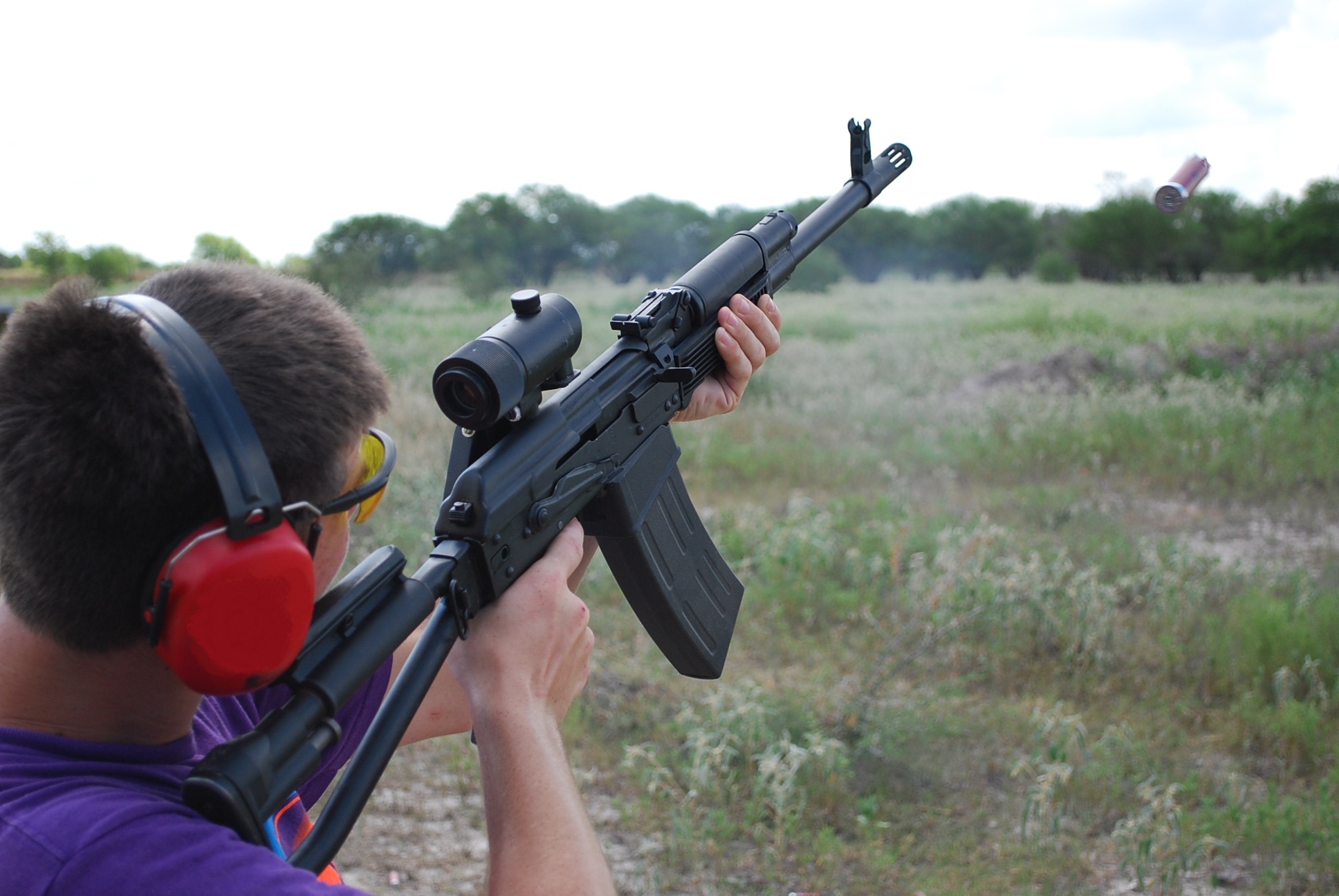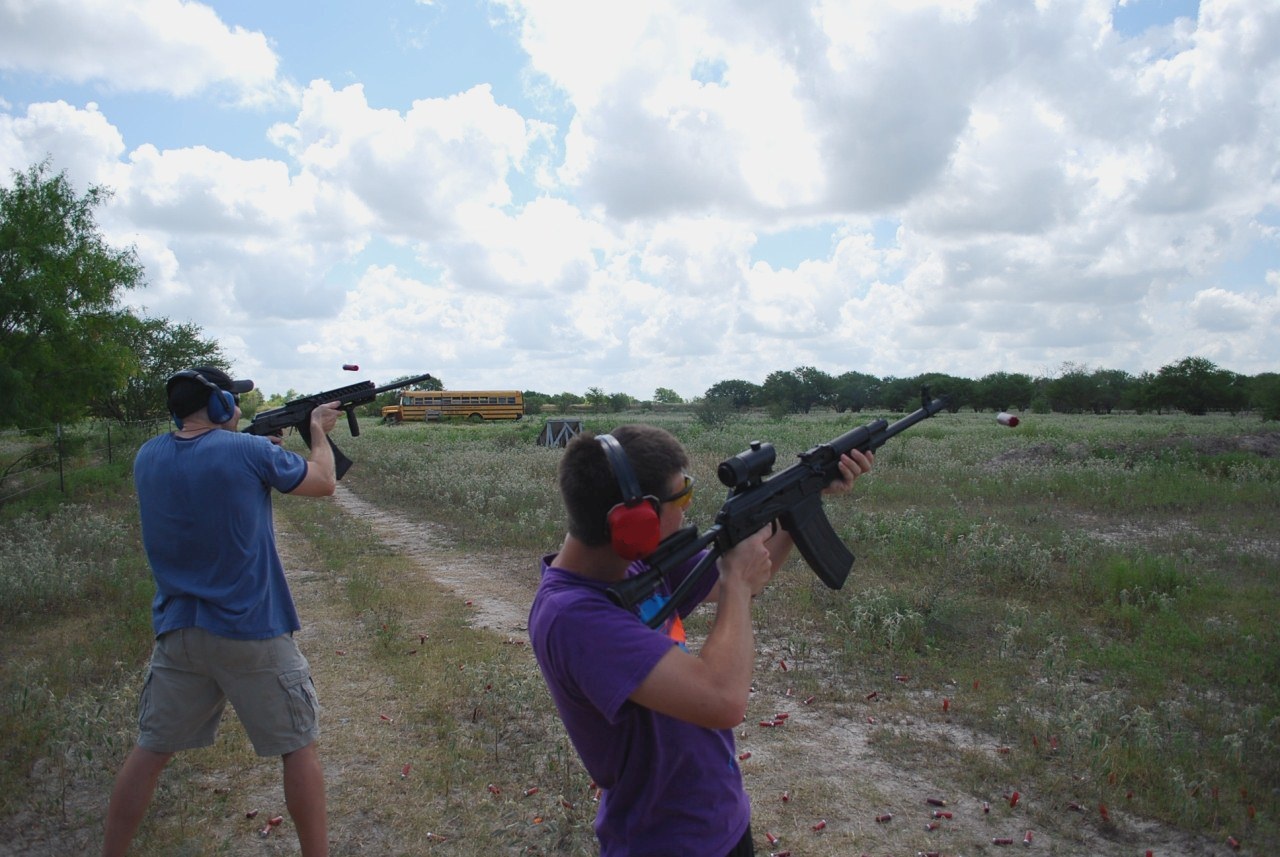 SVDS pad can be rotated to use irons as well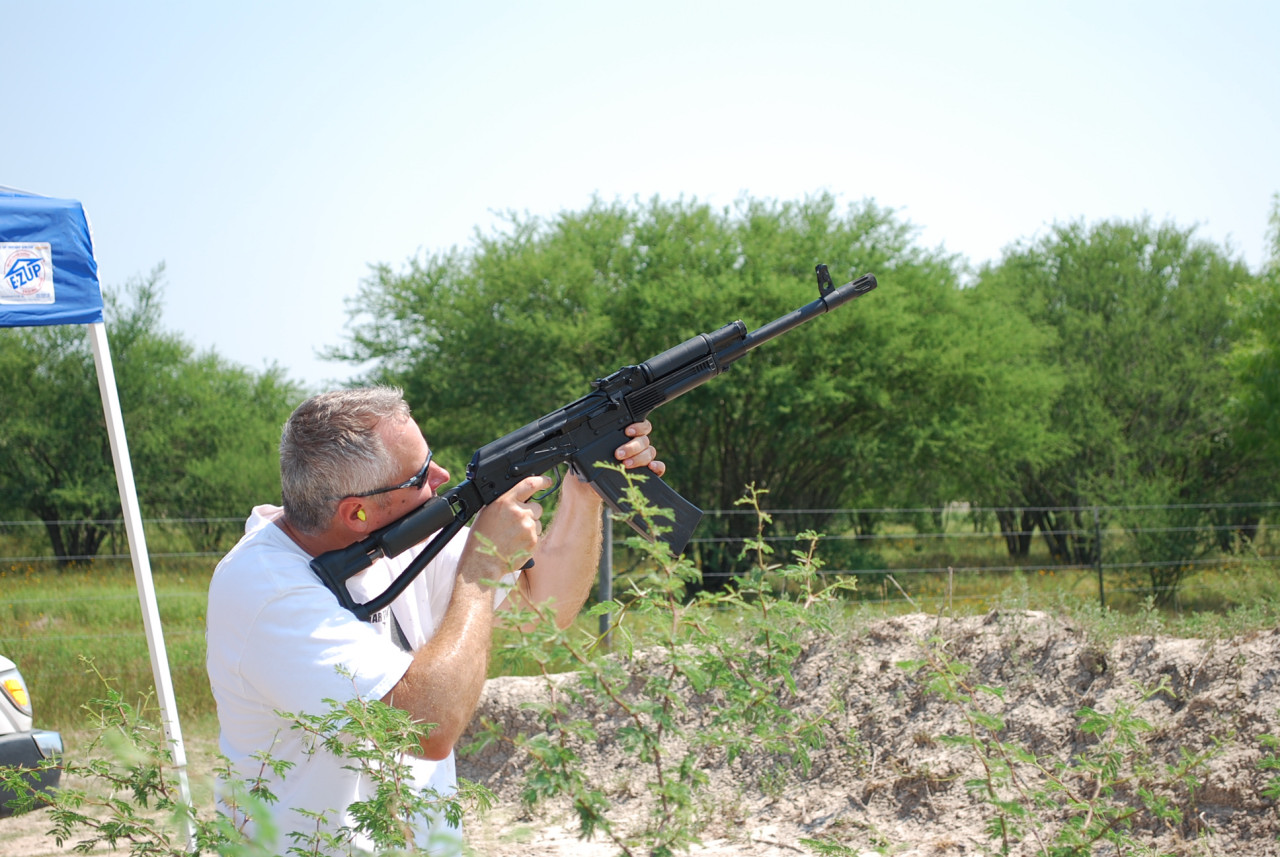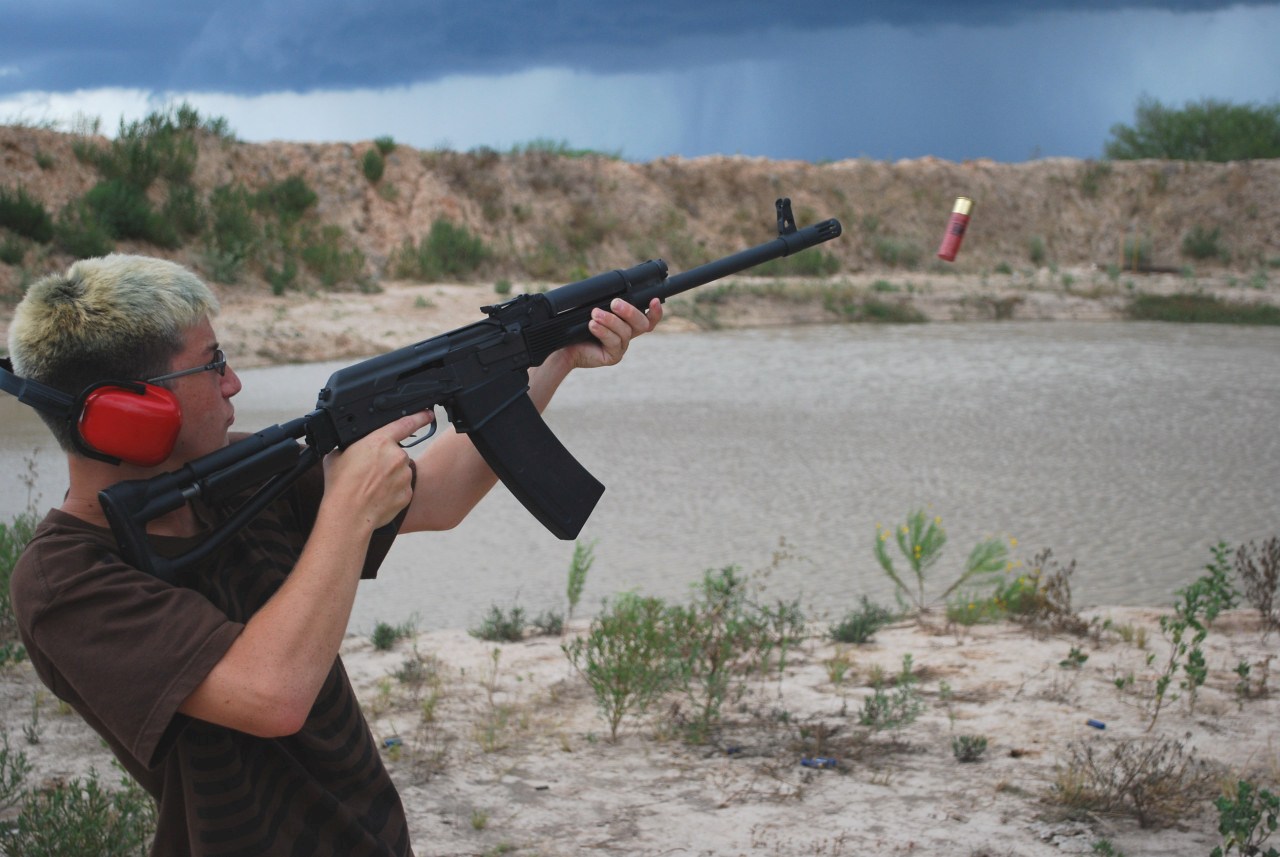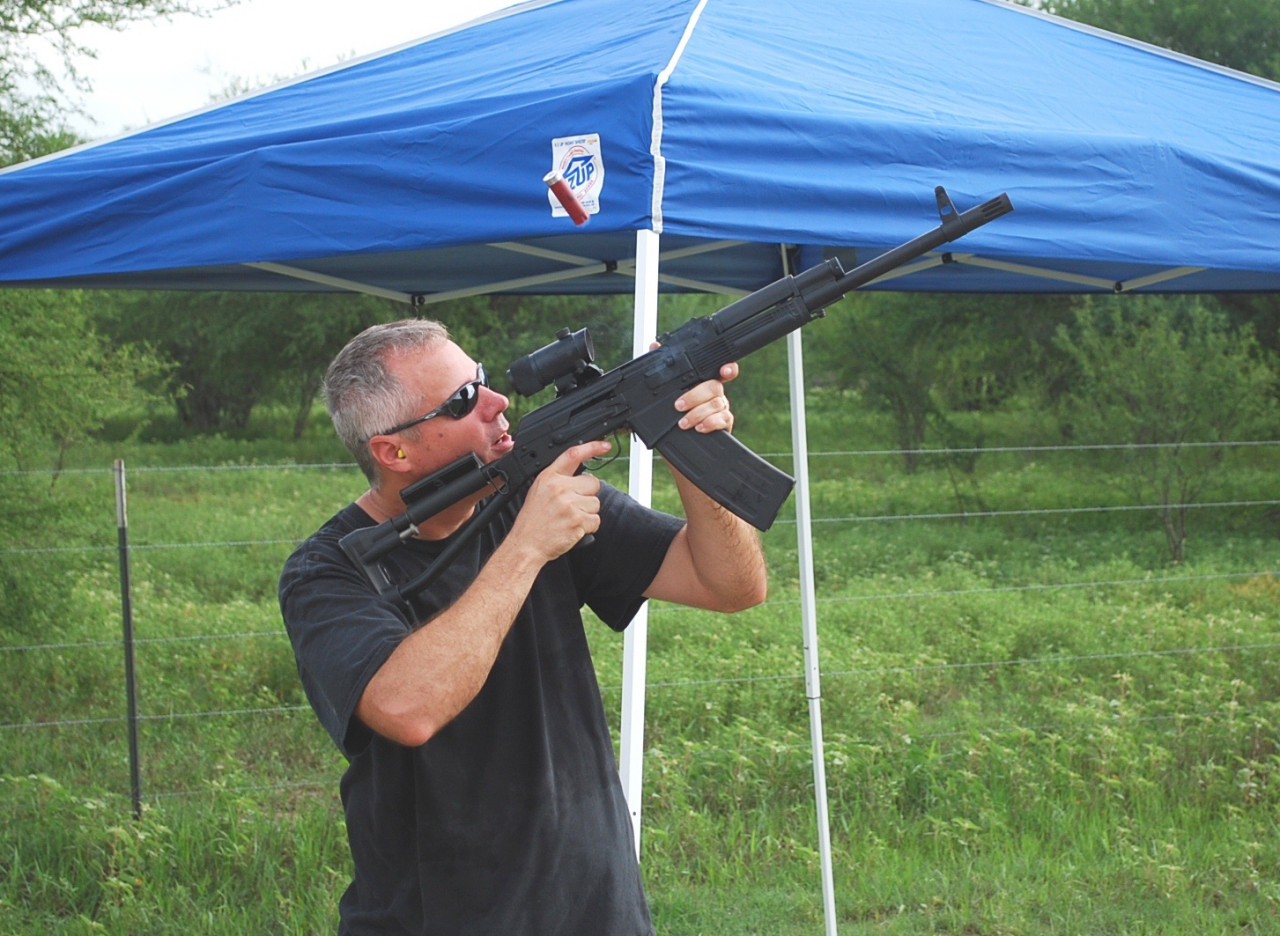 With Molot grip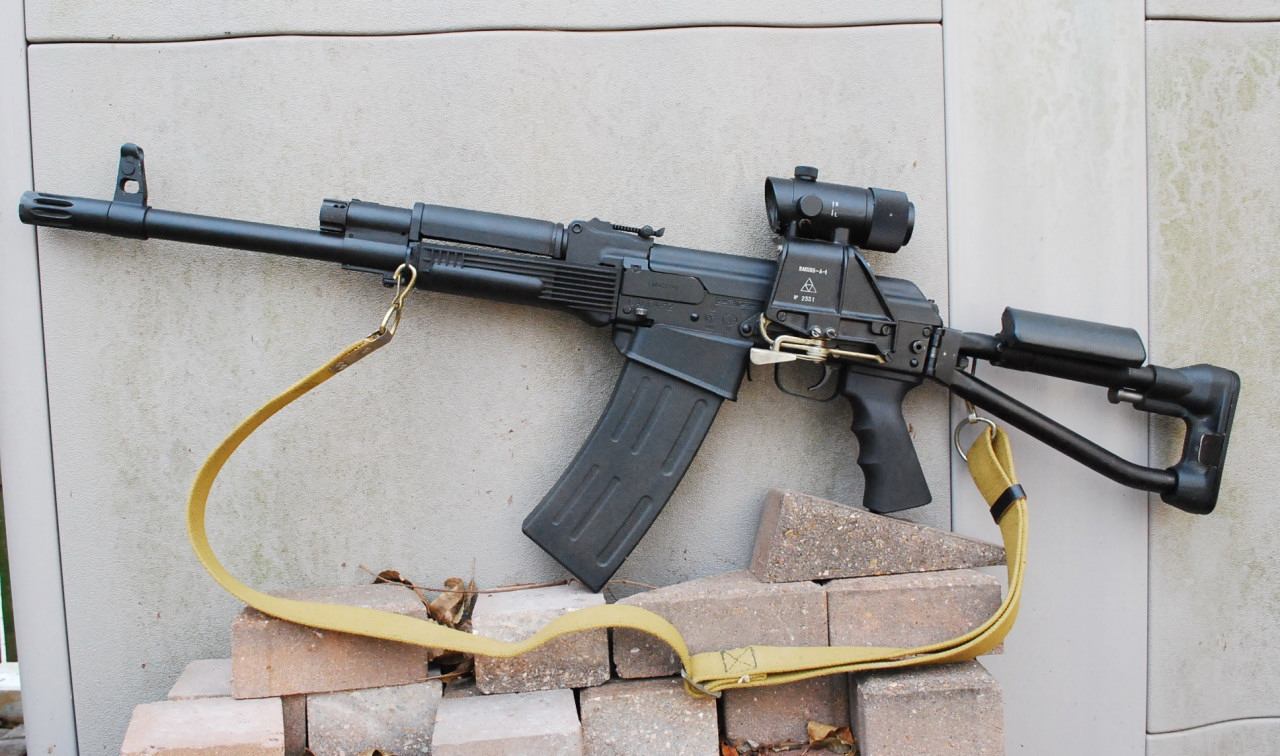 NSPU
. This is a heavy package to say the least and not really practical, but a great photo anyway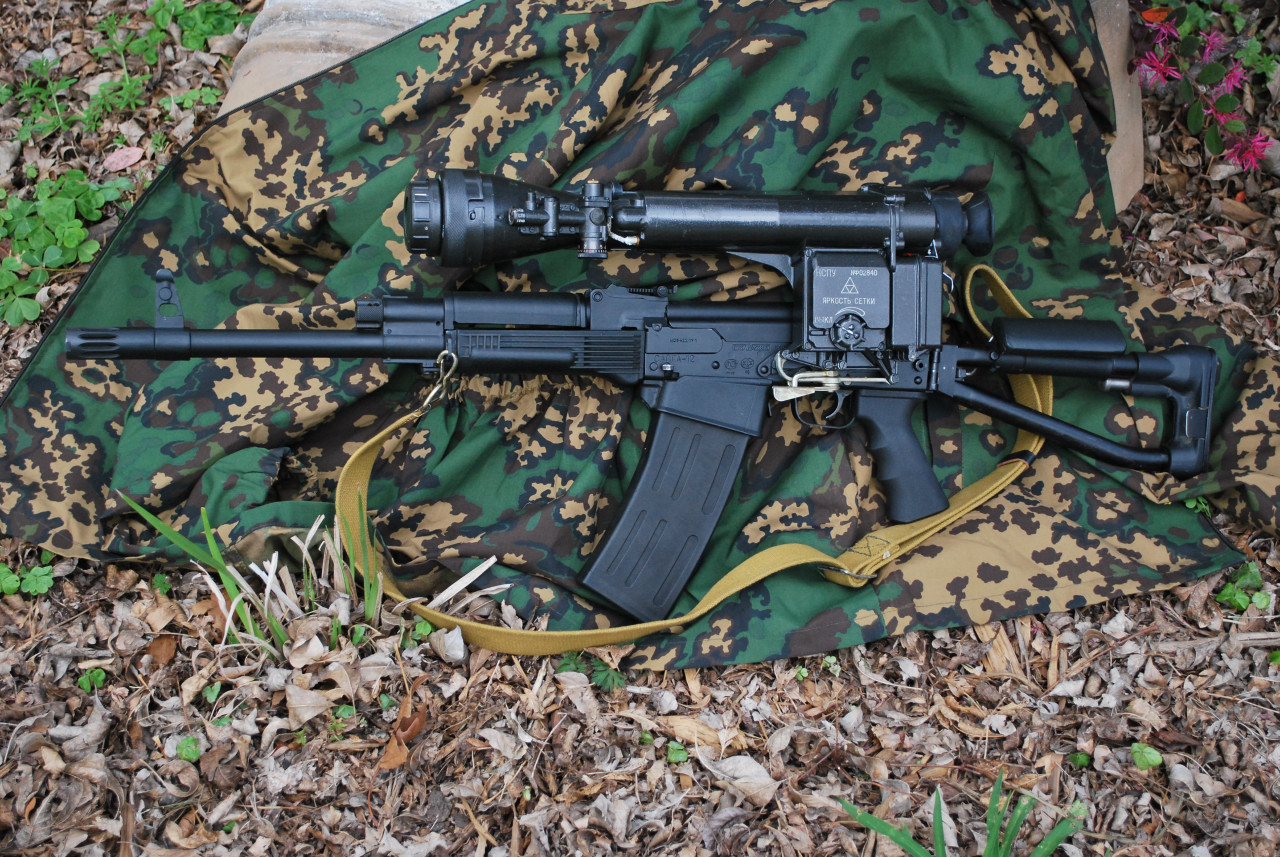 Triangle folder and
PK-AS
PKAS is not at all suitable for the S12 as I have found out. The recoil vibrates the mechanical elevation system and quickly causes it to lose zero. I strongly recommend to use a different red dot for the S12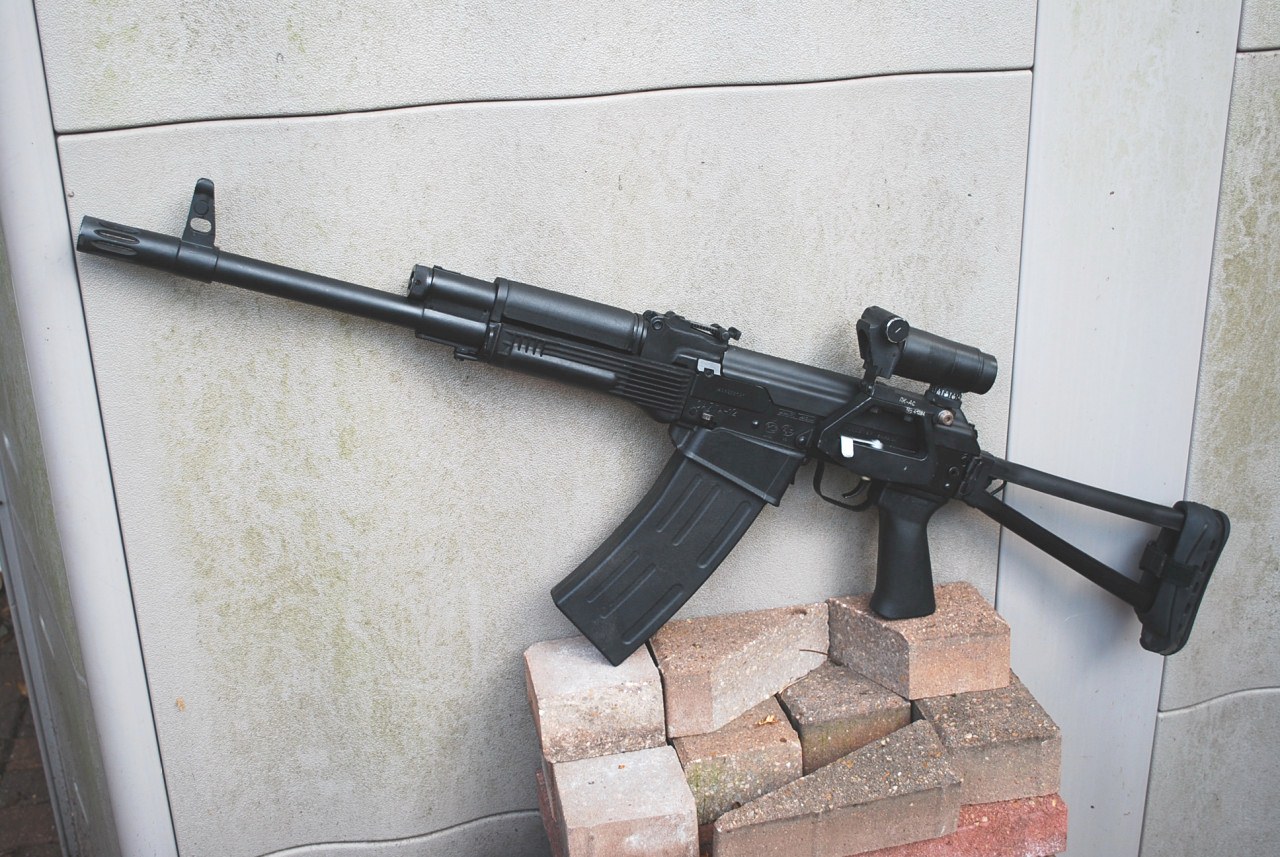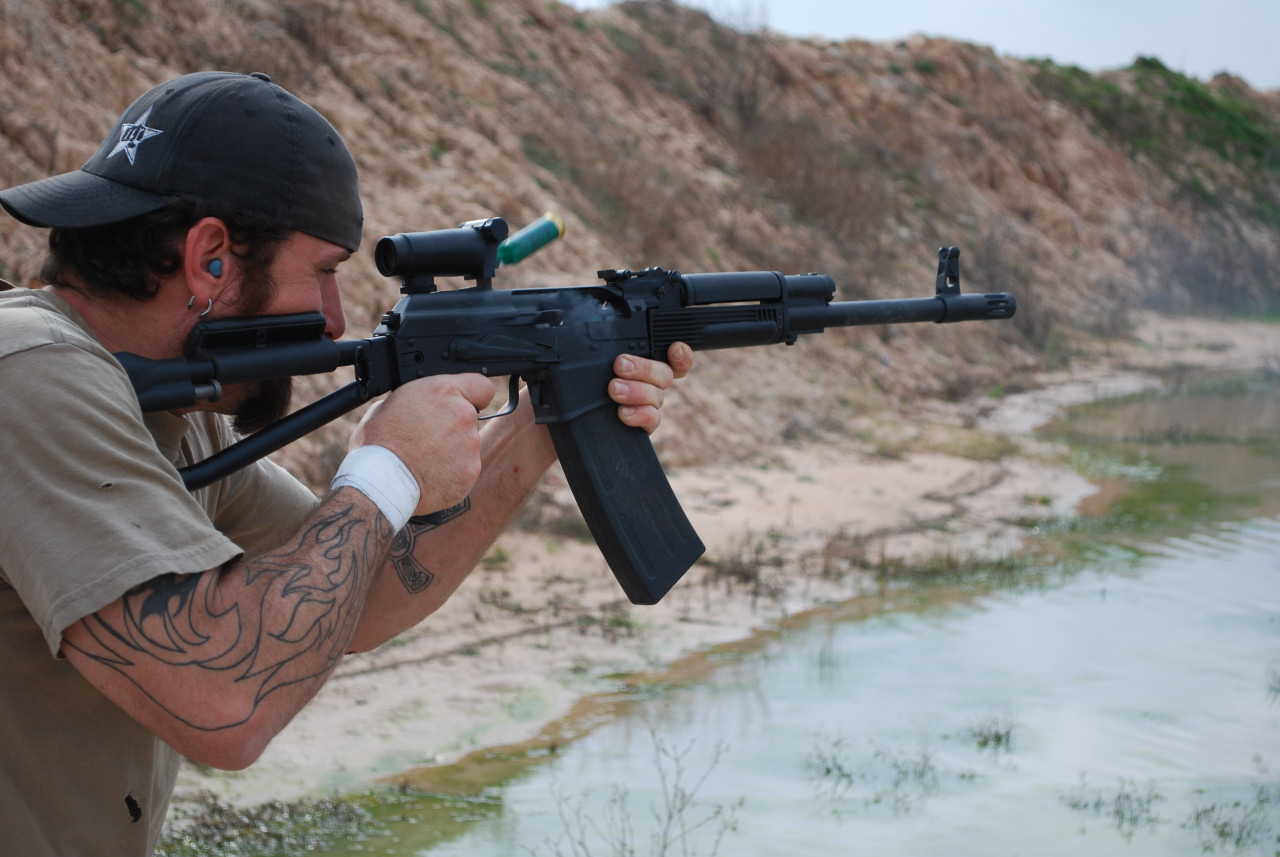 Dinzag Gas Block modification. This really completes the look of the S12 and I have been very happy with it. 2000 rounds of mixed low and high brass over the years and it's still rock solid.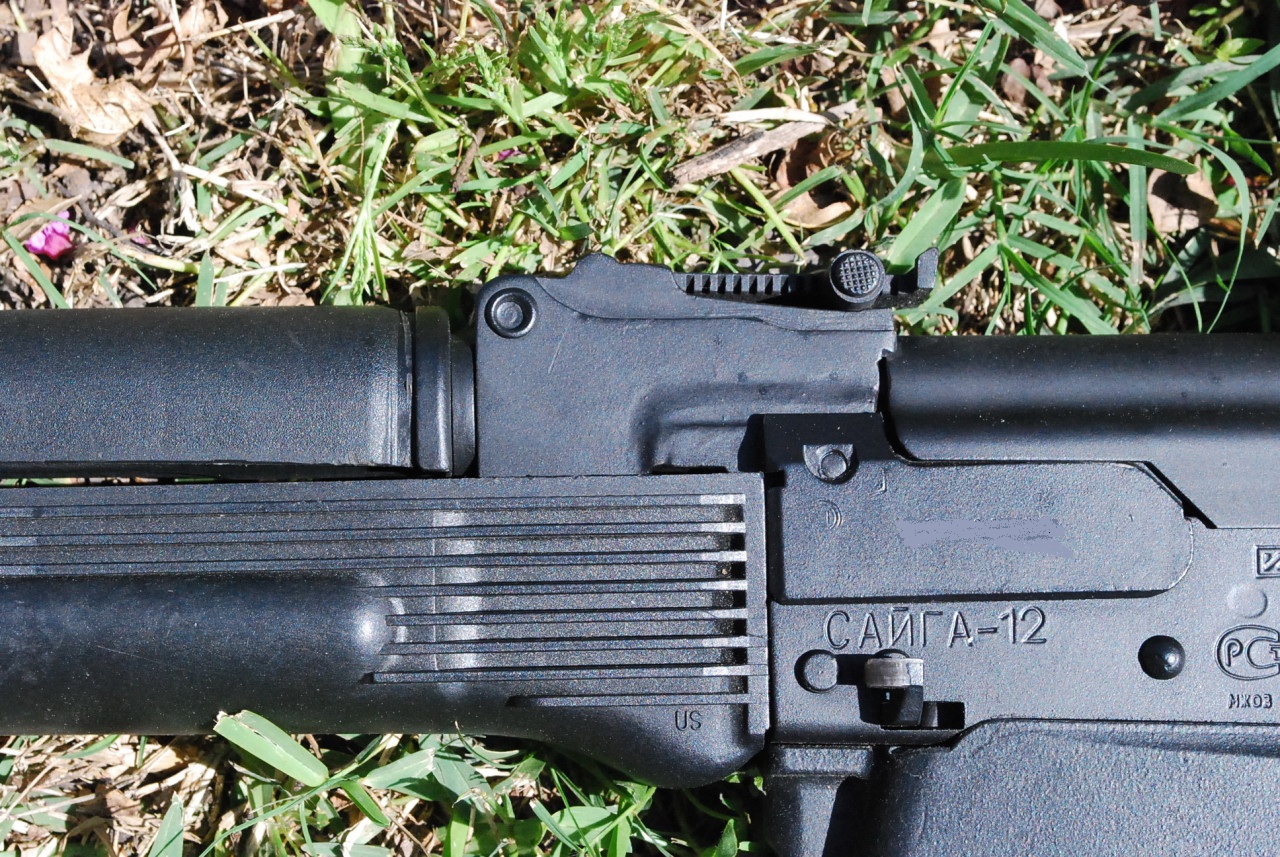 With
PKA Venezuela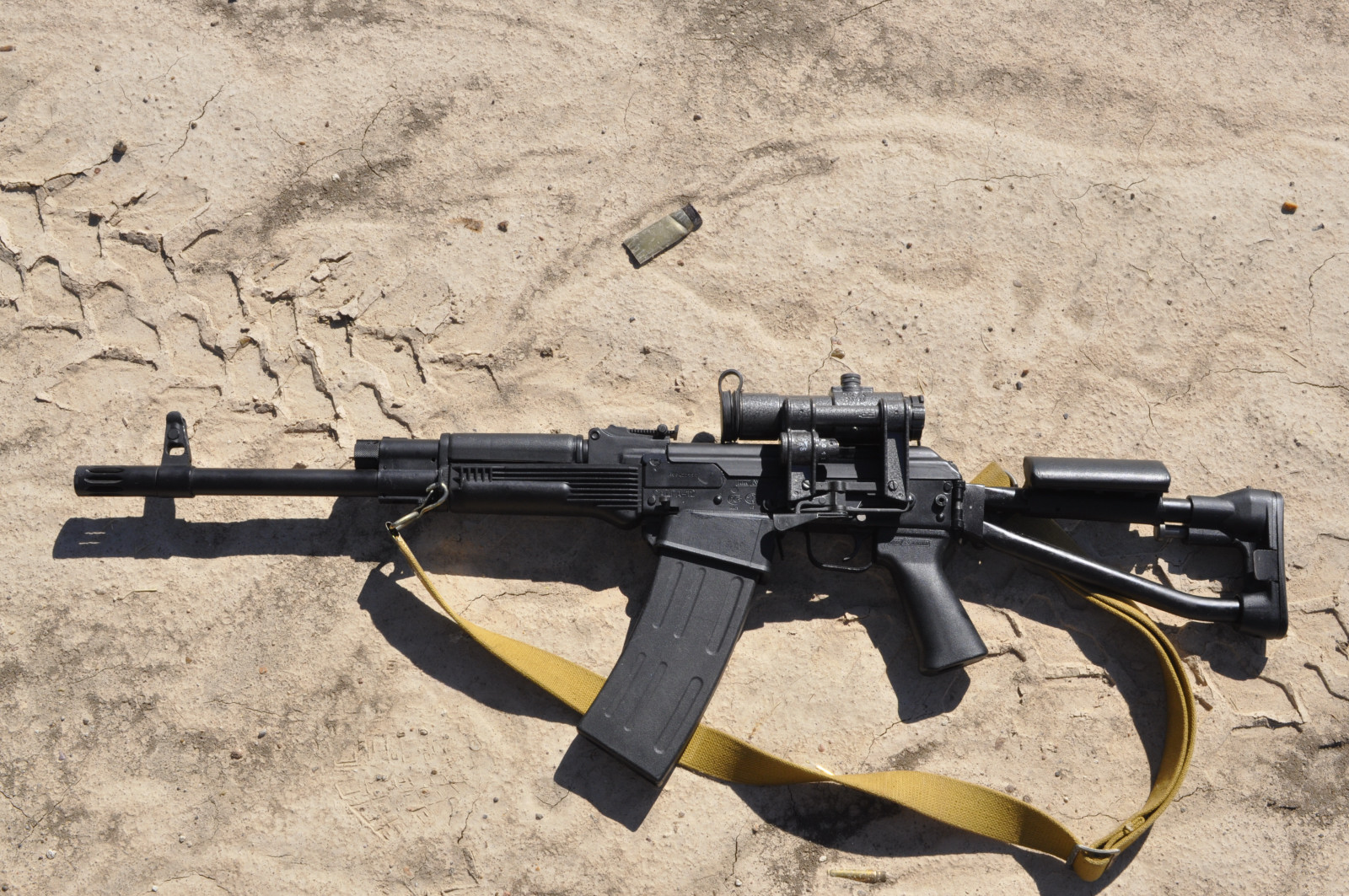 8 Rounders:
Molot (Left) and Izhmash (Right)
The mags are not interchangeable, though they can be with slight modification to the Molot lugs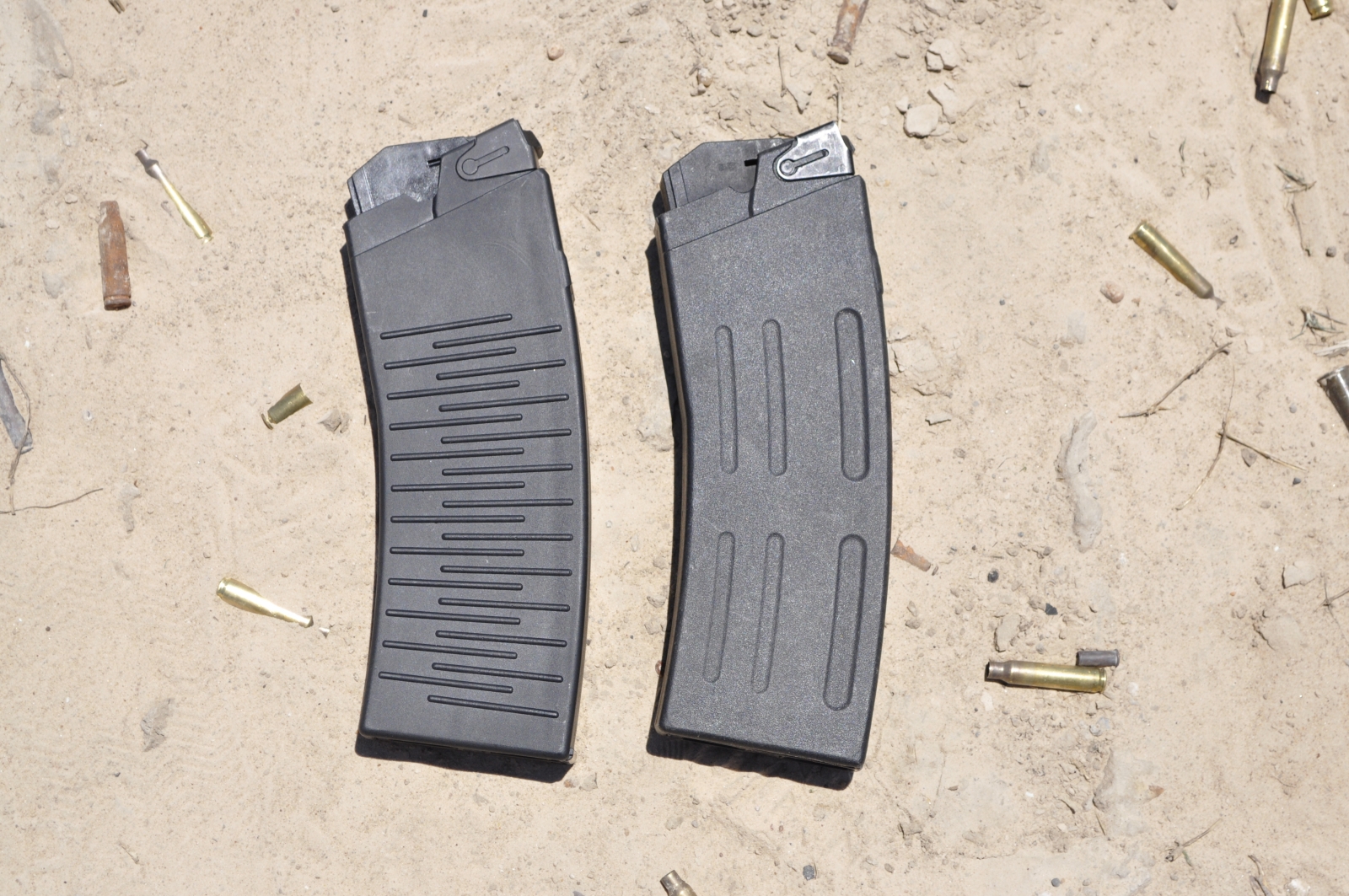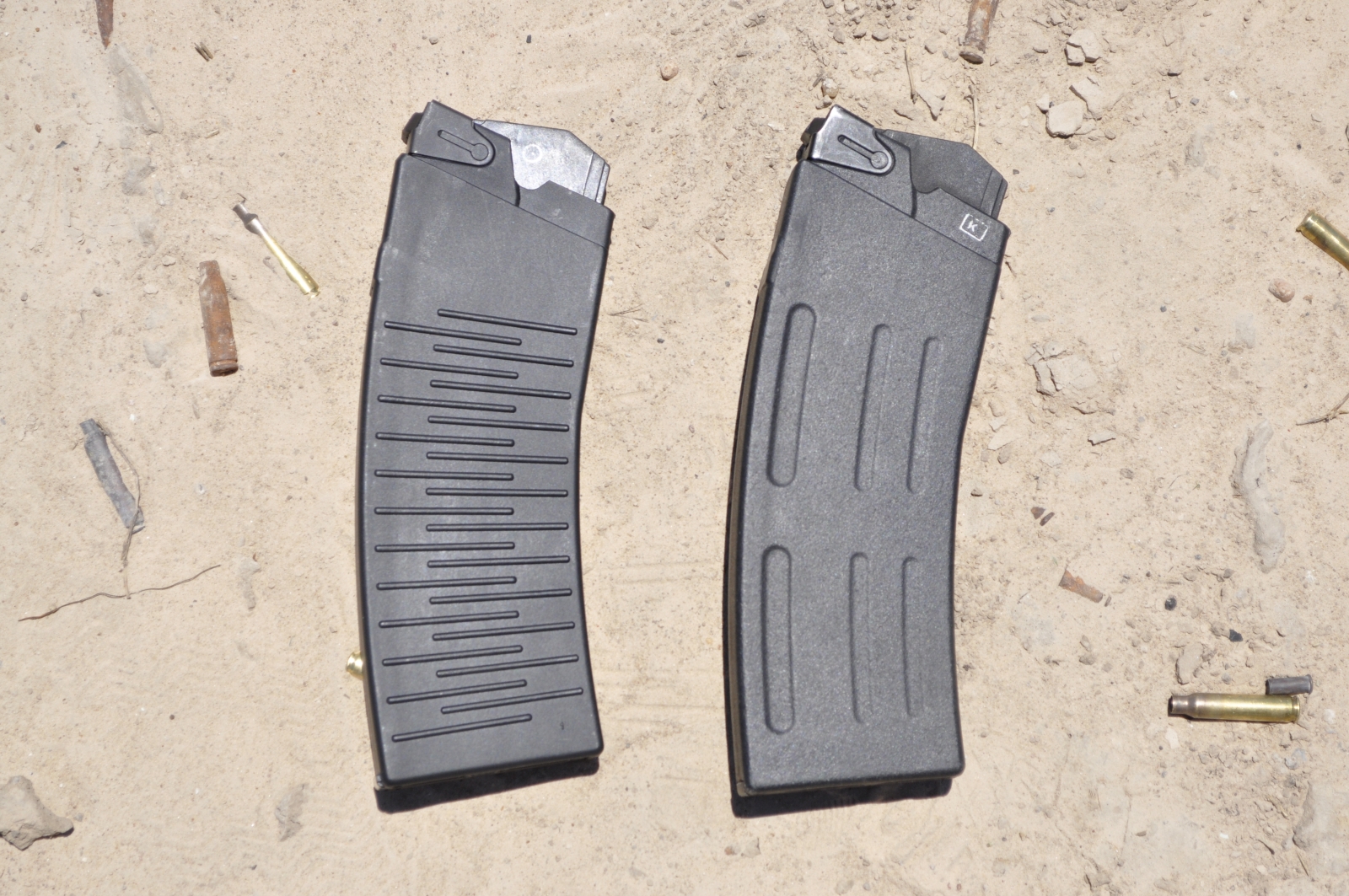 Lugs