This SGL31-68 is a FIME import rifle and does not have the Izmash triangle in the trunnion like the SGL31-44s, 84 and 94s did. While this has a folding stock I have only recently acquired it and do not plan on making this a full AK74M clone like my other two SGL31-44s which are AK105 and AK74M project rifles.


This rifle is intended to be my tacticool chassis so I can fool around with rails, lights and other accessories like ZenitCo


I have been extremely impressed by the ZenitCo gear, particularly the B33 topcover assembly and have been waiting to return to the US to put it through it's paces.

With PO 4x17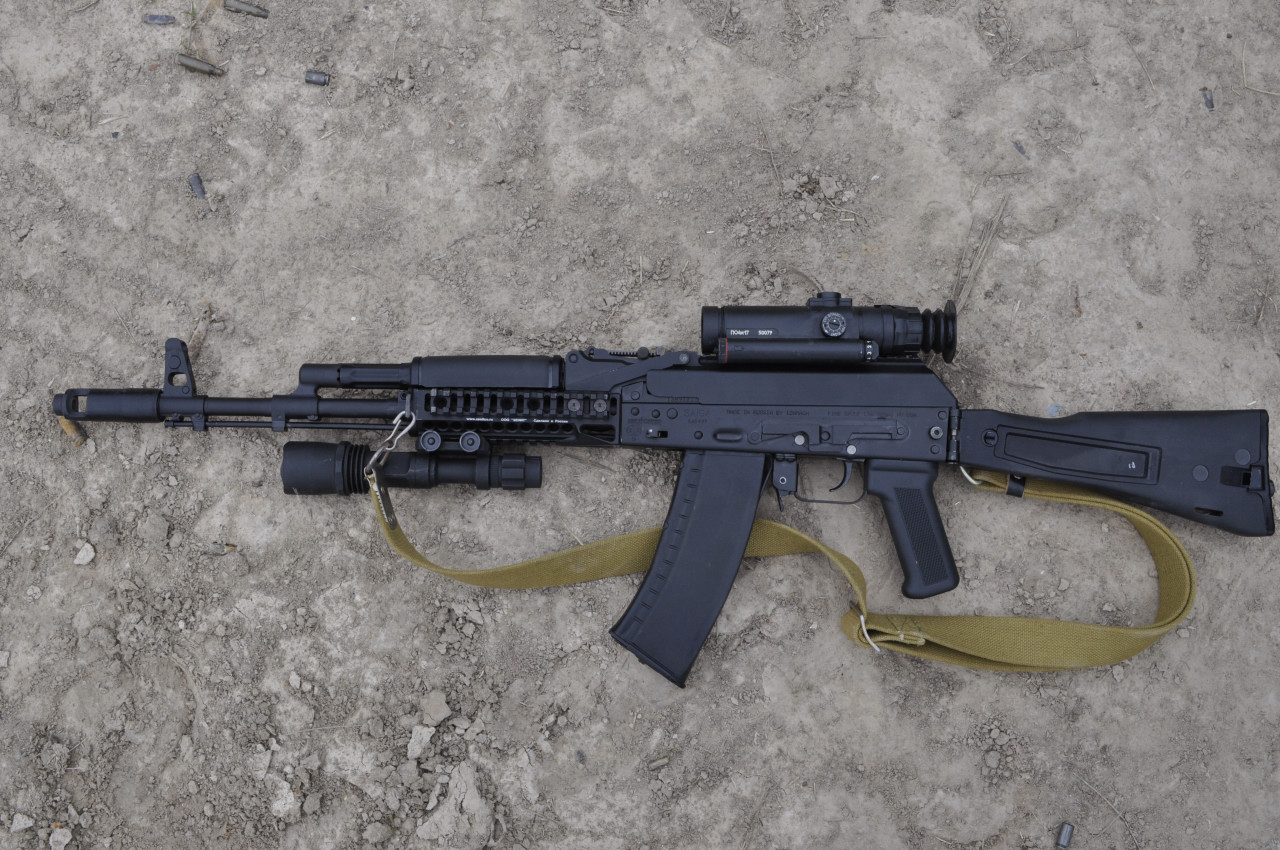 With RS-M red dot