This is an optic that I have been wanting to own for many years but have never seen in the States, as far as I can remember anyway. I've seen a number of interesting photos over the years mostly of it being used by Alpha and other Russian counter terror units but I do not believe it is in service in the military and does not have a GRAU number. As far as I can tell it's intended for hunters but has caught the attention of special forces who apparently seem to like it.
I am still not clear on the name of the manufacturer, but their website is
here
First impressions are really good and I have to admit I am instantly in love with this optic. It's light and sturdy and seems very well put together. The finish is very similar to the classic hammer grey of the POSP 8x42 optics and has the same tough but glossy surface. All parts seem well fitted and attention to detail is good. Windage and elevation clicks are positive and feel solid. The optic was easy to mount and lock down into place. For some reason this model does not have the traditional quick disconnect lever but that hasn't detracted from my appreciation of it yet.
Field of view is really good with both eyes open. Generally the pictures make it look more busy than it actually is, during shooting all you can really see is the reticule and the target. It's as good or better than PK-AS in this regard - all the clutter tends to disappear when shooting. A Picatinny version was released a few years ago and I was able to obtain one. I am also quite impressed with the Pic version
*Update 2022, I've put a lot of rounds downrange with OKP-7 and am quite a fan of it, mostly for range use though. I am still skeptical about it's ability to survive a hard impact, but it may be tougher than it looks.I don't recommend this as a SHTF optic but it definitely held up to sustained use over the years and has been a reliable performer. I'm really still quite happy with the side rail and the Picatinny version I acquired a ways back. I still say this has probably been the easiest Russian optic I've ever mounted and zeroed...it took less than 20 seconds to get it lined up with the irons and begin shooting accurately.
While this is one of the most interesting Russian optics I've ever seen, the bad news is that there is no reliable source to bring them into the US and the manufacturer apparently has no plans to do so either
2022 Passive Night Vision update: OKP-7 is remarkably effective when used with Gen 3 decent spec NODs. In my testing it performed 2nd best, beating the Eotech but losing to the 1P87 in terms of light transmission
On the SGL31 / AK74M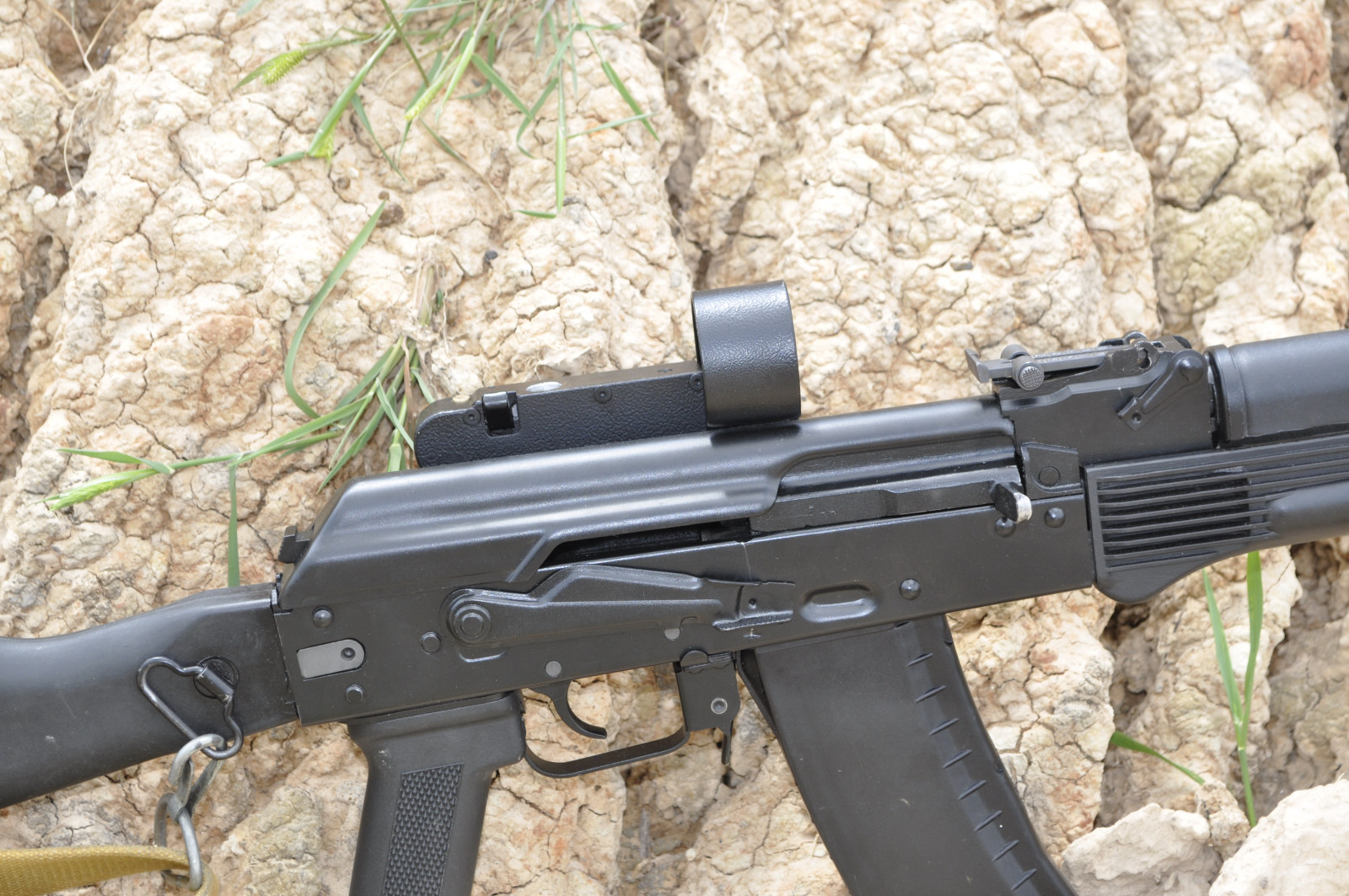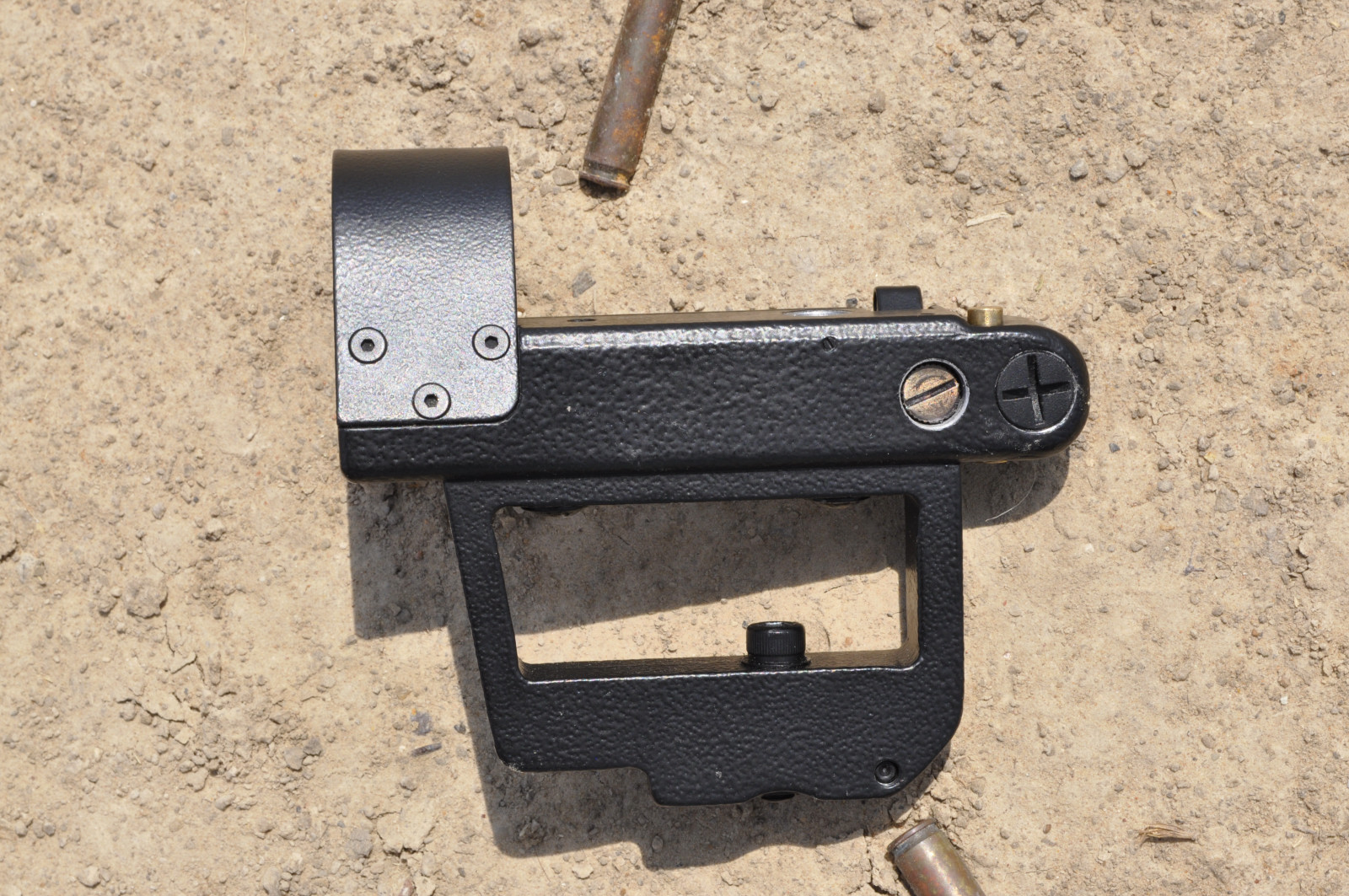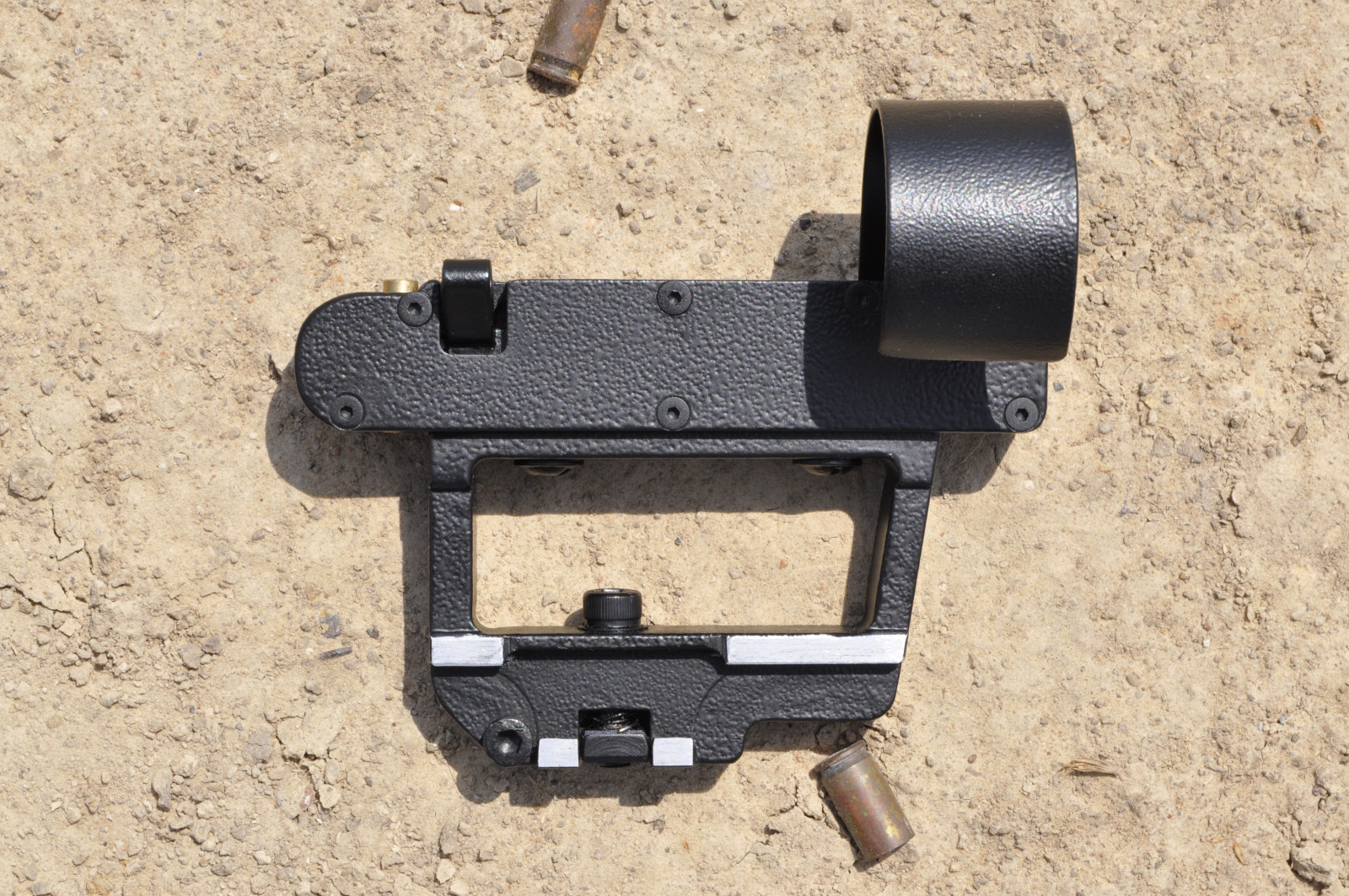 During 2020 I was able to acquire a Picatinny version of OKP-7 and it's as cool as you would expect. These are really rare and the manufacturer does not take orders directly, it usually seems to be someone in Russia who buys these personally and then sells them online. If you can find someone like this expect extremely long wait times (mine was over 10 months if I recall correctly) because the manufacturer builds these in small batches only a few times a year. Add in the 2022 Ukraine invasion problems and sanctions against Russia and these may be impossible to get after all, but for a time prior to 2022 they could be found with some patience and a bit of luck
Shown on the
KUSA KR-9 Vityaz clone
Shown here with my
AK105 night fighting
rifle
On the AK105. This is a nice package also, though I am beginning to believe that just about any optic on an AK105 is a nice package.
(Shown with RS Regulate BM1 light mount and Manticore Nightbrake)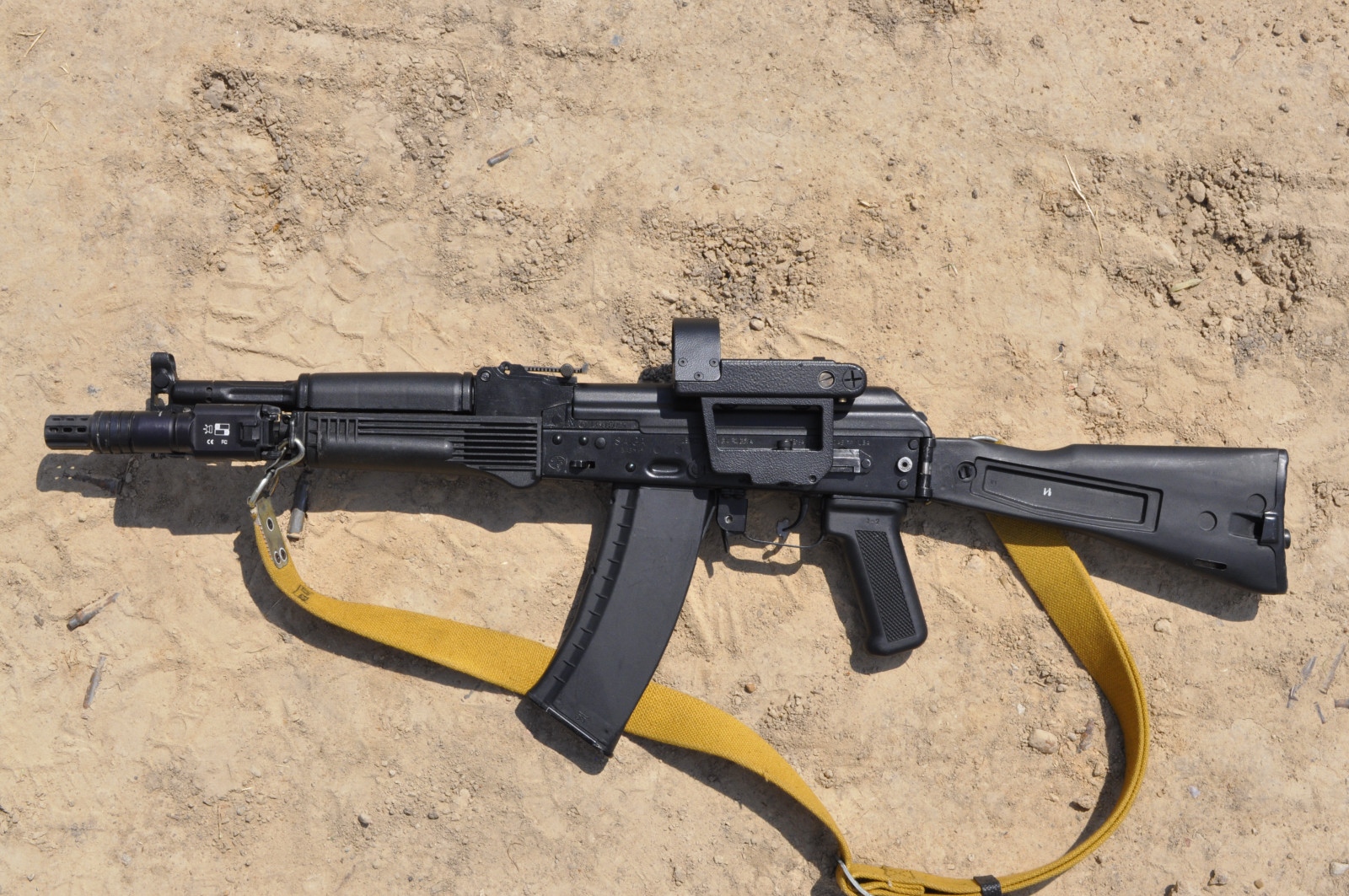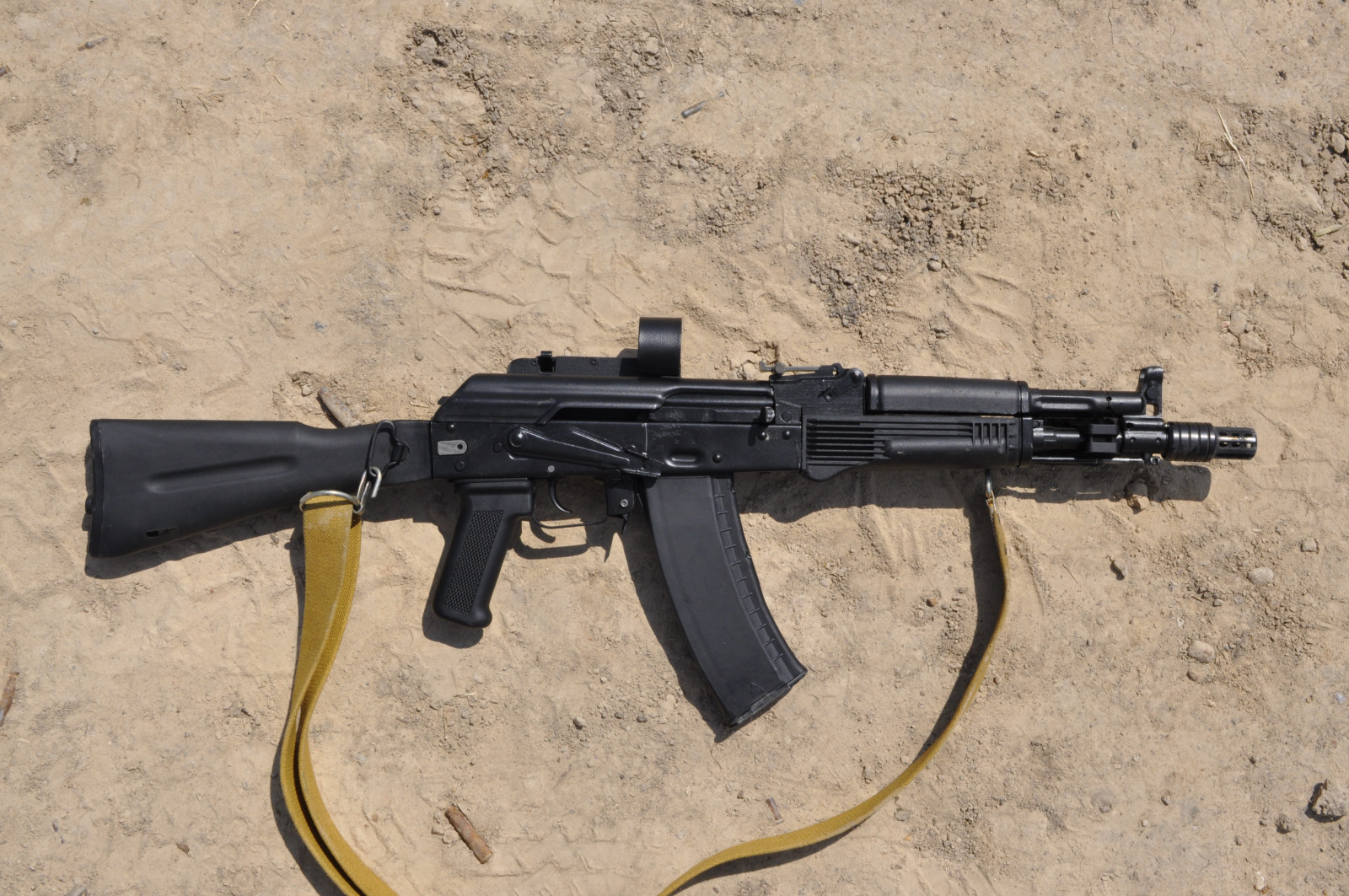 Comparison with EKP-8-02 on the AK105. Note the lower reticule position and smaller profile overall.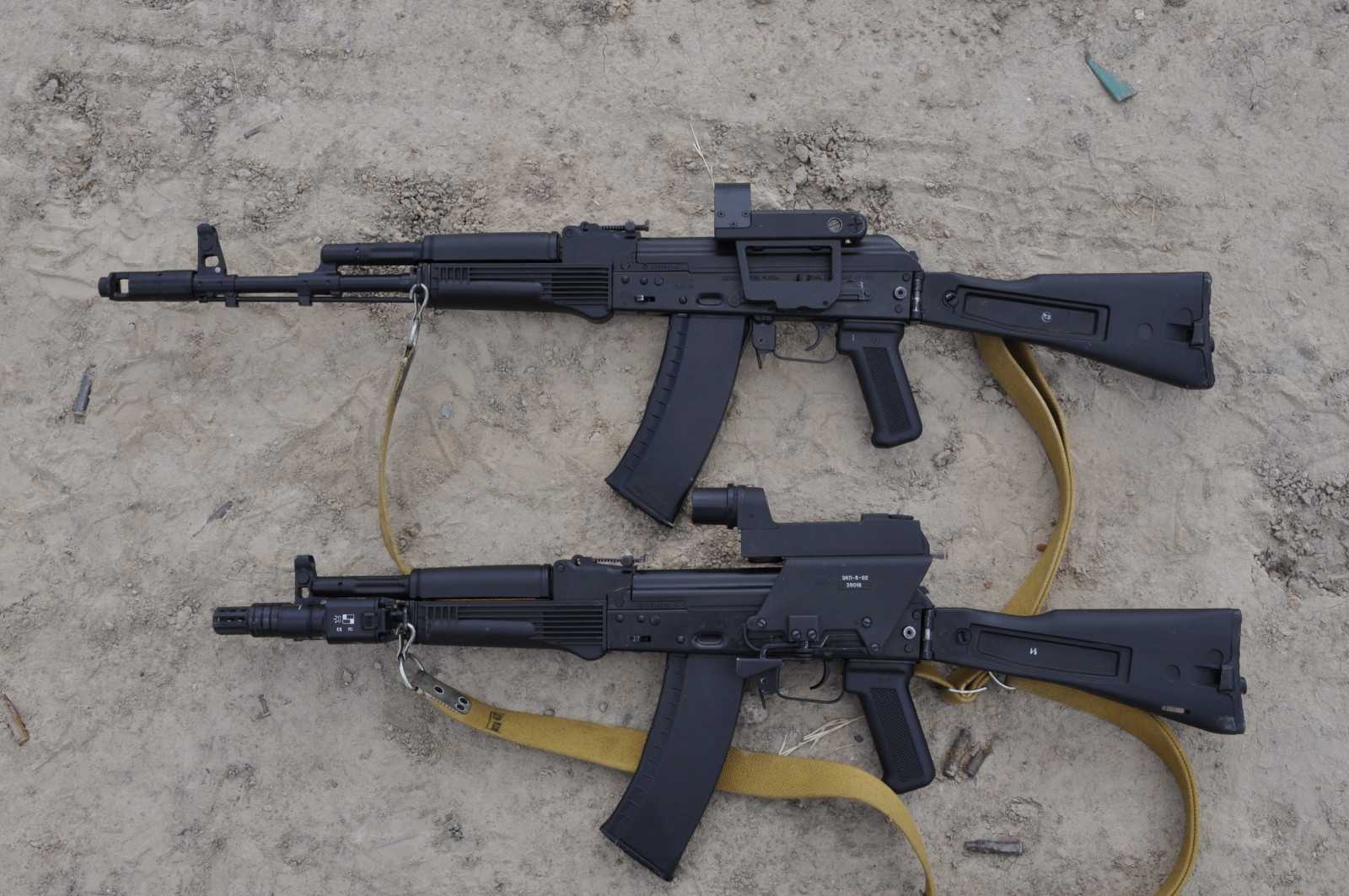 Another comparison to EKP-8-02 (left) and EKP-1S-03M (right). OKP-7 is lighter and smaller than the Kobra (16.1oz for 8-02, 12.1oz for OKP and 13.4oz for 1S-03M)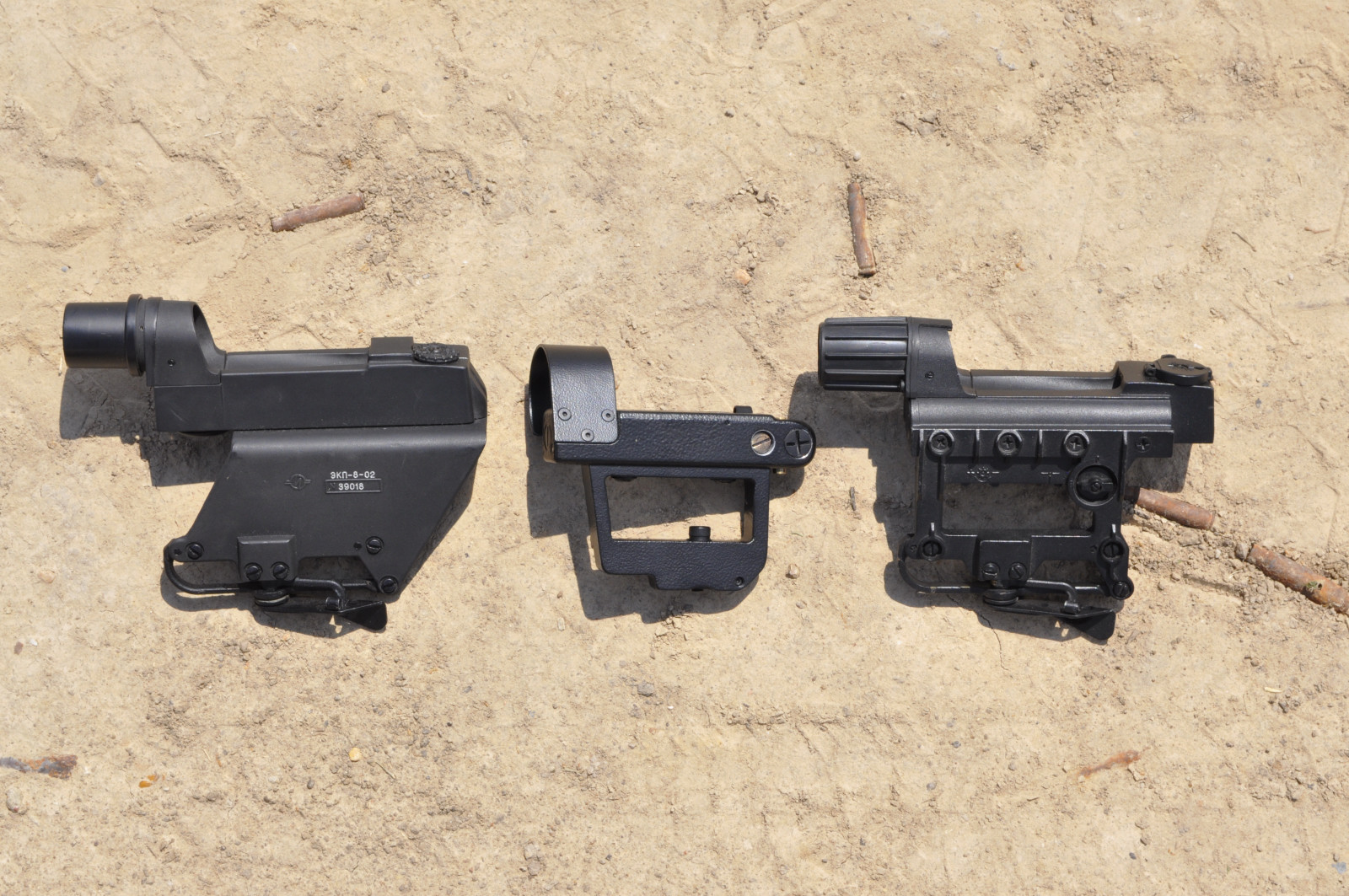 Views of the reticule. This is very easy to acquire and
is absolute cowitness
. The instruction manual says if you have already zeroed your irons, simply put the reticule on the front sight post and you're done. I did this and had the OKP-7 zeroed in about 20 seconds to both the 74M and the 105.
Because it is parallax free you do not have to maintain the same cheekweld as you do with the irons.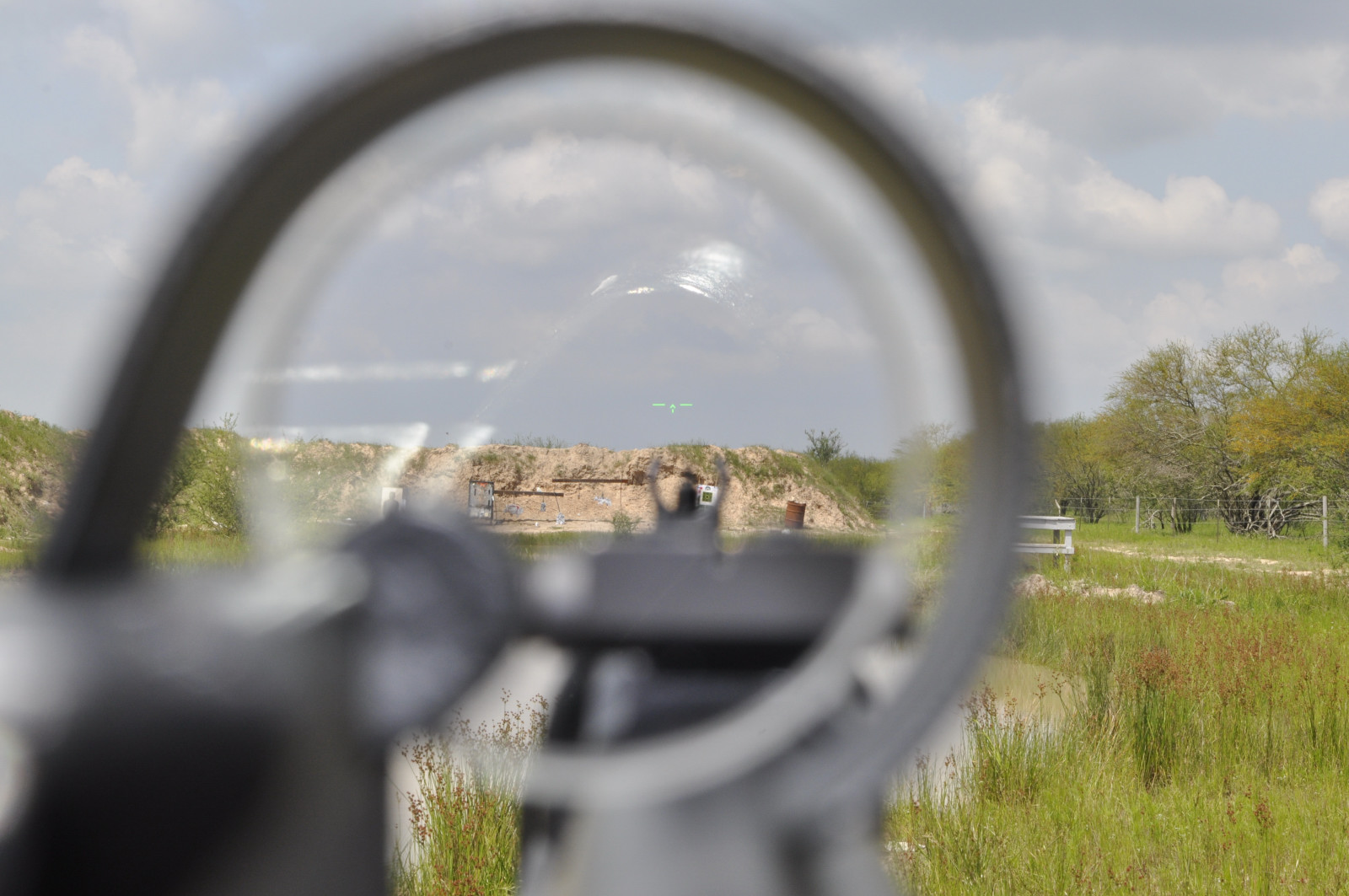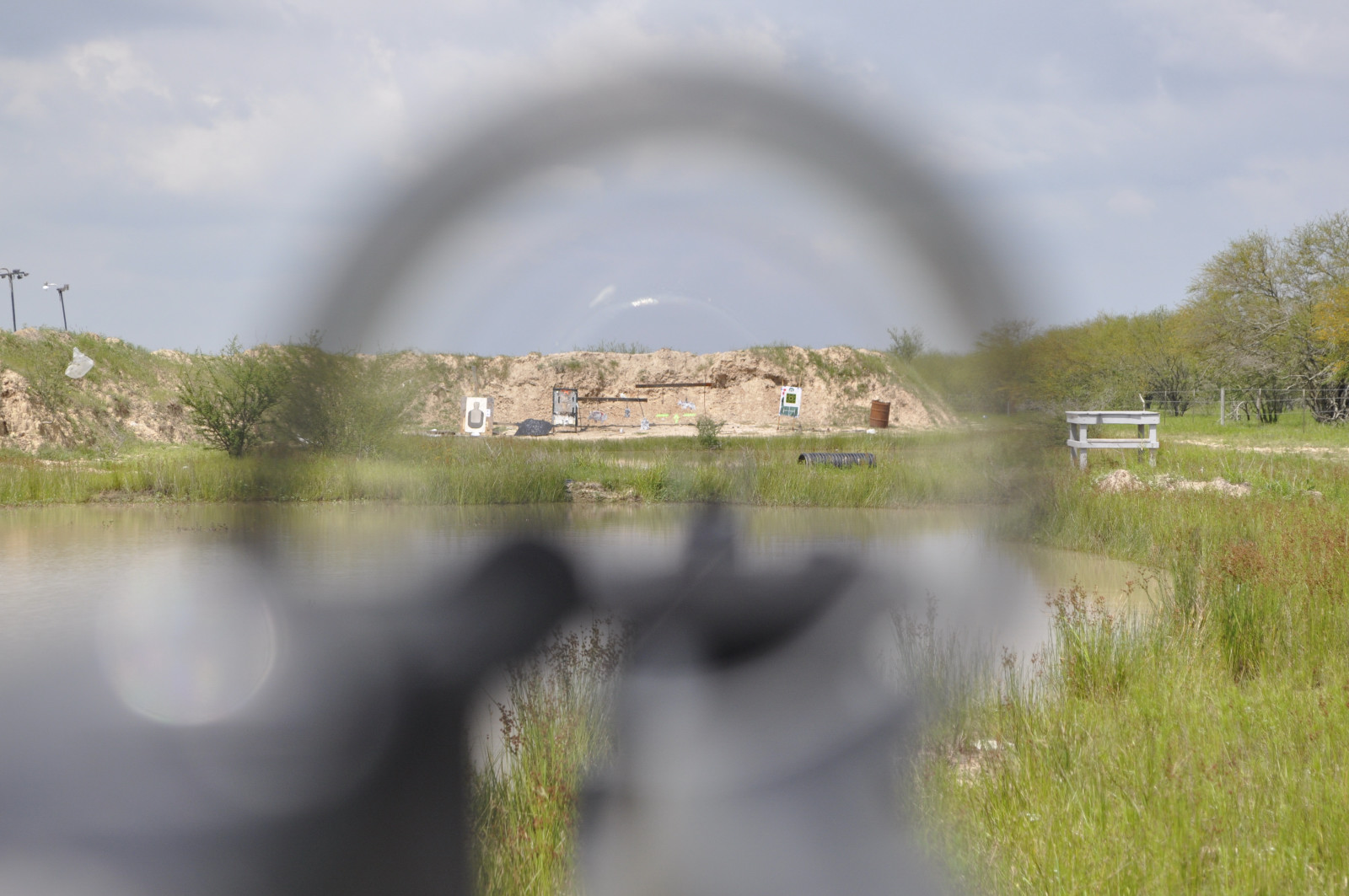 Because I am in love with Obzor and TA31H-G with the green horseshoe reticule, I went with green on OKP-7 as well. It comes in red, green, yellow and blue, and several reticule configurations. I believe if I get another it will be a green dot and circle similar to
PK-AS

The photo does not clearly show it cowitnessed with the irons but if you look closely you can see the green reticule against the left side of the rear sight leaf. As mentioned it is absolute cowitness.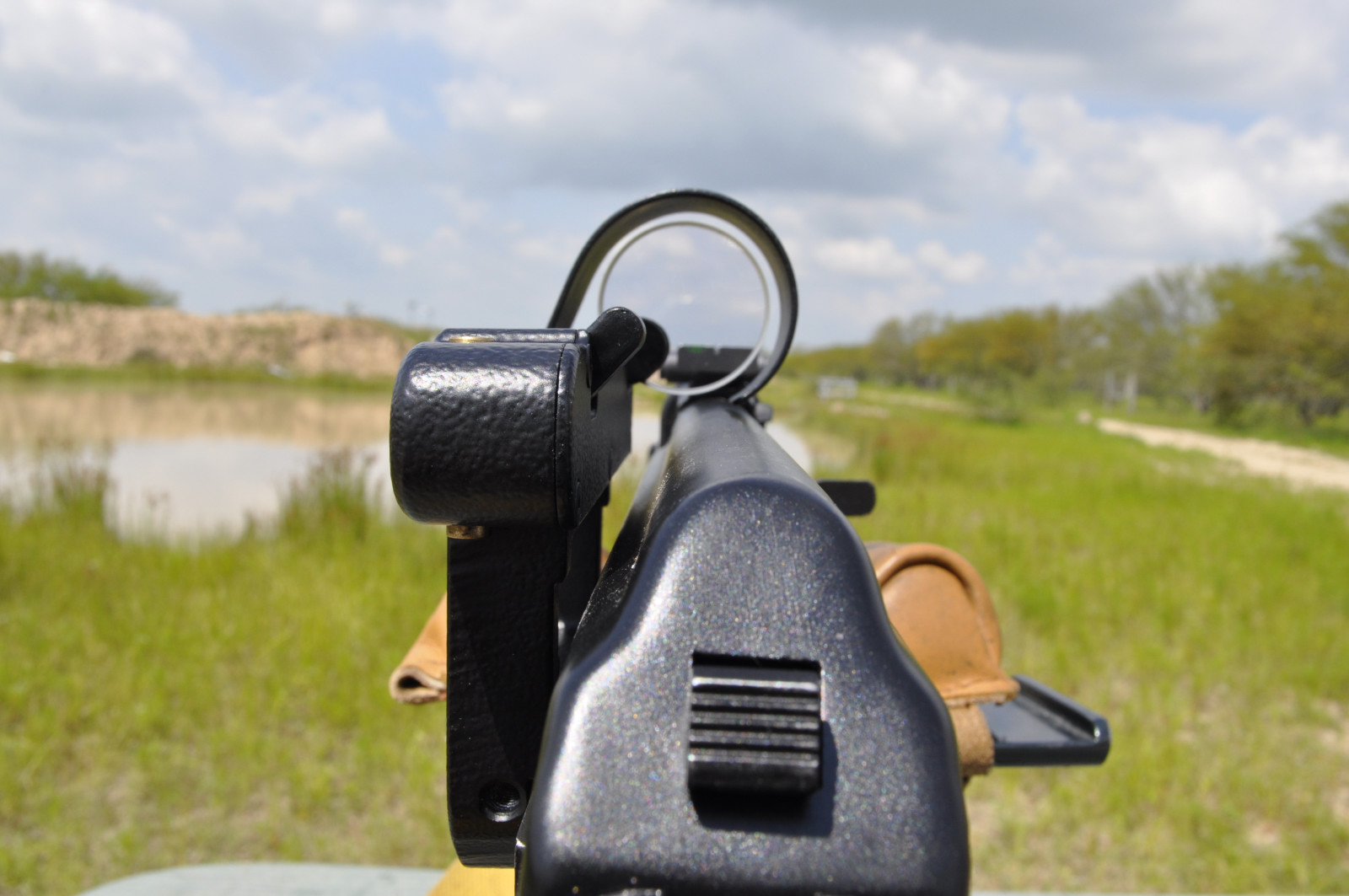 The automatic brightness feature definitely works though I am still not certain exactly how yet. The pic is not that great but even almost directly into the sun I could still clearly see the reticule. So far I have not been able to wash the reticule out against any background and despite what appear to be many ways the optic could reflect bright light so far I have not seen it do so. There haven't been any ghosting or reflective issues that I have noticed yet.

The objective lense. Some concern has been raised on other forums over the years about the durability of the sight. I think it has some limitations due to the size of the objective but after getting my hands on this I feel like it's a pretty robust optic in most ways. Obviously it may not be as tough as fully enclosed optics like Rakurs, PK-AS or Obzor but in person it's quite a bit tougher feeling than pictures make it out to be. I am not sure yet if the lense is glass or plastic but you can see that it's pretty thick.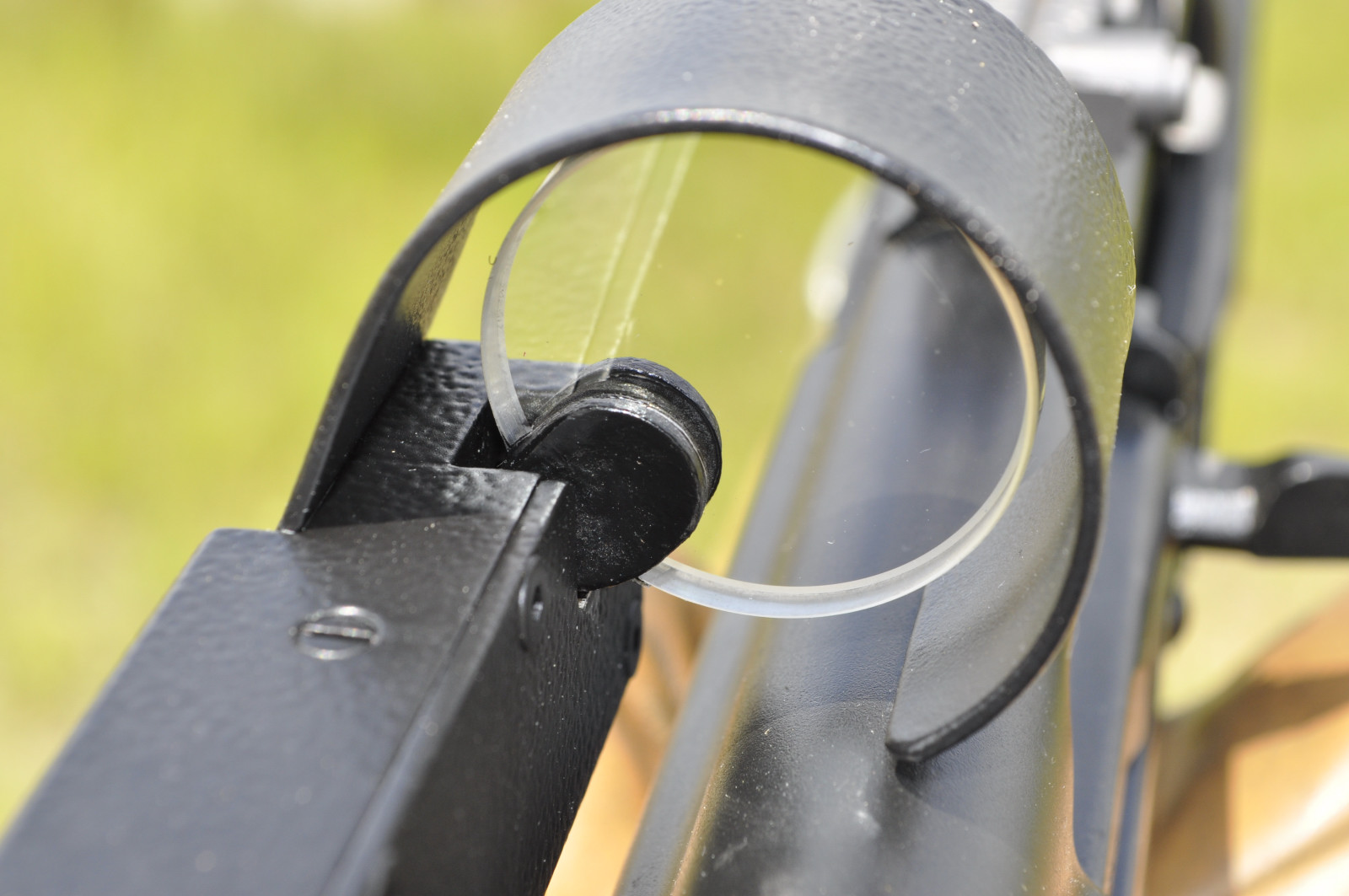 The emitter mechanism. I believe OKP-7 was designed with inspiration from lessons learned from the Kobra, at least it appears that is who they feel their main competitor is based on a couple of comments from their website.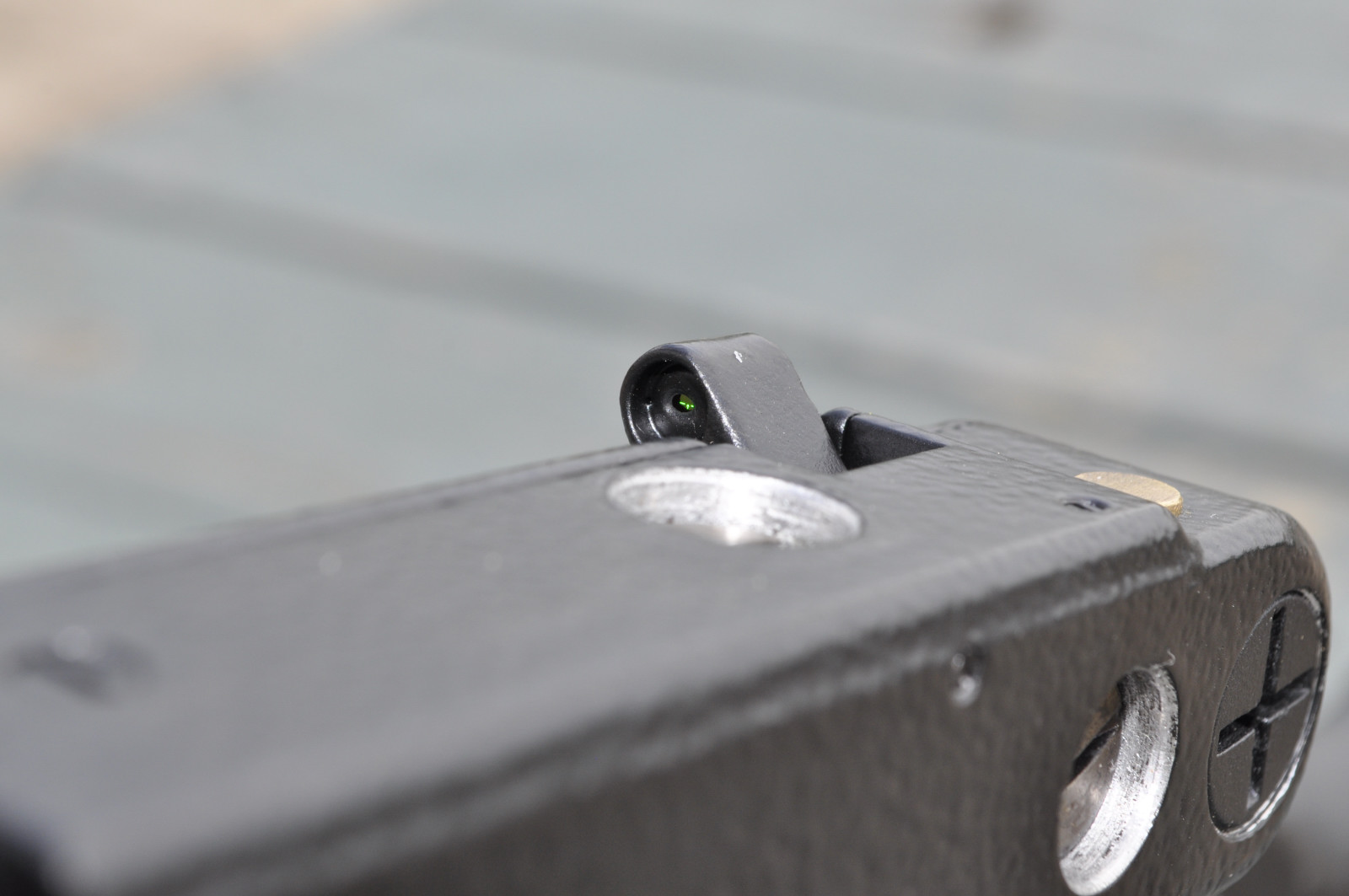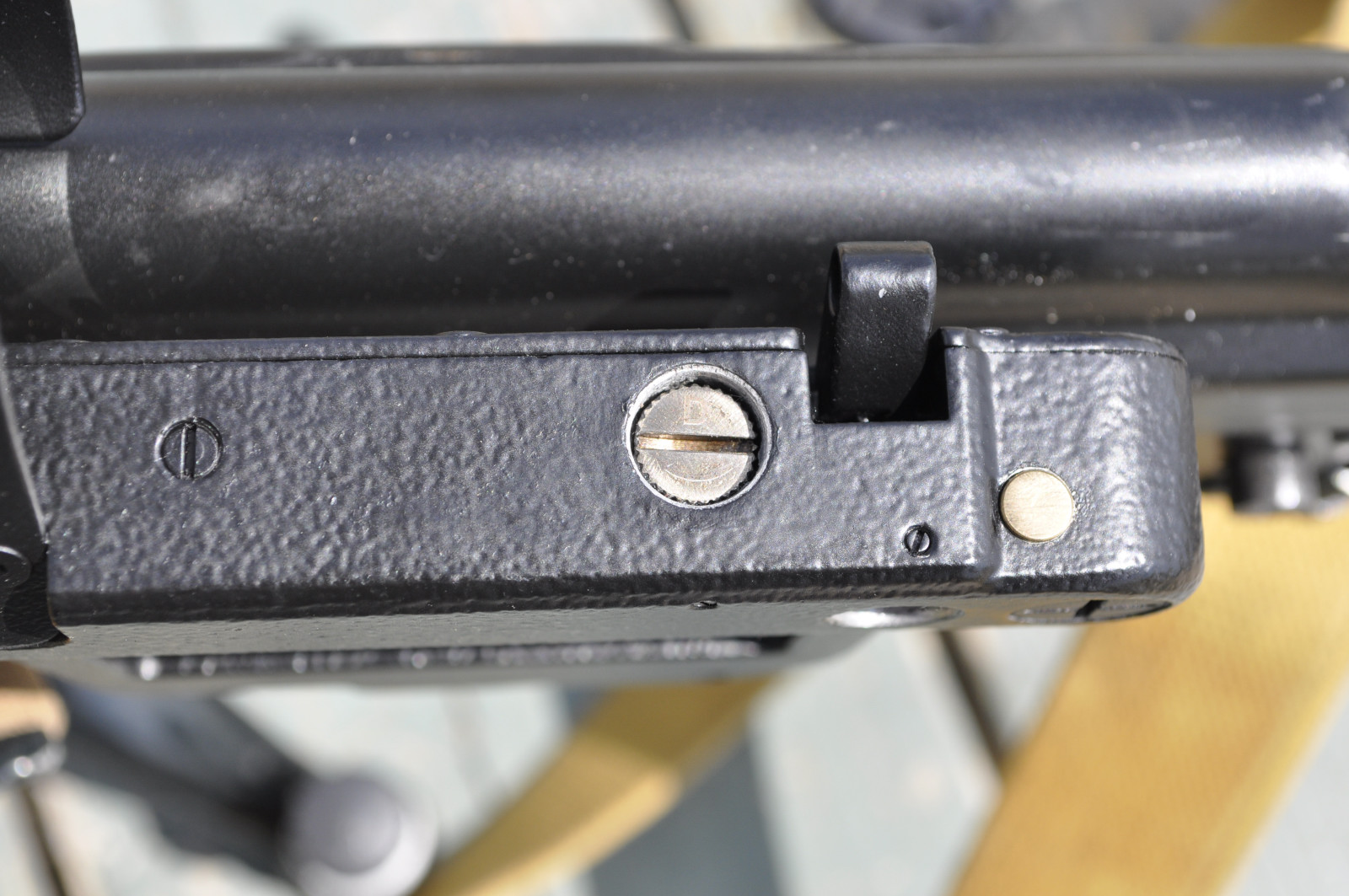 Mine did not come with a locking lever in the classic sense so this one is not quick disconnect. I'm not sure why mine came without the lever.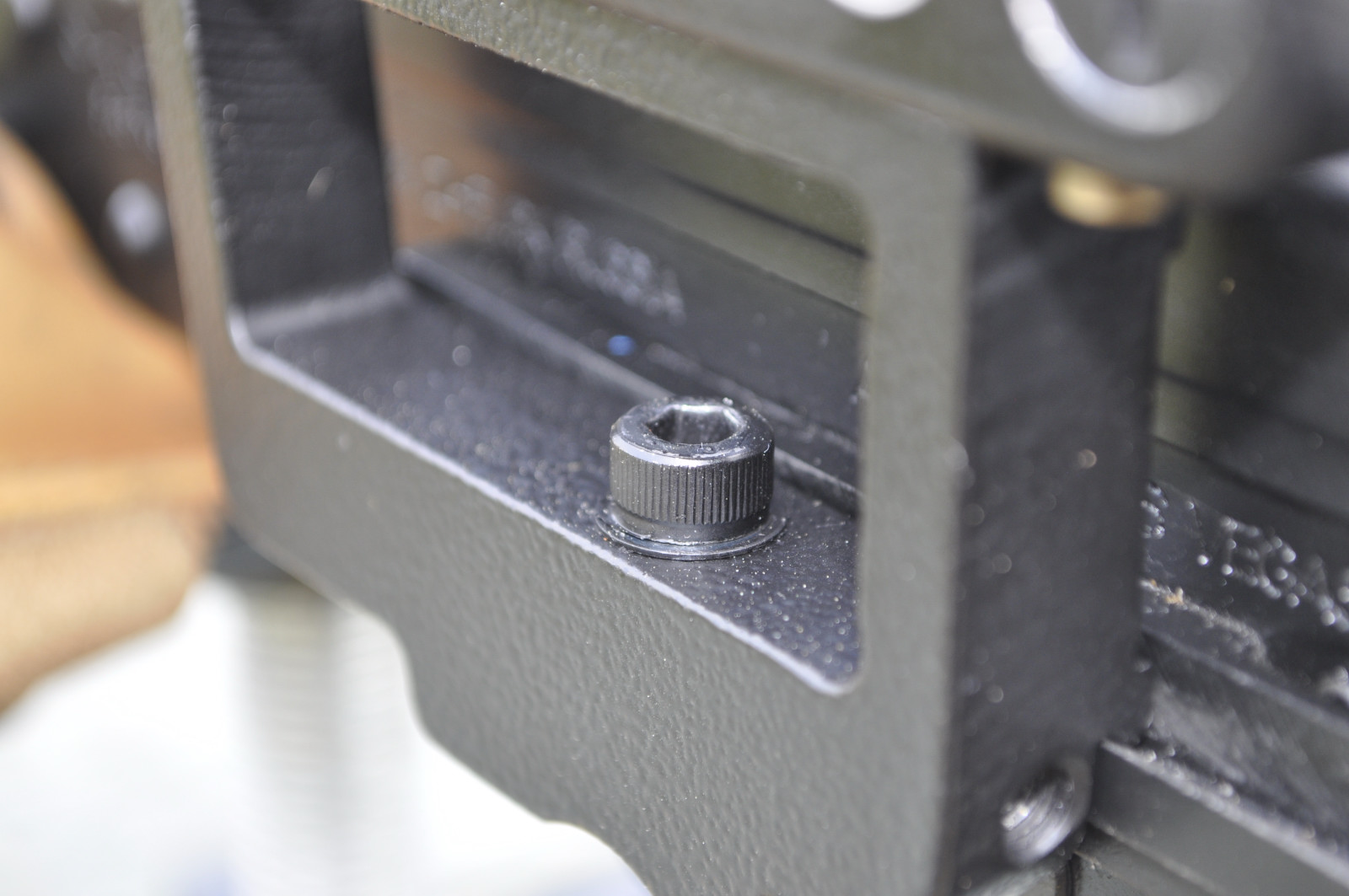 Mine came with a carry case, cover, wrench and a xeroxed set of instructions.


With Russian special forces