This is a very new optic produced by the JSC optics plant Jupiter, and recently granted a GRAU number of 1P87. I first started seeing photos of 1P87 in 2016 but it is not clear how widespread the optic is in the Soviet military yet. 1P87 looks to be similar to the EOTech at first glance and is a 1x collimator design / fast acquisition sight


An optics source of mine says that PK120 or PK130 may be available in July or August 2017. I am keeping a look out and will acquire the civilian version when I can (Update September 2018, Bear Optics has PK120)


1P87 on the AK12 (with Perst 2 laser and Dead Air Sandman S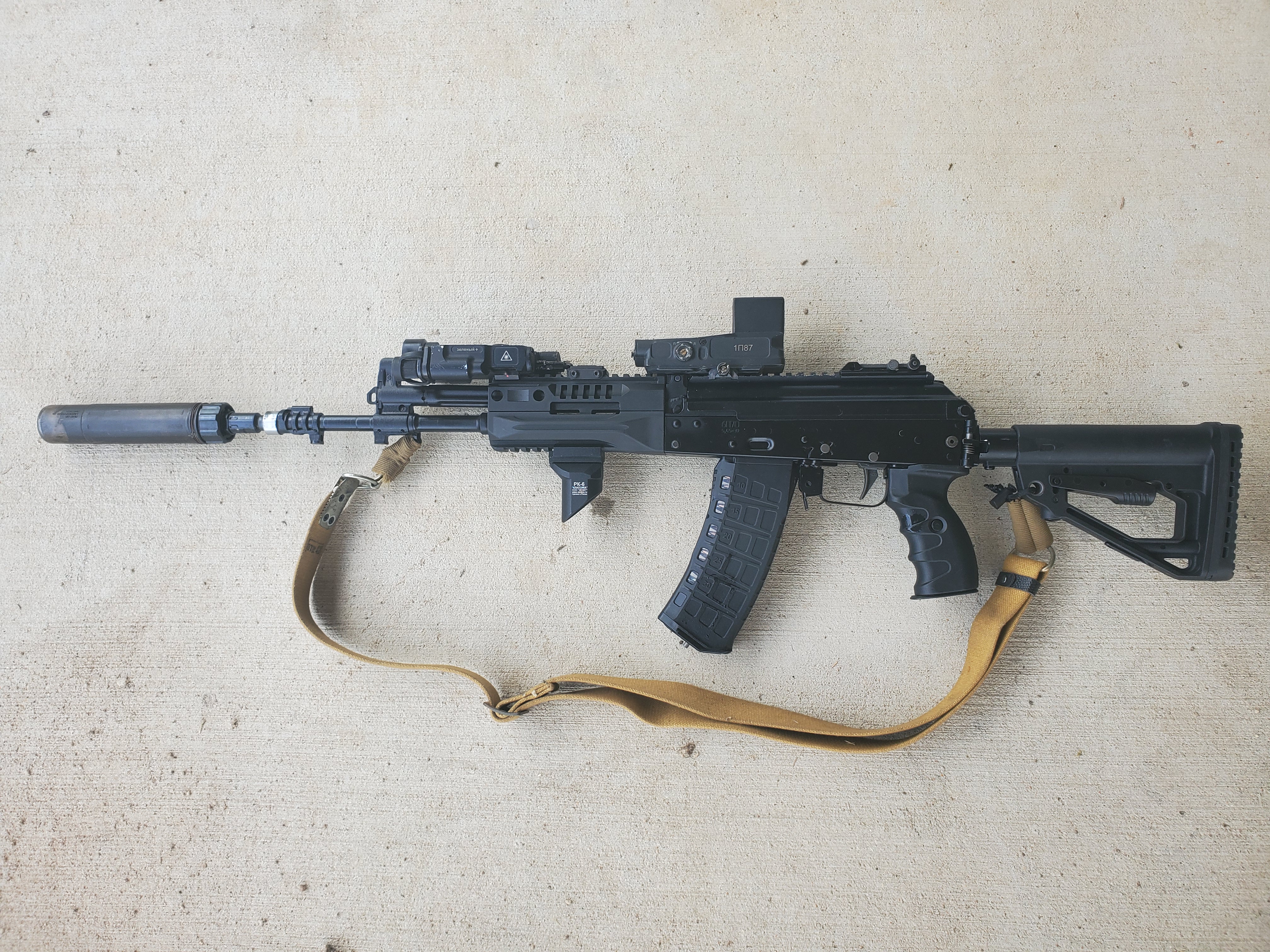 Shown here on the KUSA KR-9 Vityaz clone with Perst 3, Omega 9K, Surefire light and Modbutton mini on top.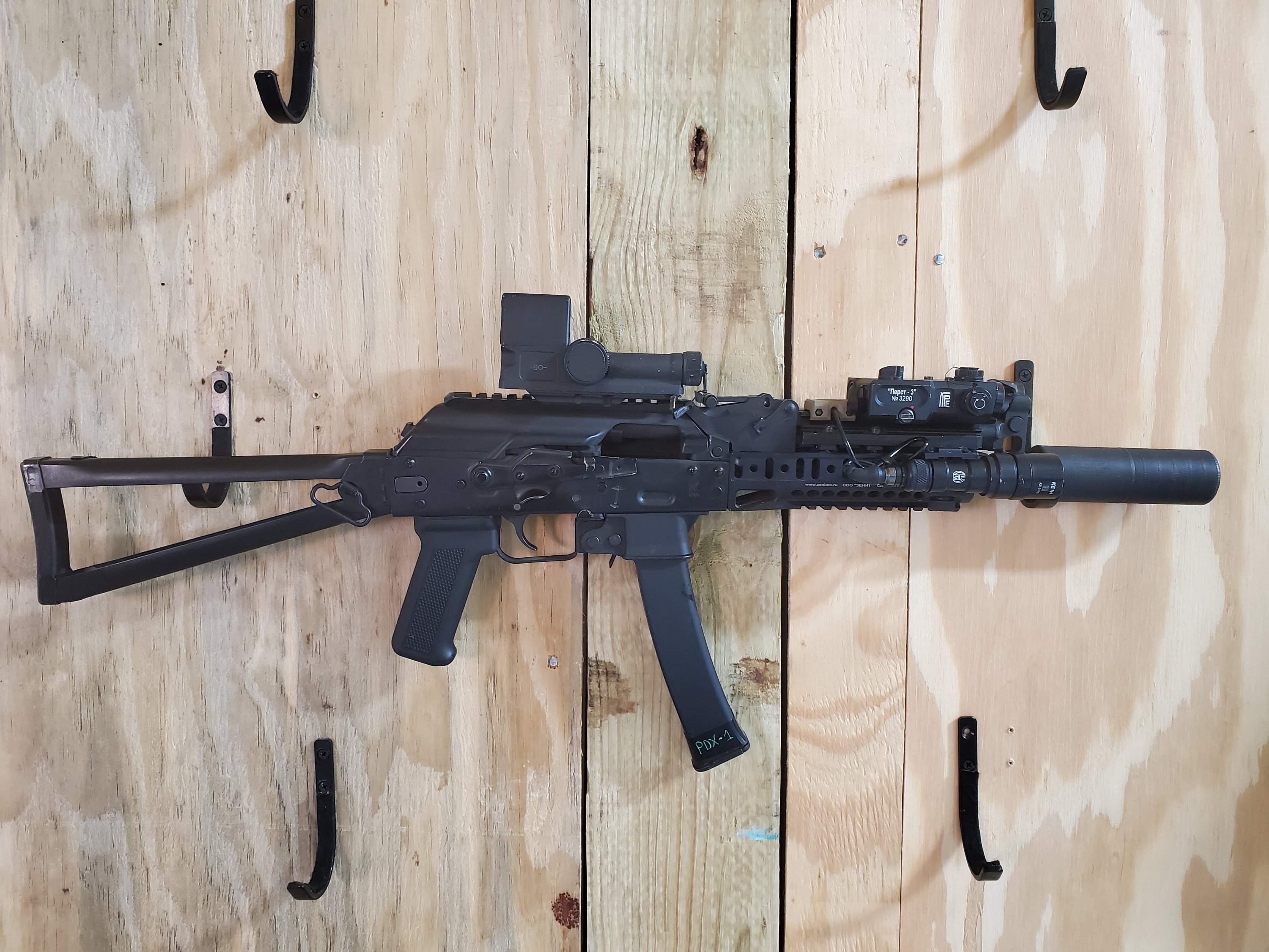 1P87 shown here on the AK74M3 Ratnik (warrior) upgrade package from Izhmash

2022 update:
1P87 appears to be in widespread use in the Russian military. I have added a number of 'in the wild' photos from various Russian military forums and it seems like it's becoming extremely common for line units to be equipped with it. There is a new version with a modified lens housing that seems to be a result of field experience or perhaps manufacturing improvements. I am not sure if this received a new designation or not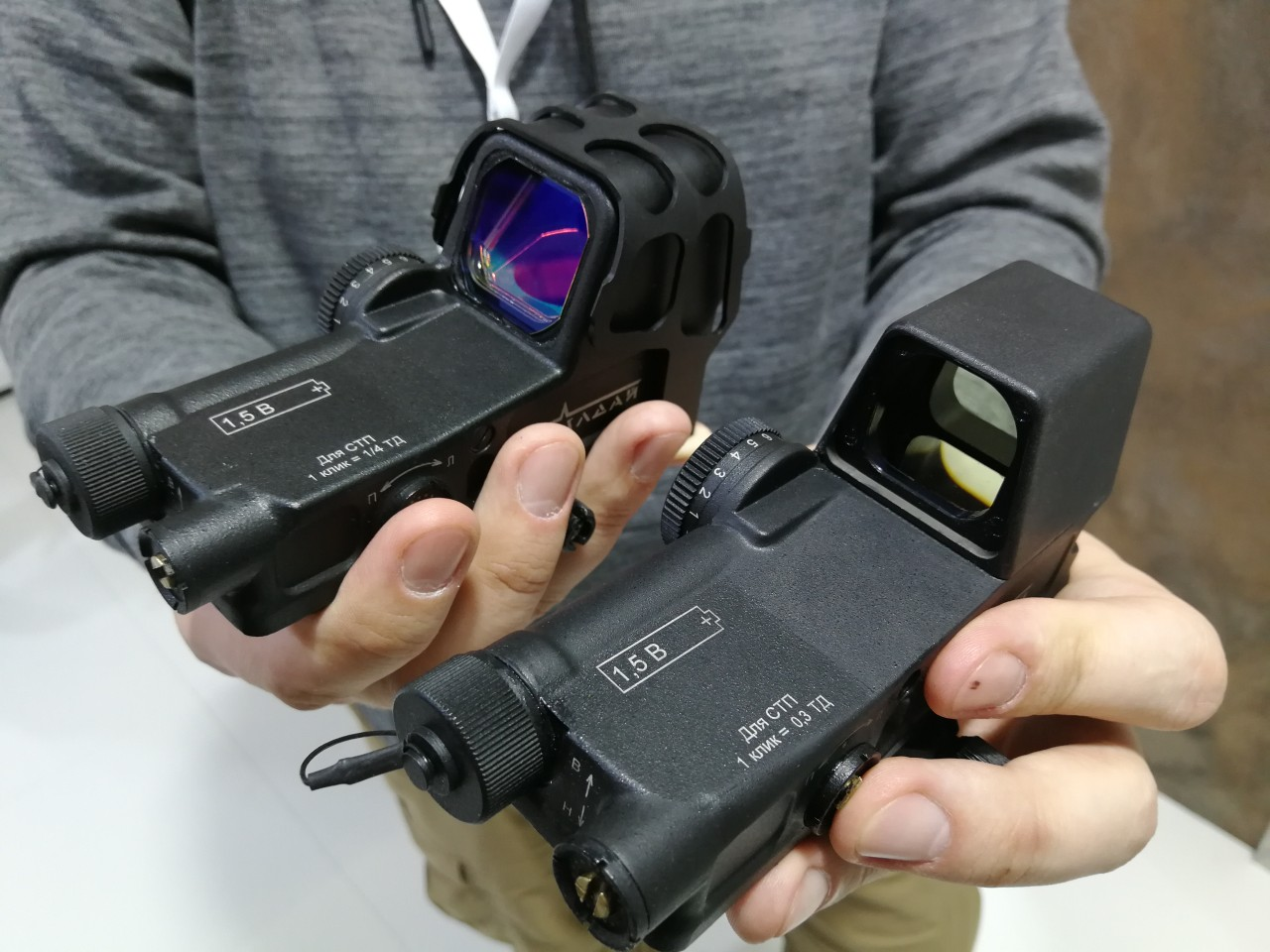 Vladimir Ononokoy has a great photo of the new controls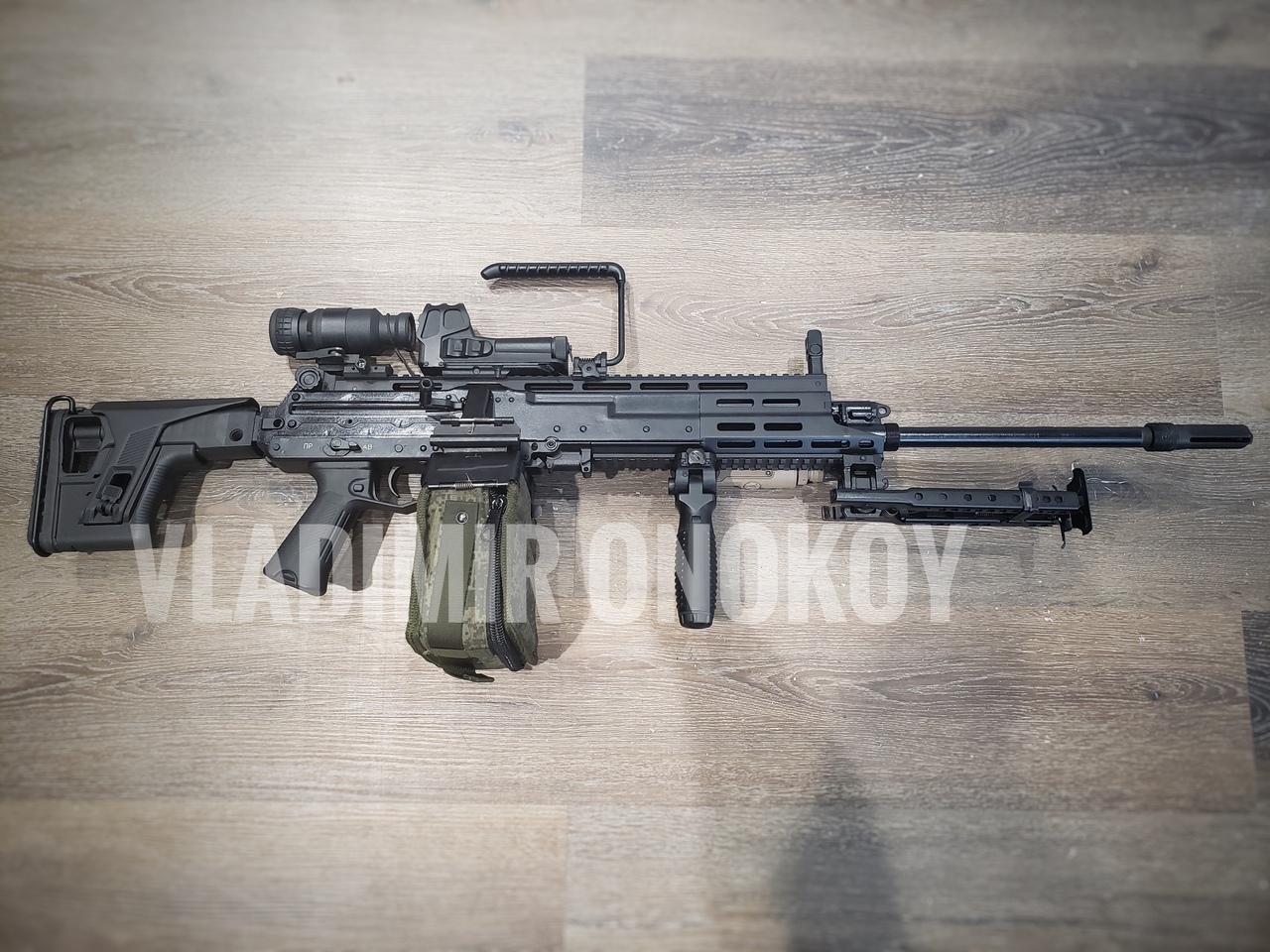 I was using the 1P87 on my main hog hunting rifle (SGL31-44 converted to AK105) for a long time but in 2020 I switched back over to Kashtan and dedicated the 105 to using thermal clip-on.


Previously in August 2018 I had acquired a Sandman-K and had been using this as my dedicated AK105 suppressor, and had been having a lot of fun with it. This is a handy package and I was happy with it until I ran into the Vox-S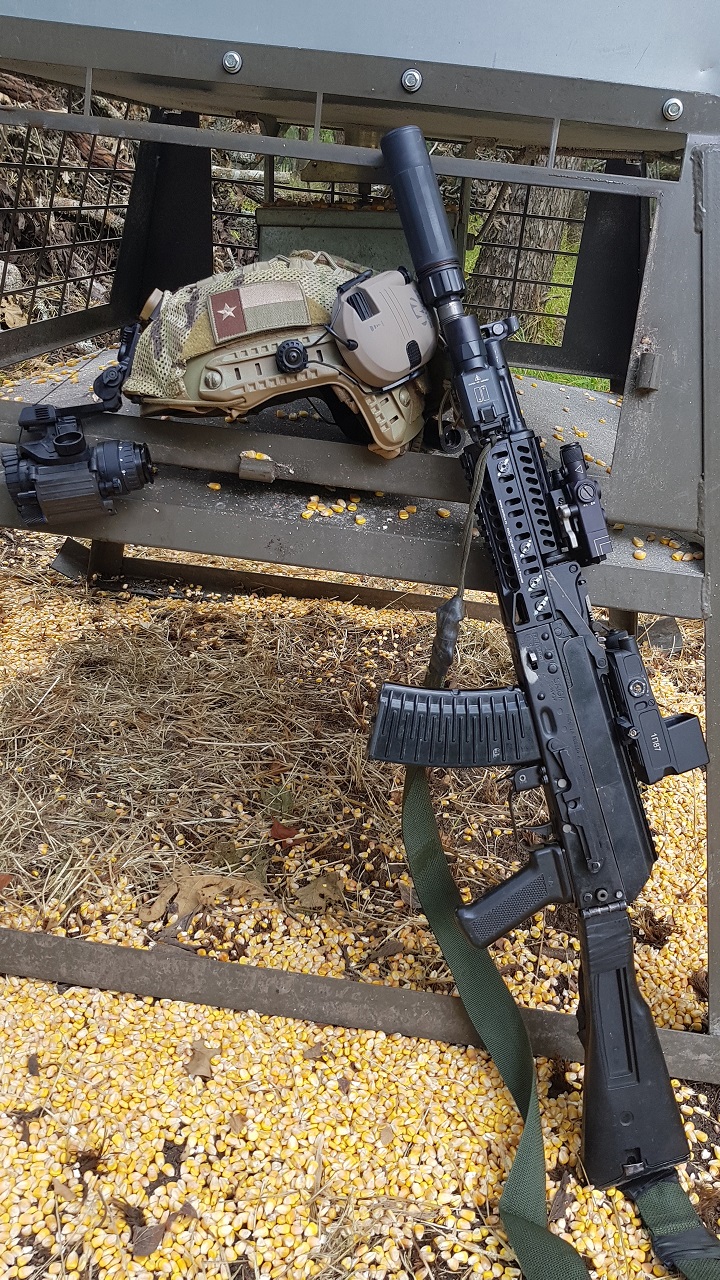 I have to say I am very impressed with 1P87. It's a great red dot, reliable and has been holding zero since it's been mounted to B33. I enjoy the flexibility of being able to remove the ZT310 magnifier for hunting but still have it for range use and plinking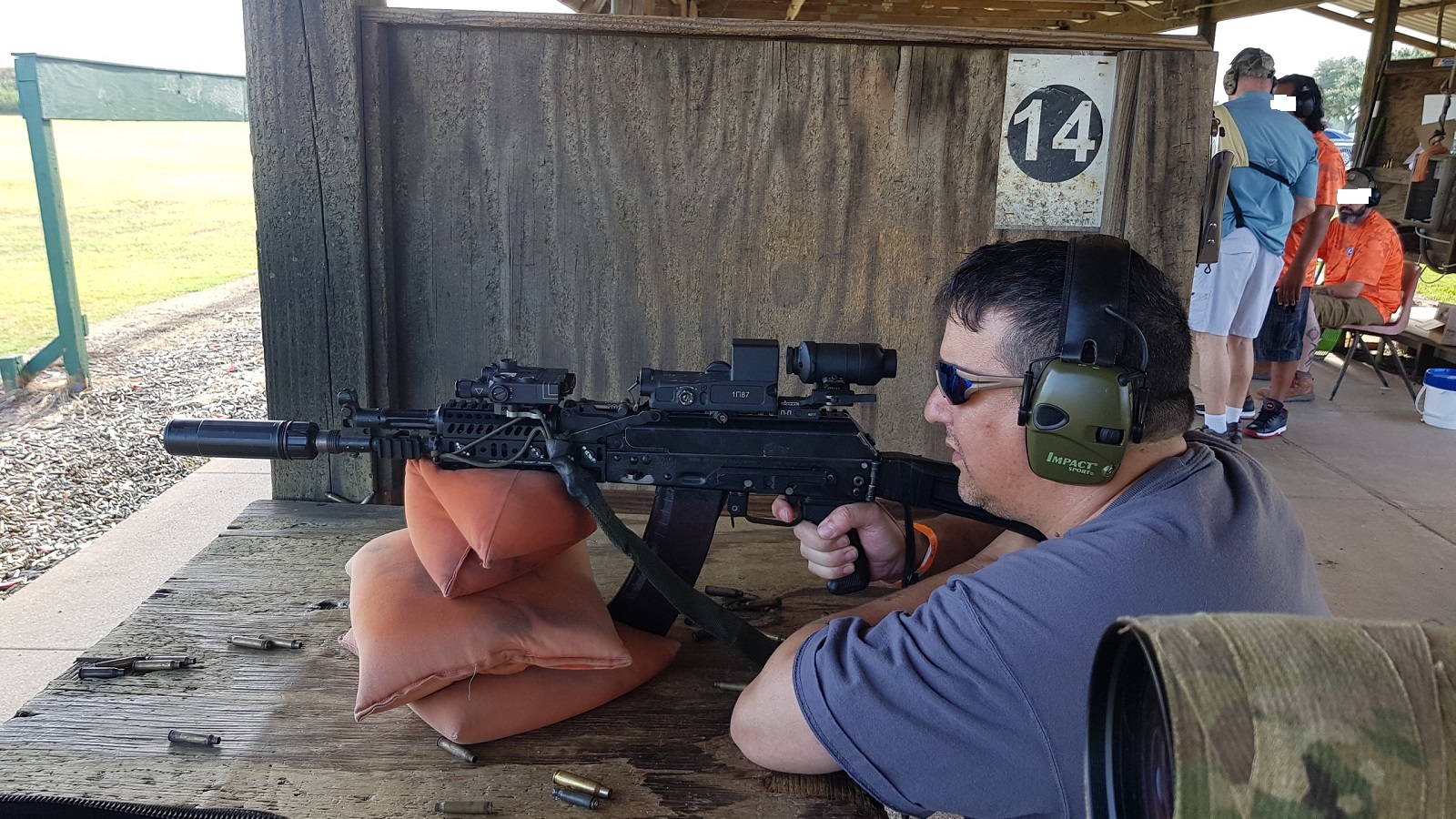 1P87 shown with the Jupiter 3x magnifier on the ZenitCo B33 rail, AAC Mini 4 and the super handy 25 round mag done by Bad Element

1P87 on the Jupiter short side mount. This mount is not intended to be used with the 3x magnifier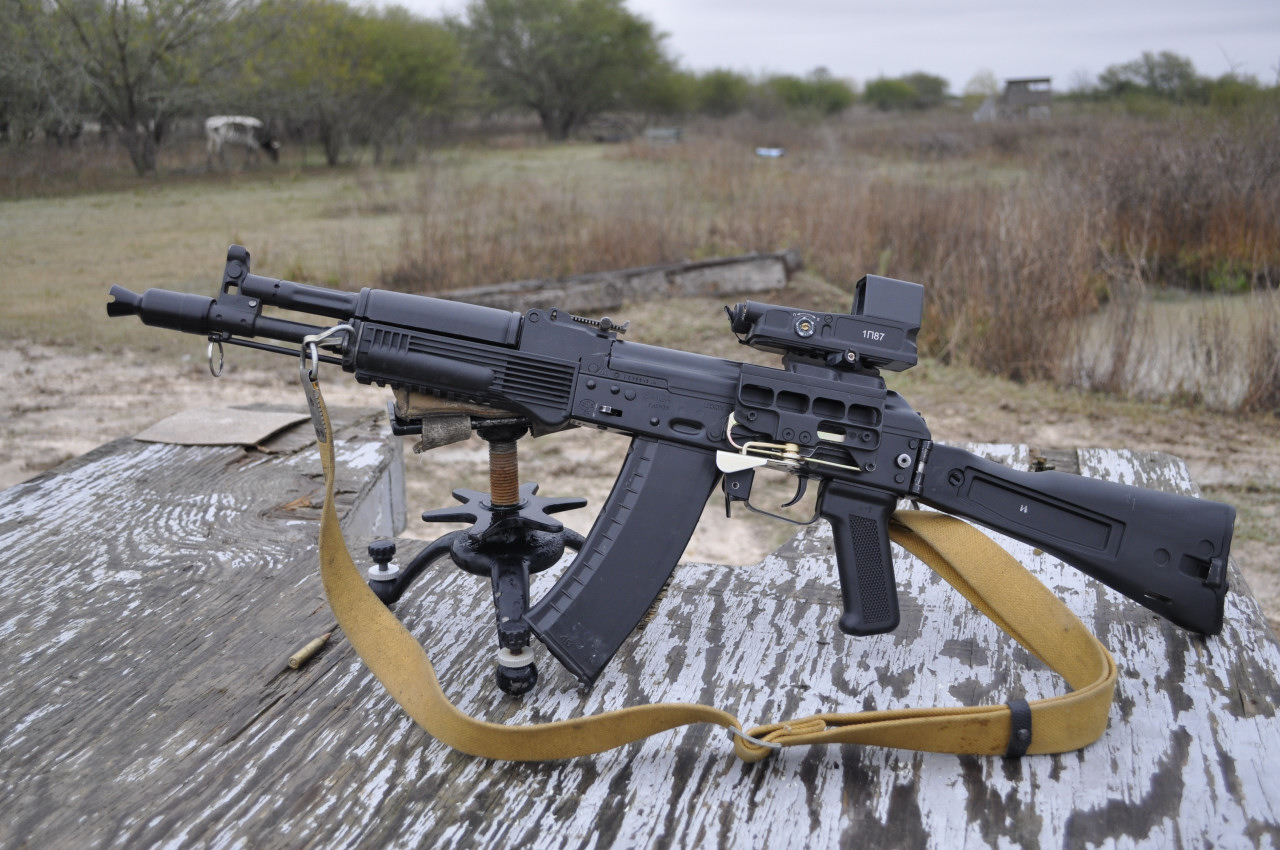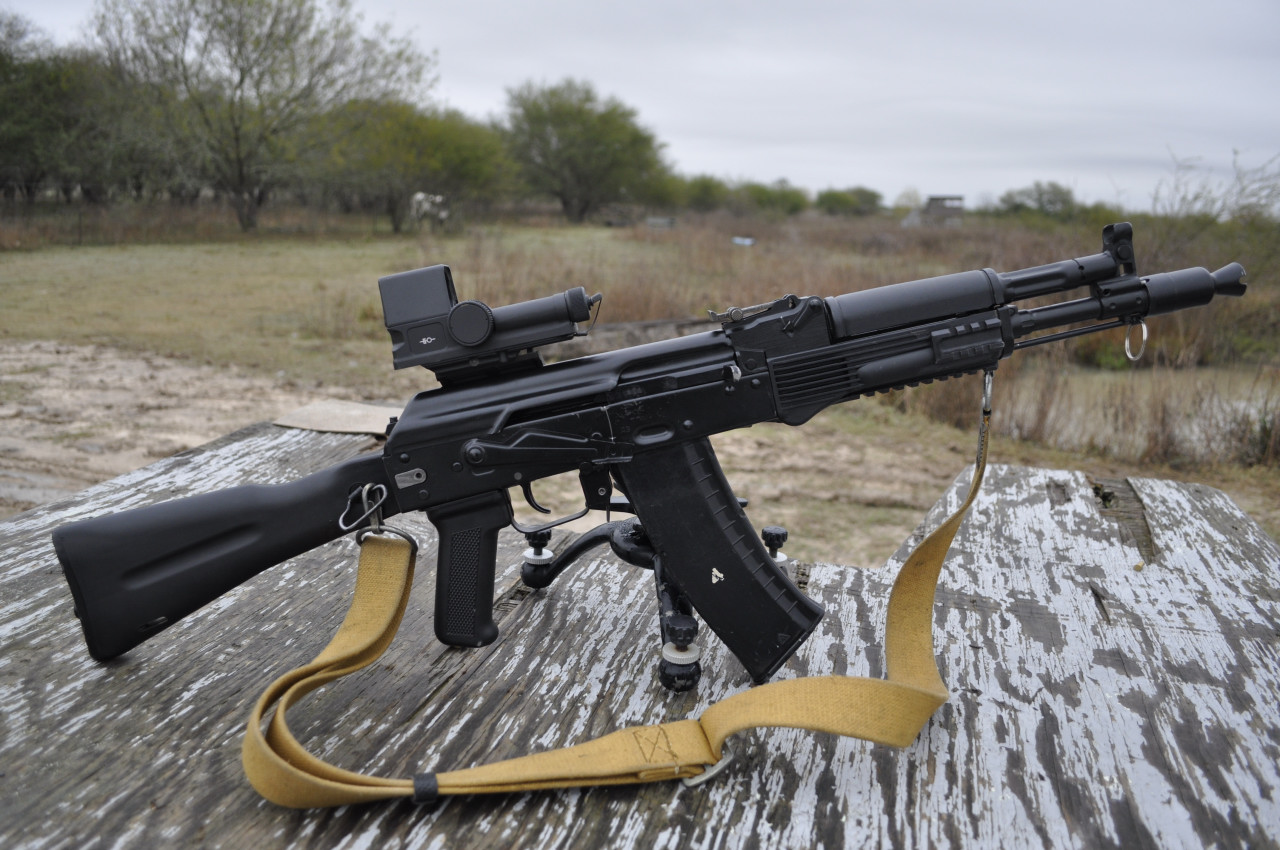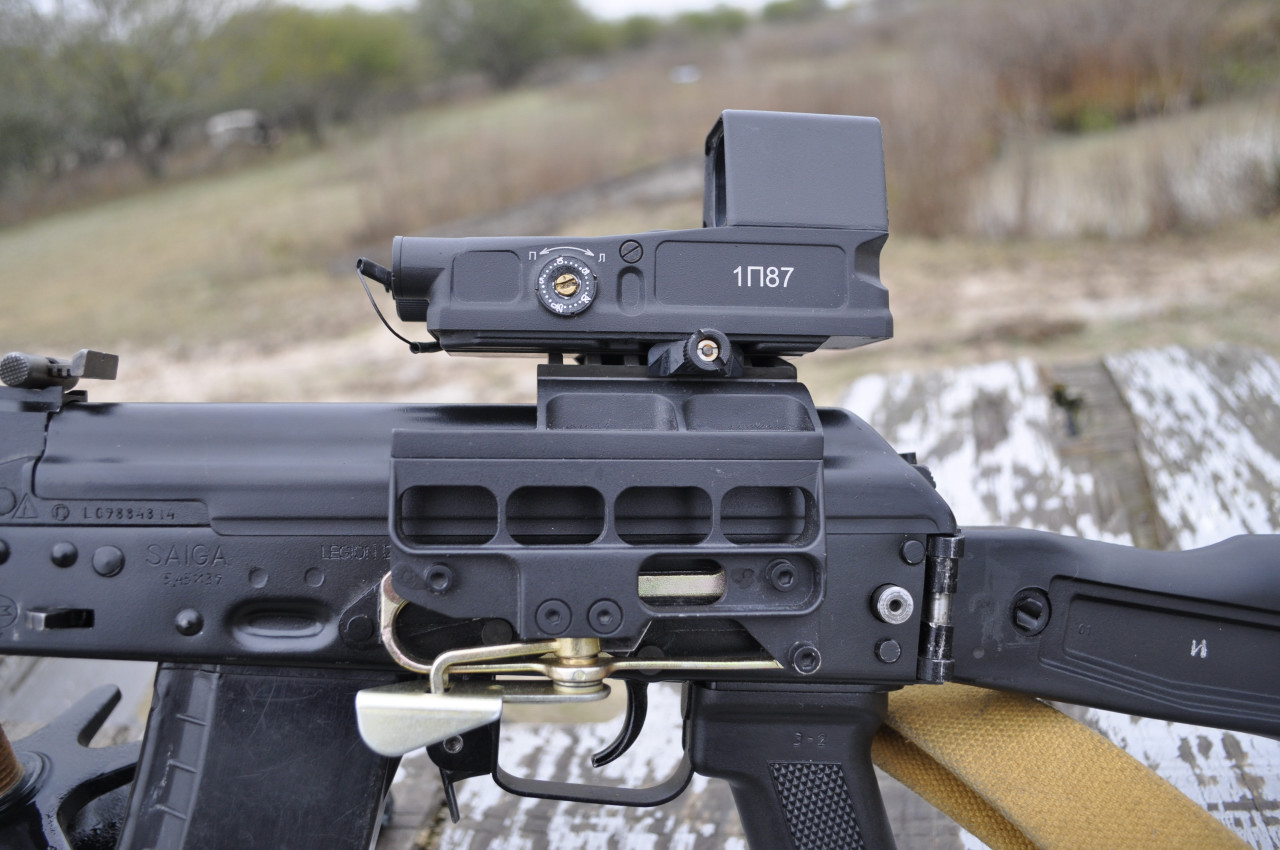 Both 1P87 and the ZT310 3x magnifier will fit on the long Jupiter side mount or B33 topcover (TWS and similar should work as well). This long Jupiter mount is very similar to the Alpha side rail mount and is a quality design

ZT310 is QD from it's mount but the mount is not QD from the rail
To be honest I am not a fan of the QD mechanism of ZT310, and I feel like the throw lever is too light and too easy to bump which could cause the magnifier to get lost. It mounts in place consistently and doesn't affect POI but I'm not a huge fan of the QD portion of the mount. I haven't found a good way to lace the throw lever against accidental bumps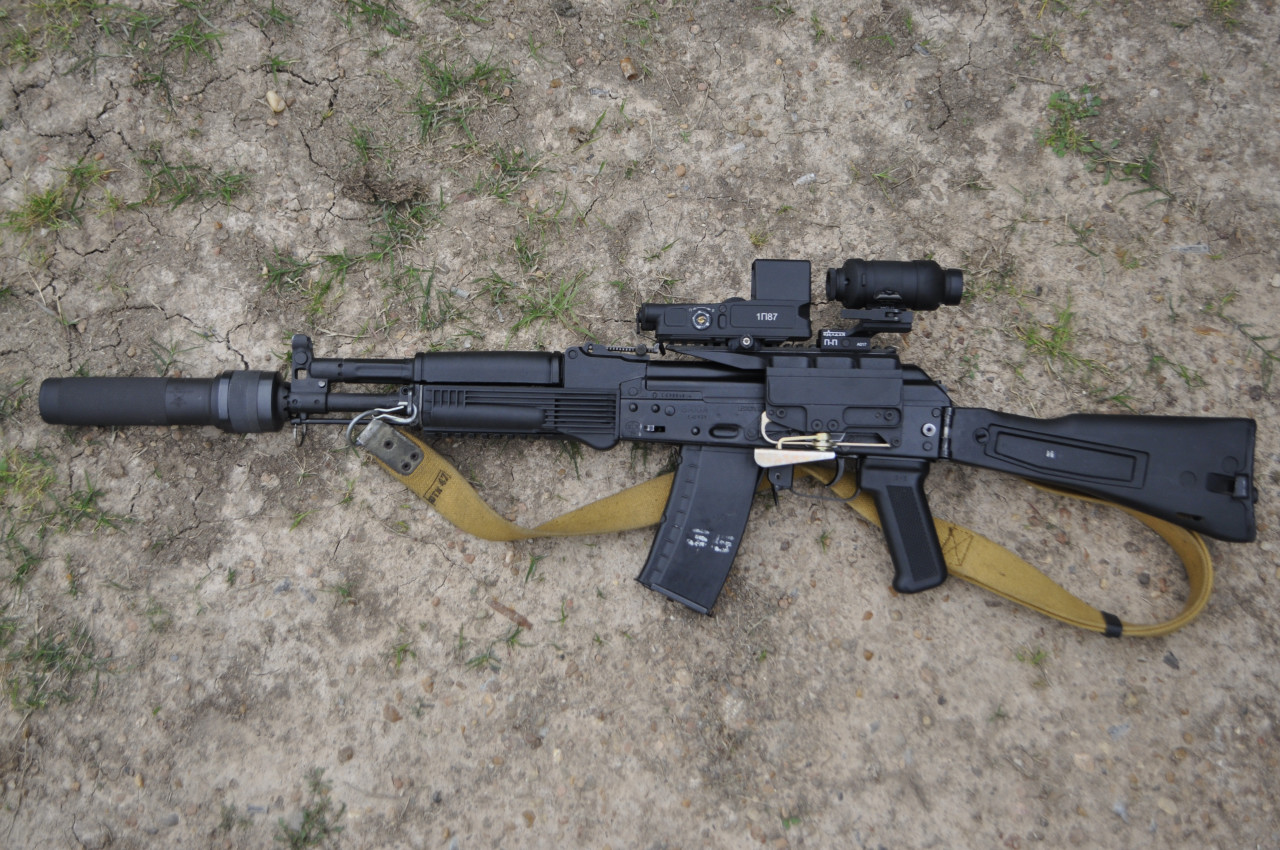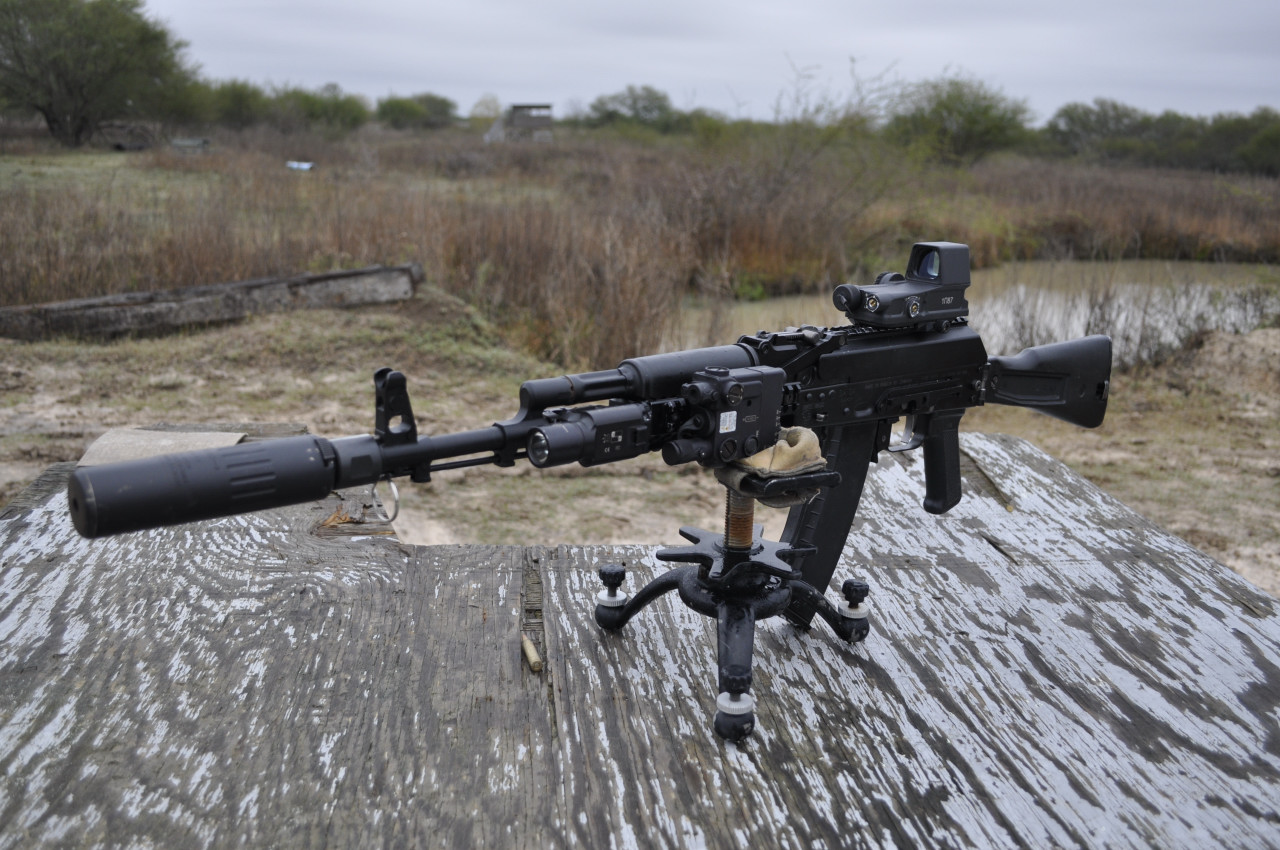 Elevation control. I find this tricky to do by myself due to the angle of the screw driver and how soft the clicks are. Not the end of the world but it takes a little getting used to. Also shown is the AA battery cover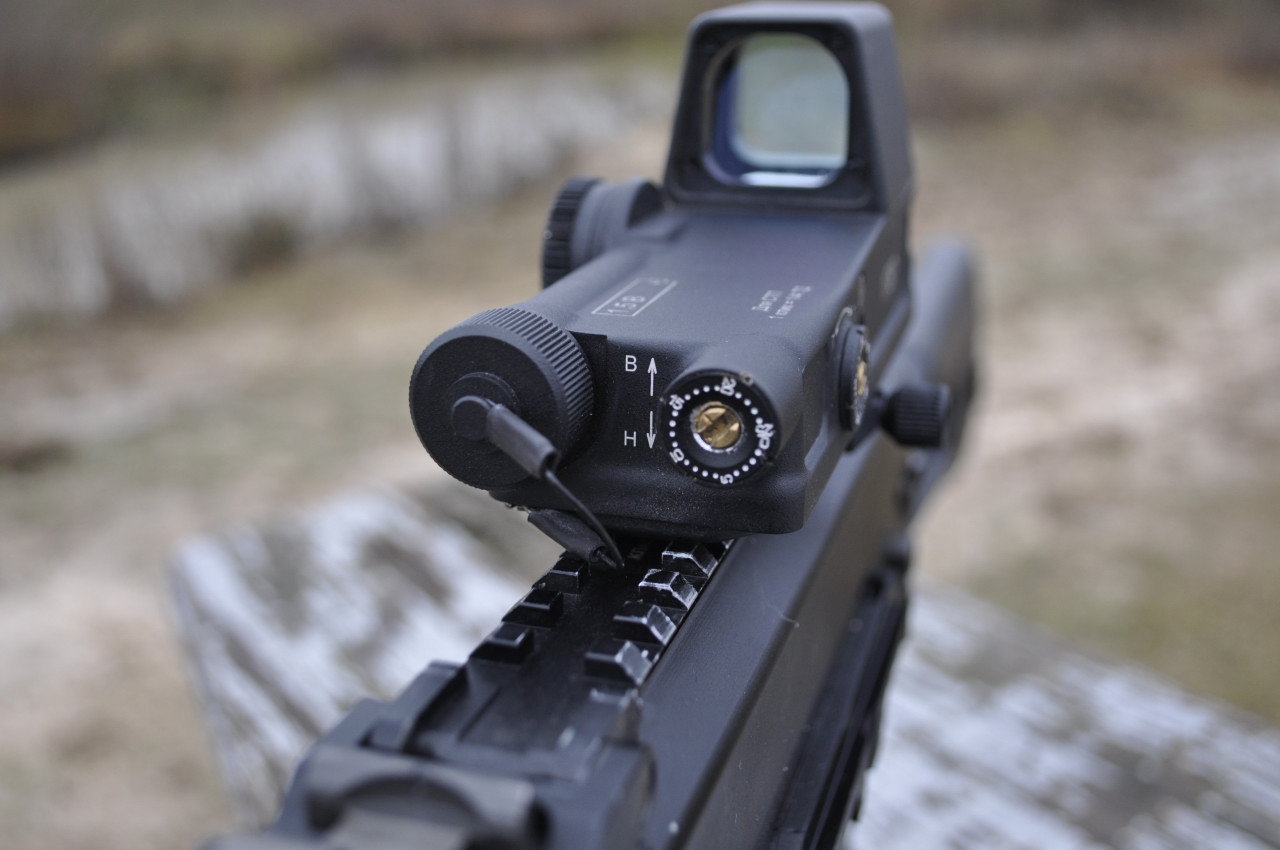 Windage control is easy to reach and simple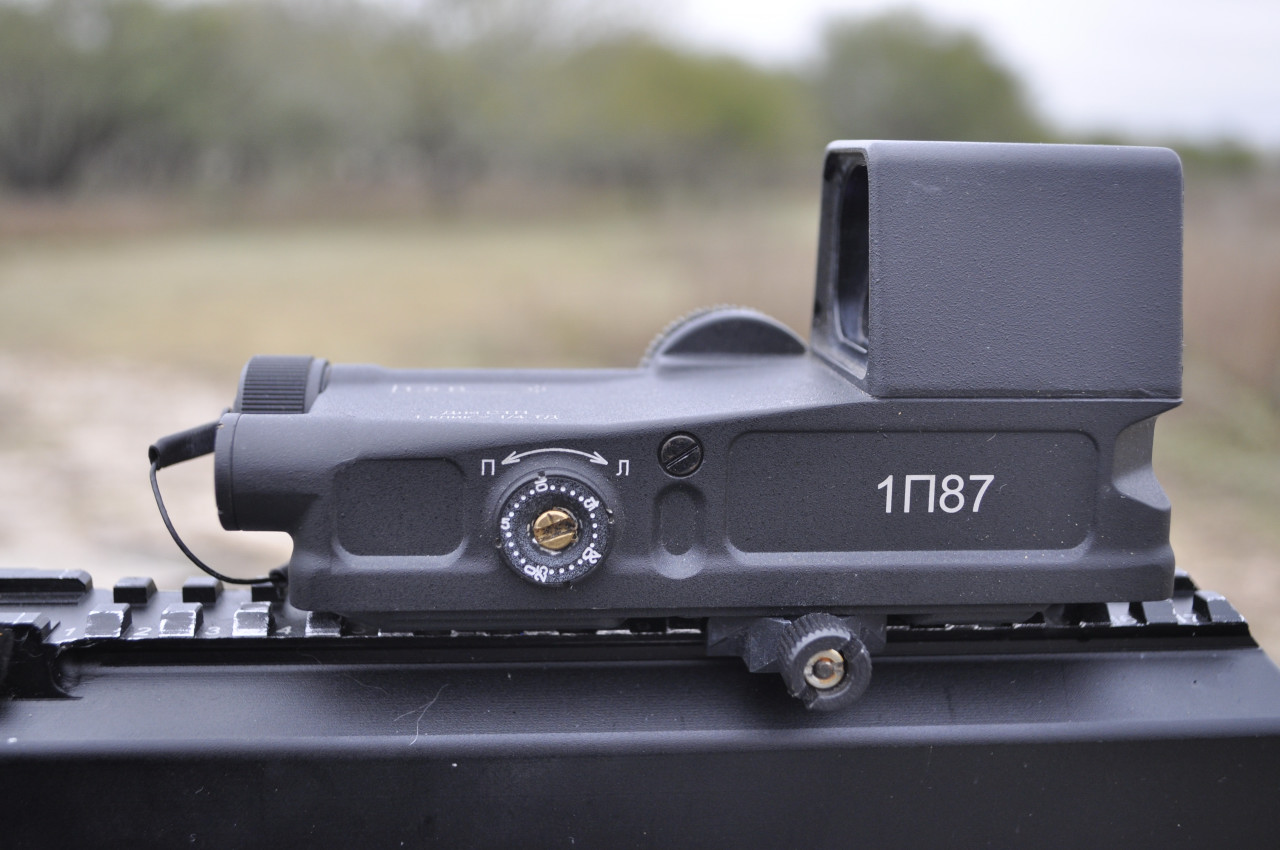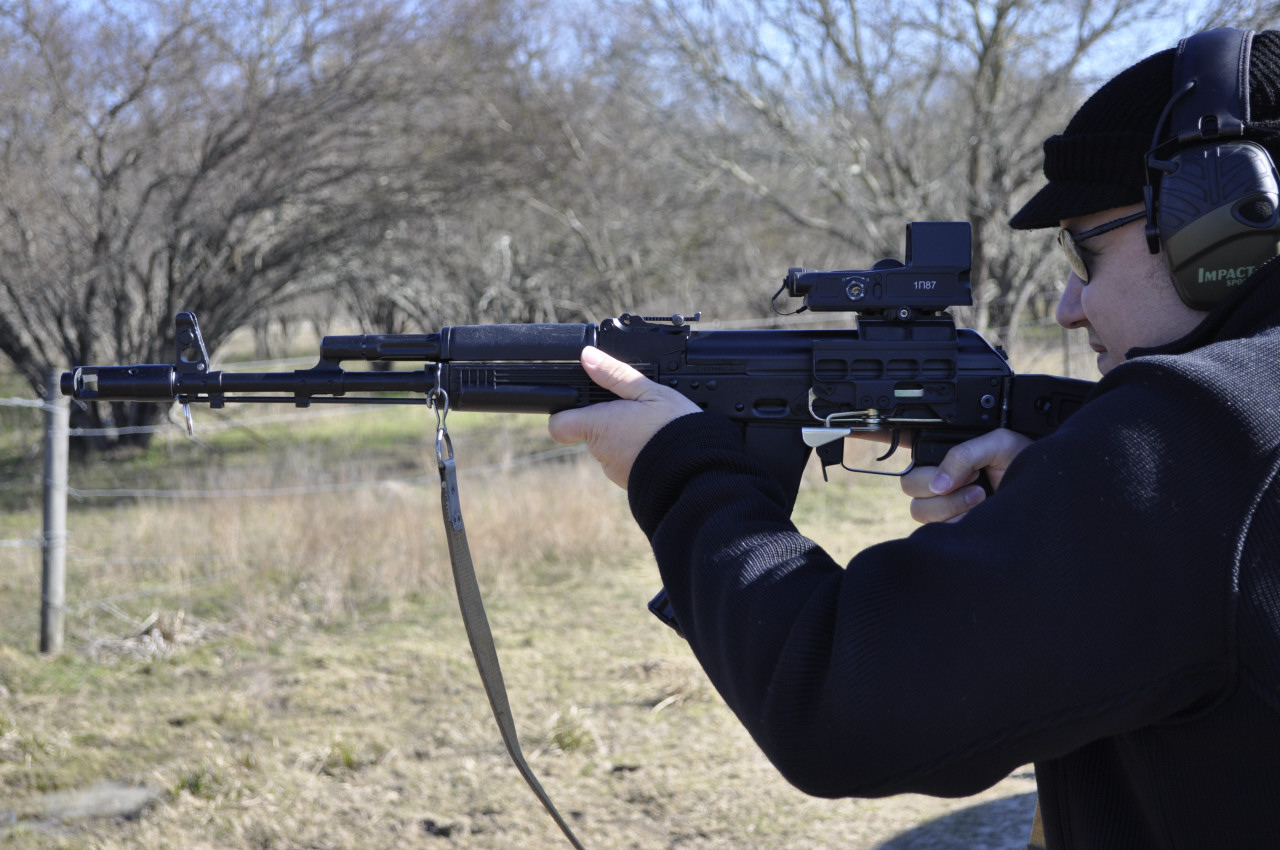 Both versions of the Jupiter mount will block the irons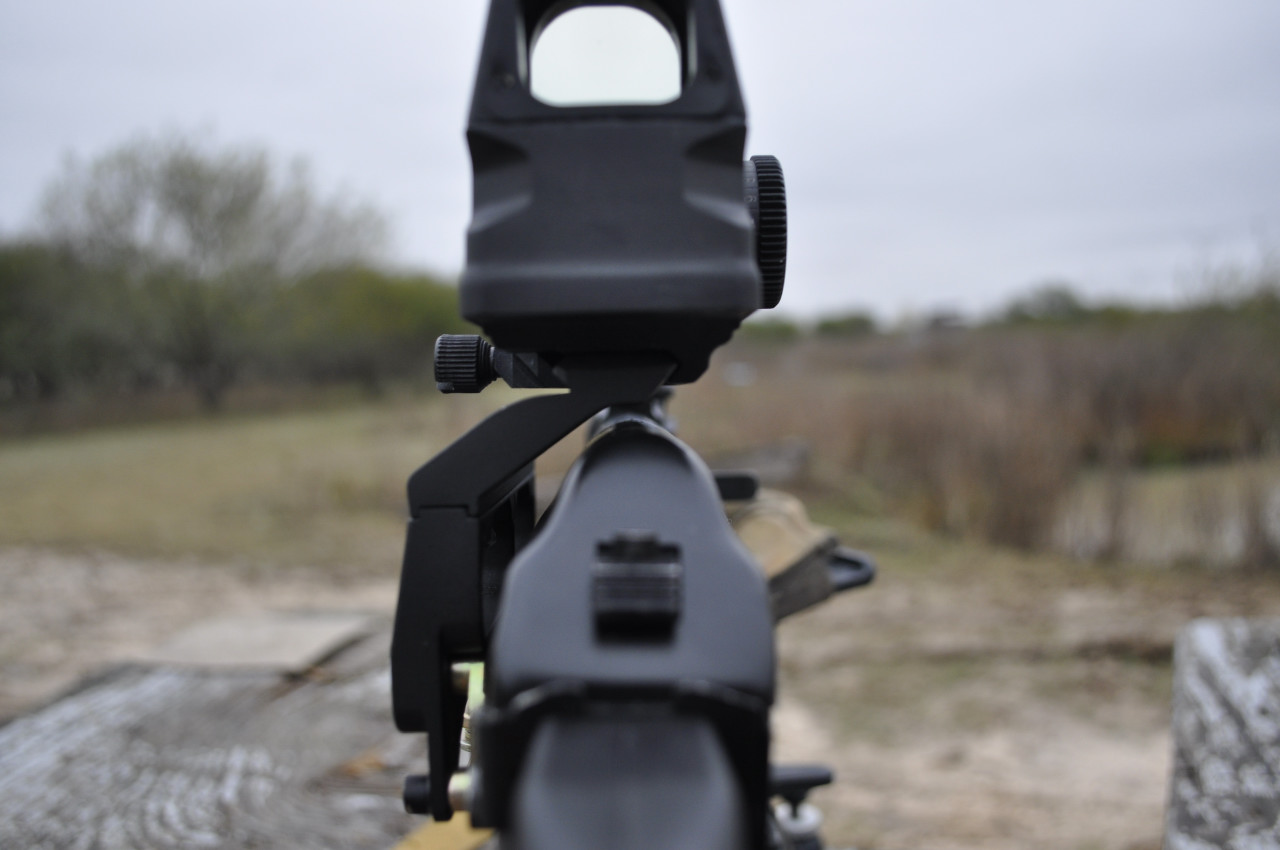 The model I have has the military reticule though I am not sure if this is the only military version. There are other options for PK120 and PK130 and perhaps the military uses those as well, it's not clear on that point yet

Mine appears to be calibrated for 7.62x39 due to the spacing between the dots. It seems at first glance to be too far apart at 100 to give the 5.45x39 400m zero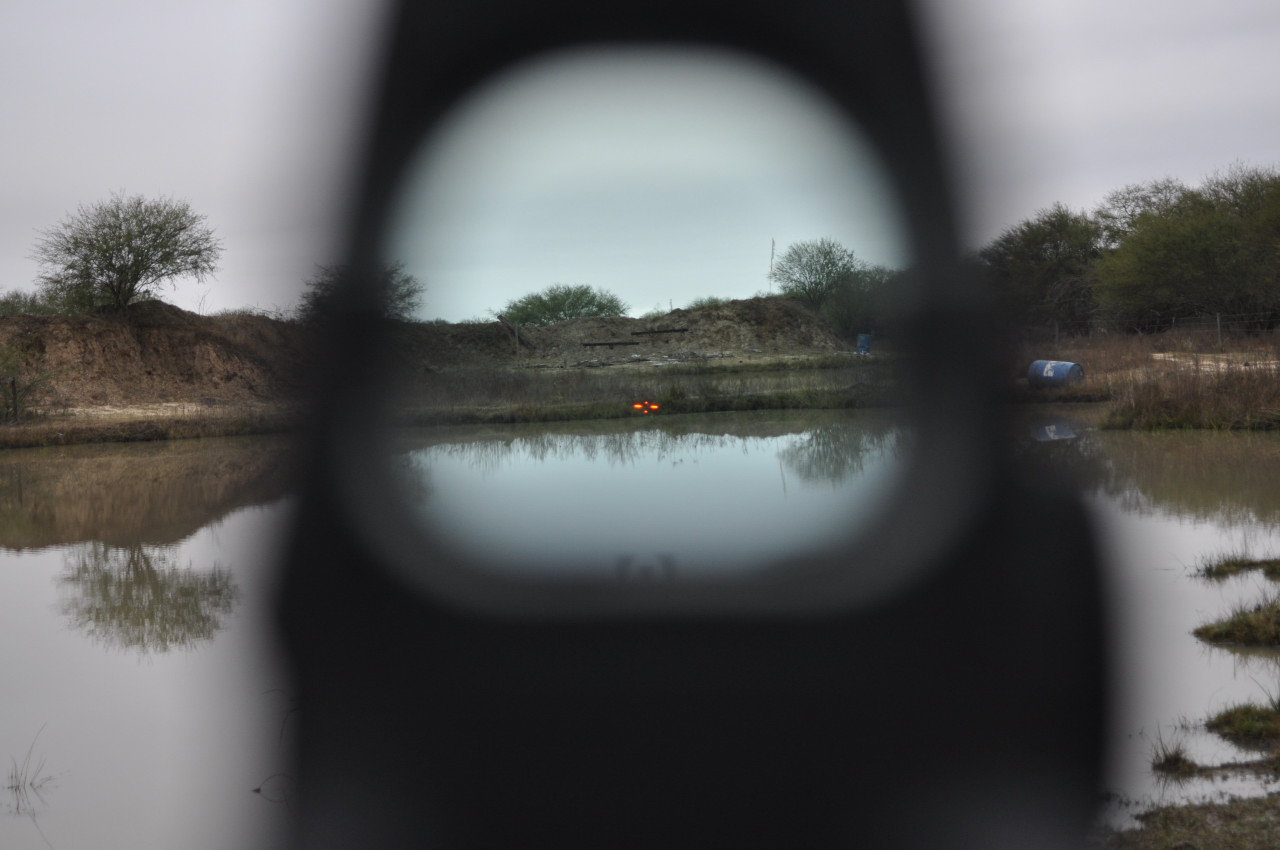 From Bear Optics:


With 1P87 mounted this far forward B33 will not open fully but you can still remove the BCG to clean the weapon while still having effective eye relief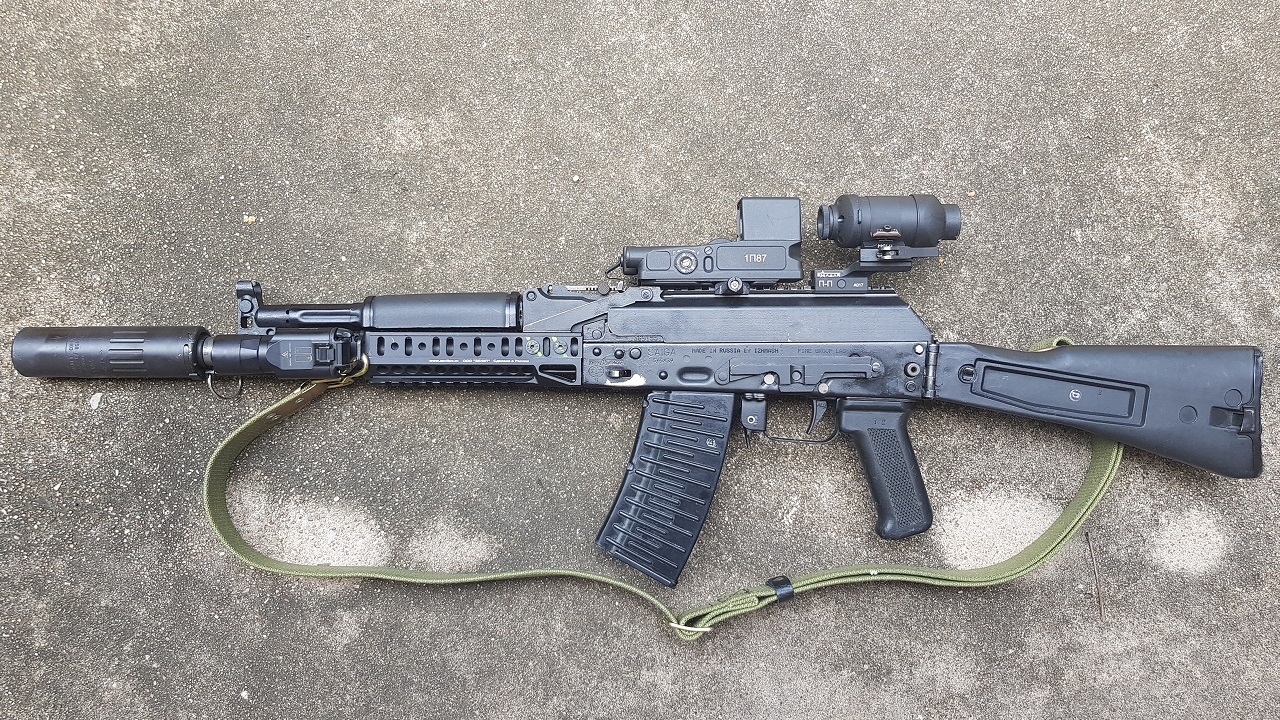 As a CQB / general configuration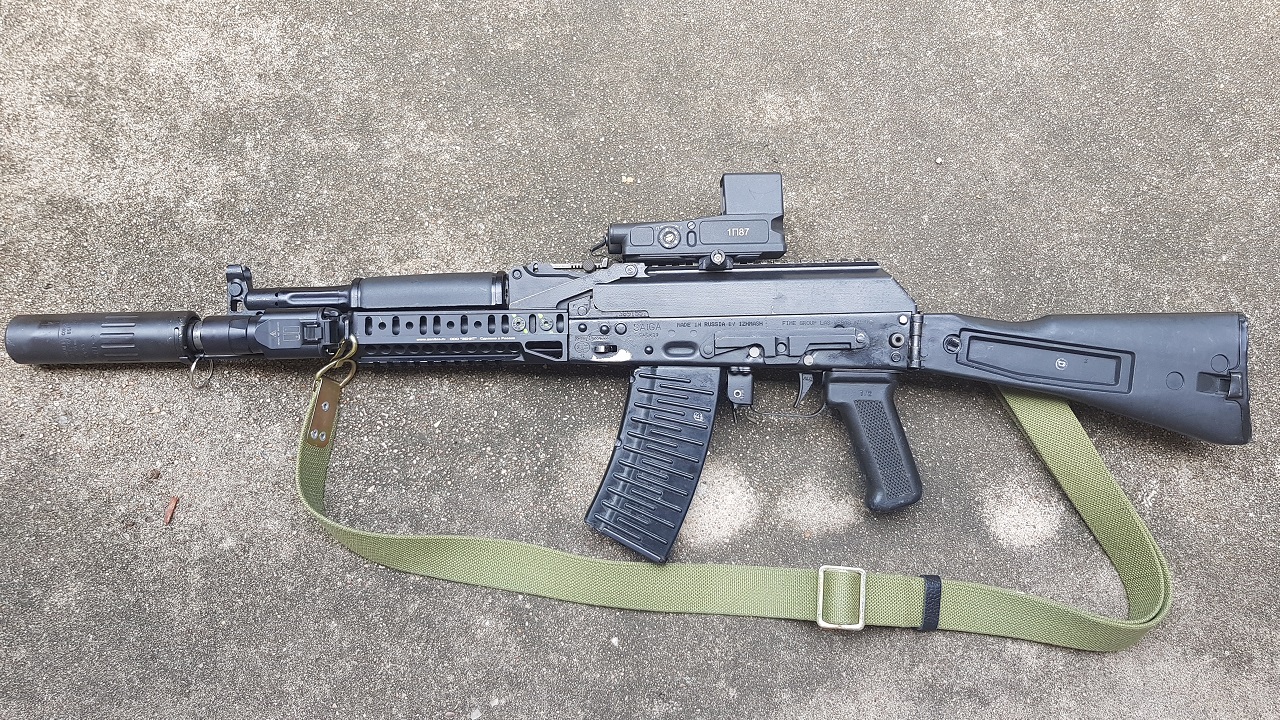 1P87 is NV compatible and has two or three settings that work. Shown here with PVS14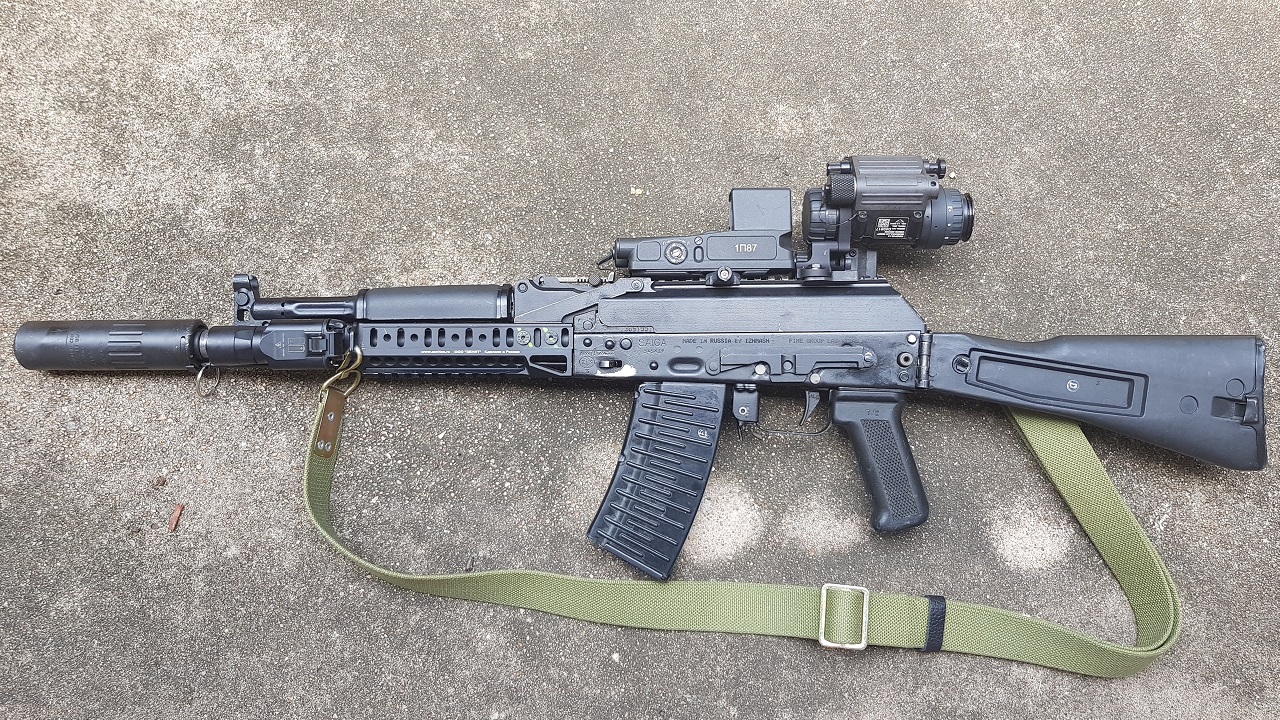 At higher brightness you can see the dot for longer range shooting but the two horizontal bars work fine for closer work. This is what it looks like when shooting passively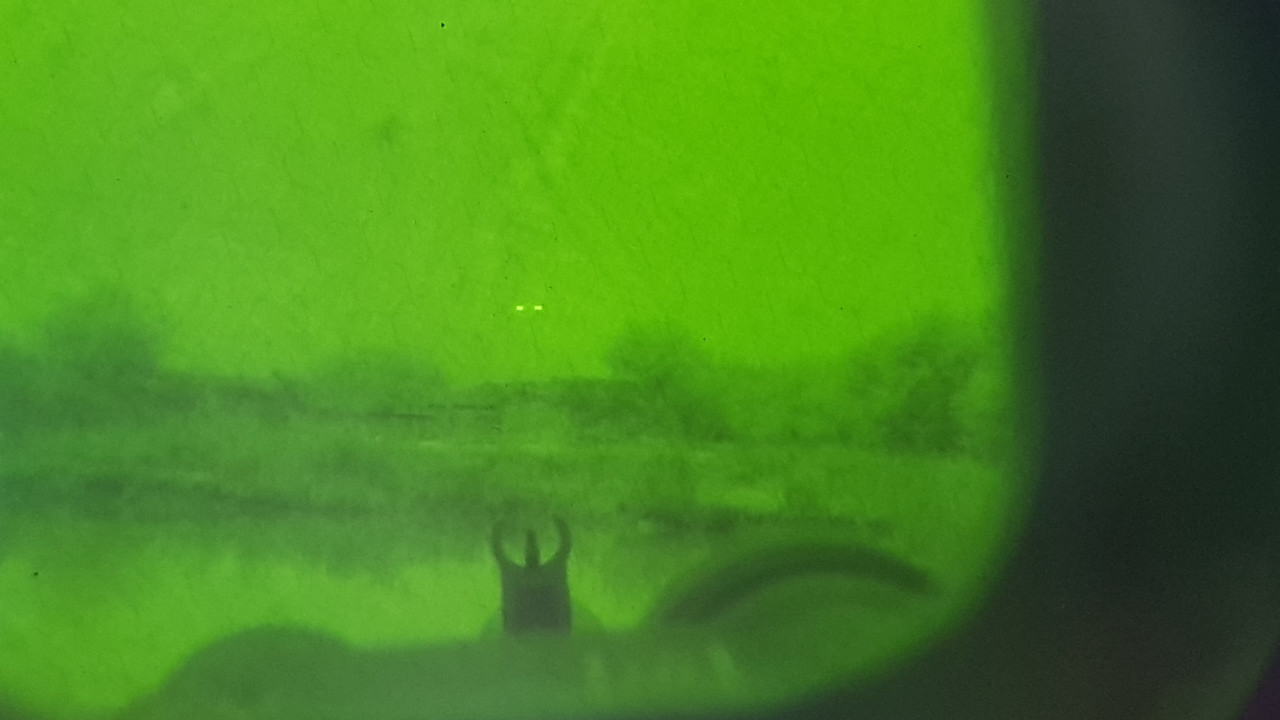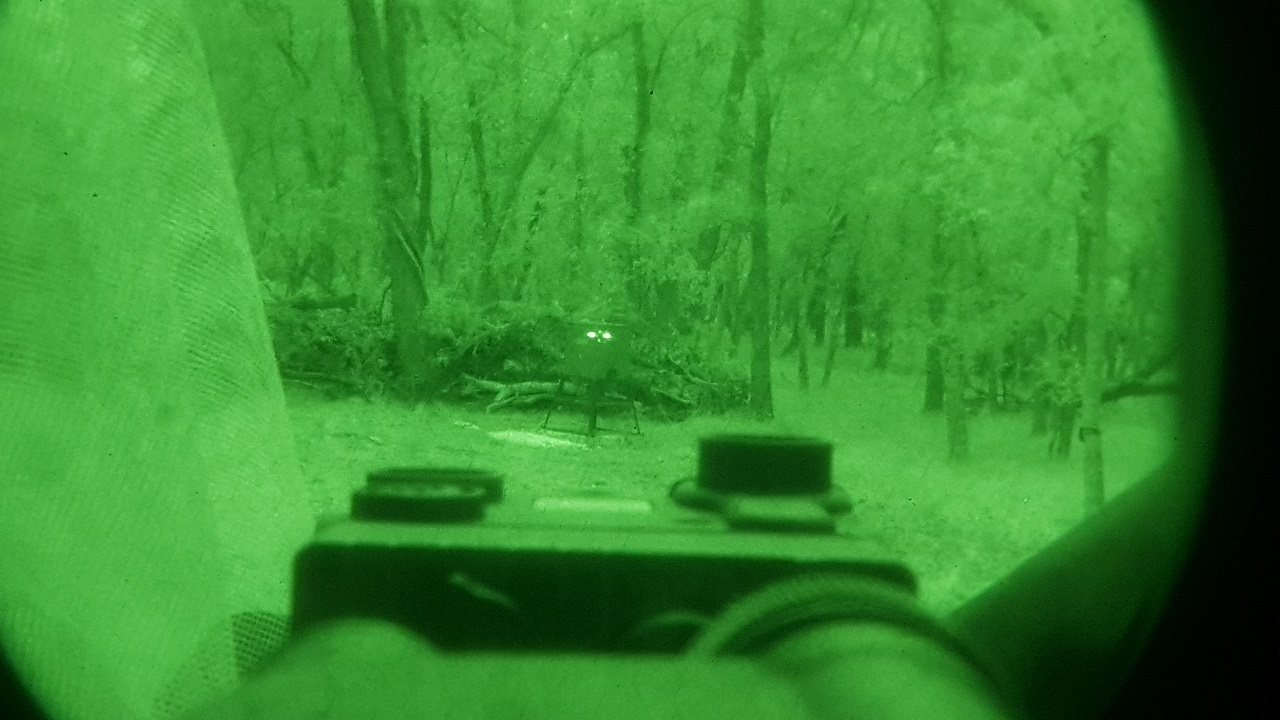 Bottom view of the short Jupiter mount. This is a really standard design and well made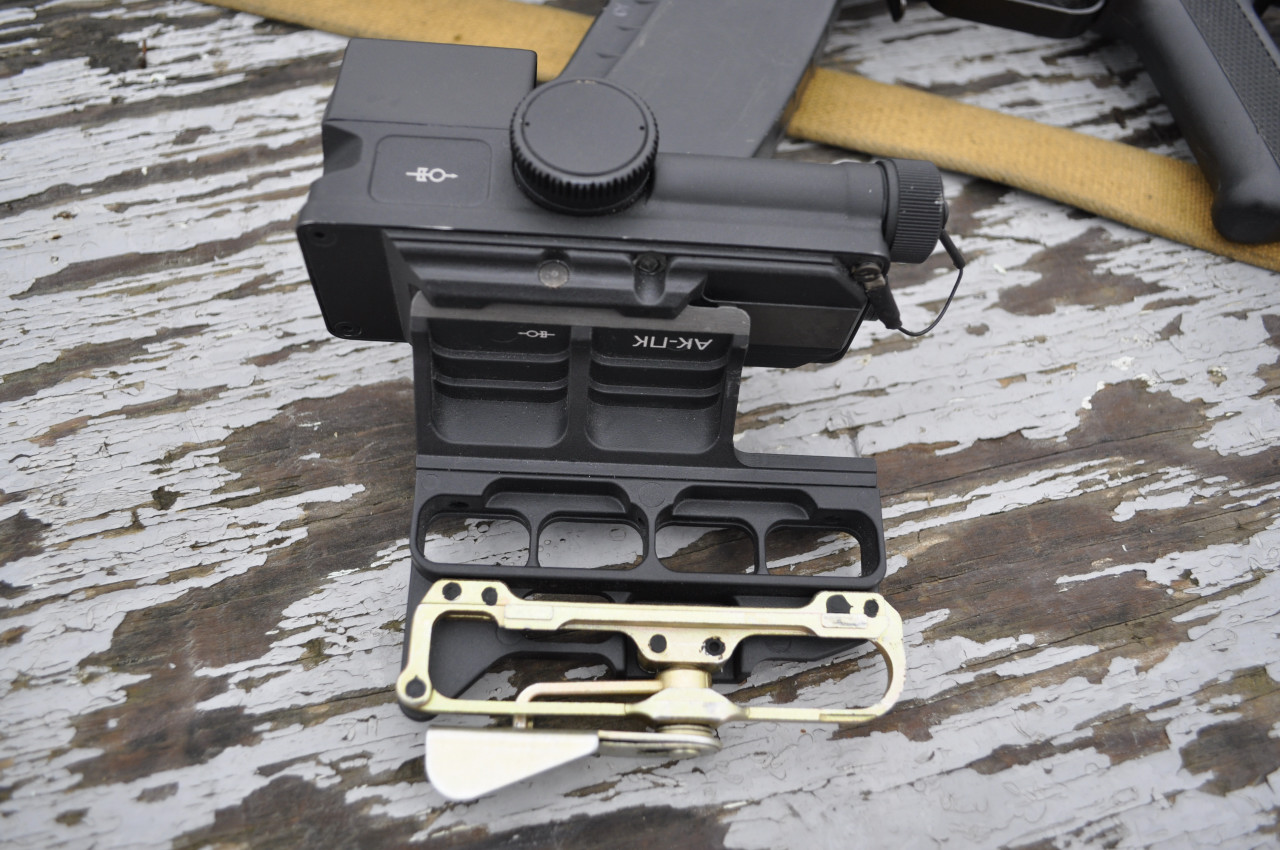 1P87 takes standard AA batteries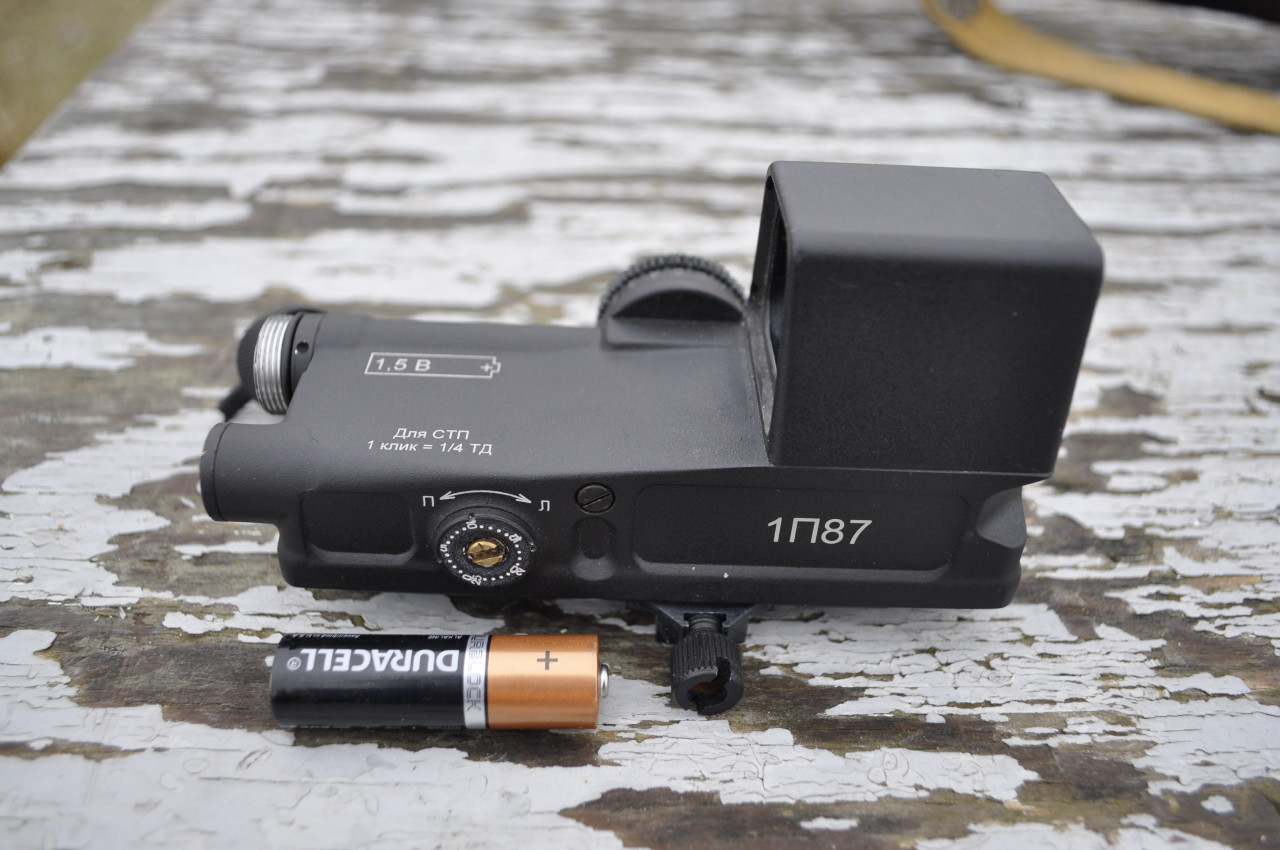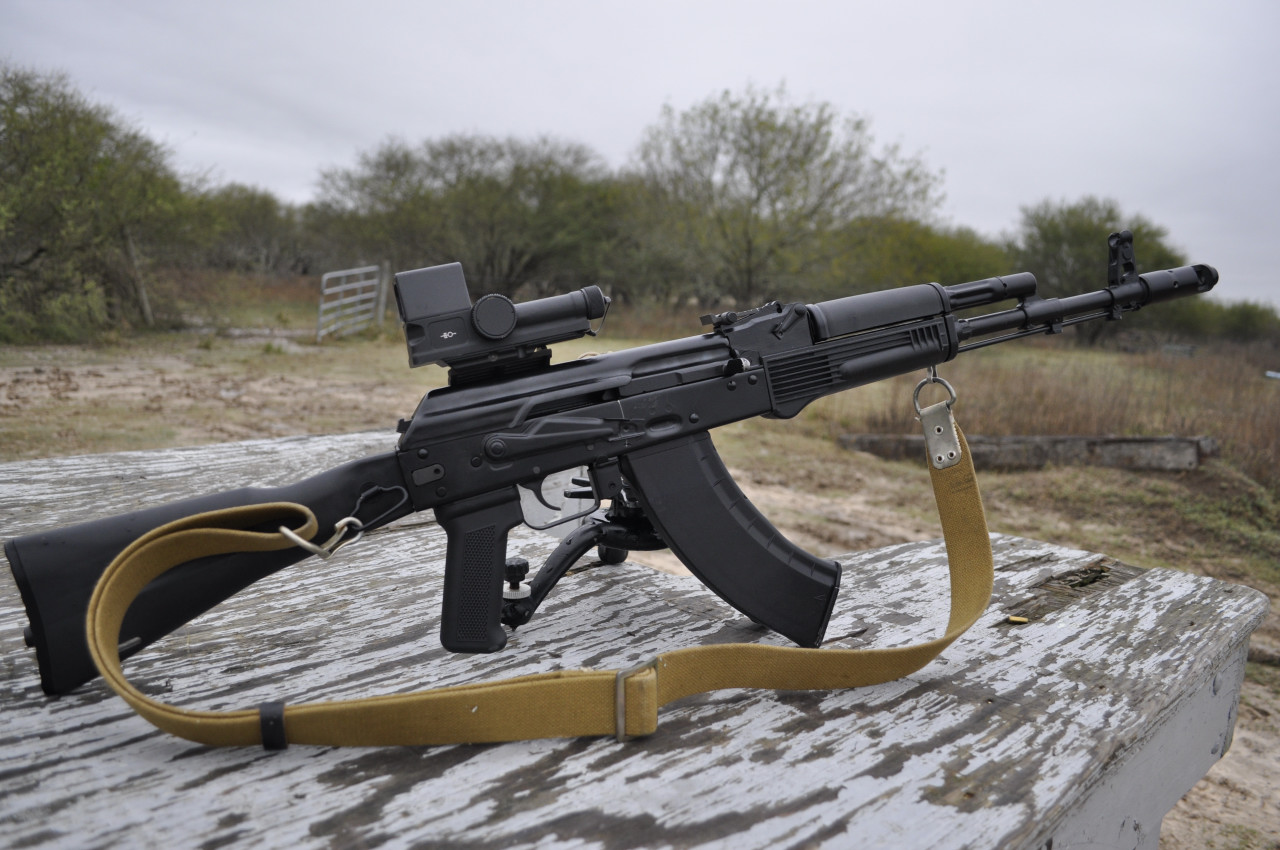 I was originally going to use 1P87 on the AK103 but decided to move it to my 5.45 hog rifle and am glad I did. It's a handy package on the AK105 but I did enjoy it on the 103 with Dead Air Wolverine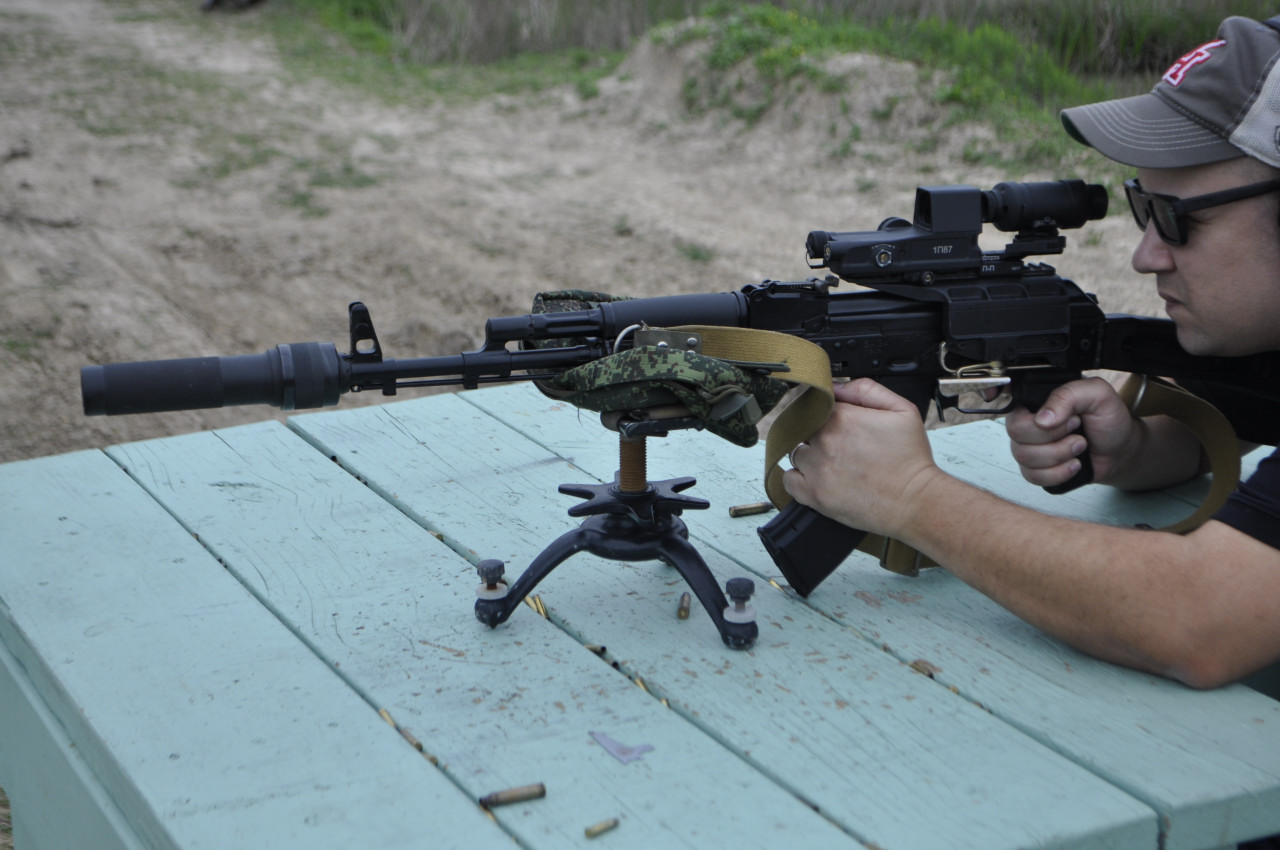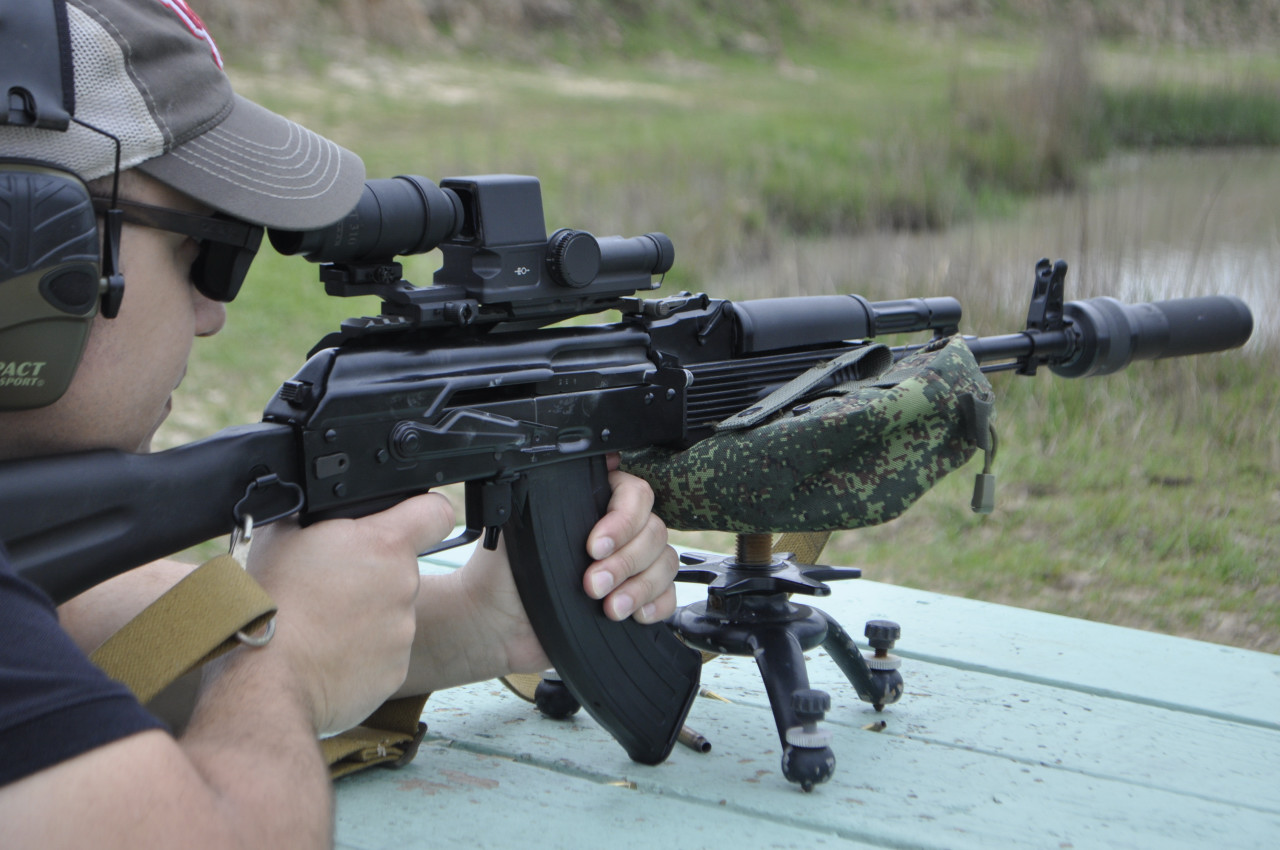 A bit more information is here at
http://www.ak-info.ru/joomla/index.php/devices/9-optics/216-1p87about

1P87 does seem to be quite prolific in the Russian military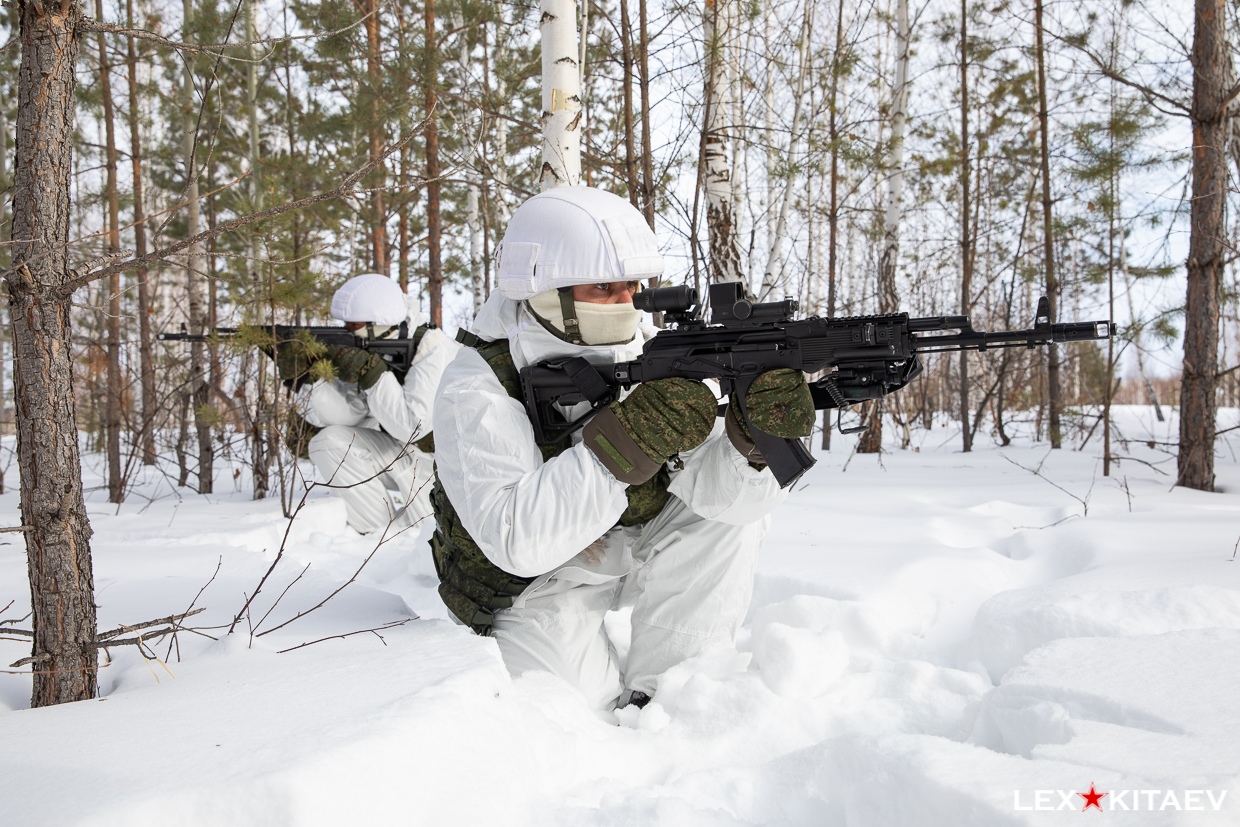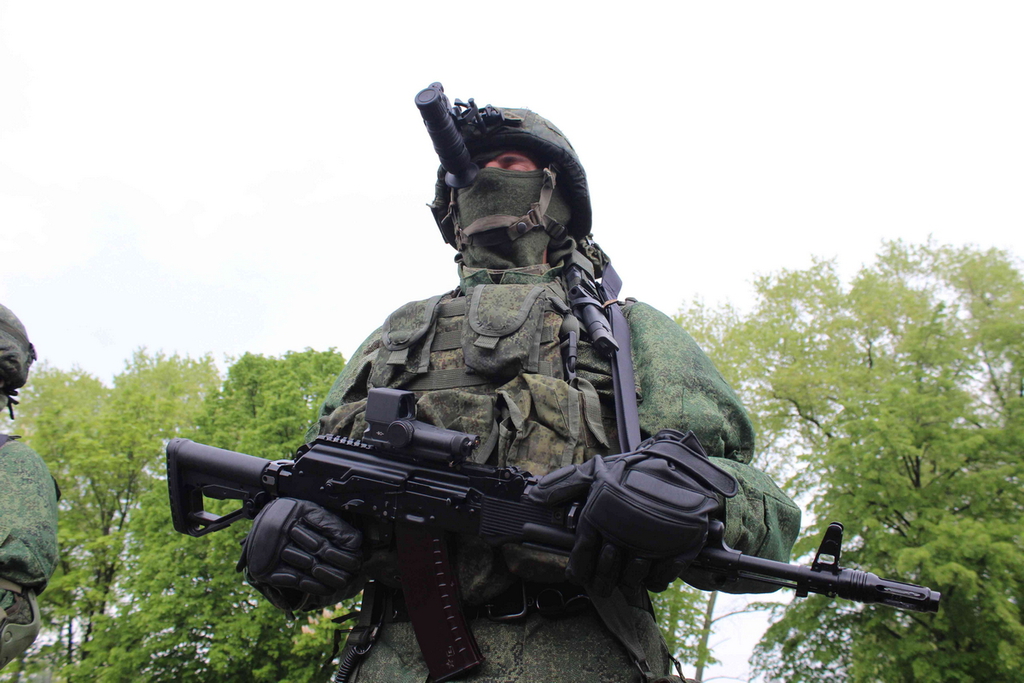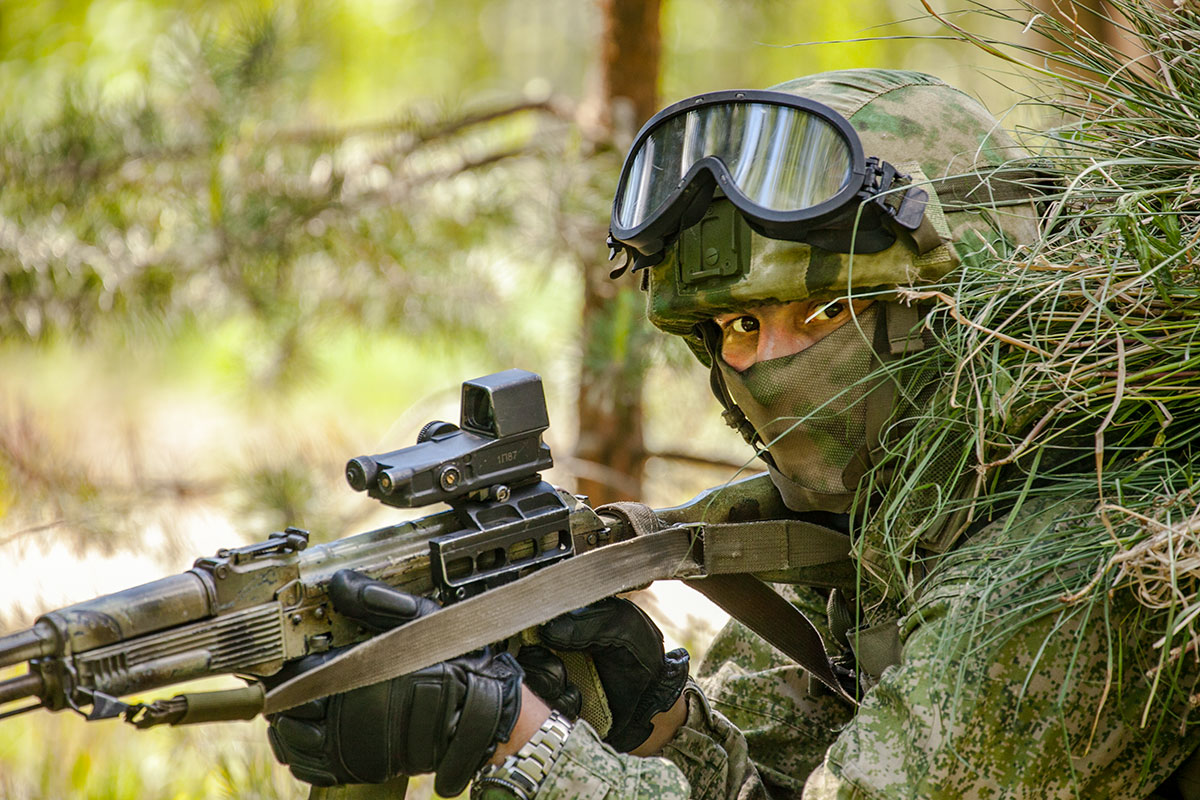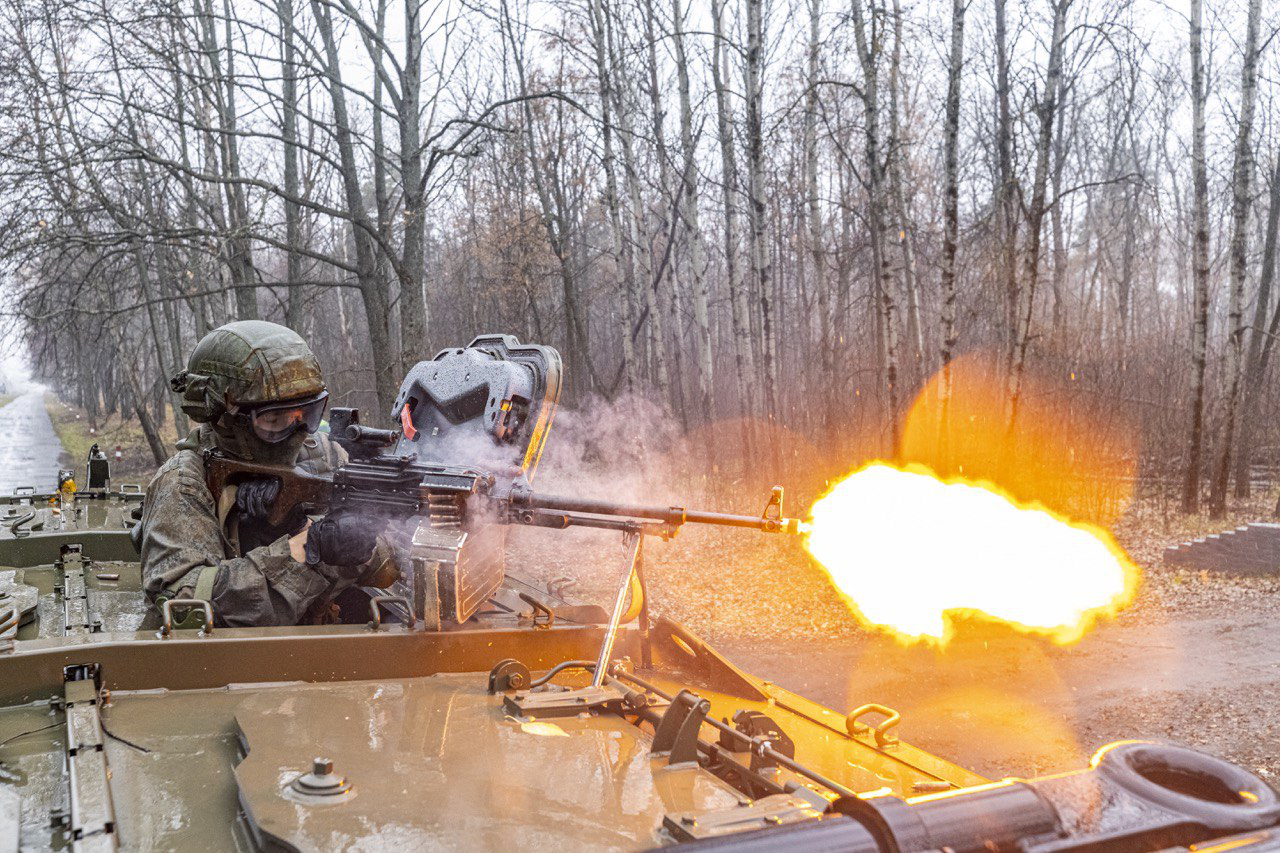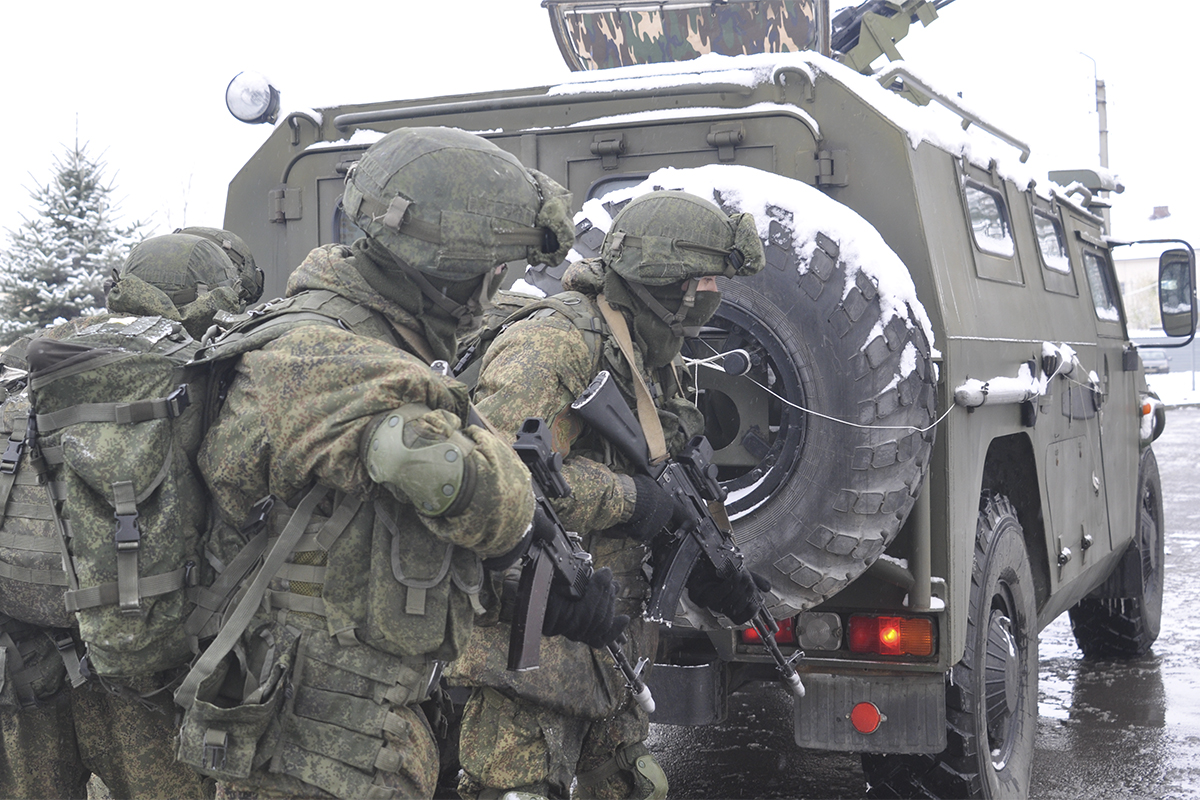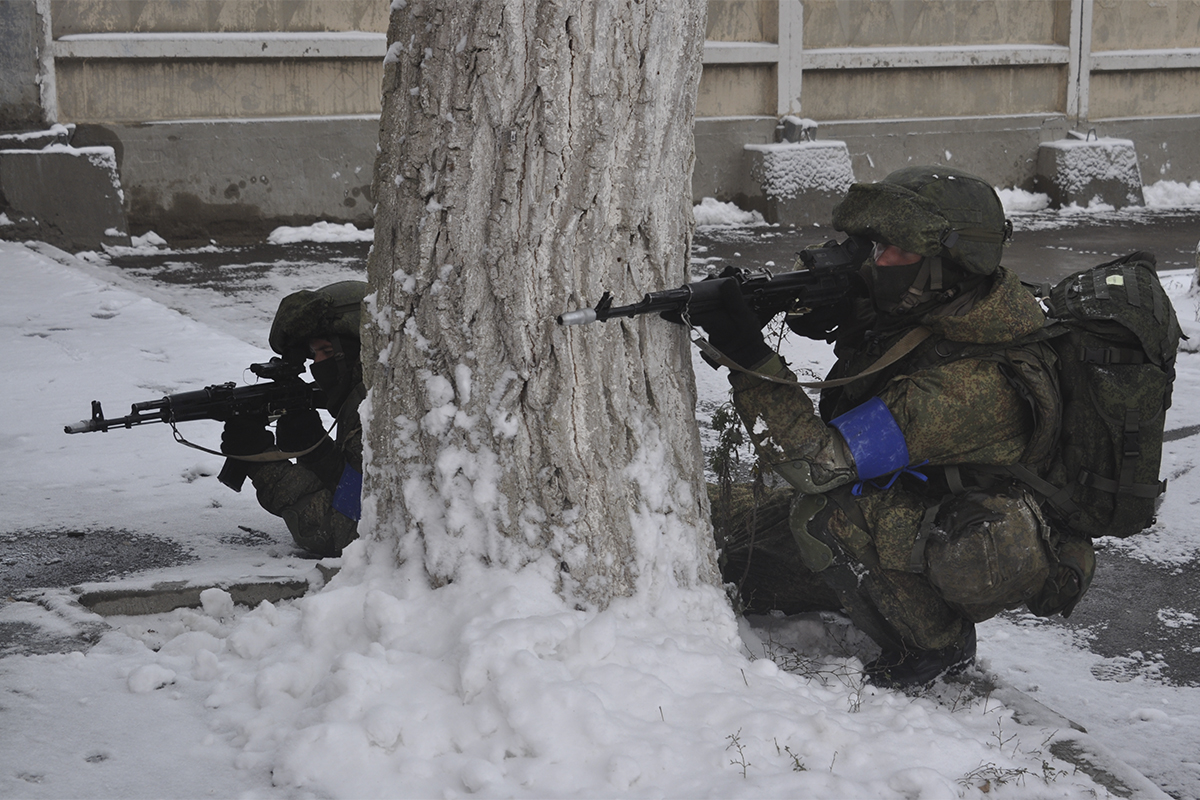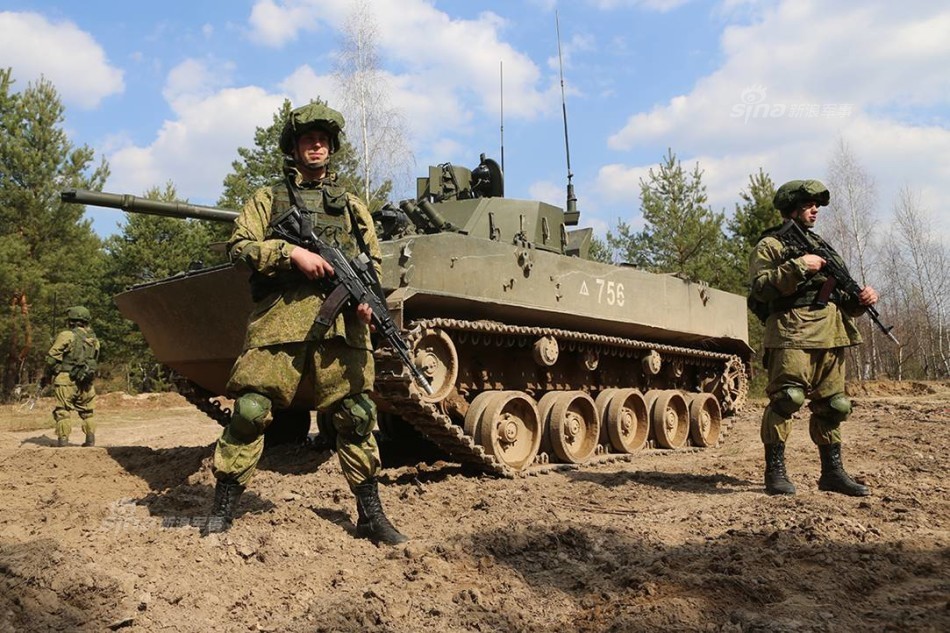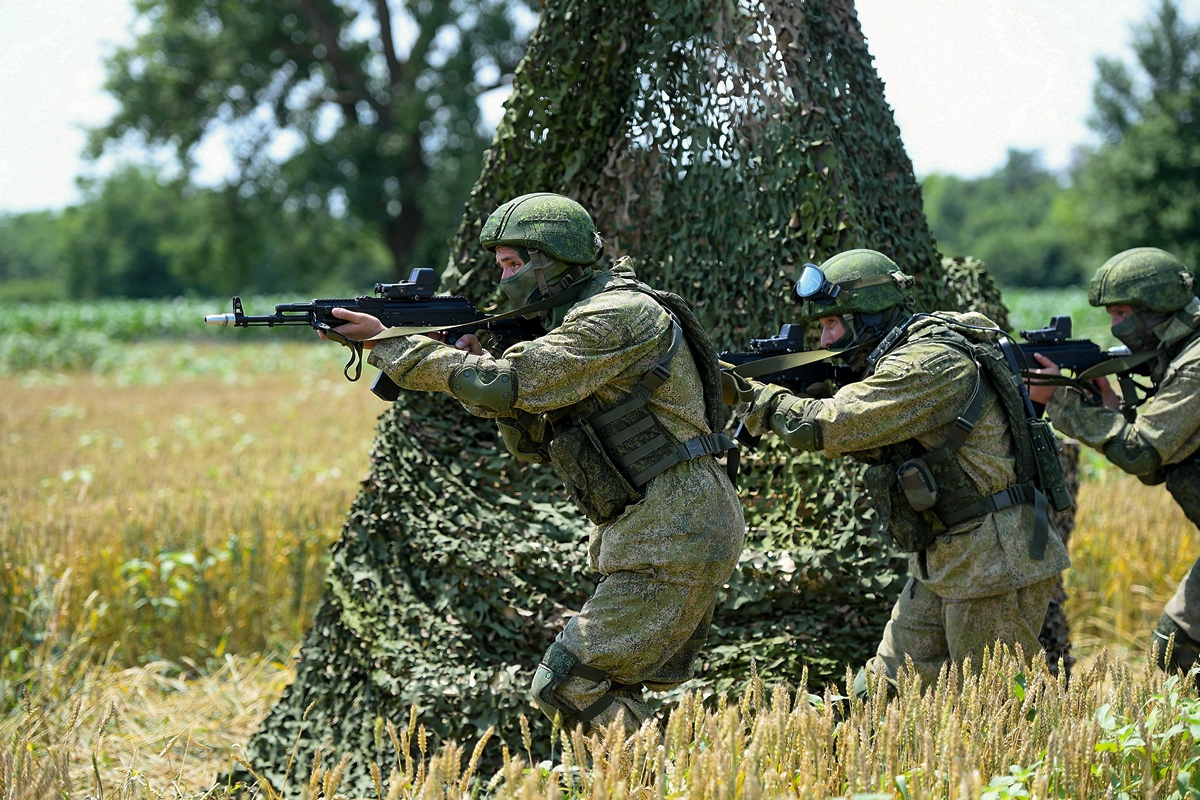 1P87 has been seen in Syria according to Russian military forums. Photo credit lostarmor.inof

1P87 in a training exercise in Pakistan

Here are a few photos I have discovered from a Russian forum as well as the Jupiter JSC marketing photos