Like the prolific AK itself, there are almost as many ways to mount optics as there are different kinds of AK variants out there. Due to the wide variety of possible combinations it isn't possible to give an in depth review of them all but in this section I'll try to cover what I have first hand experience with and add thoughts on products or systems that are on the market. If it is on this page it does not necessarily even mean it is a good product but again I think it best to reference what is available.

***
Please note I have no affiliation with any company that I've linked to
and generally make no recommendations on quality or effectiveness. I try to stick with what I have personal experience with, however I think it's a good idea to at least reference what is out there. Google will help you determine what is a quality product and what isn't. I do not receive any form of compensation from any company referenced here, and do not receive any form of discount or preferential treatment. For example, I am a huge fan of RS Regulate but pay full price for everything I buy just like everyone else.
***

Generally speaking the main ways to mount optics are:

1: Mounting an optic on the side rail optic plate
2: Installing a rail over the top cover or replacing the top cover itself with a rail
3: Replacing the gas tube with a rail or using a gas tube with a rail on top

Other options include replacing the rear sight leaf with a dedicated optic or with a small rail that allows an Aimpoint micro style optic to be mounted (Like Attero Arms). In the case of the AKSU there is also an option to attach a rail to the top cover itself by drilling and mounting just ahead of the rear sight.


Sometimes AK's get a bad reputation for optics because of a poor aftermarket mounting system, or one that was intended for civilian sales and not designed to be 'milspec'. When you add in the number of countries and the variations in optic plate design, the changes that other countries have done over the past 50 years and different levels of quality control between AK builders here in the US and overseas you can imagine that isn't always as simple as sounds to slap an optic on a rifle.


Based on my own experience, in my opinion the most effective way to run an optic on an AK is by using an optic with a factory built mount on an AK with a properly installed side rail... for example something like the 1P78 Kashtan and a modern AK74M/AK100 series side rail.
Or by using something like the RS Regulate or NPZ universal AK mount with the optic of your choice.
The main point about Russian designs is that the factory has done extensive testing and proven it to work, the components are built to spec and the design has been proven to return to zero. Personally I have seen this repeatedly proven true over the past 15 years and still recommend the side rail as the overall best way to mount optics to an AK. There are a few exceptions based on what you are trying to achieve but generally the side rail with a quality mount is going to give the best results


***
Also, I get asked this a lot, so to be clear: The NPZ is mount is the best you can buy, period


There is nothing better overall, and while it's not the lightest mount ever made, it's rock solid, it has THE best tensioning / clamping mechanism, it's the sturdiest design and while not as modular, it is the easiest to use


As much as I love the NPZ mount, I highly recommend RS Regulate as an amazing alternative which is readily available in the US, and I myself use RS on a number of optics.
You won't find a better built rail as light or as modular in the US as the RS and Horse has done an incredible job on the design. Another huge plus is RS mounts are easy to find in most online US retailers, whereas NPZ can be somewhat difficult to locate depending on how many are imported in a given year, and depending on if you can find sellers with them in stock


My list of mounts as of mid 2020 (In order of preference, based on overall experience - I do not have all possible options and so cannot perform an observation directly on every possible combination)


Jupiter long or short (1P87/PK120 mount)
Midwest Industries
ZenitCo B13 Side Rail

Personally I don't have much use for BP02 (though it does work) and have not owned a UTG mount and probably won't in the future. They seem to get reasonable reviews for the gen 5 models. However, they are considered airsoft quality and I don't endorse them FWIW.
***


RS Regulate Older 25mm Aimpoint style side rail. This is the mount that started it all and allowed RS a strong foothold in the market to generate a newer and much more effective design, which is now easily the best US rail on the market.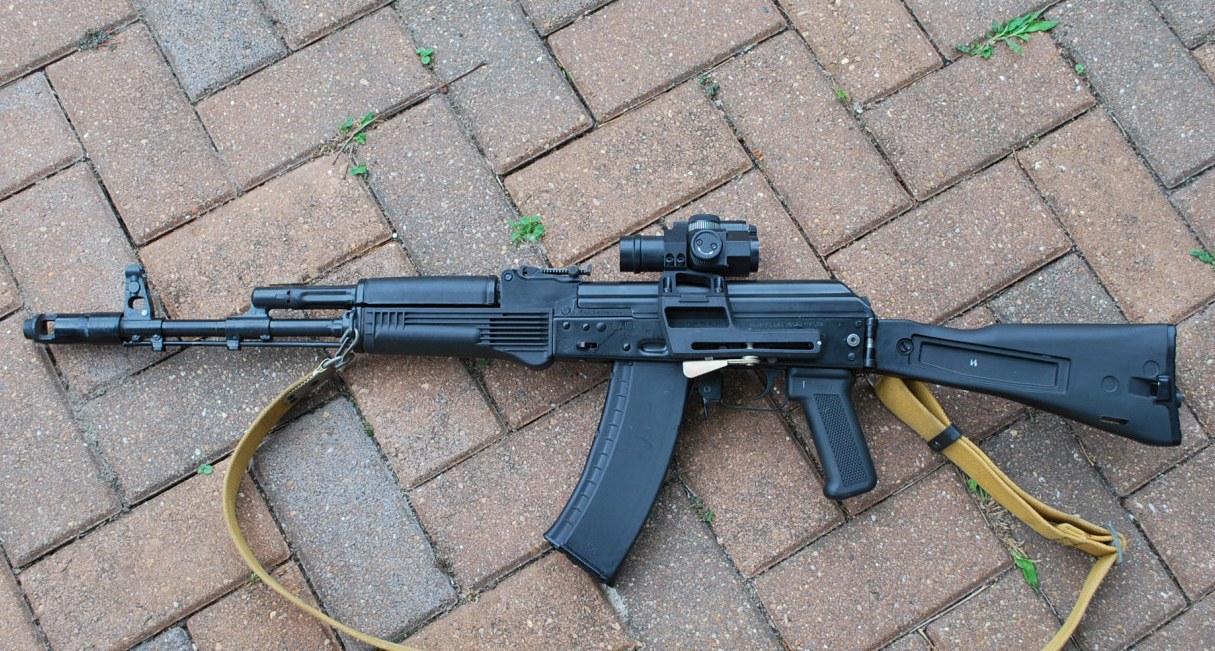 RS Regulate AKOG mount with TA31GH. Notice the complete redesign of the entire mount.
As stated I believe this to be the best US made mounting system bar none. Horse has done an amazing job and I am quite happy to recommend the product.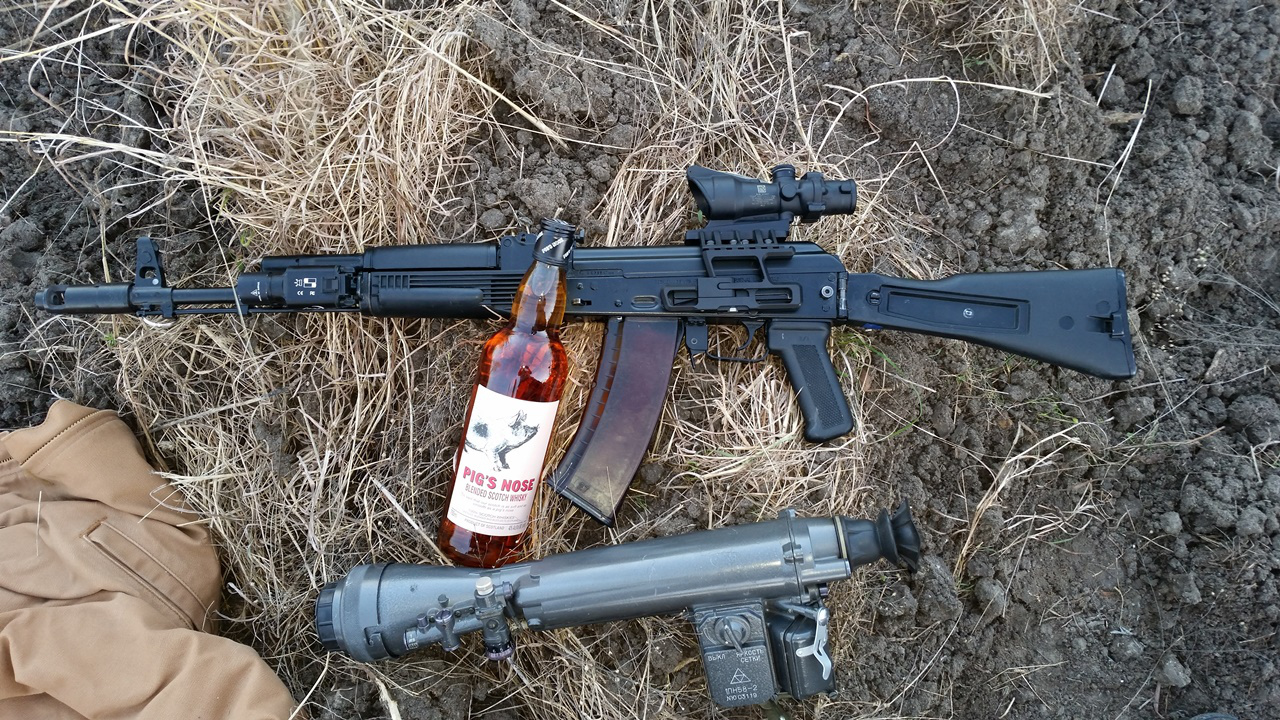 RS Regulate AKM mount with TA33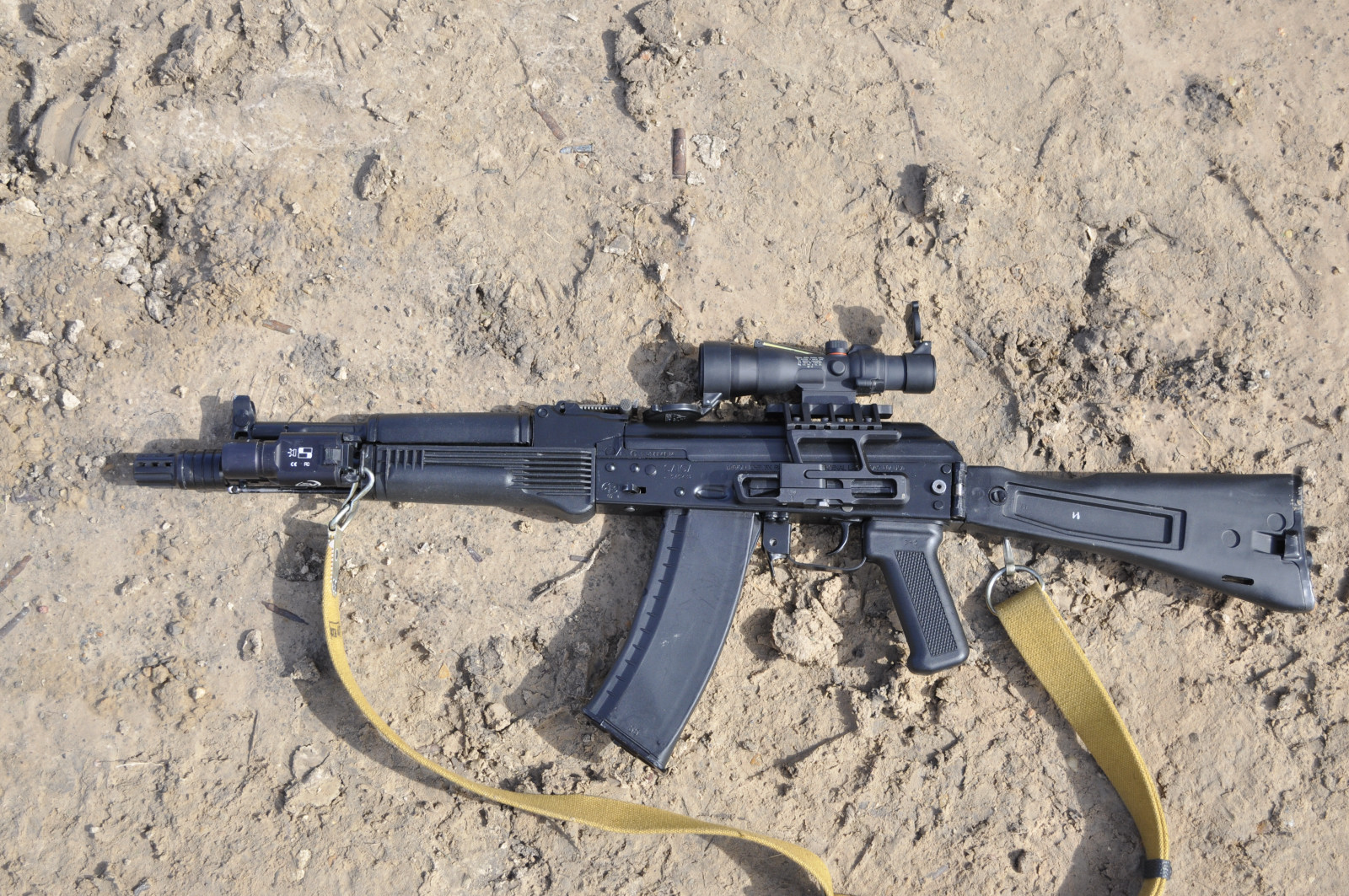 Ultimak Gas Tube:
The Ultimak replaces the standard AK gas tube with an aluminum rail that is secured to the barrel by 4 screws and two U shaped metal clamps. The mount is very solid but it is probably wise to use loc-tite or similar compound on the screws. Optics mounted on the Ultimak should retain zero if removed but removing the entire Ultimak will require the optic to be re-sighted.


I am a very big fan of the Ultimak and appropriate MRD combo. This is probably the most effective way to mount a simple dot with minimal weight. Downside is that you can't remove the Ultimak for cleaning but with a bit of extra patience it is not an issue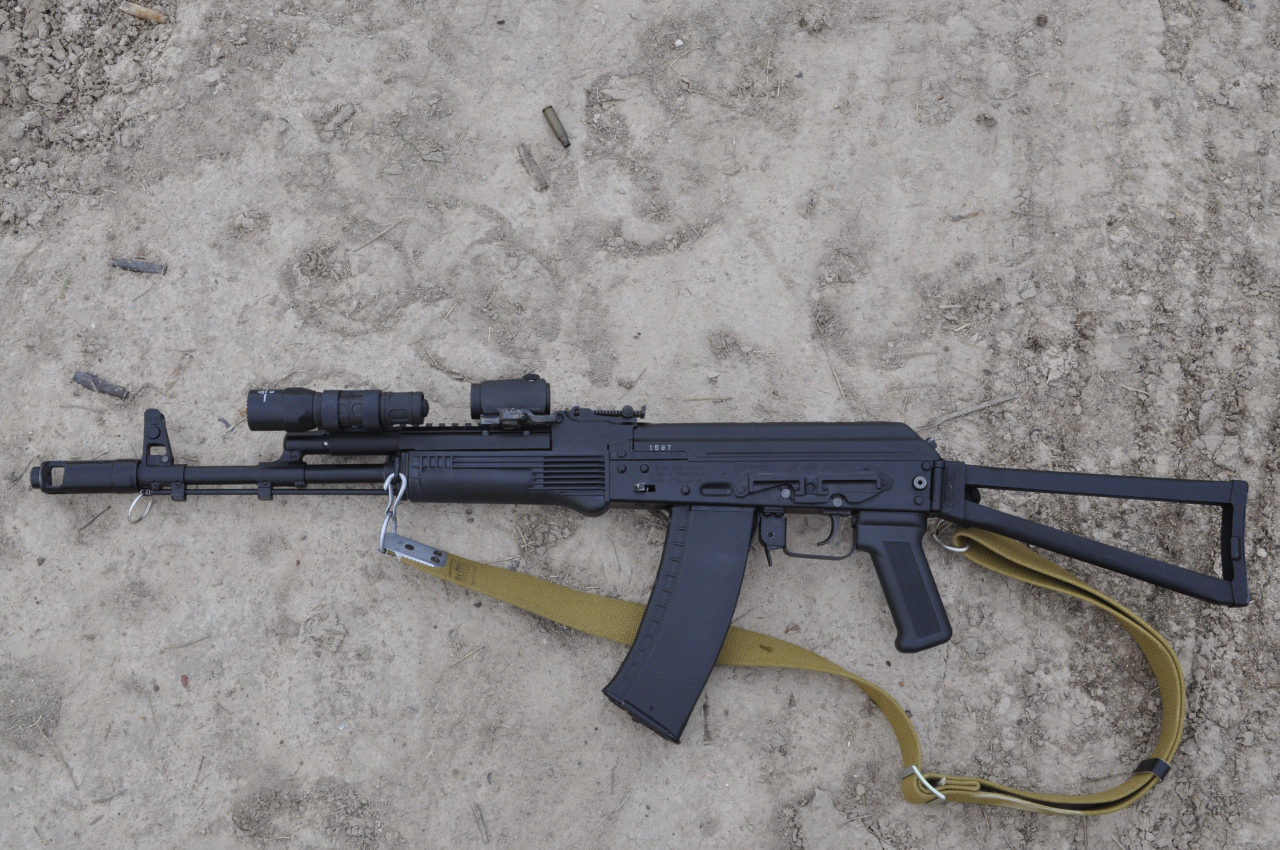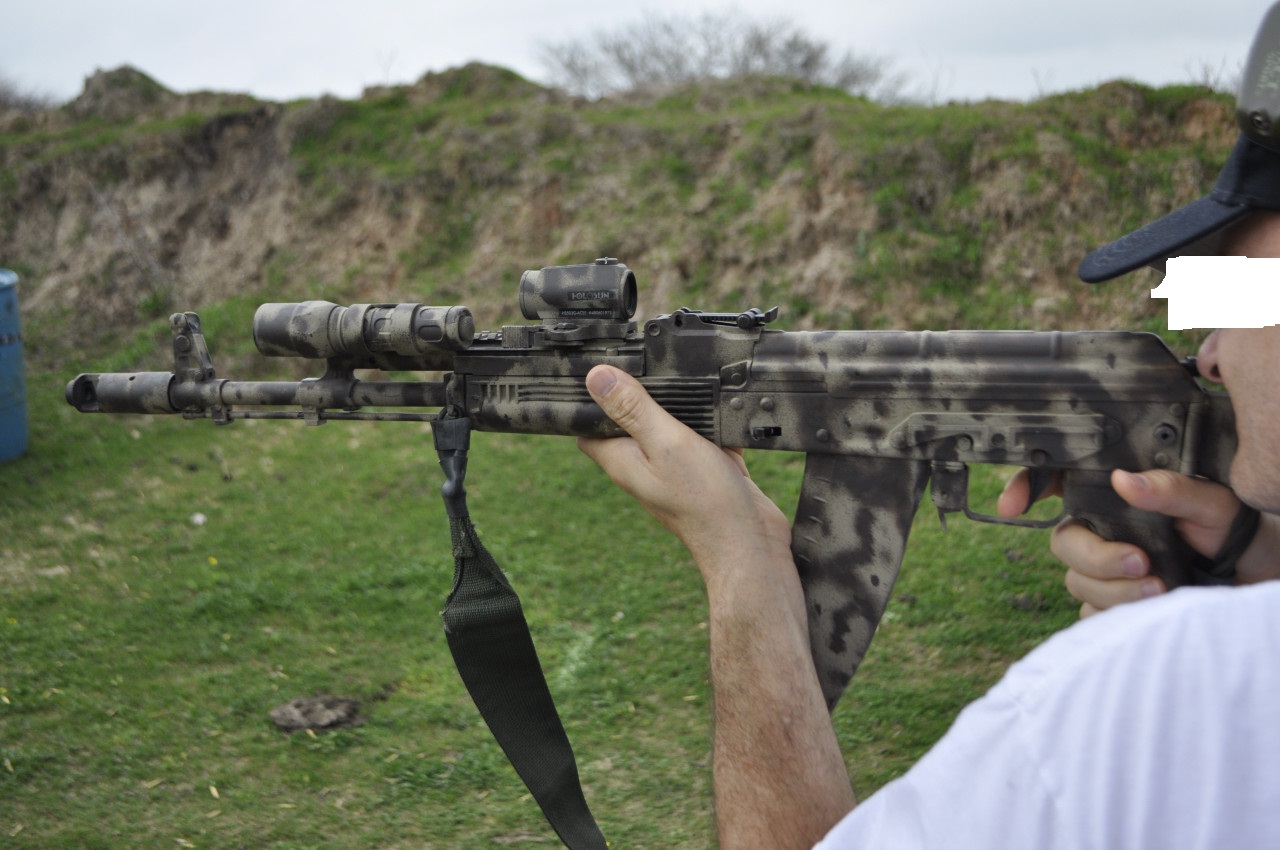 Shown here with PKU-2 and G2 light set in Vltor offset scout mount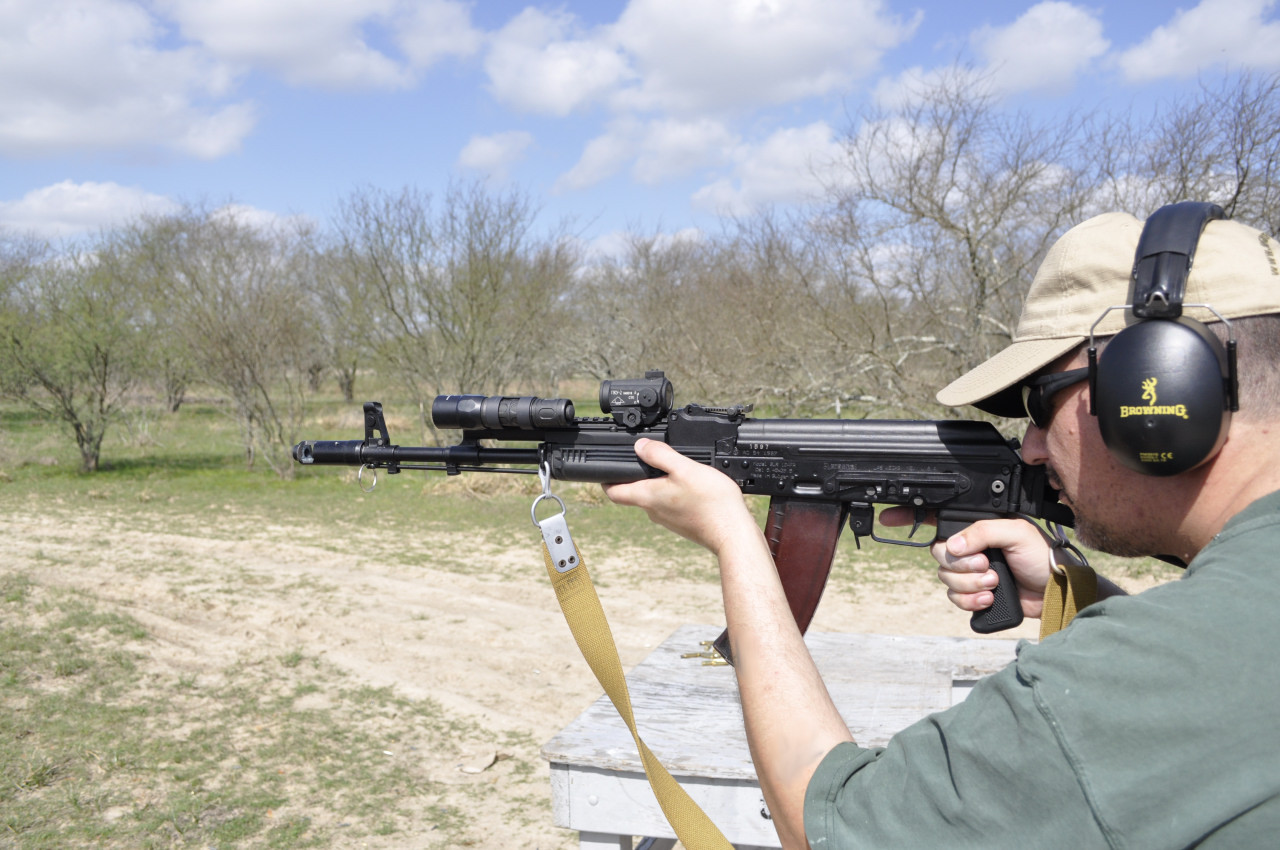 Railed Top Covers
As far as railed topcovers go the only one that I personally really like is the ZenitCo B33. I have used both TWS and AKARS, and FWIW neither impressed me. IMO the AKARS is a much less effective design than the TWS...and I don't particularly care for the AKARs at all. If you google TWS you can see there is a large and loyal following and I genuinely think their reputation speaks for itself. I would buy with confidence based on that if I were not sold on ZenitCo, or wanted a cheaper alternative.
TWS Dogleg
(Texas Weapon Systems)
I have not reviewed this rail system in detail however a quick google search will turn up plenty of positive information on it's quality and effectiveness.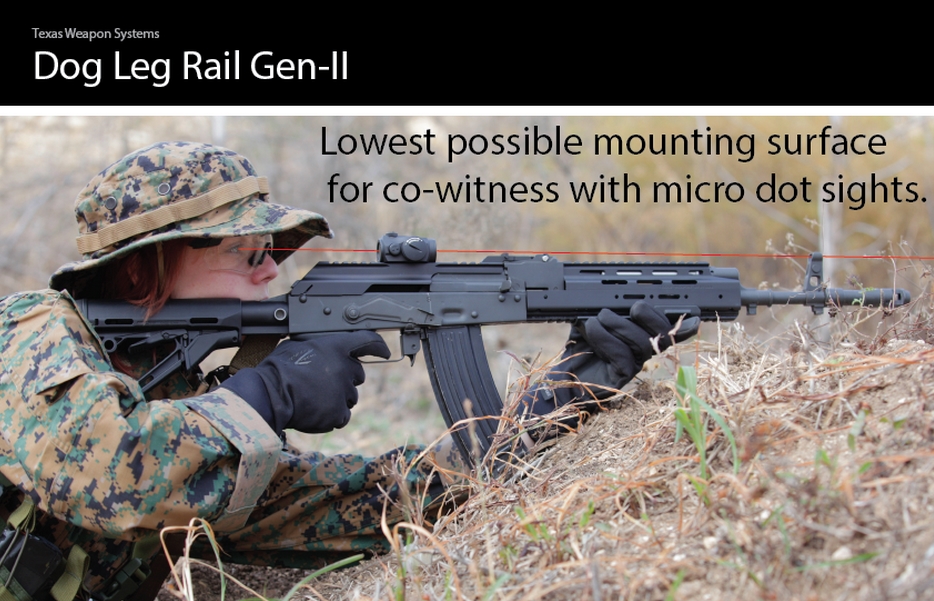 AKARS
(AK Adaptive Rail System - Parabellum Armament)
I must confess I am not a big fan of AKARS. I do not care for the rear sight and I can never seem to get this to close effectively with a magnified optic mounted.

The rear sight leaf is built into the hinge and is a notch style like the original AK sight, however it is much wider than the standard AK leaf.


Stormwerkz rail for the AKSU
This is an excellent way to mount a small red dot optic like an Aimpoint but it does require drilling three holes in the top cover of the rifle. IMO for the AKSU this is the best way to mount a micro red dot, however you lose some of the classic look of the rifle. Ultimak makes a gas tube for the AKSU and of course there are a number of optics that fit the AKSU side rail as well. Classic look or tactical, I feel this is an extremely effective solution and highly recommend it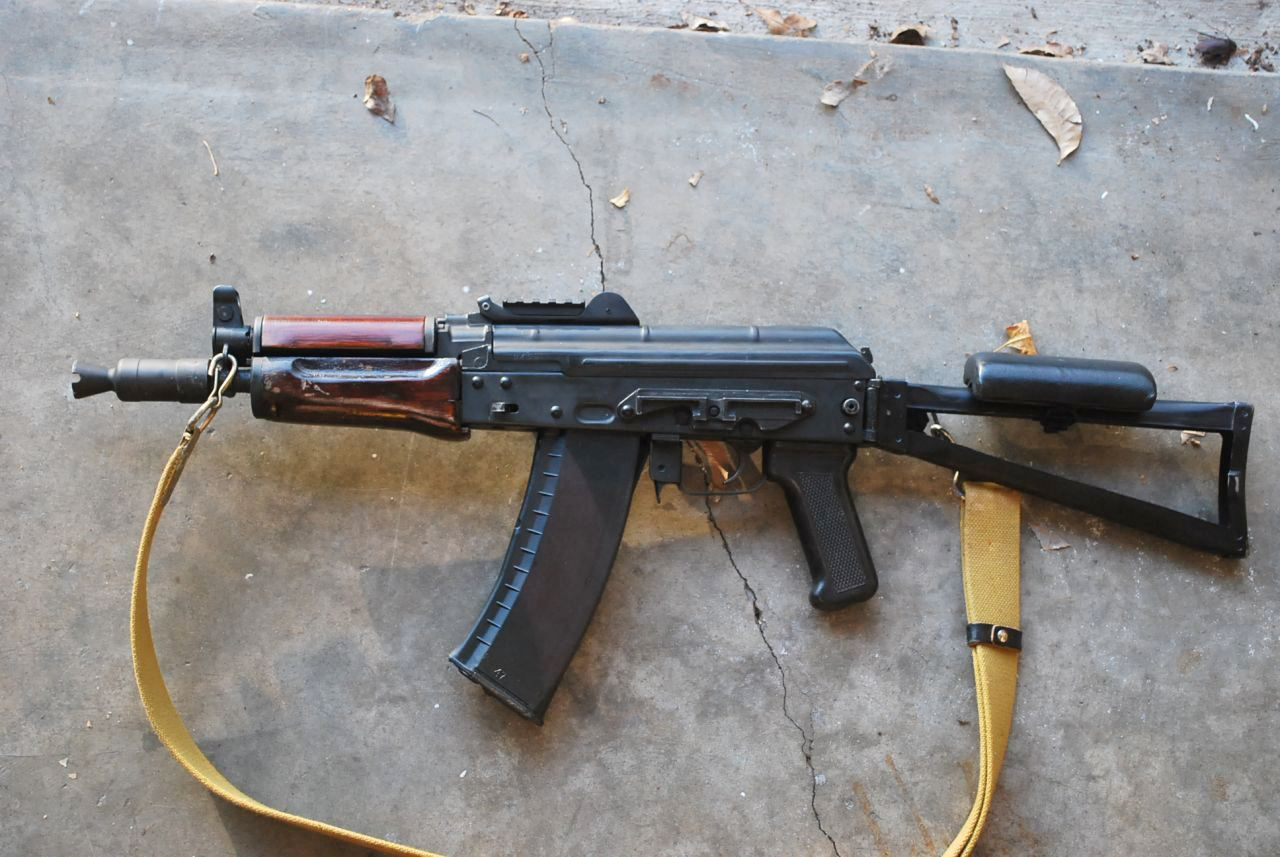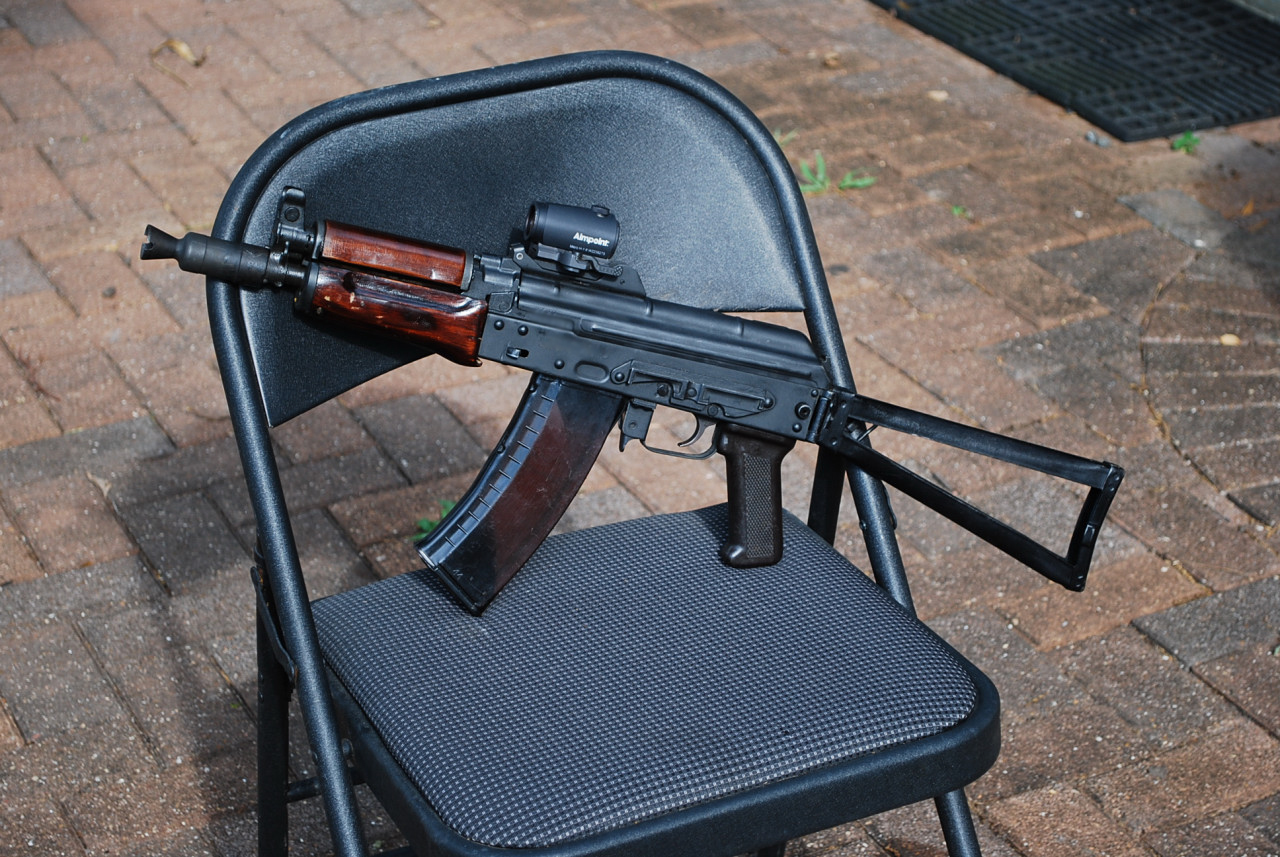 Shown here with ZenitCo B11 lower HG rail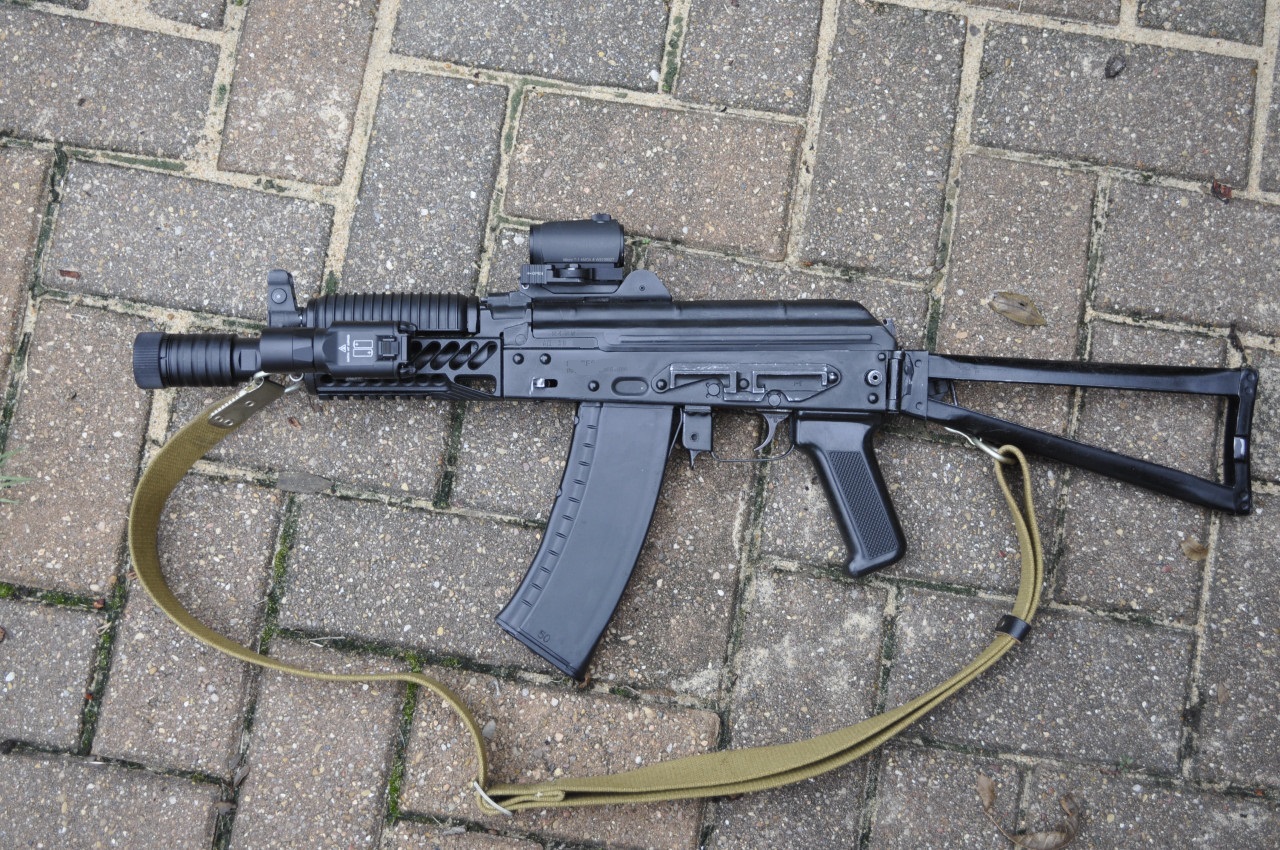 With Sampson Type 3 for Bulgarian lower rail, G2 LED and VLTOR offset scout mount on SLR107UR
Also not a fan of the Sampson rail. It was one of the only options in the 2009ish era but there are many better designs on the market now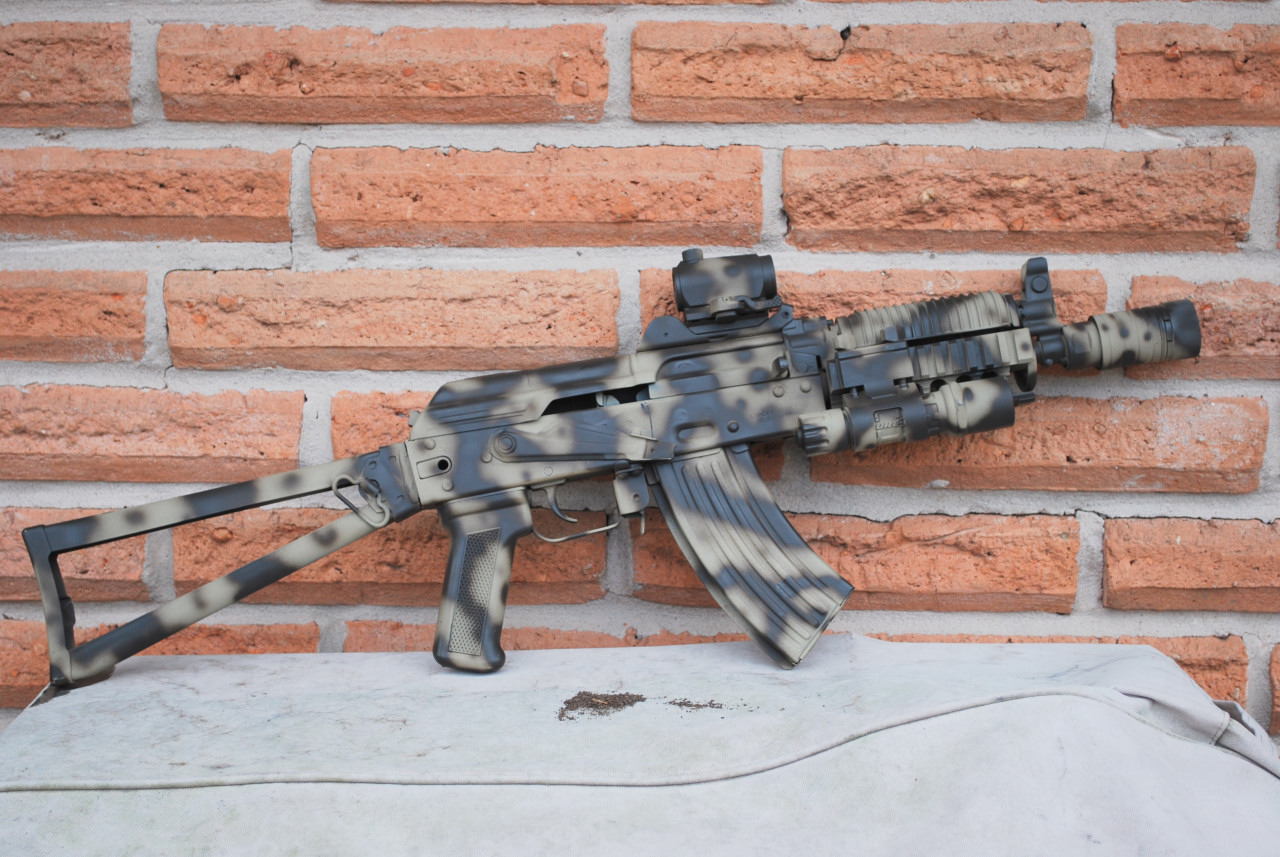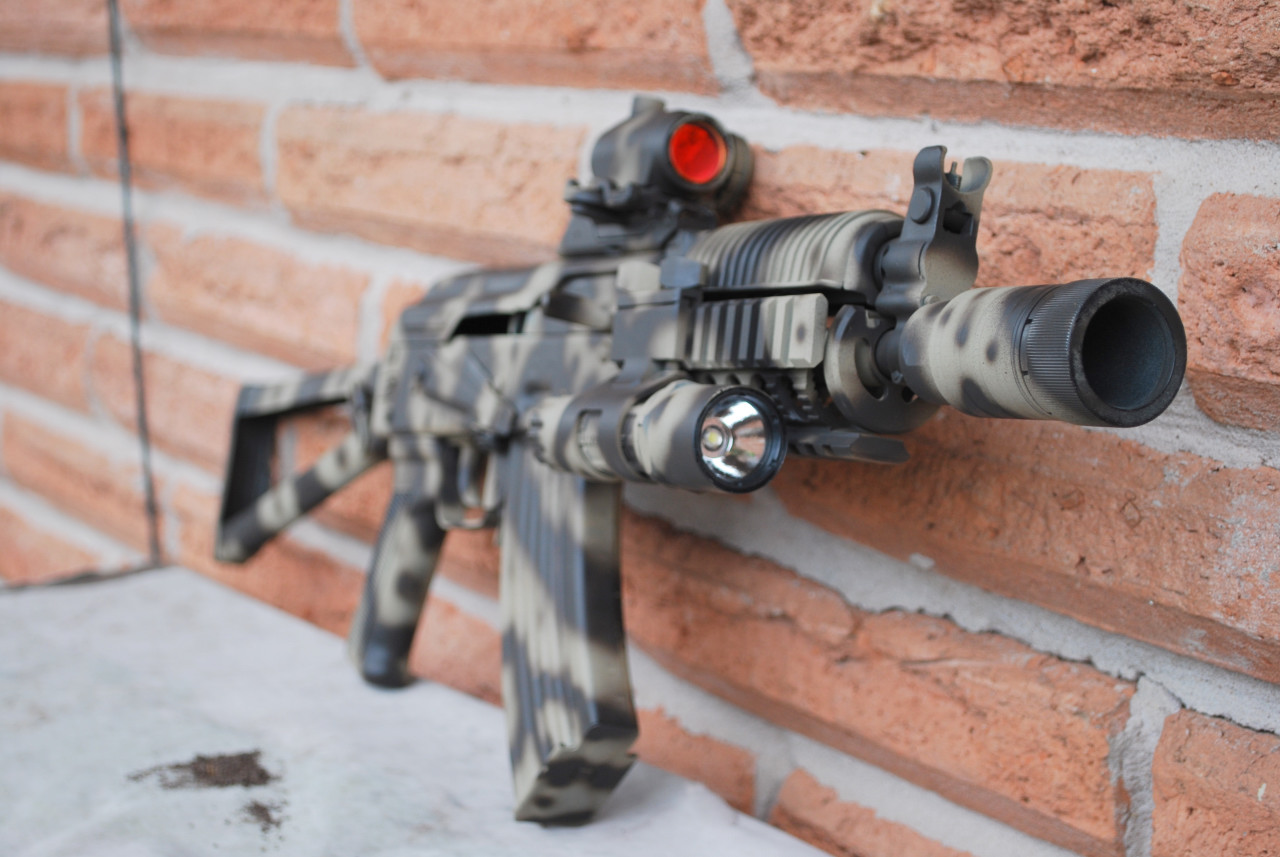 Attero Arms Rear Site Mount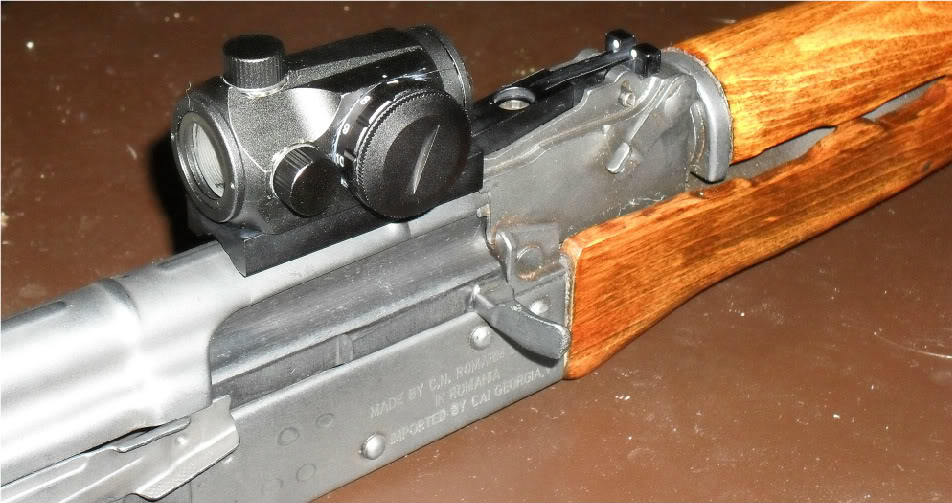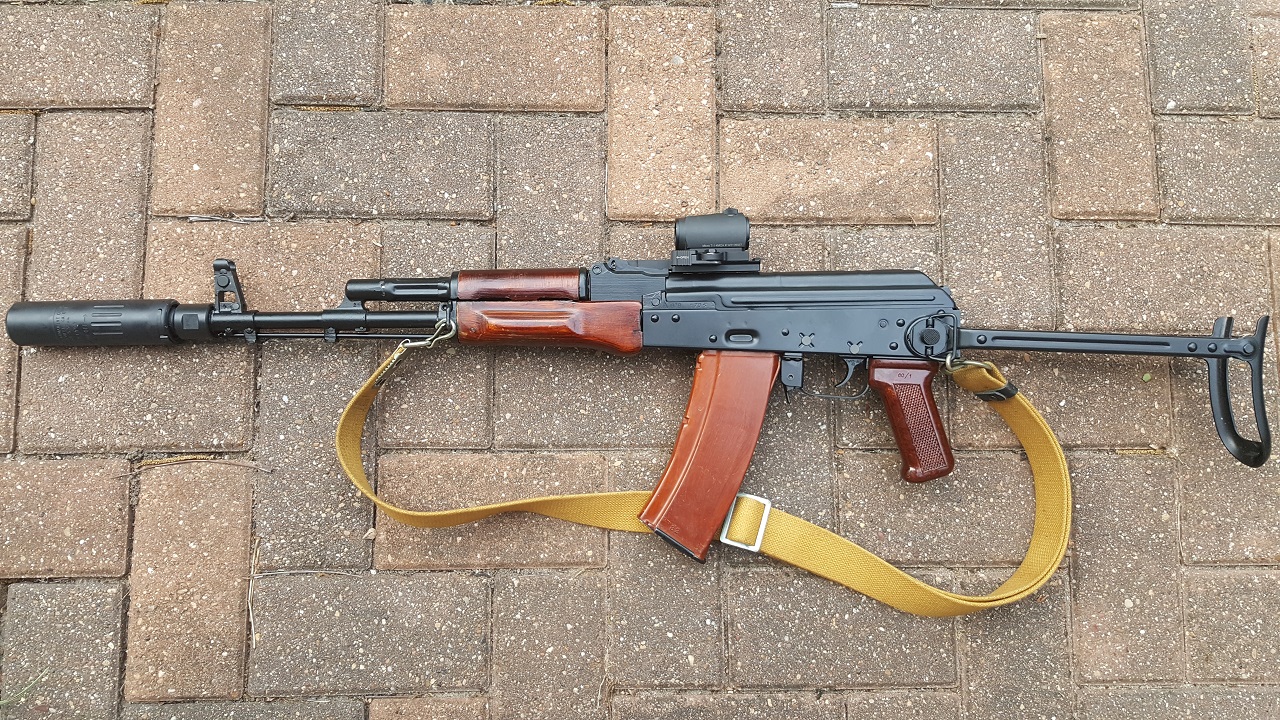 Some examples of side rails

BP02 low mount (with modified shorter rail)
NPZ Universal AK/SVD mount
Molot
K-VAR KV04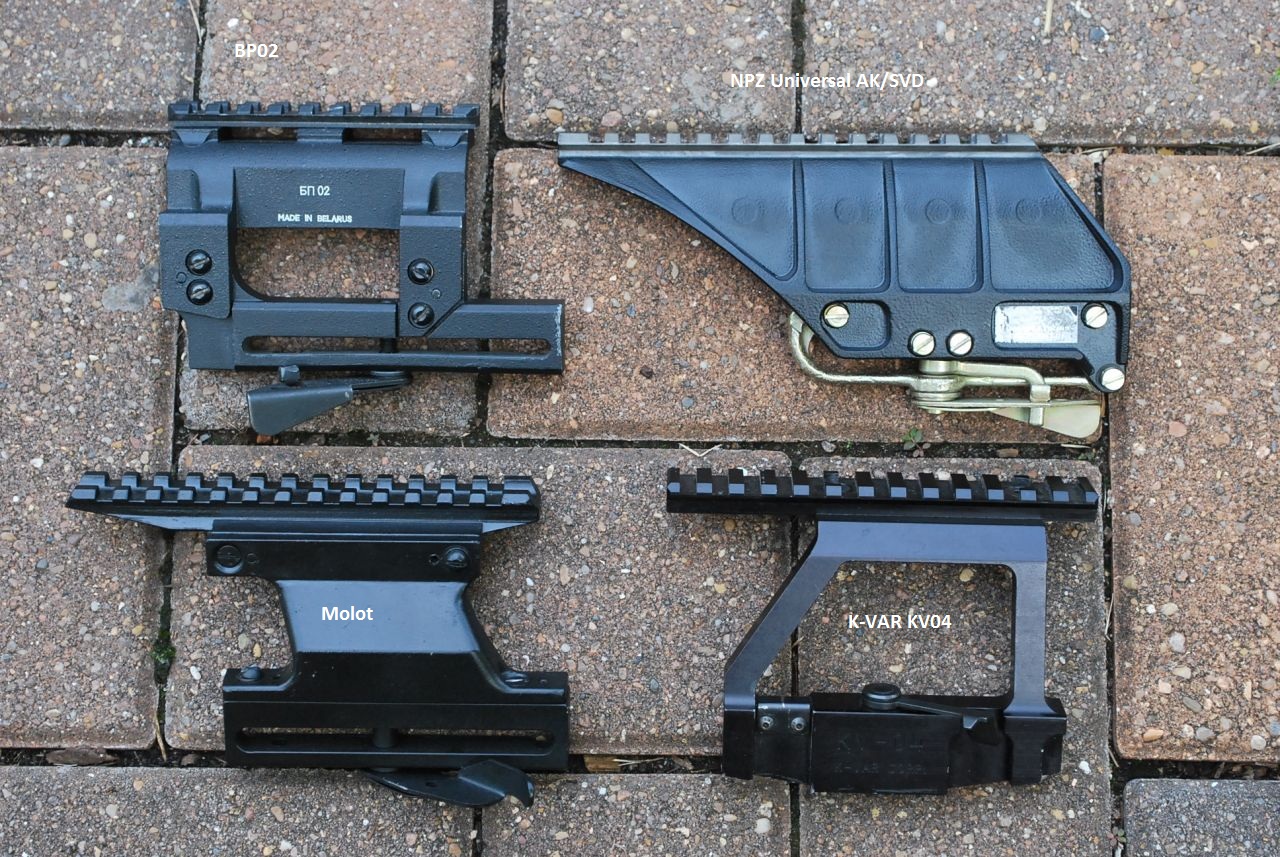 Molot

K-Var SM-13