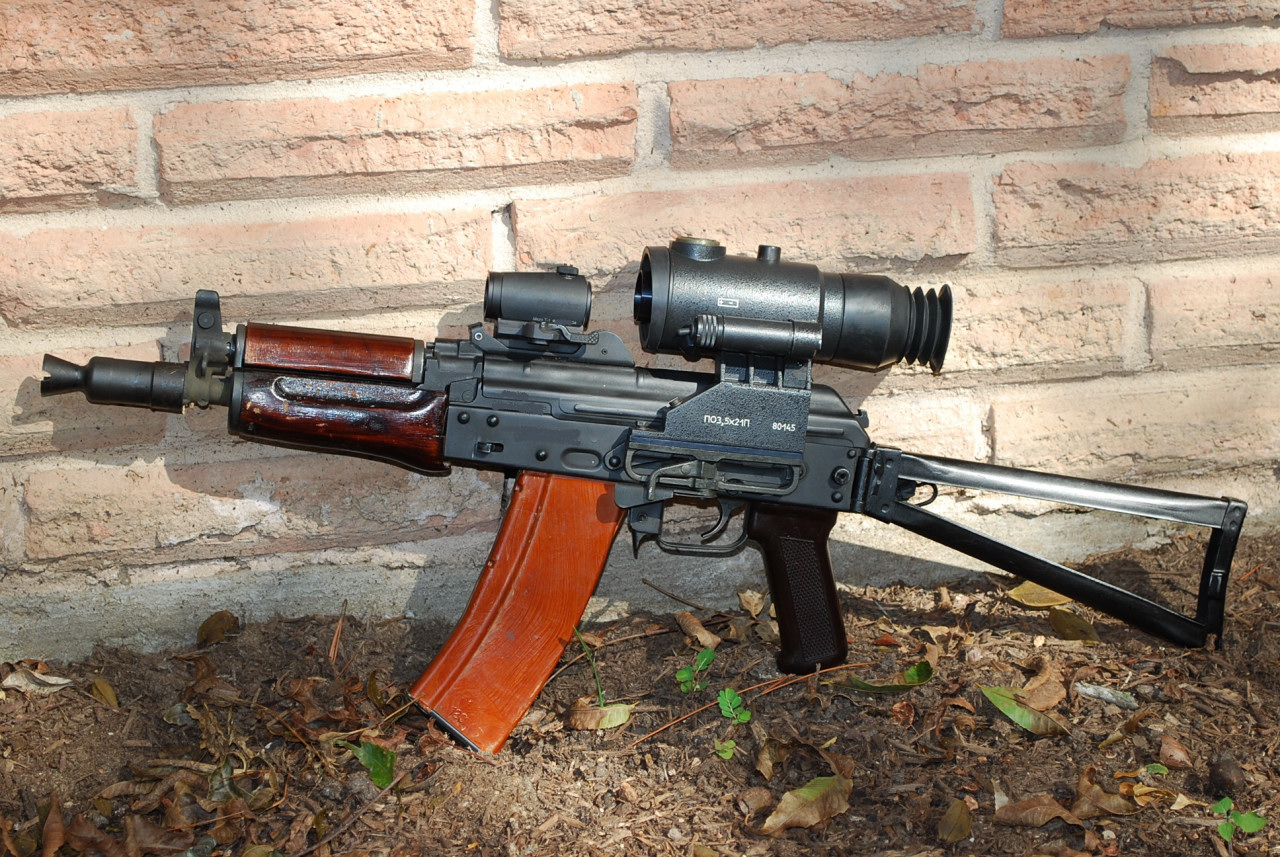 The AKSU can have a side rail mounted in the same location as most any stamped receiver AK and (in theory) should be able to use the same optics or side rail mounts as a full size AK.
Unfortunately in practice the AKSU rear sight assembly is far enough back on the top cover that it interferes with mounting side rail optics and not all combloc optics will actually mount properly.


One solution could be to use a Stormwerks rail drilled into the top cover, another would be to use an Ultimak railed gas tube. Both of these have their merits for red dots but neither of them work particularly well with a magnified optic, for example something low power and wide field of view like 1P78 Kashtan.


The rifle bag is an SRVV / Surival Corps rifle case. Good for two rifles or one rifle and mags in the smaller outer compartment. With Dead Air PBS-1 Wolverine suppressor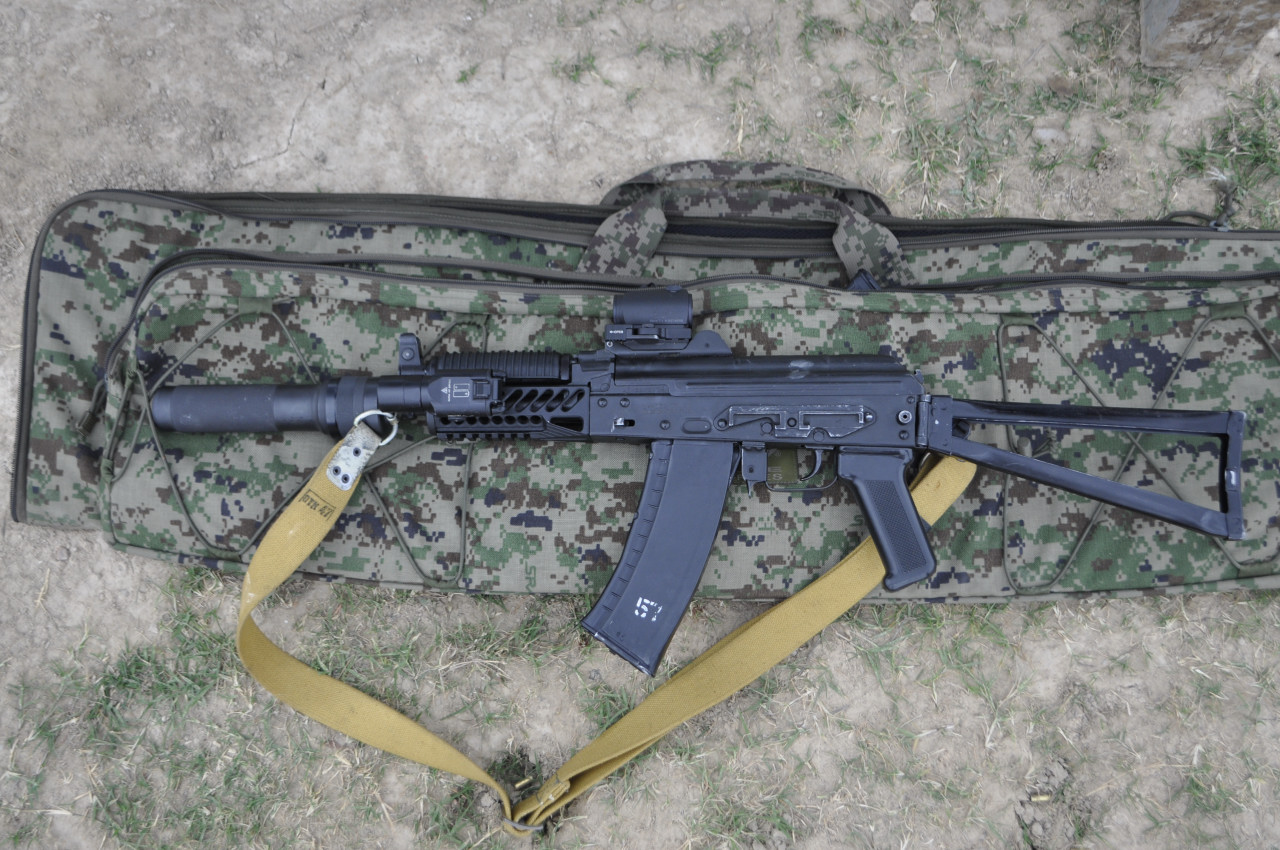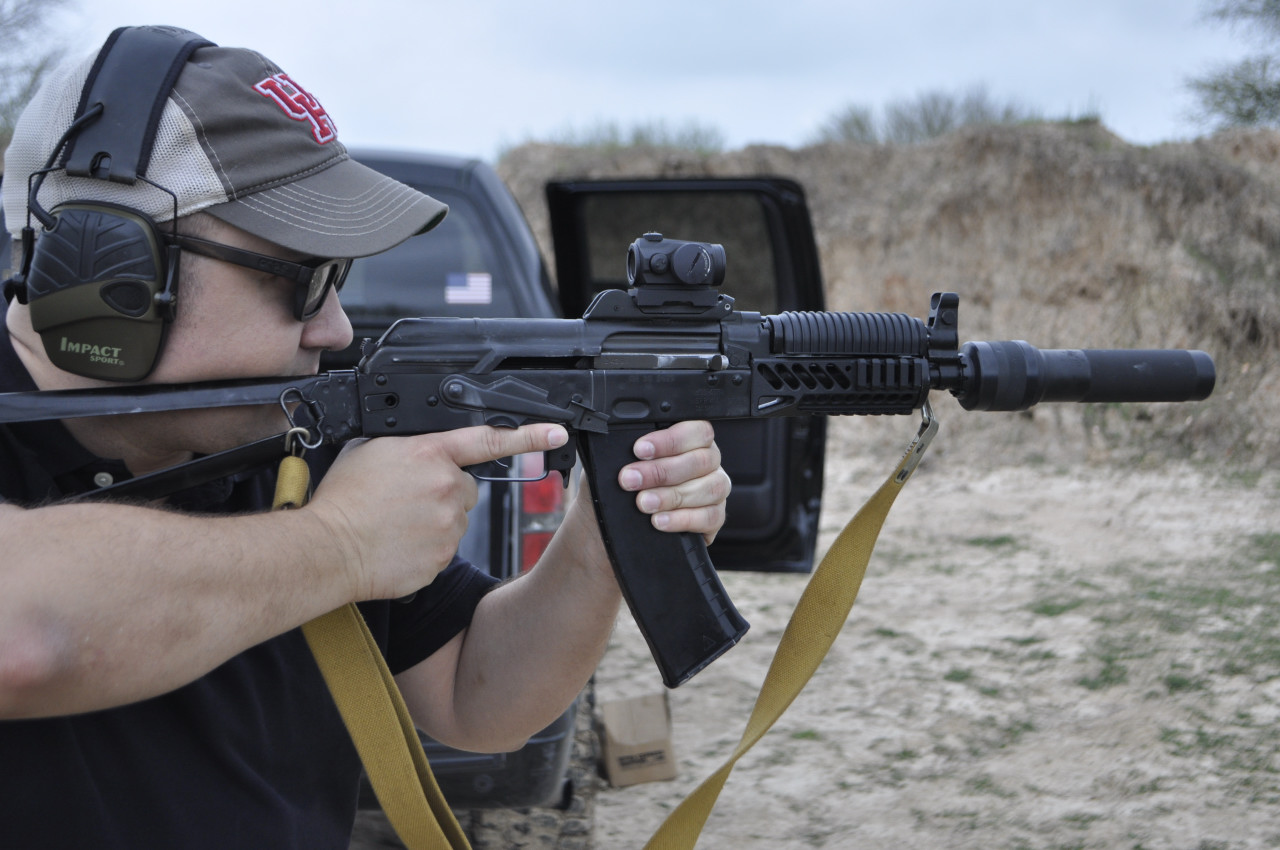 Shown here with Aimpoint T1 on the Stormwerks rail, Zenitco B13 HG and AAC Mini 4 suppressor with Griffin Armament 24x1.5 to 1/2x28 adapter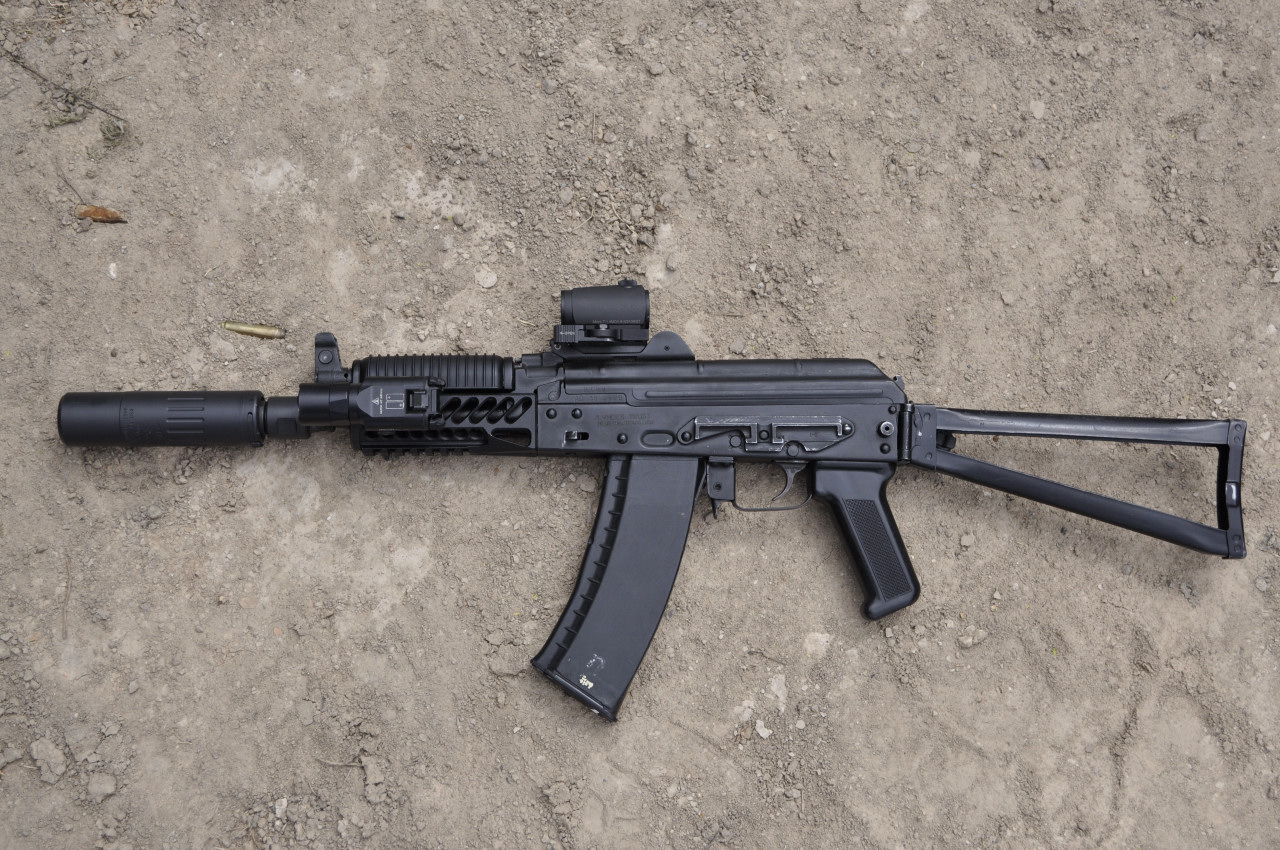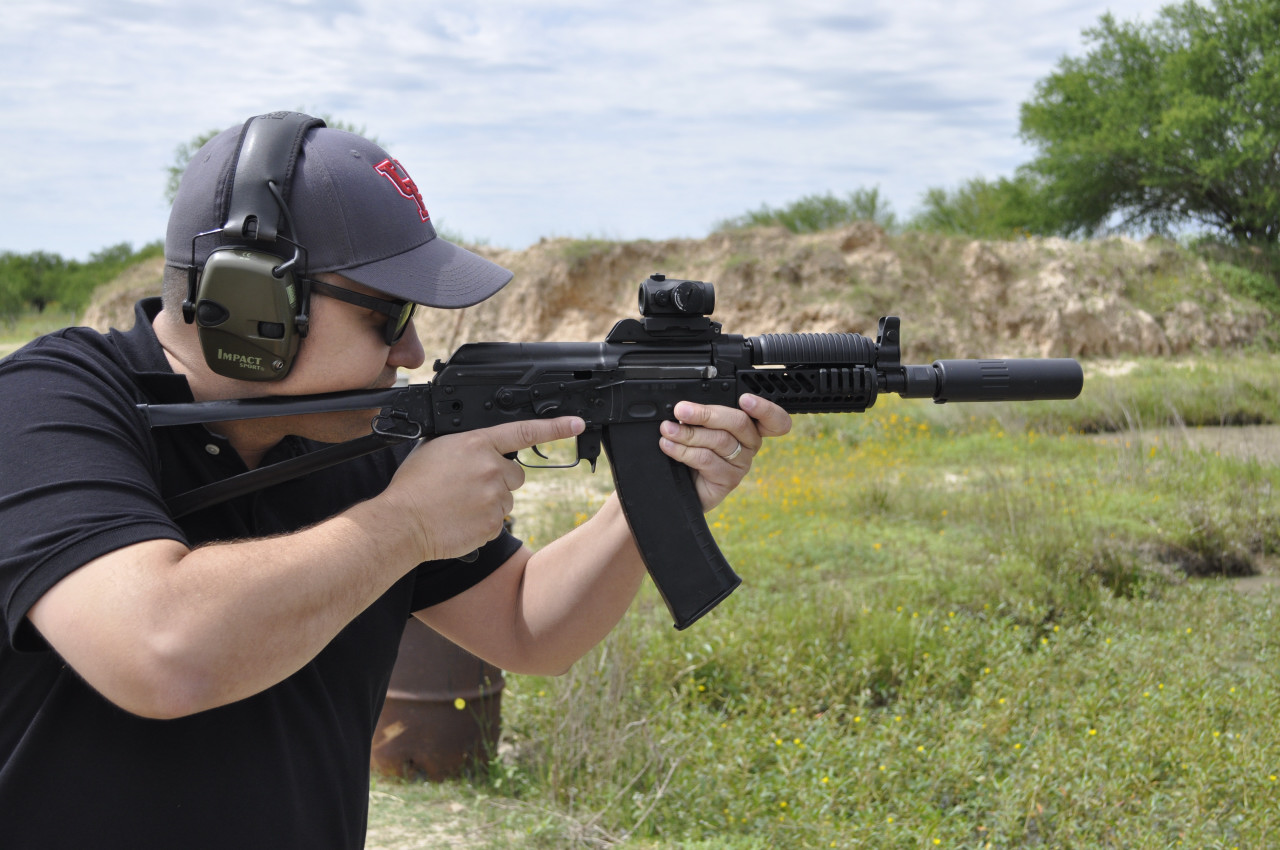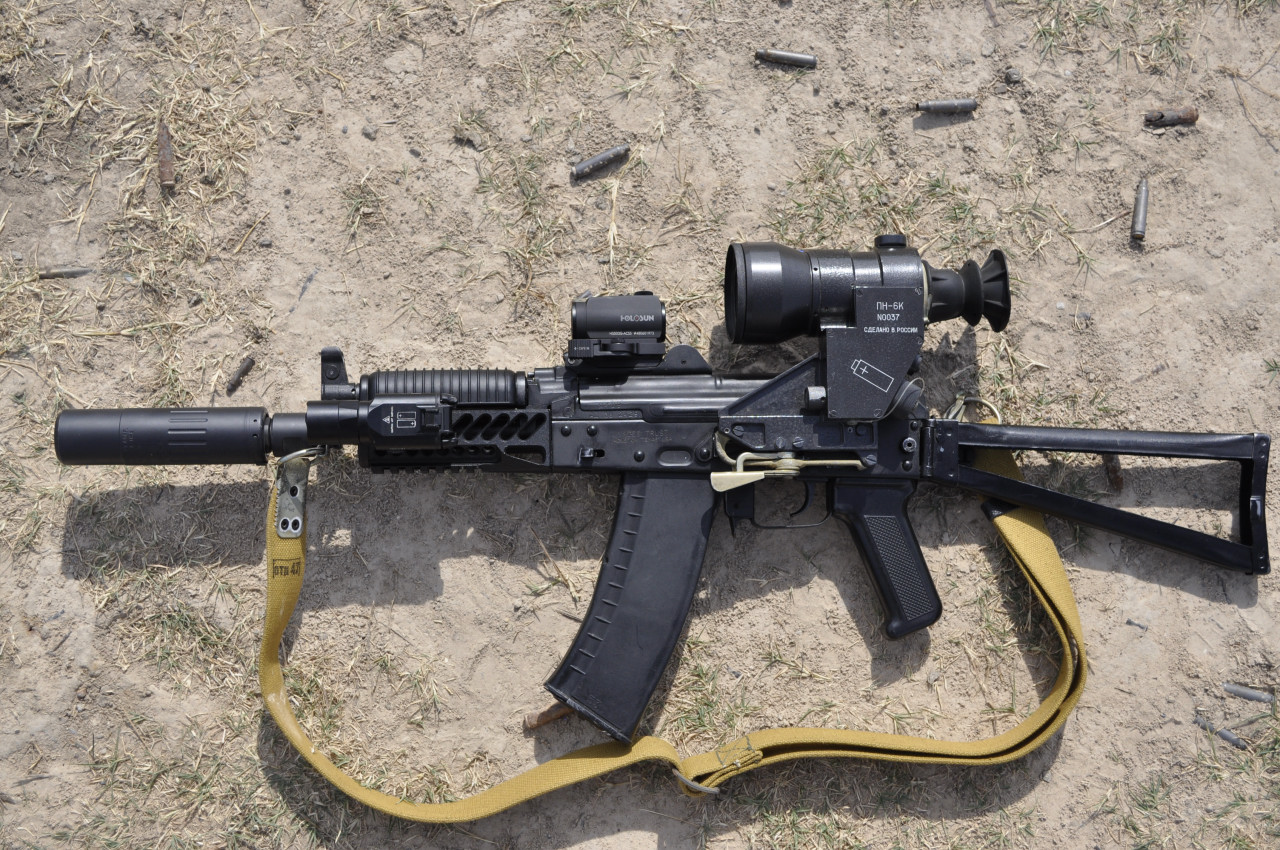 Because of the location of the rear sight assembly many optics will not work. I've put together a quick list of the ones that do work but have not tested these with the Bulgarian peep sight assembly and it should be noted that the Bulgarian assembly sits a little further to the rear than the standard Russian or Bulgarian AKSU sight does giving you even less room to use the side rail. I also haven't tried the Yugo M92 style "Krink" and can't comment directly.


Optics that DO work:


NPSU/1PN34 for AKSU-N of course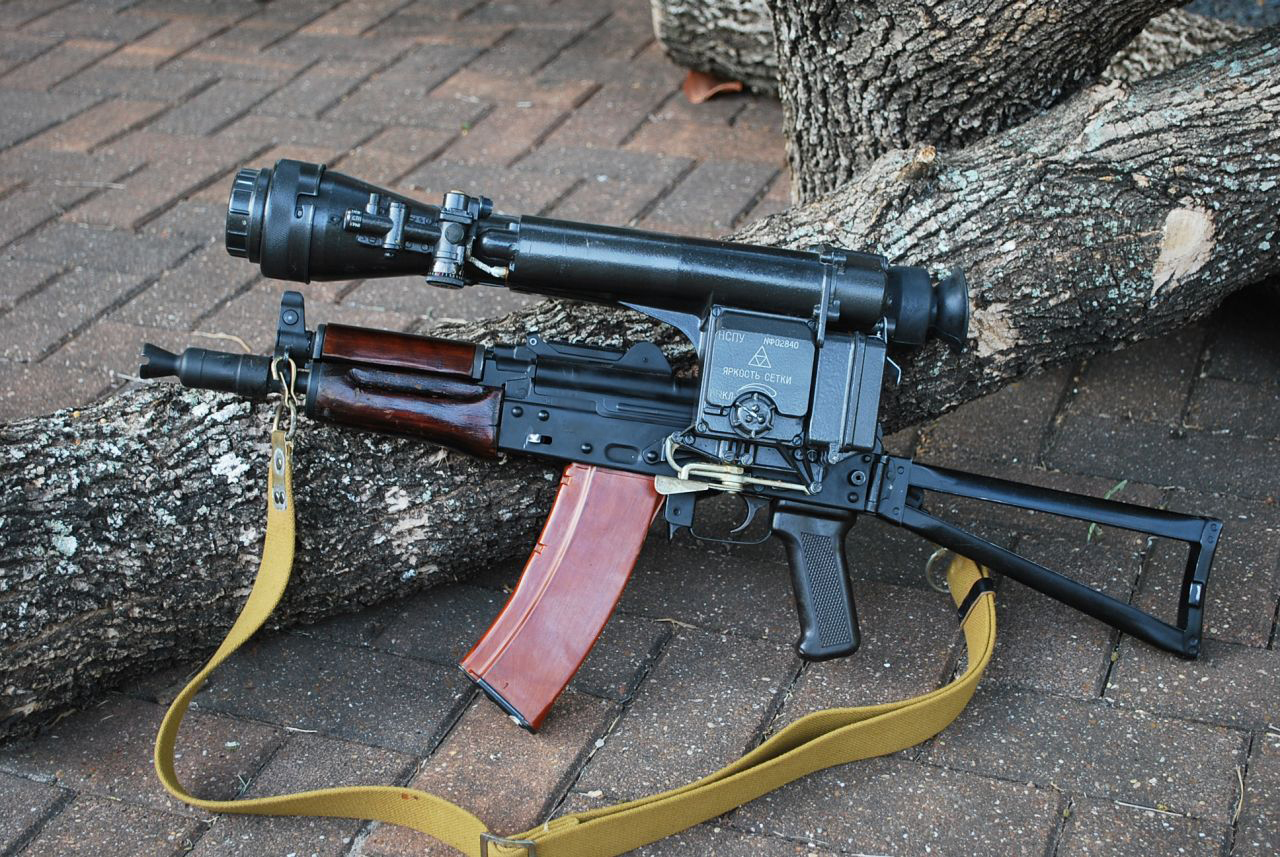 1P78 Kashtan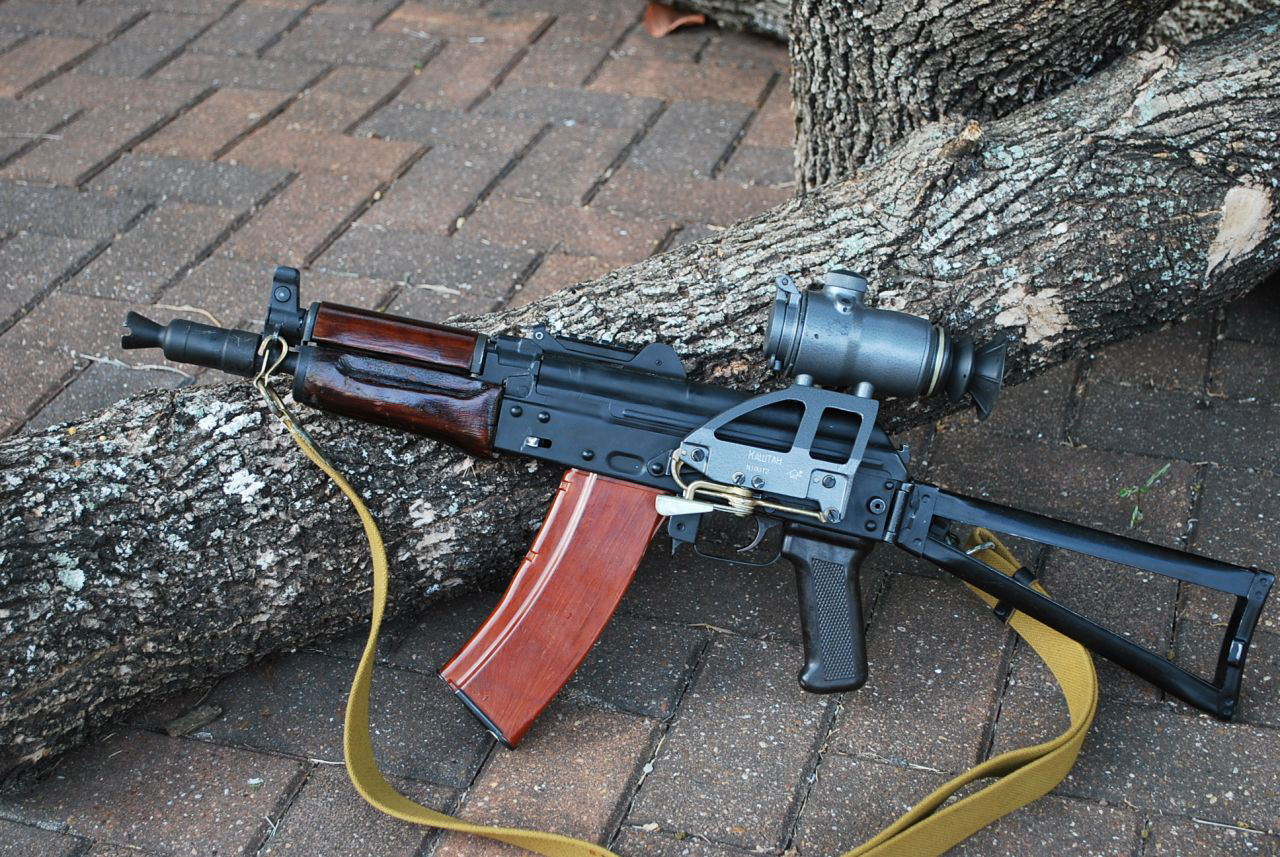 Kobra (EKP-1S-03M and other models)

All the side rail versions of Kobra should fit the standard RMP-3 type rail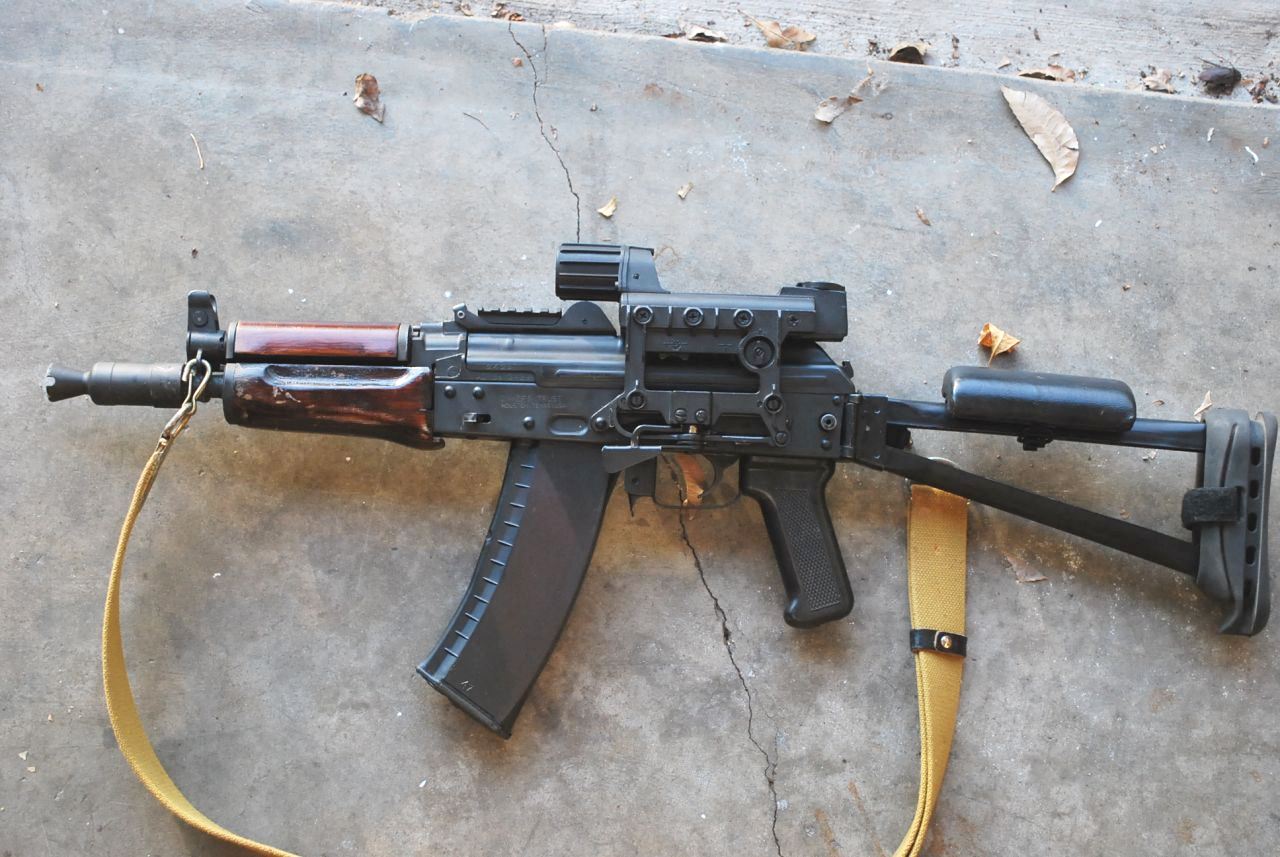 SVD cheekpad with just a bit of tape for a shim. This works really well and is a quick way to make a rifle more comfortable with optics. The pad can be rotated out of the way for irons as well, but you can only do that a number of times before you need to add a bit more tape.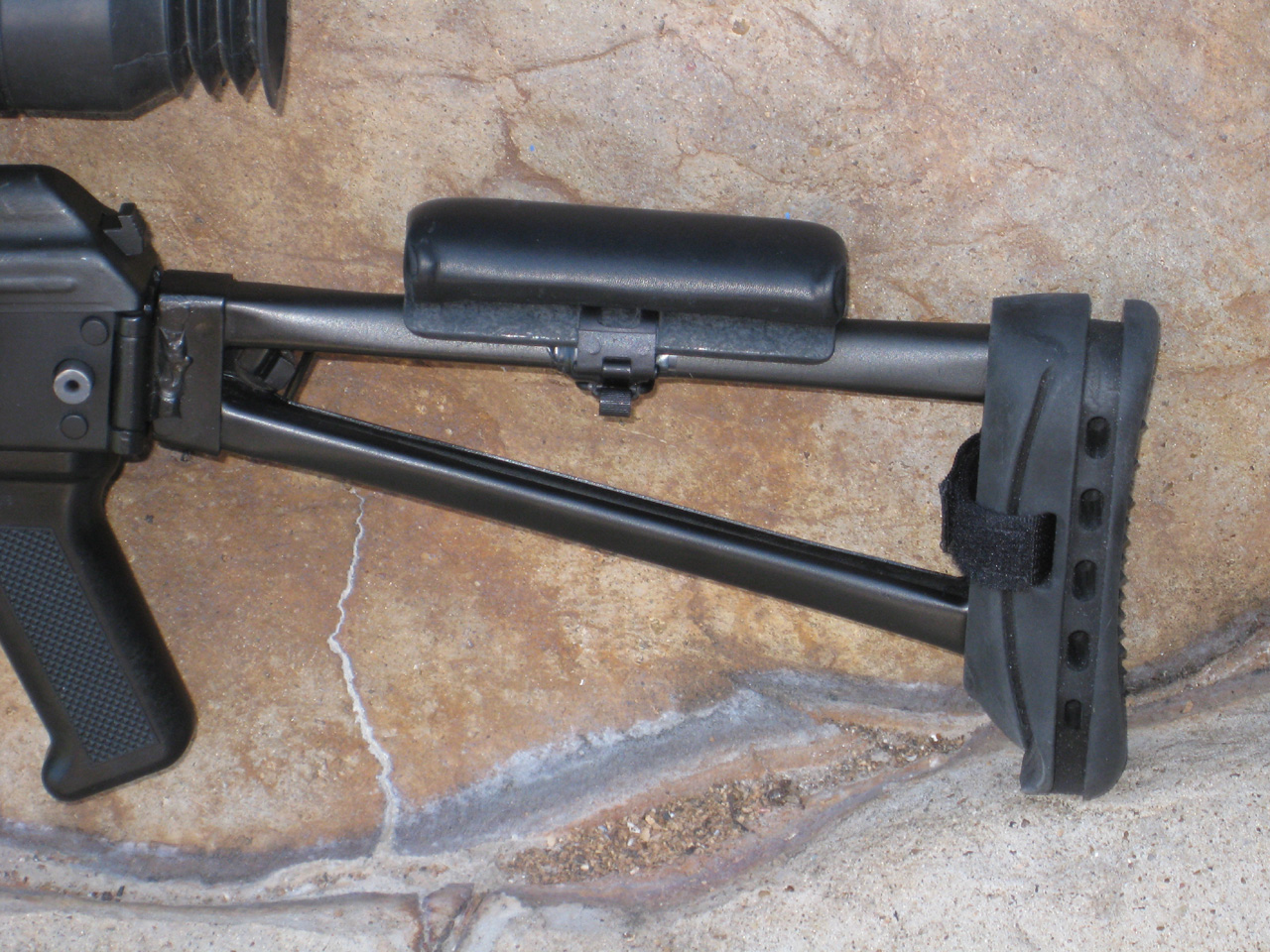 Obzor and regular 74 brake. This works well on the semi auto guns as RoF is not high enough to stall the gun with the lower backpressure since there original booster is not being used.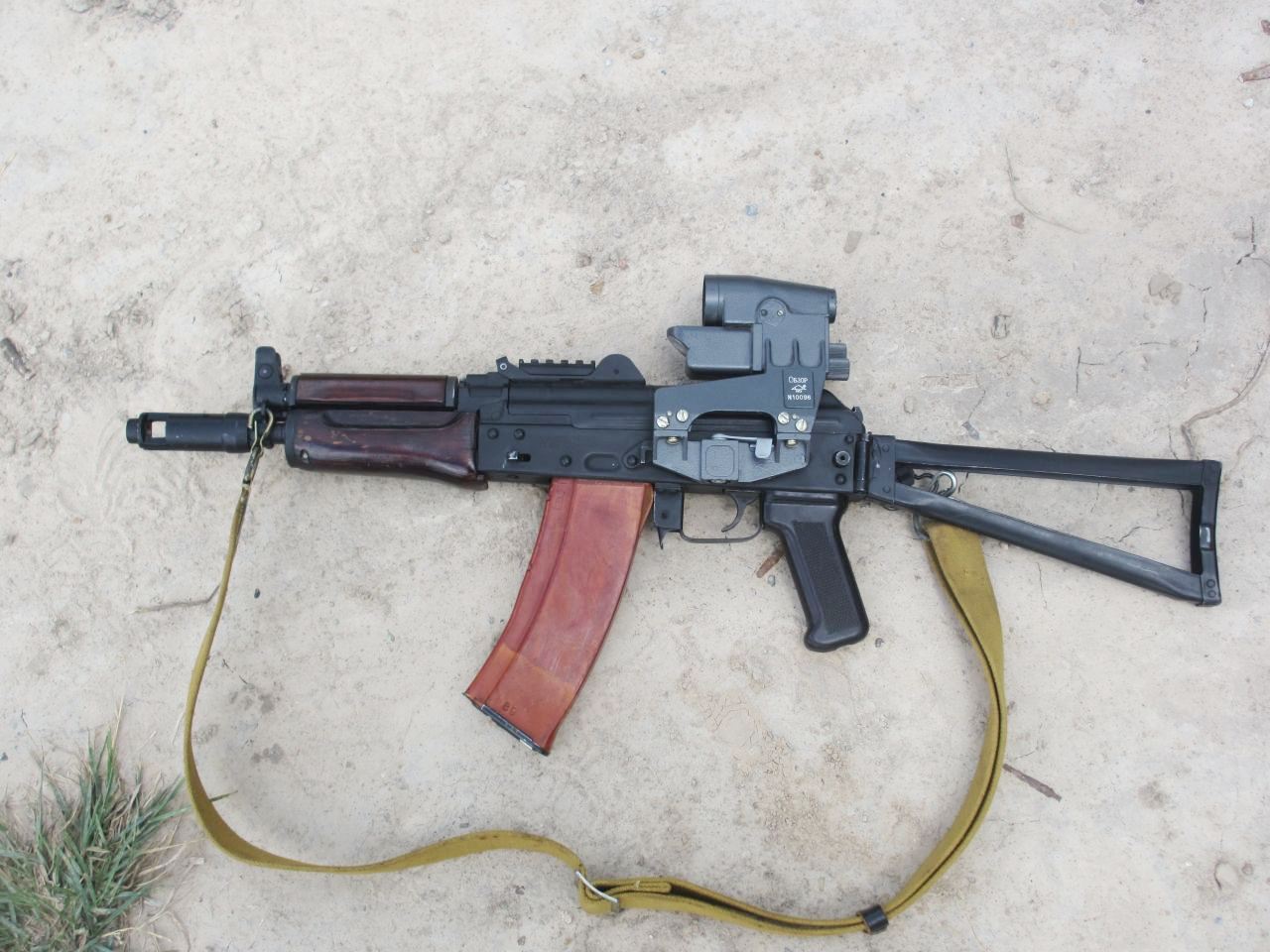 PK-AS (-S model, the left offset version)
AK mounts will probably not fit because they are similar to BP02 which is slightly too long to mount properly to the rail. The PK-AS and Obzor use a universal AK version of the SVD mount. MTK83 style like BP02 and others do not fit.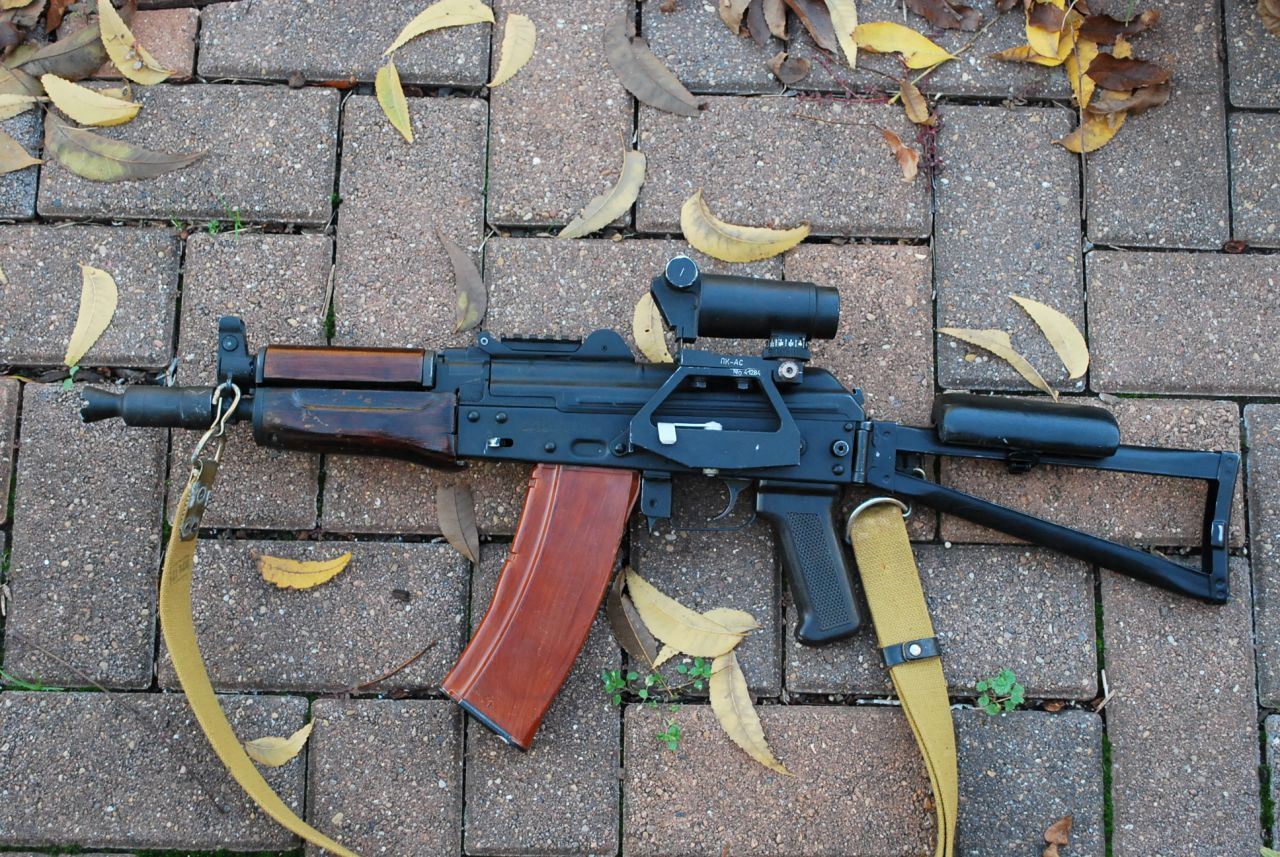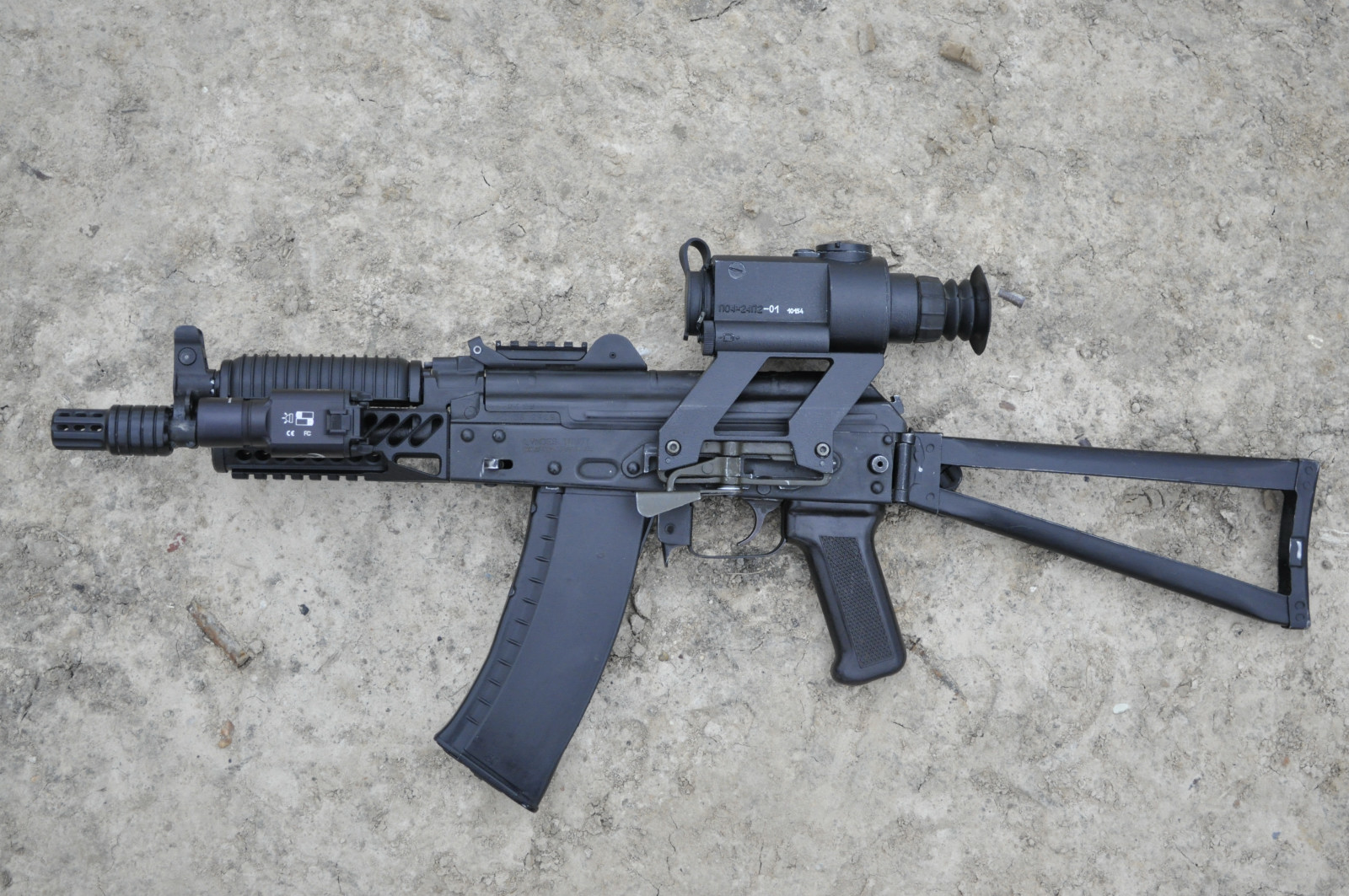 Trijicon MRO on RS Regulate mount. You can move the top portion of the mount rearward as well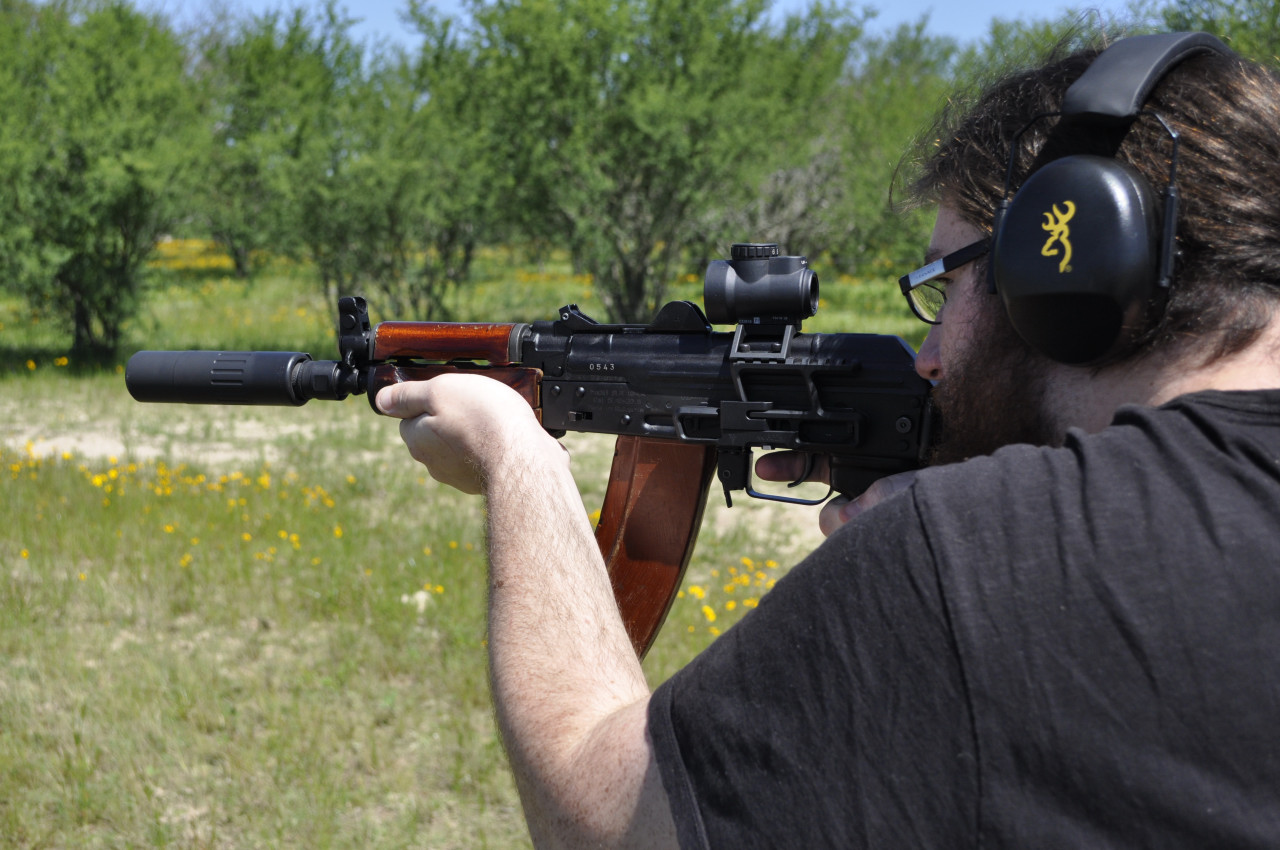 Rails that will most likely not fit:
BP02, NPZ, Molot and KV04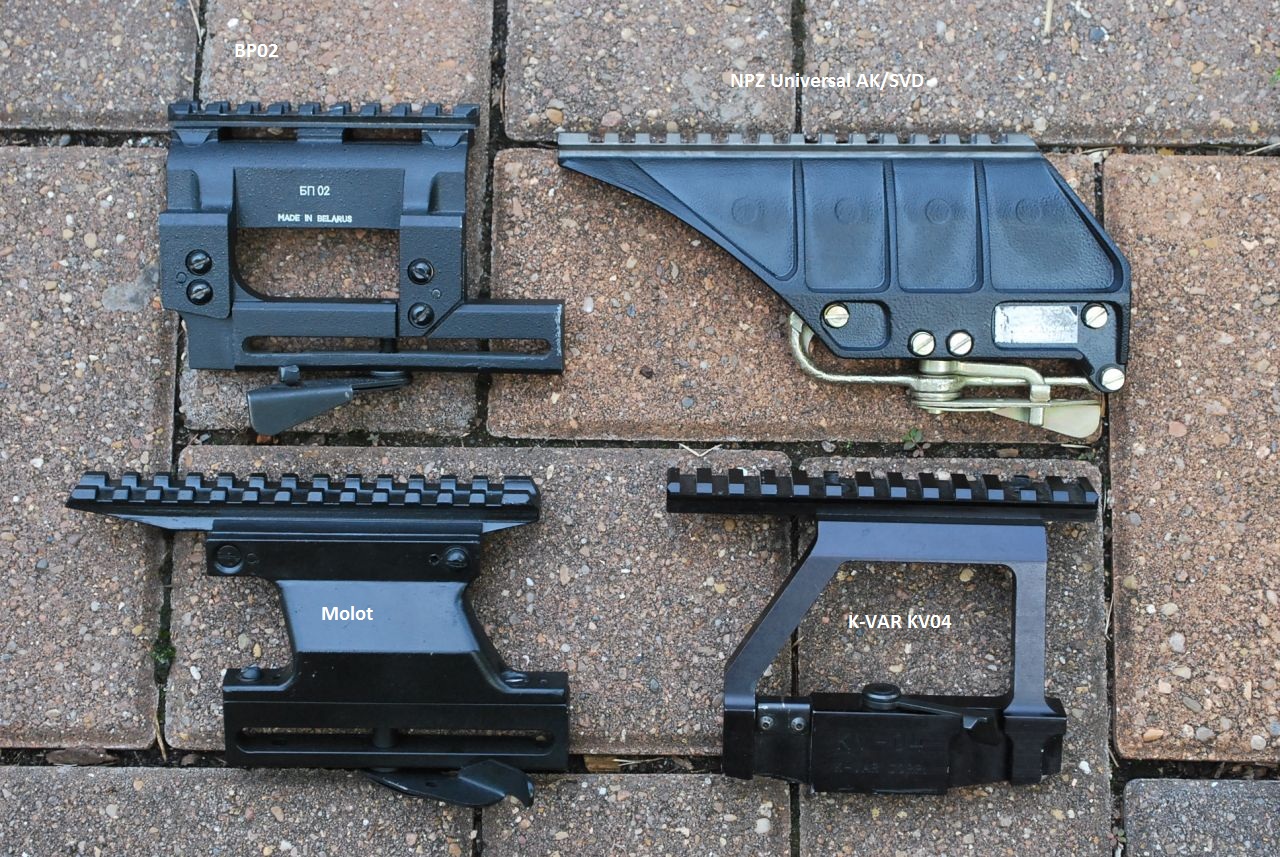 PK series will probably not fit, but the the
PK01-Vi
should fit the AKSU (with or without the spacer). All other models including
PK-A
and the new
PK-A Venezuela
will probably not clear the rear sight assembly.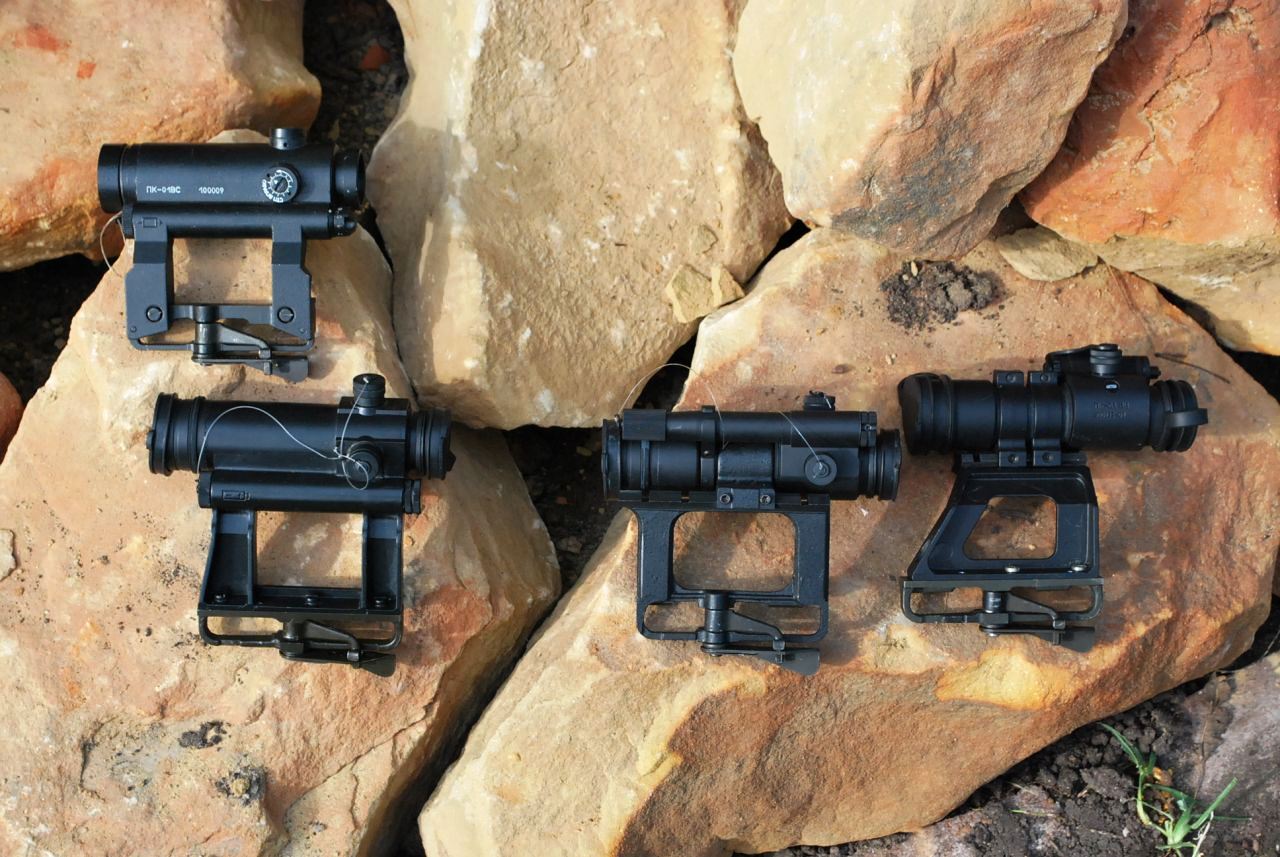 Stormwerkz and Aimpoint is an excellent combination for the AKSU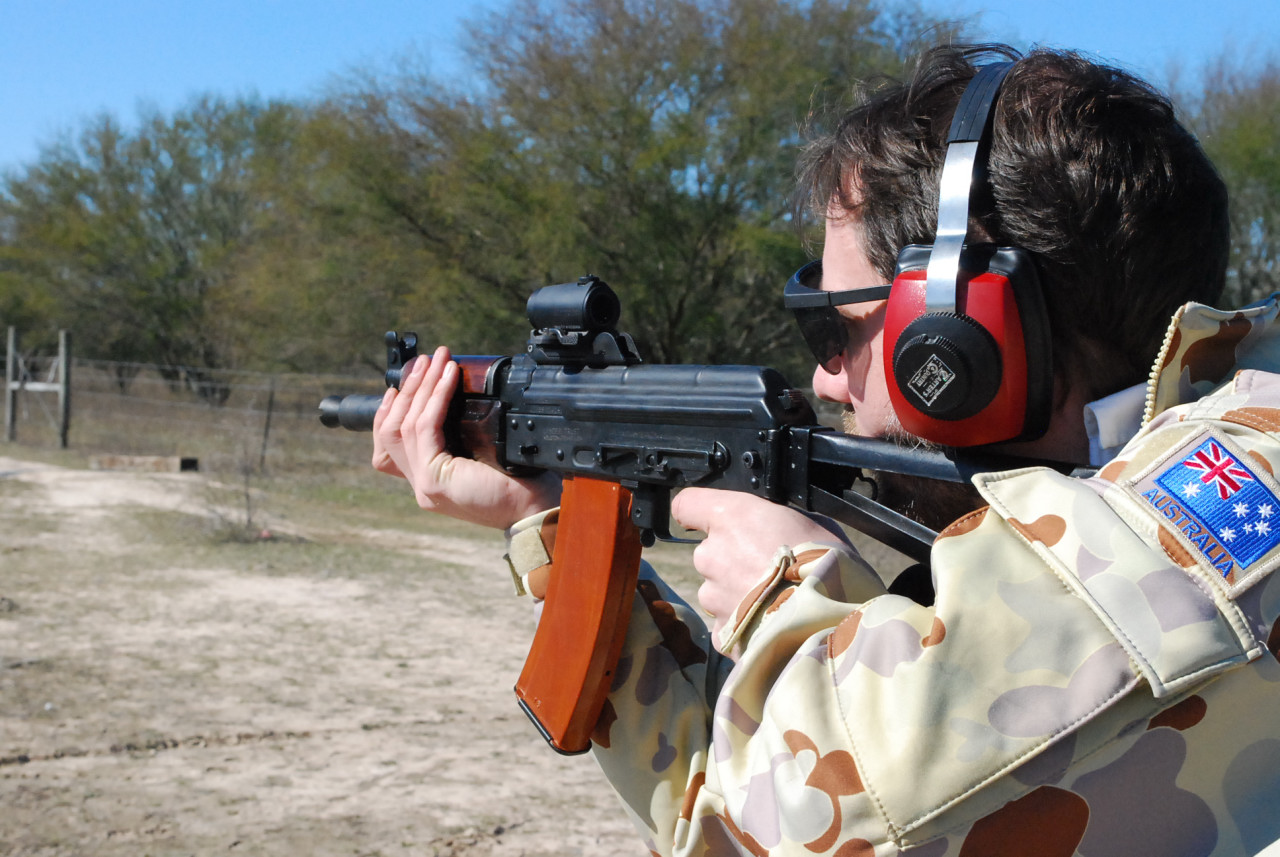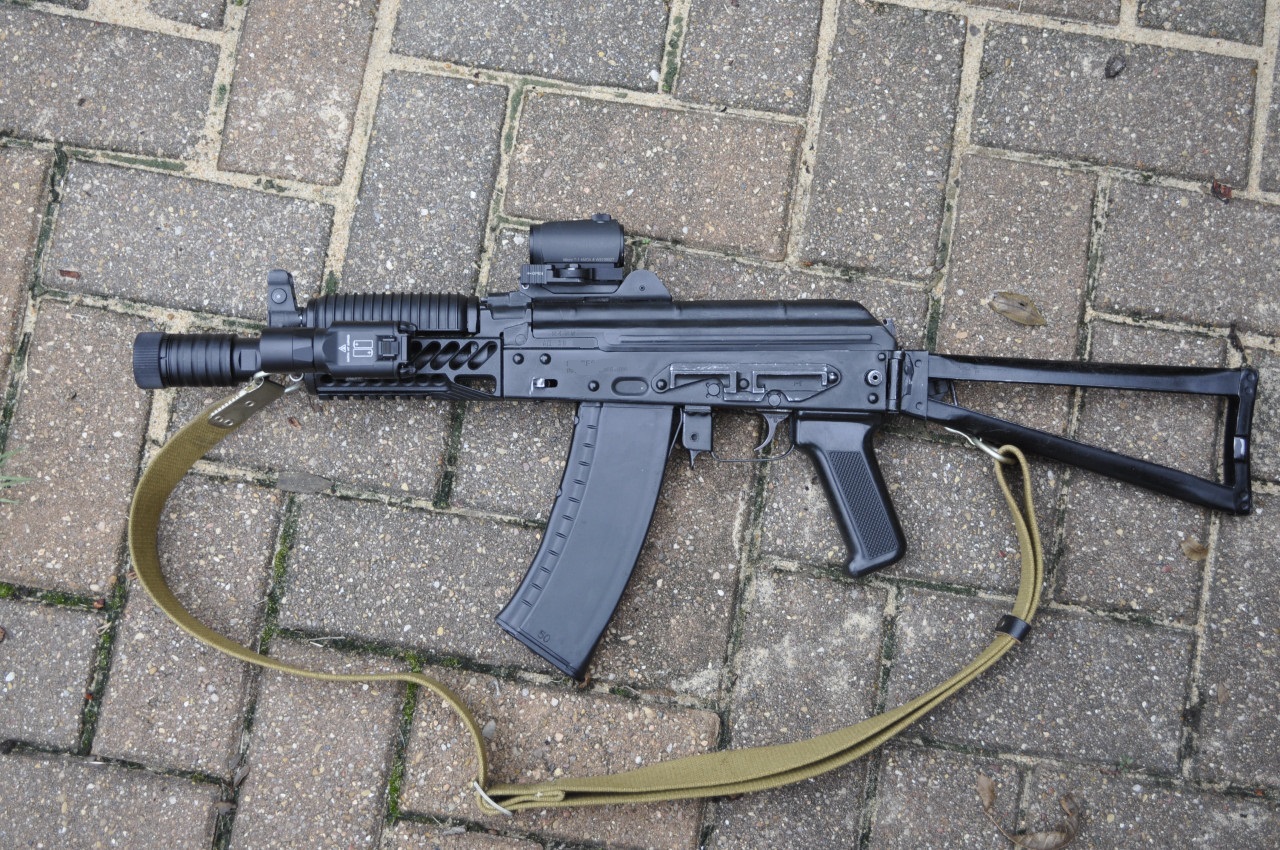 Cowitnessing Aimpoints
This actually won't work but is funny to look at. BP02 doesn't seat all the way forward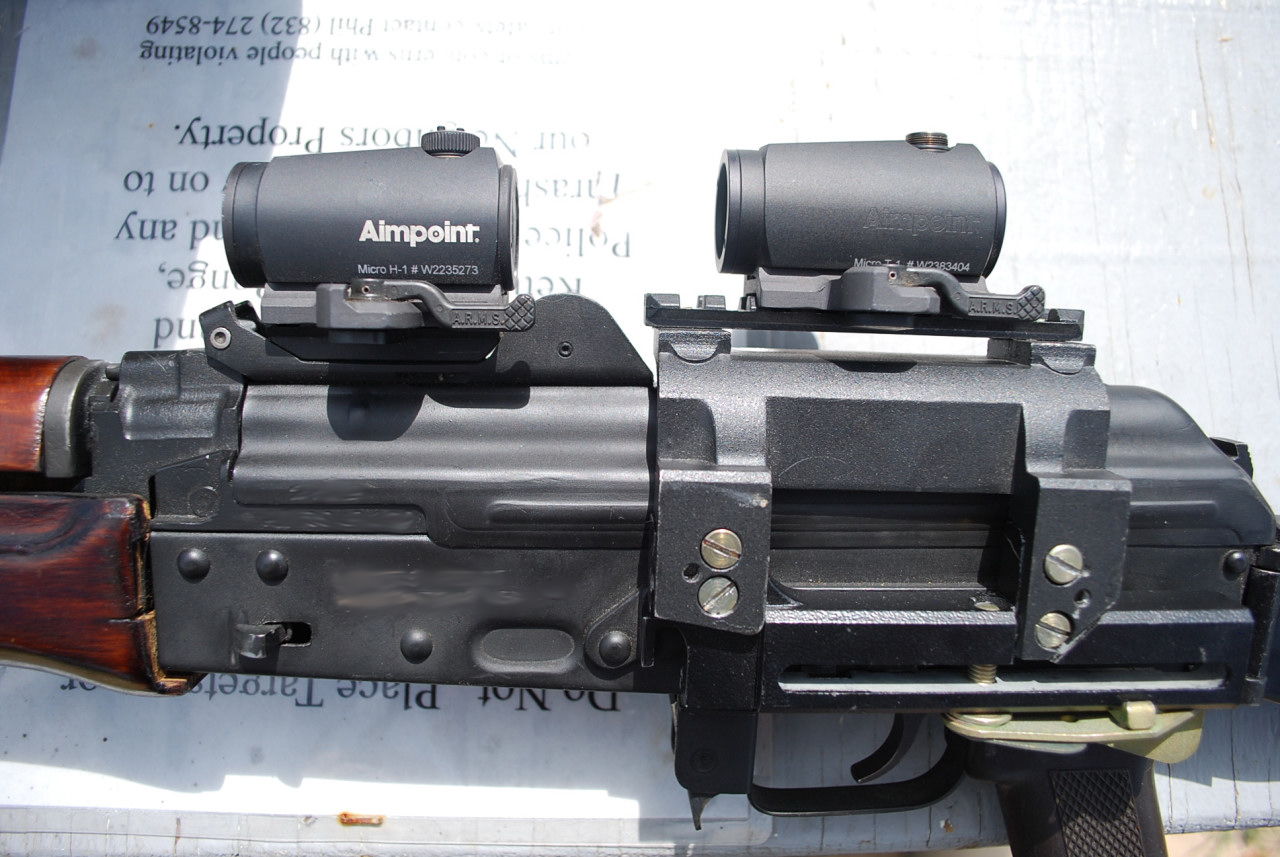 AKSU with BelOMO PO 3.5x21P optic and an Aimpoint T-1
on a Stormwerkz rail drilled into the top cover. This setup appears unorthodox and is somewhat heavy due to the PO 3.5 itself, but the optics cowitness with each other and the PO 3.5 actually performs well on the ASKU. I probably wouldn't go to war with this setup but for tinkering I've gotten some value out of it, for example by being able to use the PO to estimate bullet drop for the red dot and getting an idea of the sight picture at longer ranges using just the Aimpoint. Since the PO has well defined range marks it's possible to use it to learn hold overs for the Aimpoint at longer distance shooting.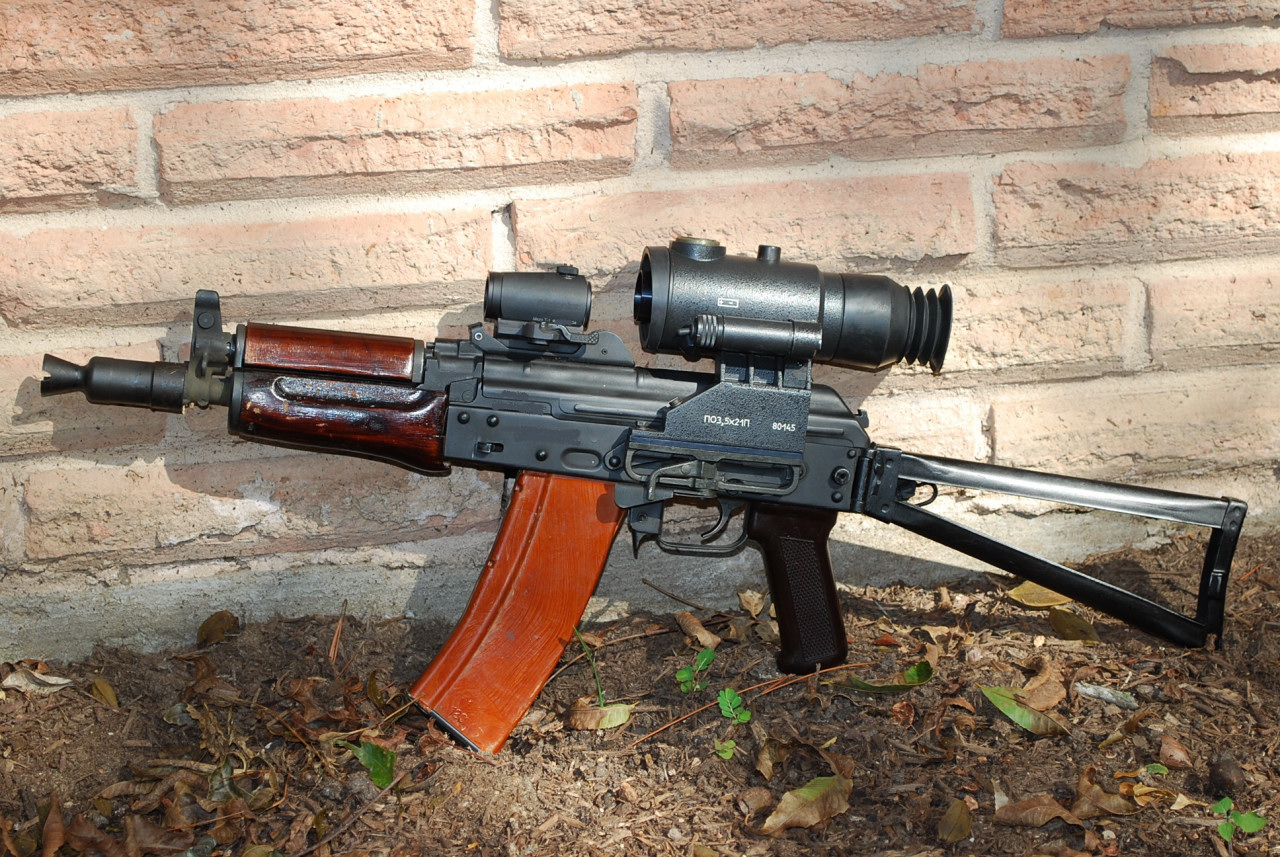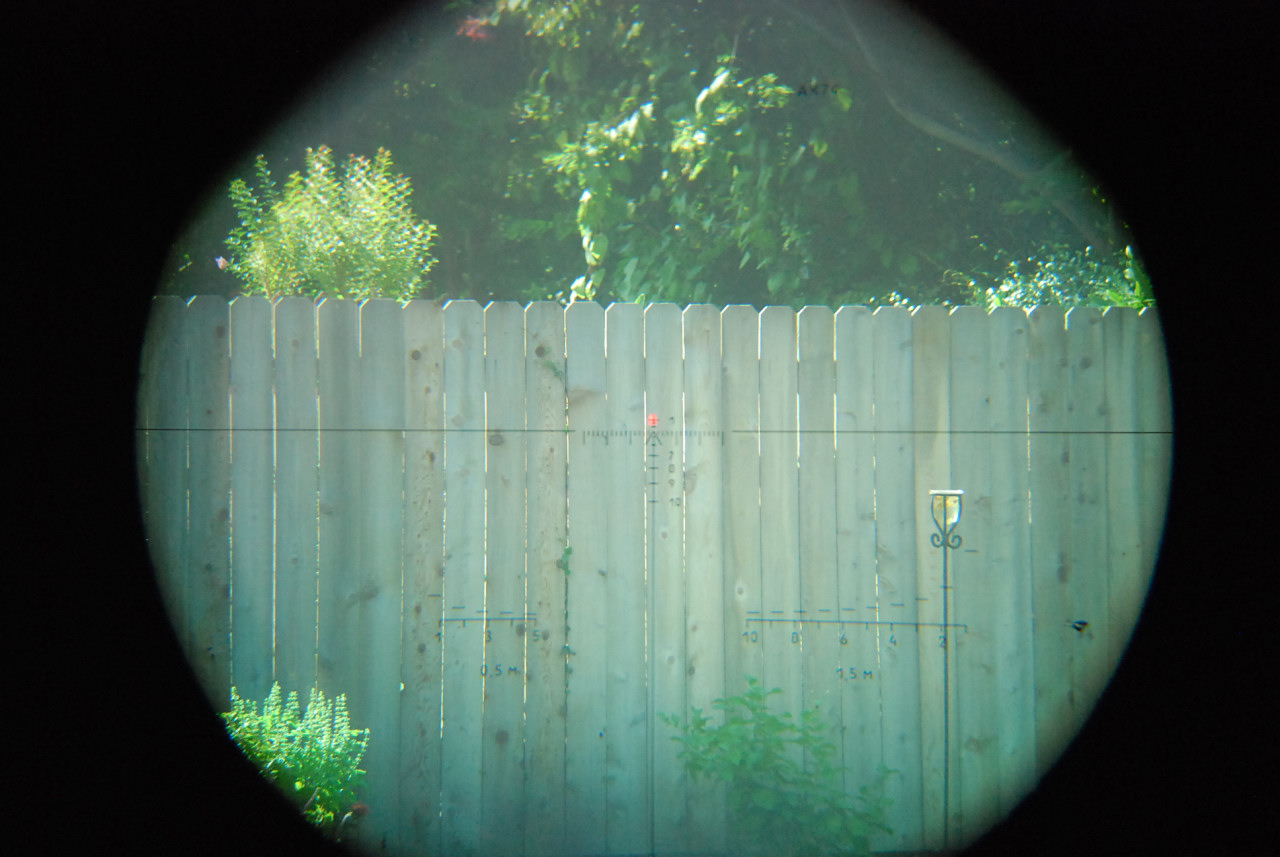 PK06
fits the Stormwerkz rail as well