There have been a wide variety of Russian, former Soviet and other 'combloc' optic manufacturers over the years.


A very informative WW2-ish era list is HERE compiled by BADGER of milsurps.com
Some of the more notable factories producing modern optics are:


NPZ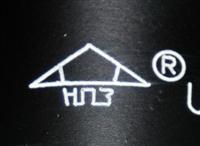 The oldest is NPZ or NOVOSIBIRSK INSTRUMENT-MAKING PLANT
NPZ was founded in 1905 in Riga, Russia. From NPZ's website:
"Founded in 1905 in Riga where the first optical shops of German "Carl Zeiss" company were opened, the corporation combines its impressing traditions and constant development. This can be very well illustrated with the Herz panoramic scope, which was manufactured for the first time in the earliest years of the 20th century and is still produced by the plant."


NPZ produces 1P78 Kashtan, Obzor, 1P76 Rakurs, NIT-A, 1P29 and of course the ubiquitous PSO-1 from the SVD Dragunov, among others.


BelOMO
Belorusskoe Optiko-Mechanichesckoye Obyedinenie (Belarus Optical & Mechanical Enterprise)


History BelOMO originates from the creation in 1957 of the Minsk Mechanical Plant named after Vavilov (the first products - cameras and machines for optics). In connection with the expansion of the scope and range of products in 1971 on the basis of the Minsk Mechanical Plant named after Vavilov was created BelOMO.
BelOMO occupied a leading position in the optical industry of the USSR and has been involved in developing and manufacturing products for special purposes and civilian subjects. Plants belonging to the union, specialized in certain types of products:
Since 1971 BelOMO has produced a huge number of AK optics starting originally with the POSP series but in later years has dramatically expanded it's designs to include very modern types like PO 4x17, PK-A, PK-AA, PK05 and numerous others.

BelOMO seems to have produced the widest variety of magnified and non magnified optics and are easily the most common 'combloc' optics found in the USA. BelOMO tends to produce mainly POSP style optics and a large number of red dot designs based around the older PK-A series and the relatively modern PK01 series.


Axion produces the Kobra, this site has an overview of the many models of Kobra produced