While the PK01-VS is the lowest factory red dot that I am aware of it is unfortunately almost impossible to find at this time. Fortunately two new red dots are on the market that are almost as low as the VS and are much easier to find, at least as of 2012...PK01-V and PK-A Venezuela.


PK01-V is almost exactly the same height as VS due to the interesting side rail mount, and fortunately is much more accessible here in the USA than the -VS is.


This optic will co-witness with the rear sight leaf set on 1. Battery life is a respectable 500 hours at continuous maximum brightness. As a complete unit including side rail PK01-V weighs 21.7 oz


Out of character for most BelOMO optics, PK01-V uses triple-A batteries (AAA) compared to the much more common AA or type 357 watch batteries typically seen.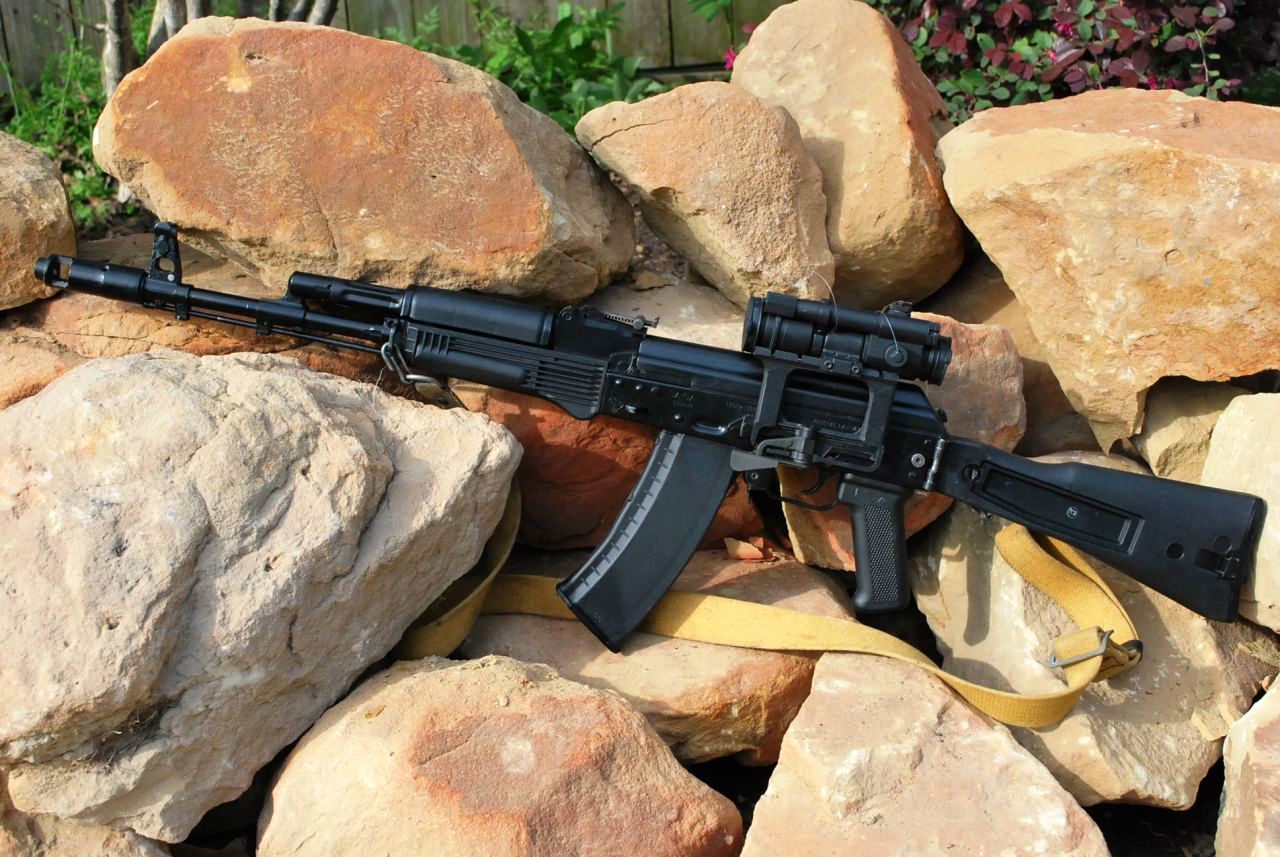 You can see here that the rail is vertical against the receiver but uses a 30mm ring to position it directly over the bore.