Arsenal has had a long history of bringing in some of the most collectible Bulgarian manufactured rifles straight from the factory. In 2005 the AK community was excited to see actual AK74 5.45x39 rifles with the SLR105 model but it only came in fixed stock configuration. Not really a huge deal because they were readily available, decently priced and at that time Arsenal had the reputation for being the top end of the market. It was also very cheap to buy a surplus kit and get the folding hardware conversion parts so all things considered it was quite inexpensive to use the SLR105 as the basis for an
AKS-74
which is exactly what I did with mine
These days the SLR104 has arrived which is basically the same rifle as the SLR105 but with folding stocks already installed. It comes in two main versions, the 104FR and the 104UR. The UR is Arsenals designation for AKSU or AKS74U as shown here, and the FR is the AKS-74 equivalent.
These are high quality rifles and are excellent collector pieces that represent the former Soviet Union production of the AKS-74U / AKSU rifle.
Shown here with Tula vented laminate and bakelite magazine. Form 1 has been approved but I have only recently returned to the US and have not had it cut down yet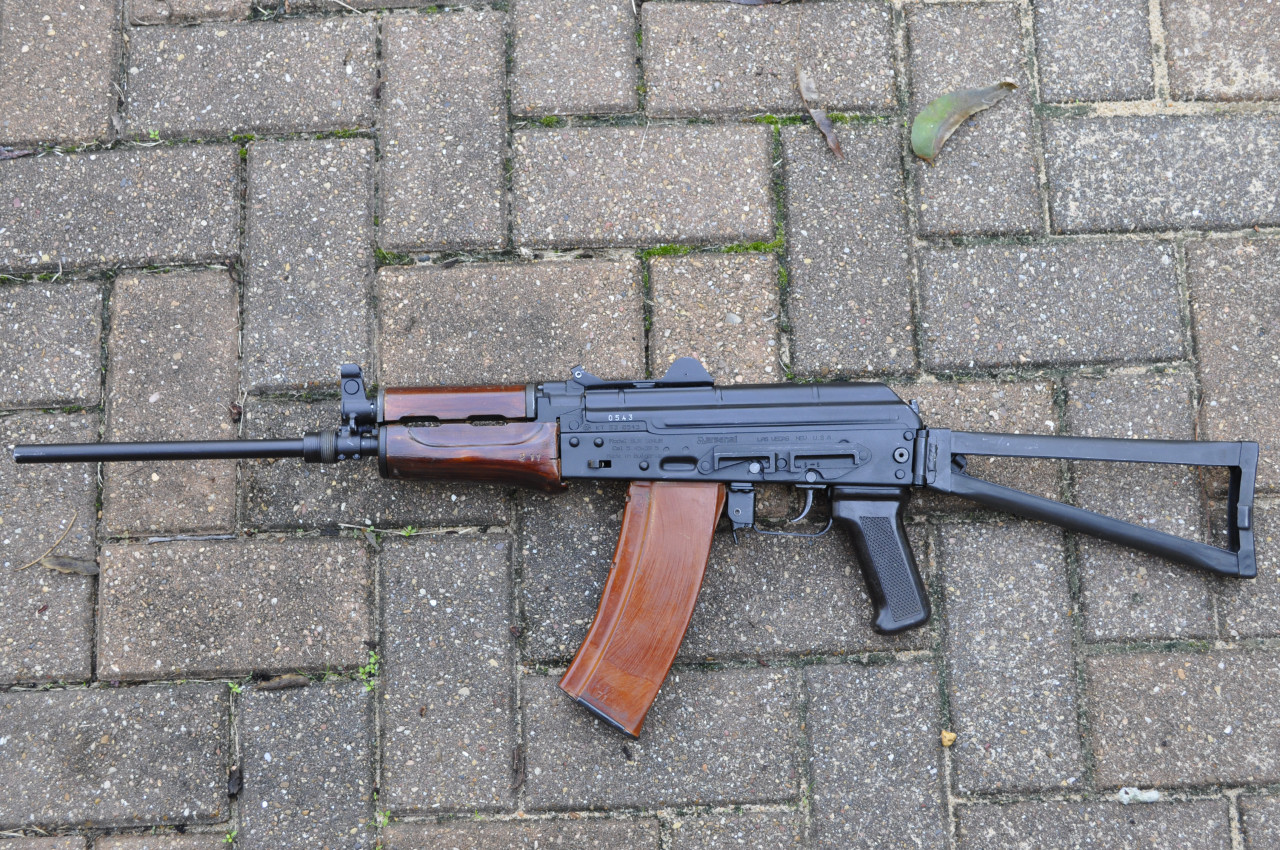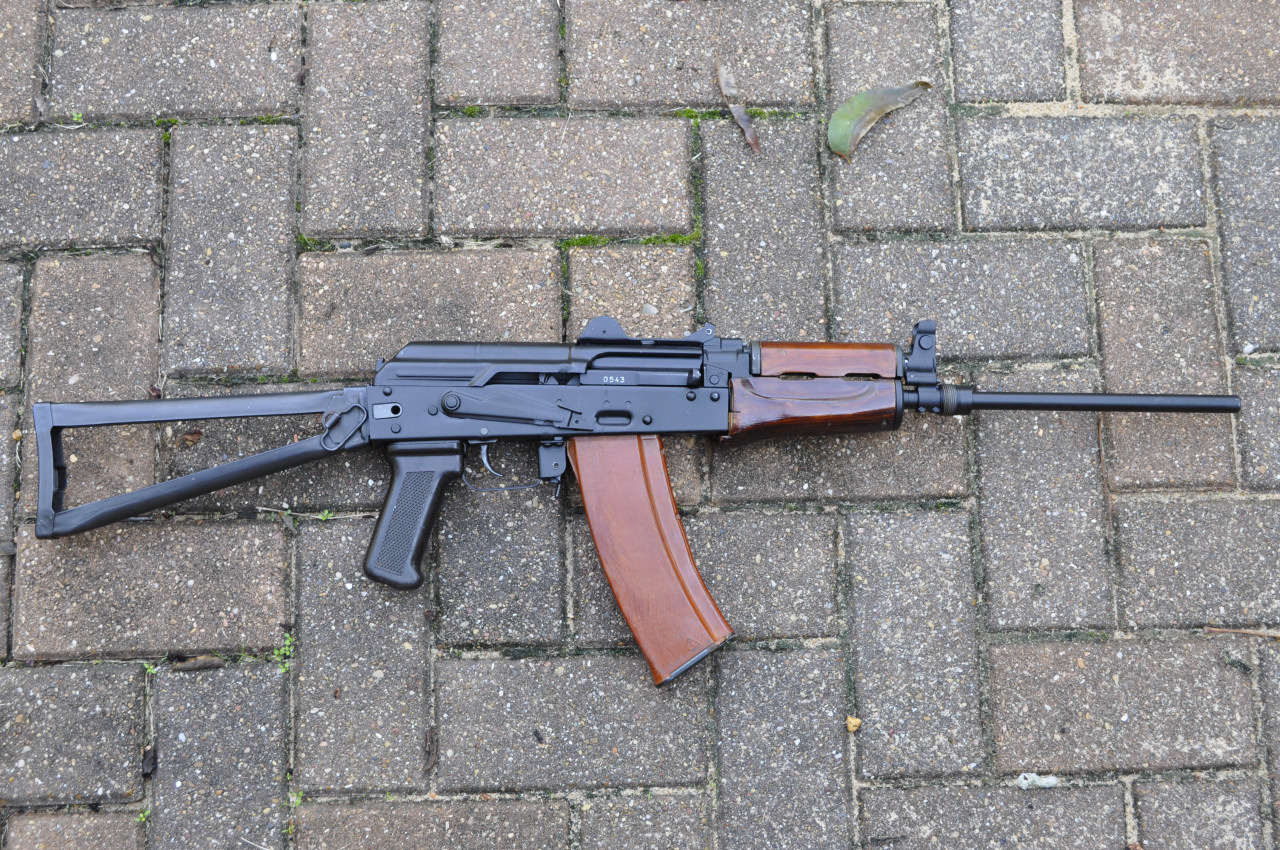 The second 104UR is mostly an investment as these rifles tend to increase in value over the years.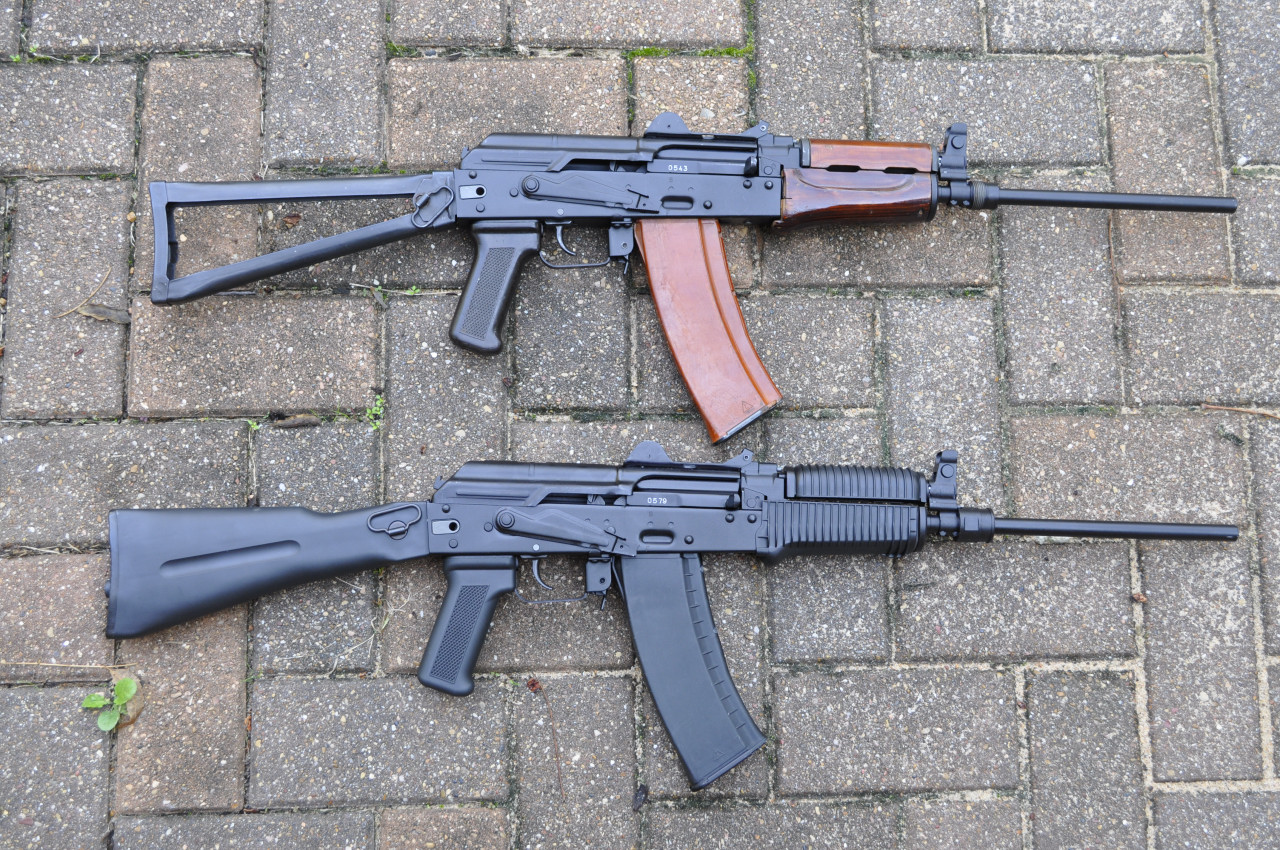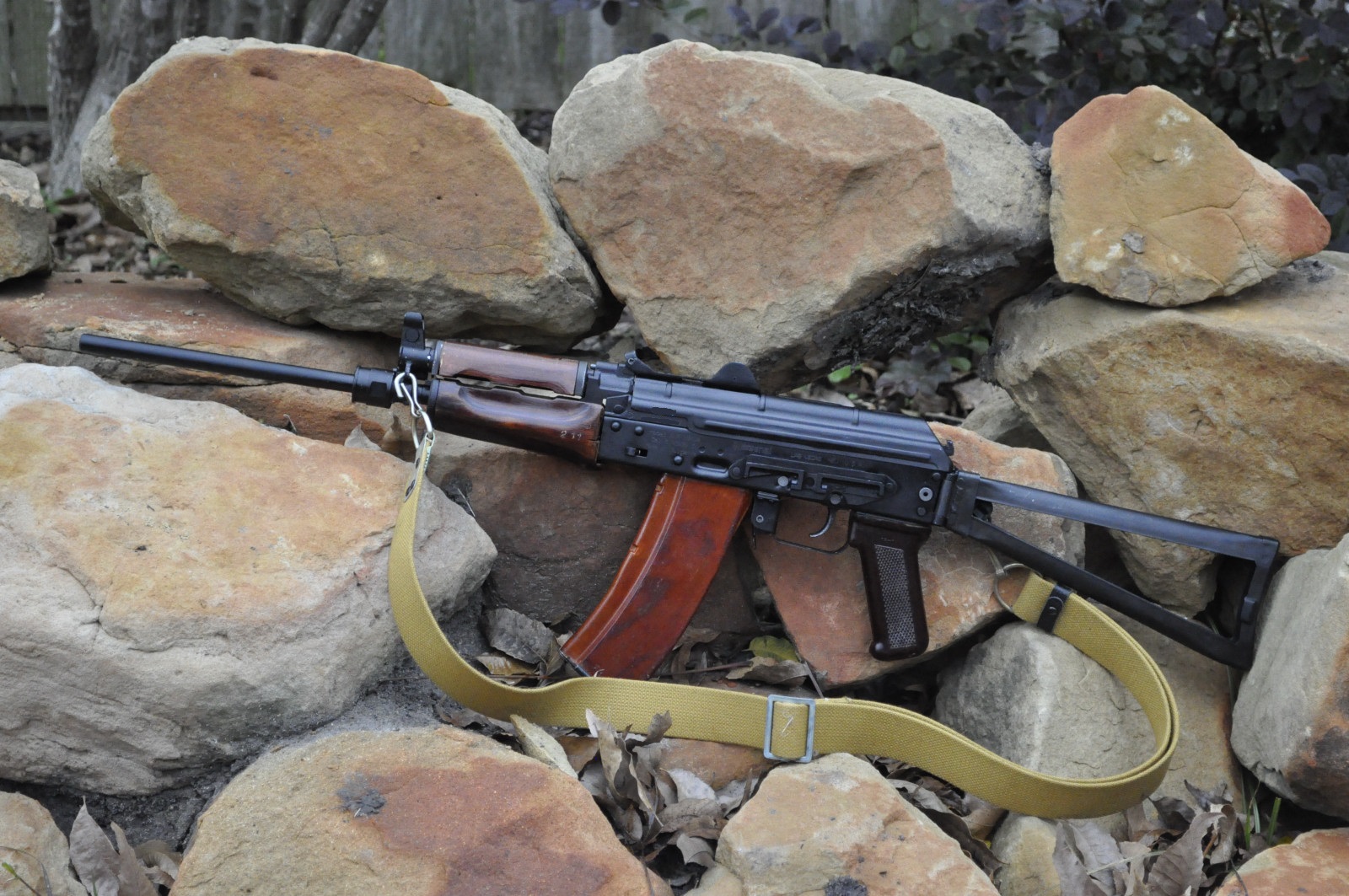 There is really nothing like good laminate hand guards. The look is timeless and classic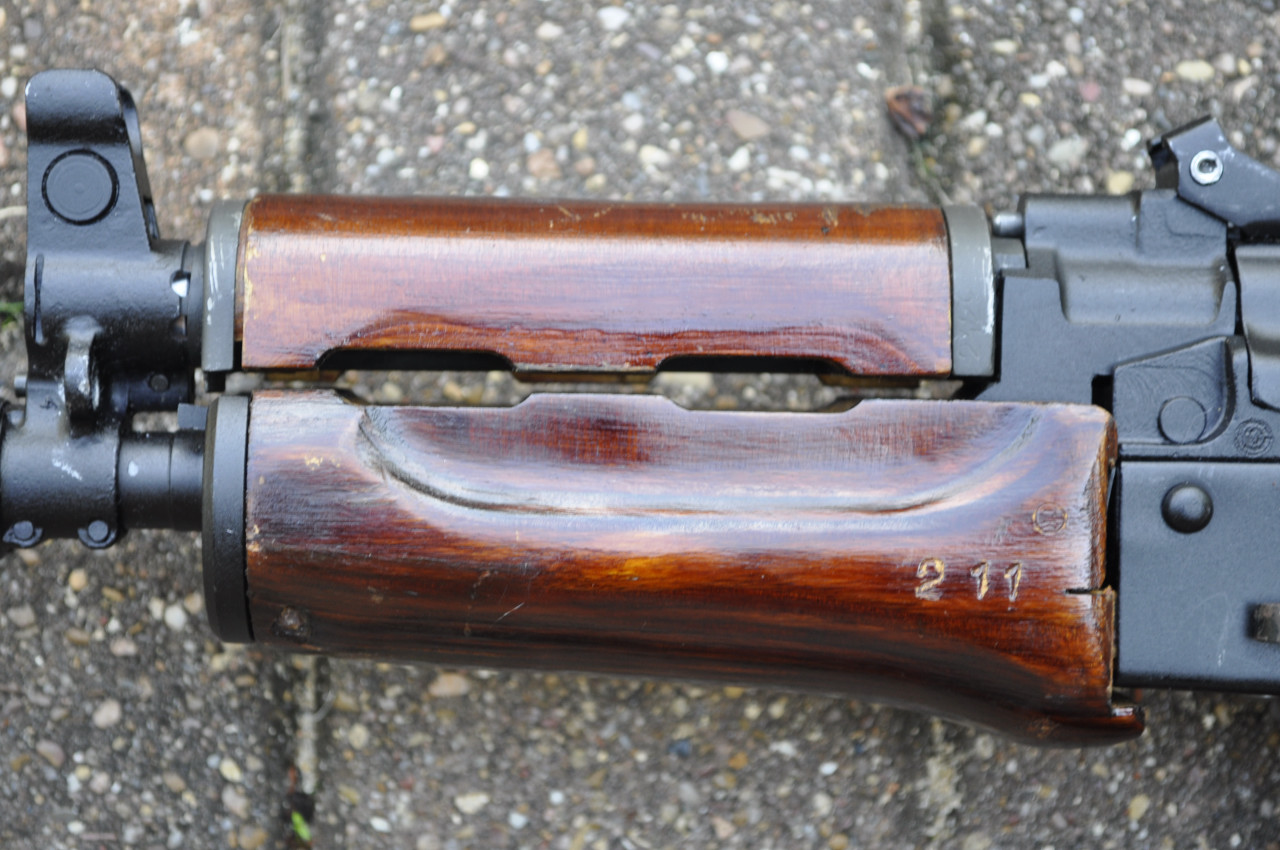 4.5mm folding stock. Modern Russian AKSUs have not switched over to the 5.5mm hinge assembly, though the Bizon uses it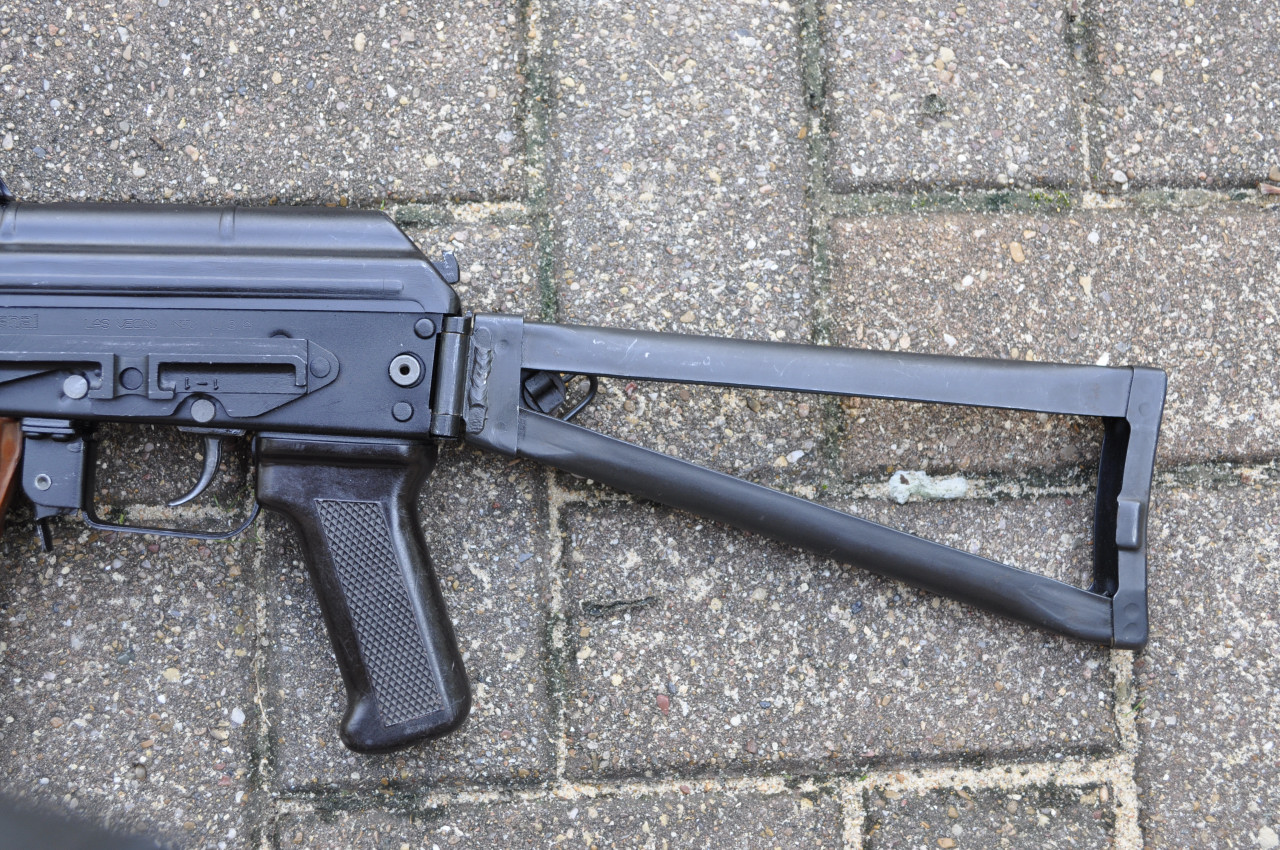 Shown here with my original AKSU which was a Bulgarian kit gun assembled in 2009 right before the prices of AKSU's sky rocketed